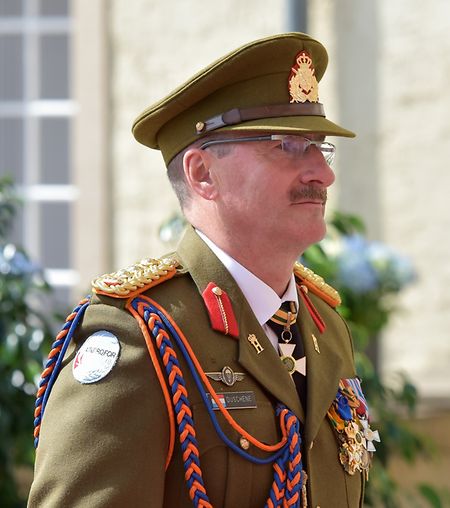 (sth) – Colonel Alain Duschène has been promoted to Chief of Defence of Luxembourg's military, taking effect September 30, 2017.
This was decided by the government council on Friday, following a proposal by Defence Minister Etienne Schneider and after consulting the Grand Duke. Duschène will replace General Romain Mancinelli at the helm of the military. Mancinelli will go into retirement.
Colonel Duschène will henceforth carry the title of General.
Long military career
Duschène enrolled in the voluntary military service of Luxembourg in 1978. He later began his academic career at the 'Ecole royale militaire' in Brussels where he received a diploma in 'social and military sciences'.
From March to August 1993, he was commanding the third Luxembourgish division of the UNPROFOR mission in former Yugoslavia.
From 1995 to 1998 he was the national representative of Luxembourg at the Eurocorps in Strasbourg.
After serving as Officer for staff and public relations for several years, Duschène was named Deputy Chief of Defence in March 2008, a position he holds to this day.
Lieutenant-Colonel Patrick Grisius will succeed Duschène as Deputy Chief of Defence.