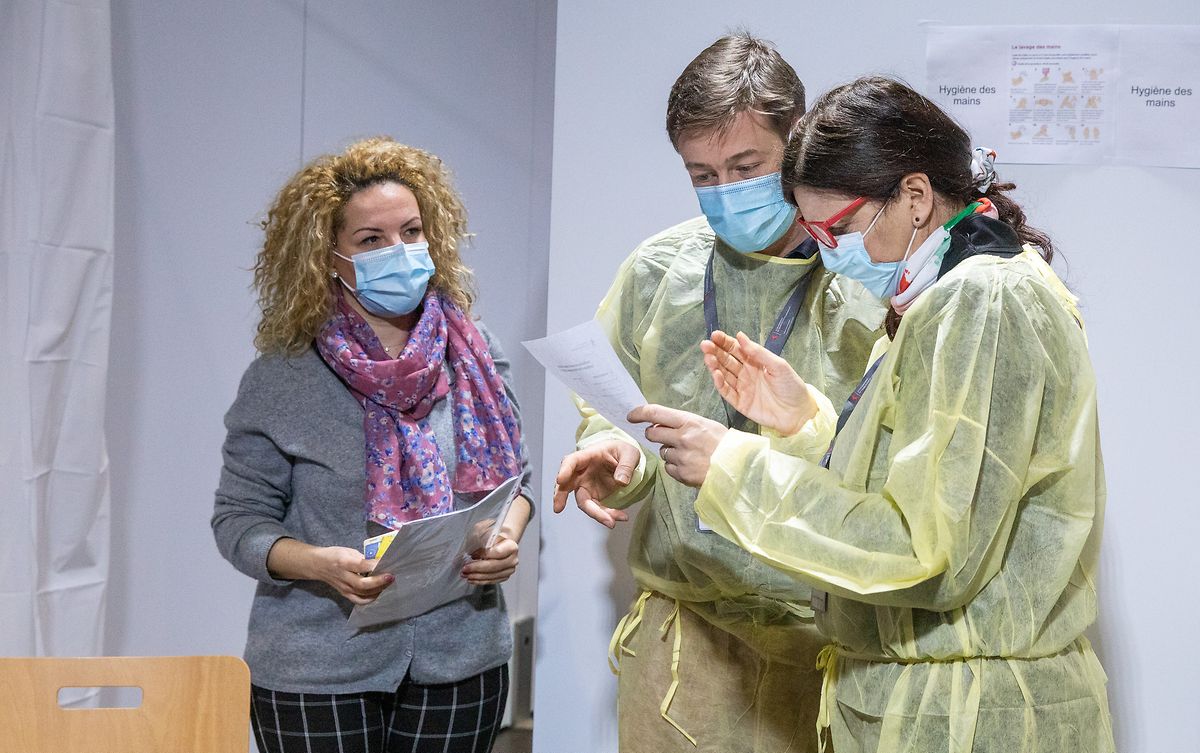 Vaccination center in Luxembourg Photo: Chris Karaba
A more contagious variant of the coronavirus first found in the United Kingdom has come to Luxembourg, the government said, despite the recent tightening of measures to contain the spread of Covid-19.
The new strain - called B.1.1.7 - showed up in samples covering the period from 19 to 29 December, the ministry of health said in a press release on Saturday. The health inspectorate was investigating the exact circumstances of how the infection happened, the ministry said.
The new variant is up to 70% more contagious, according to UK studies, but the ministry is still confirming the exact epidemic and virologic characteristics of the mutation, it said, adding that there are no indications that it causes a more severe disease.
The number of deaths in Luxembourg has now crossed the 500-mark, with 506 fatalities since the pandemic started. If the number reaches 600, it would mean that roughly one of 1,000 residents has died from the virus. There are 125 patients in hospital, with 30 of those in intensive care.
The ministry of health urged people to continue to respect all social hygiene measures, such as wearing a mask, frequently washing hands, covering the mouth when coughing or sneezing, keeping enough distance, ensuring good ventilation and avoiding crowded places.
Several European countries have reported sporadic cases caused by the new variant, including Belgium, France and Germany.
---
The Luxembourg Times has a brand-new LinkedIn page, follow us here! Get the Luxembourg Times delivered to your inbox twice a day. Sign up for your free newsletters here.