New Egyptian leader vows fresh elections after 51 killed
New Egyptian leader vows fresh elections after 51 killed
Egypt's interim leader vowed fresh elections by early next year after 51 people, mostly supporters of ousted president Mohamed Morsi, were killed outside Cairo military barracks Monday prompting a US call for restraint.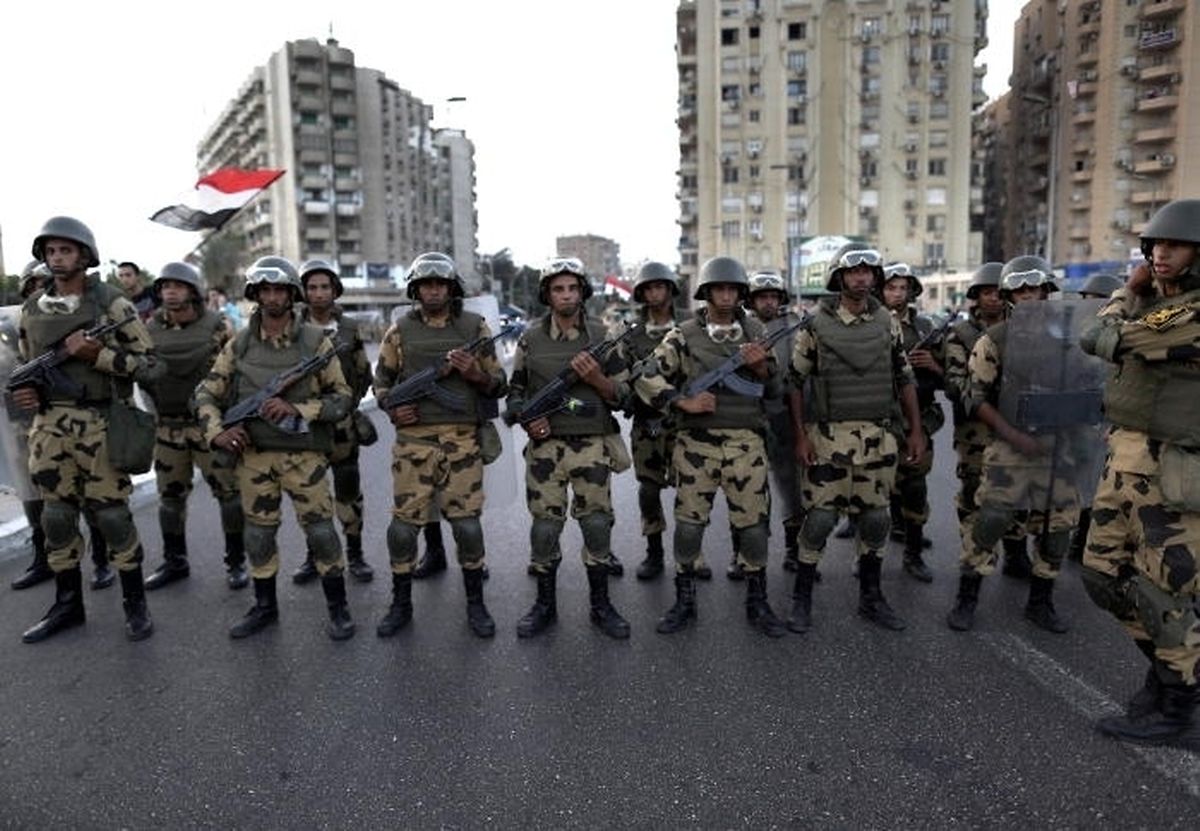 (AFP) Egypt's interim leader vowed fresh elections by early next year after 51 people, mostly supporters of ousted president Mohamed Morsi, were killed outside Cairo military barracks Monday prompting a US call for restraint.
Morsi's Muslim Brotherhood, which has led demonstrations against Wednesday's military overthrow of the Islamist leader, called for an "uprising," saying troops and police "massacred" its supporters during dawn prayers in Cairo Monday.
Amid the widening chasm in the restive country, interim president Adly Mansour issued a decree setting a timetable for a referendum on an amended constitution and then for parliamentary elections.
The whole process will take no more than 210 days, according to the decree, meaning elections by early February at the latest.
Mansour will announce the date for presidential elections after the new parliament convenes, according to a draft of the 33-article decree published by the official MENA news agency.
The carnage outside the elite Republican Guards' headquarters has further delayed Mansour's efforts to name a new prime minister, as the loose opposition coalition that backed Morsi's ouster lost a key Islamist party.
The Brotherhood released the names of 42 people killed in the incident, as the interior ministry and military said two policemen and a soldier were also killed.
The military blamed "terrorists", while witnesses, including Brotherhood supporters at the scene, said security forces fired only warning shots and tear gas, and that "thugs" in civilian clothes carried out the shootings.
The United States called on the Egyptian army to exercise "maximum restraint", while also condemning "explicit" Brotherhood calls to violence.
The Islamist movement's political arm, the Freedom and Justice Party (FJP), had called for "an uprising by the great people of Egypt against those trying to steal their revolution with tanks" because of Monday's killings.
It urged "the international community and international groups and all the free people of the world to intervene to stop further massacres... and prevent a new Syria in the Arab world".
In the Suez Canal city of Port Said, gunmen on a motorcycle opened fire on a church, wounding a man, witnesses said.
UN Secretary-General Ban Ki-moon condemned the latest wave of bloodshed in Egypt, calling for an independent inquiry.
According to Mansour's decree, a panel representing political, religious and security services will agree final amendments to the constitution suspended on Morsi's ouster and put it to referendum within five months.
Parliamentary elections would be completed in less than three months after the constitution is ratified.
A senior Muslim Brotherhood official denounced the decree. "A constitutional decree by a man appointed by putchists... brings the country back to square one," said Essam al-Erian in a Facebook posting.
White House spokesman Jay Carney said an immediate cut-off in military aid to Egypt "would not be in our best interests", when asked whether Washington was reconsidering the more than $1 billion--mostly military aid--it provides annually.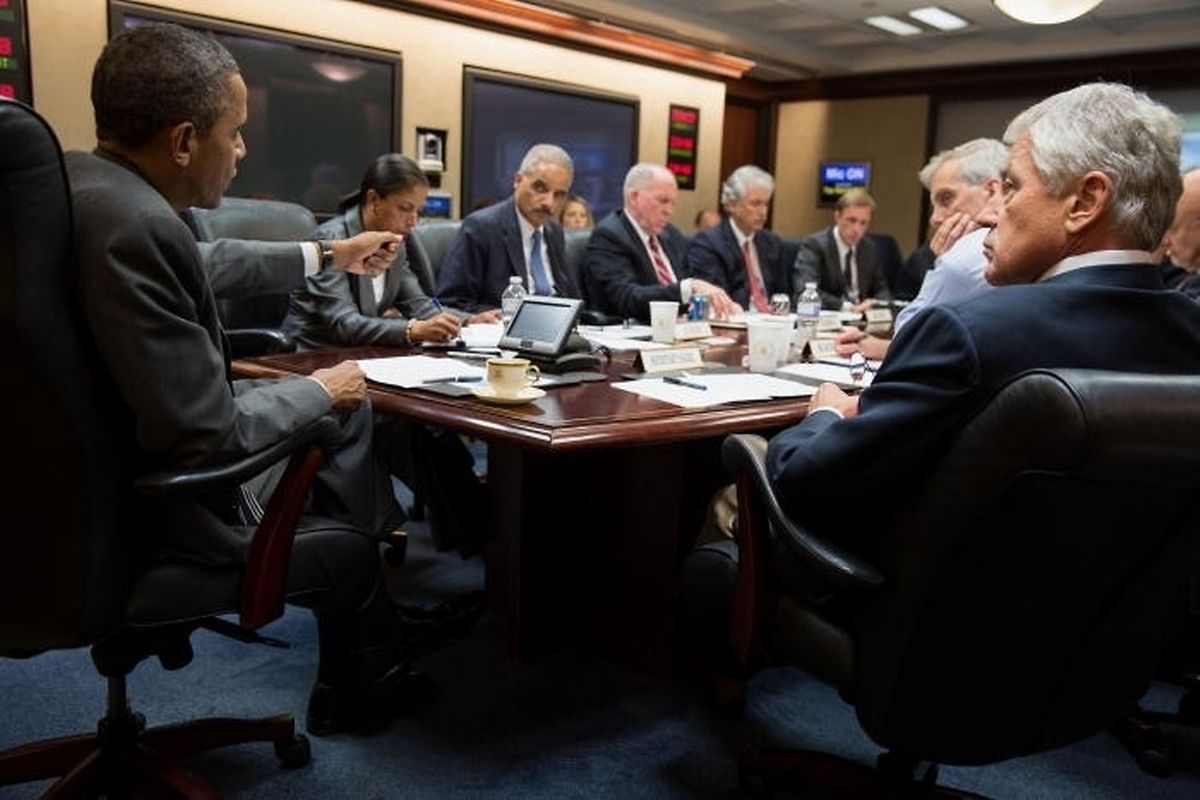 In response to the "massacre", the conservative Islamist Al-Nur party, which won almost a quarter of the votes in 2011-2012 parliamentary elections and had backed the army's overthrow of Morsi, said it was pulling out of talks on a new government.
Grand Imam Ahmed al-Tayyeb of the Cairo-based Al-Azhar, Sunni Islam's highest seat of learning, said he would "remain in seclusion" until the bloodletting ends "and those behind it take responsibility".
Mansour, a top judge before his appointment as interim president, had ordered a judicial commission of inquiry into the killings.
Witnesses say Islamists hurled stones at the security forces who responded with tear gas and live rounds.
"Morsi supporters were praying while the police and army fired live rounds and tear gas at them," said the Brotherhood.
Emergency services chief Mohammed Sultan told the official MENA news agency at least 51 people were killed and 435 wounded.
Emotions ran high as people searched for the names of missing loved ones on a list of the dead in hospital, where dozens of bodies were laid on the bloody floor of a makeshift morgue.
The army warned it would not allow anyone to threaten national security, urging protesters to stay away from military installations and to end their sit-ins.
International condemnation of Monday's bloodshed poured in, with Germany expressing "shock" at the violence, Turkey calling it an attack on "humanity" and Brotherhood backer Qatar urging "self-restraint" and "unity".
It followed another day of duelling demonstrations across the Arab world's most populous nation of 84 million in an escalating crisis some fear could be exploited by extremist groups.
Morsi's single year of turbulent rule was marked by accusations he failed the 2011 revolution that ousted autocratic president Hosni Mubarak by concentrating power in Islamist hands and letting the economy nosedive.
The military, which overthrew Morsi after millions took to the streets from June 30 demanding that he resign, has come under mounting international pressure to swiftly install a civilian administration to oversee a rapid return to elected government.
Before the latest violence, Mansour aides had said he was leaning towards centre-left lawyer Ziad Bahaa Eldin as premier with prominent liberal leader Mohamed ElBaradei as vice president.