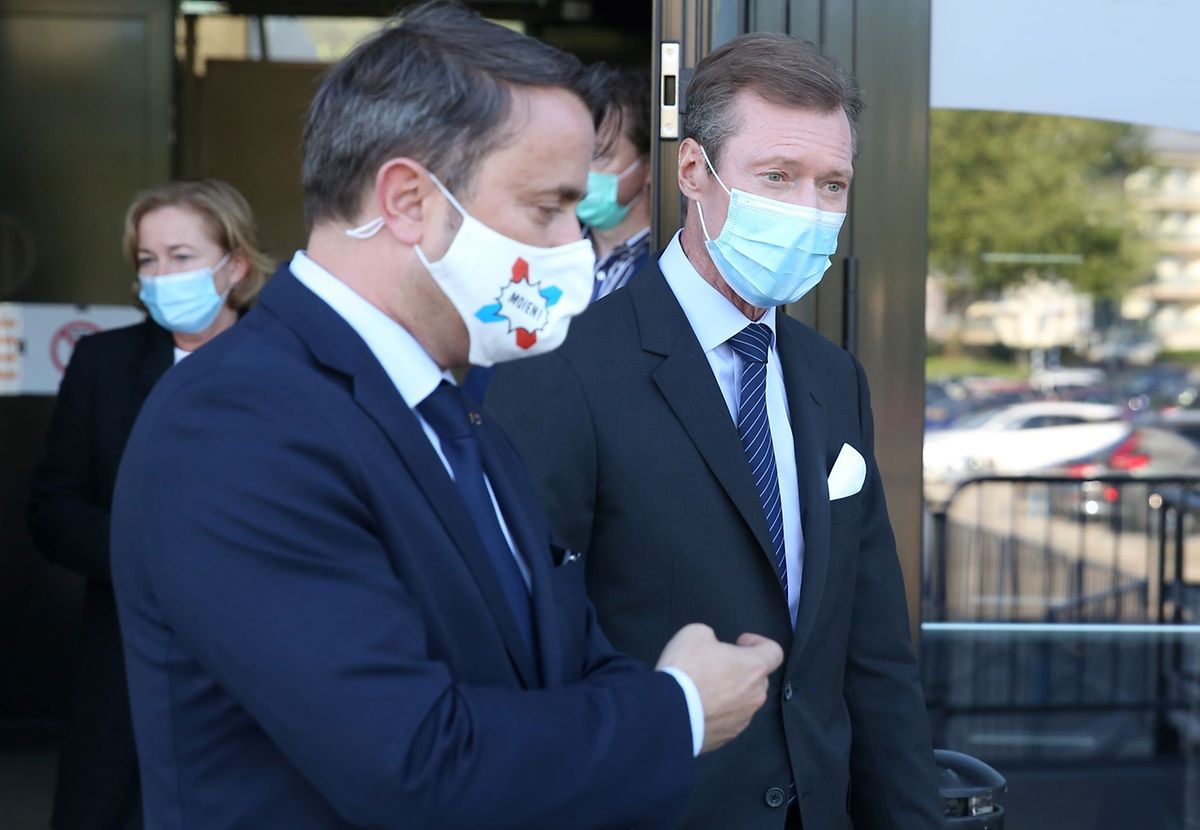 Grand Duke Henri (r.) with prime minister Xavier Bettel during a hospital visit in May Photo: Chris Karaba
An advisor appointed to the royal household in March will take over management of the Grand Duke's property as part of sweeping palace changes launched after a report into the family's finances and staff management.
Norbert Becker – founder of the Luxembourg tax advisory firm ATOZ – on Wednesday became the new head of the so-called Administration des Biens de Son Altesse Royale le Grand-Duc, the palace said in a statement. The administration oversees the Grand Ducal family's private fortune, but also the accounts of the household's official activities. Becker takes over from Albert Wildgen, who served in the office for 12 years.
A report published in February said that the administration urgently needed revising to establish a clearer separation between public and private finances. The palace received around €15 million in taxpayer money last year but this sum is spread across different budget lines, making the money difficult to track.
Prime Minister Xavier Bettel last year posted former senior civil servant Jeannot Waringo at the palace with the mission of investigating repeated claims of mismanagement. Waringo's damning report found a culture of fear and staff mismanagement in addition to murky finance at the country's ruling court.
Becker's appointment follows shortly after the household announced experienced Luxembourg diplomat Yuriko Backes would be the next Maréchale de la Cour, one of the most senior positions in the palace with the task of supervising the royal household.
But the reform of Luxembourg's royals isn't going off without a hitch. Grand Duke Henri reportedly fired chief of staff Michel Heintz at the end of May without seeking permission from the government, which needs to approve senior-level staff decisions.
Heintz was one of the people who had called on the government to intervene in the household's management and was let go over an "irrevocable loss of trust," according to online news outlet Reporter.lu. He has since been reinstated, the paper said.
---
Get the Luxembourg Times delivered to your inbox twice a day. Sign up for your free newsletters here.