New quality system for Luxembourg wines
New quality system for Luxembourg wines
With the 2014 vintage, a new quality system has been introduced for Luxembourg wines, by Minister for Agriculture, Environment and Consumer Protection, Fernand Etgen.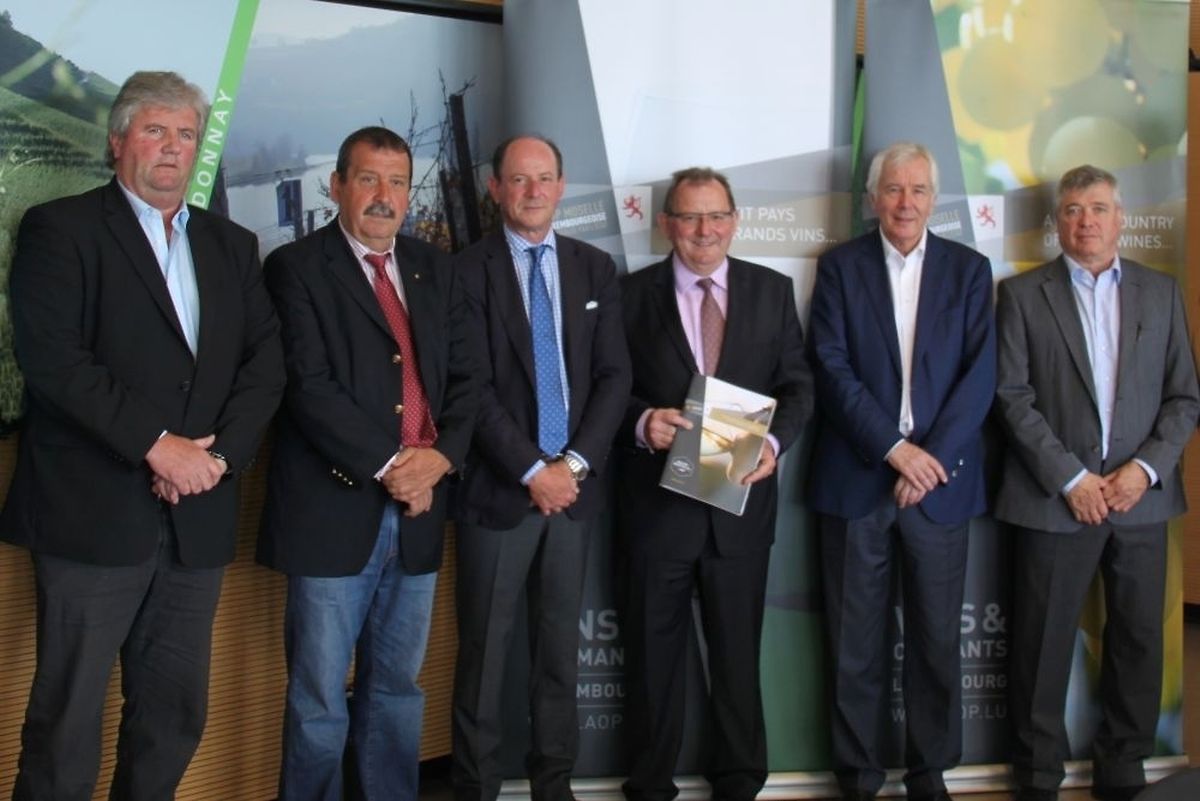 (PFM) A new quality labelling system has been introduced for Luxembourg wines, with the 2014 vintage the first to benefit.
The label was introduced by Minister for Agriculture, Environment and Consumer Protection Fernand Etgen.
In the past, Luxembourg wine was judged by the "quality in the glass", regardless of its origin within the country.
However, the newly launched quality system will from now on only grant the labelling of "Appellation d'origine protégée - Moselle Luxembourgeise" (AOP) to wines which respect a maximum yield of 100 hl/ha (115 hl/ha for the varieties Elbling and Rivaner).
This new system determines a wine's quality based on the geographic origin of the product.
Additionally, any given geographical unit must be determined precisely before its name can be used.
The idea can be explained as follows: "The more narrow a geographic unit, the more detectable its origin".
Winemakers which have the label are hoping that the new concept will make their wines more competitive on an international level.
Due to the new quality system, there will also have to be new classifications and descriptions for Luxembourgish wines.
They will be divided in four categories:
Crémant de Luxembourg
High level of quality sparkling wines. Depending on the choice of the grape varieties, the composition of the "cuvée", the time of the "cuvée" on the lees, winemakers create unique products which guaranty high pleasure by tasting them.
Côtes de: (Harmonious entry-level wines)
Wines with the designation of origin "Côtes de" are high calibre, harmonious entry-level wines. Fruity, light wines for uncomplicated, daily enjoyment.
Coteaux de: (Typical premium wines)
Coteaux wines are typical (in terms of cultivar and region), classic wines from Luxembourg's Moselle Valley. These premium wines stem from top-quality vineyards in the cantons of Grevenmacher or Remich. As such, they represent two different types of soil: shell limestone (Grevenmacher), and keuper with marl clay (Remich). Manually harvested grapes, low yields and careful processing turn the origin into a taste experience.
Lieu-dit: (Terroir wines)
What are known as terroir wines stem from the best vineyards in Luxembourg's Moselle Valley. The individual locations are delimited with precision. Here, the quality of a wine is determined by the terroir, the origin. The vineyard, low yields, selective manual harvest as well as cultivation in harmony with nature are just some criteria for the outstanding quality of these wines.