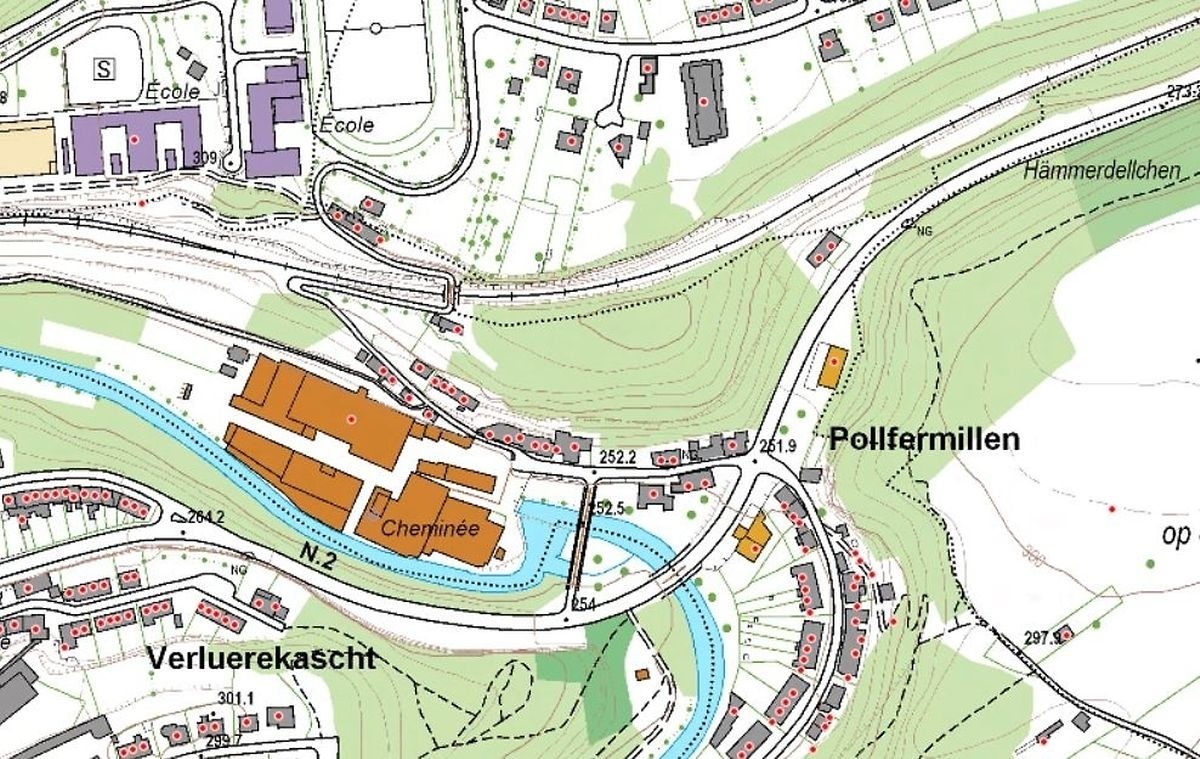 (CS/DL) Plans for a new residential area in Pulvermühle in Luxembourg City, with 250 to 300 flats, made an important step forward on Monday.
An investor has planned to convert a former industrial site near Rue du Fort Dumoulin and Bisserweg into a residential area.
City councillors on Monday agreed to reclassify the land in the capital's general development plan (PAG) to allow for the site to be used for non-industrial purposes.
However, much remains to be done, as the site has to be completely decontaminated by the investor before construction can begin. The costs for this will have to be carried by the developer, City mayor Lydie Polfer clarified during a meeting.
While the project found general approval some questions were raised, such as risk of flooding and the proximity to the airport in regards to noise pollution.
Before planning permission can be granted further changes need to be made to the individual development plan (PAP).