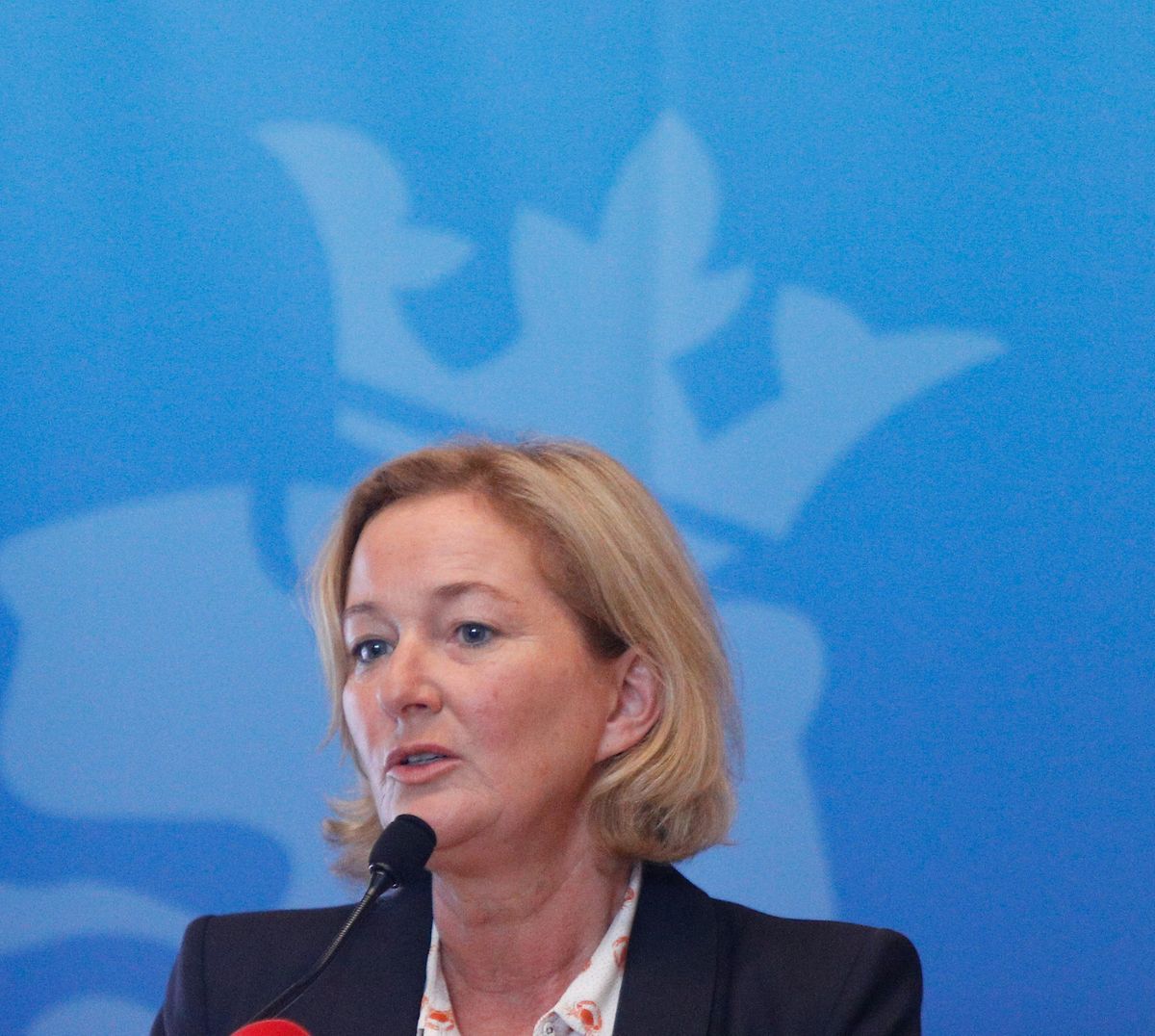 Health Minister Paulette Lenert PHOTO: Anouk Antony
Luxembourg plans no changes in its official response despite multiplying Covid-19 cases, top government leaders said on Wednesday.
"I am convinced that we are going in the right direction," Prime Minister Xavier Bettel said at a press conference.
There have been 672 new Covid-19 cases discovered in the last week, including 80 people identified from testing based at Findel airport, Health Minister Paulette Lenert said.
Luxembourg trailed only Spain, the Czech Republic and France in an important measure of infections after adjusting for population. Luxembourg's fourth place in Europe comes after recording 170 new infections per 100,000 residents over two weeks, according to the European Centre for Disease Prevention and Control.
About a third of the positive Covid cases uncovered in the week ending on Sunday were tied to people who had been on vacation abroad, the health ministry reported on Wednesday. Twenty percent are the result of people contracting the disease from someone they are not related too, though it's not clear if the ministry includes both shared living and entertainment contacts in that figure. Only 6% of the cases are related to workplace environments, while just 3% are linked to celebrations with family or friends.
The upsurge in the contagious coronavirus is the result of it being brought back to Luxembourg by people returning from holidays abroad, Lenert said. Luxembourg's population also is concentrated in a small space, she said. Conditions are worse in parts of Madrid, the minister said.
There is "no need to panic," Lenert said.
The health minister re-emphasised that people must continue infection prevention practices including washing hands and maintaining physical distance, especially in Autumn when there is a higher risk of flu.
The government will continue to emphasise monitoring the virus and testing people for it, Lenert said.
Lenert was questioned about reports that an unidentified teacher was given extraordinary permission by her ministry to leave precautionary quarantine and instruct students in the classroom as long as the teacher was wearing a mask. Lenert said she wanted to verify with her personnel that everything was being handled correctly.
Bettel was asked about the increasingly entrenched practice of remote working. Companies that could function remotely without major obstacles should continue to do so, he said. But working from home carries its own human, professional and legal problems and the prime minister said he plans discussing the topic with employer and employee representatives.
---
Get the Luxembourg Times delivered to your inbox twice a day. Sign up for your free newsletters here.