NPR visits Luxembourg for greater insight into 'Brexit'
NPR visits Luxembourg for greater insight into 'Brexit'
When NPR's senior host Robert Siegel decided to tackle the Brexit referendum for the US news radio programme "All Things Considered", he knew he also wanted to illustrate a different view of the EU: that's what brought him to the Grand Duchy.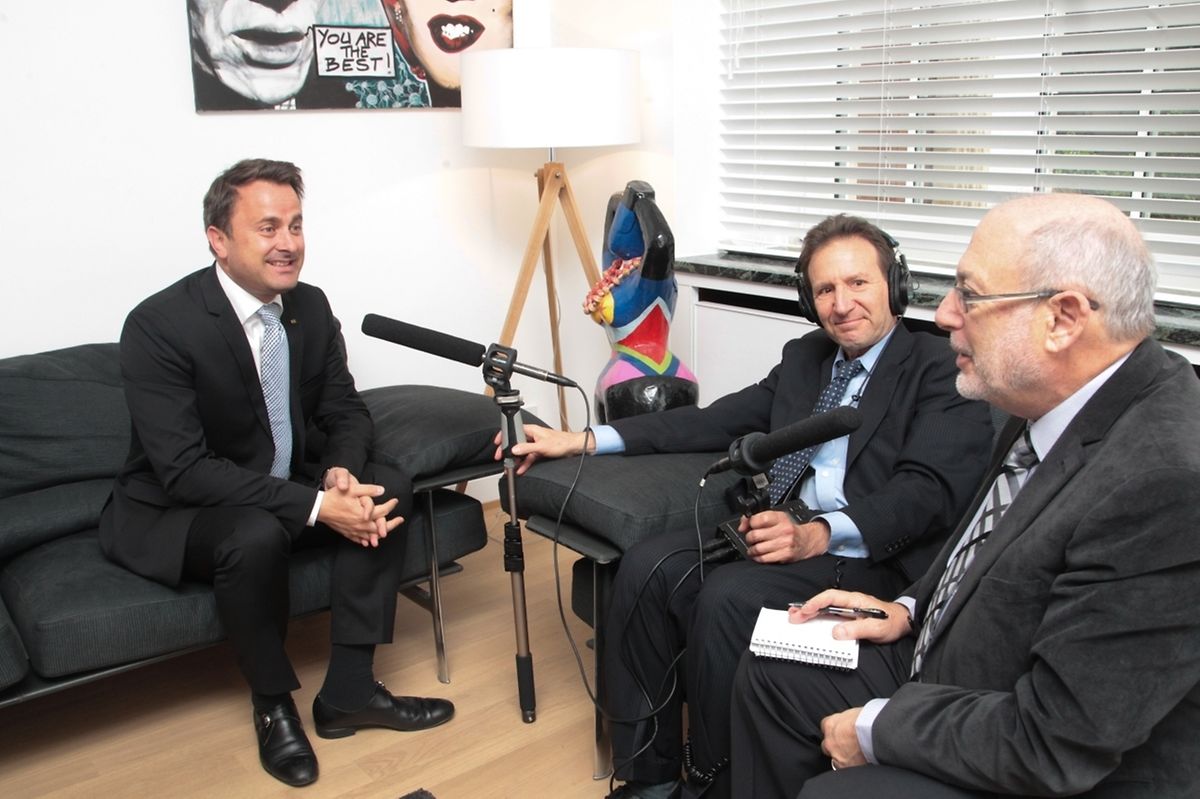 By Natalie Gerhardstein
When NPR's senior host Robert Siegel decided to tackle the Brexit referendum for the US news radio programme "All Things Considered", he knew he'd be heading back to London, where he'd previously spent four years working as a journalist, to chat with individuals in both the "remain" and "leave" camps.
He also knew he wanted to illustrate a different view of the EU in western Europe, one that highlights the blurring of national lines and shows how a supranational way of governing resources can successfully function--and that's what brought him to Luxembourg.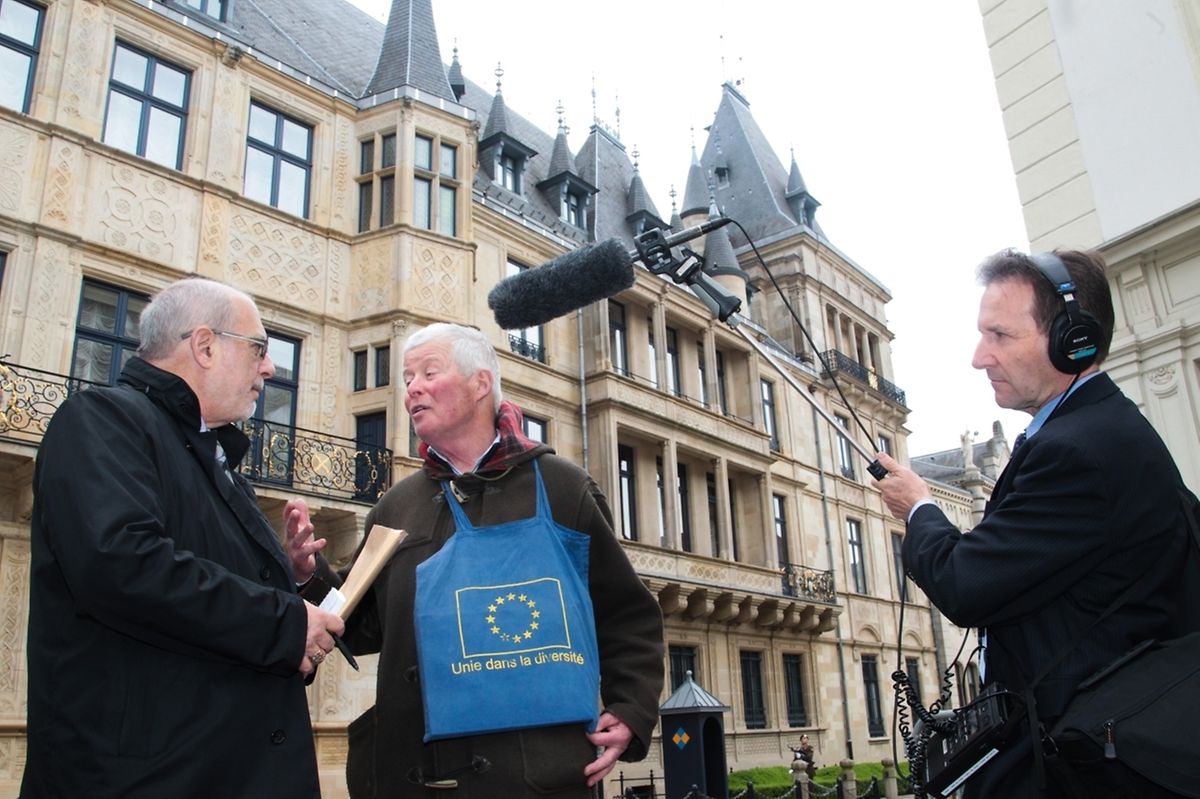 "I thought maybe we could do a reporting trip to France or Germany to illustrate a different view of the EU and one that was less troubled than the British one," Siegel said. "But then I thought, why not go whole hog and go to Luxembourg which, in a way, is a kind of Cinderella story of postwar Europe?"
And so for three days last week, Siegel, along with his NPR (National Public Radio) colleague and senior producer, Art Silverman, travelled around the Grand Duchy, recording sound bites and interviews with a variety of individuals for their award-winning news programme, the most listened-to of its kind in the US during afternoon drive-time.
You can't have 'Europe à la carte'
The three days were packed with visits, starting with a meeting with Carlo Thelen, Head of the Chamber of Commerce which is situated in the heart of the Kirchberg, providing Siegel and Silverman with a visual overview of the EU institutions based there.
The NPR visitors, accompanied by wort.lu/en, also spoke with Martina Kneip, Director of the European Centre in Schengen—of particular interest for the story, of course, considering this was where the Schengen Agreement was signed in 1985. They also spent a half day in Raphäel Kies' course on Democratic Innovation at the University of Luxembourg in Belval, where students in the Master in European Governance programme made presentations and took part in a group interview, giving their thoughts on the EU and the June 23 referendum.
Also on the agenda were discussions with Heinz-Hermann Elting, a former administrator at the European Parliament, born the year World War II broke out and who takes a keen interest in the life and legacy or Robert Schuman; Father Ed Hone of the International Parish, serving English-speaking Catholics in Luxembourg; Bernard-Massard's Hubert Clasen, whose company relies heavily on cross-border workers; and business leader Carlo Hein, whose home in Born overlooks the Siegfried Line, where heavy fighting occurred during World War II.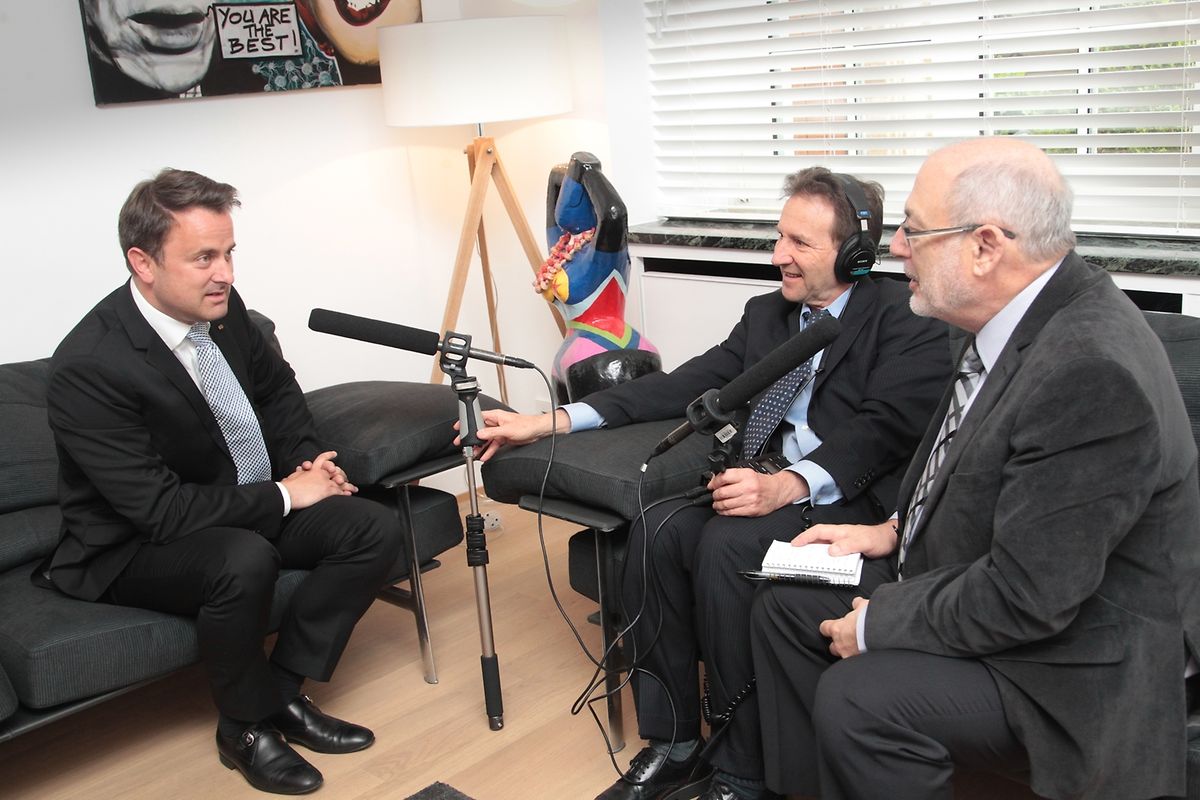 They also managed to squeeze in an evening hearing British comedian Mark Dolan's standup act. And, perhaps not surprisingly to those living in Luxembourg, the views they heard were very much pro-EU—even from Dolan.
But it was the meeting with Prime Minister Xavier Bettel on Wednesday that left a particular mark on Siegel: "I was struck by the Prime Minister being as uncomfortable as he was with the concessions that were made to David Cameron--'Europe à la carte', as he would say. He, like Mr Elting, regarded the rights to social benefits of European residents of a country--in this case Luxembourg--to really be a key principle of what European integration is about.
"And the fact that the Brits were able to negotiate a different deal seems to have struck some real, pro-EU Luxembourgers...as not just a minor concession, but conceding a point of principle."
Even for Siegel, European integration has changed history for the better. "Nowadays, we commonly think of the Middle East or parts of Africa as being war-torn regions of the world, and we forget how violent and destructive European history was for most of modern times," he said.
"And I think the EU, from its start, is a remarkably creative attempt in changing how nations interact, and to remove the tensions that lead to war."
Why small countries are intriguing
Over the years, the NPR audience has grown to around 30 million, and it boasts correspondents in 17 international and 17 US-based bureaus. Both Siegel and Silverman have been with NPR for a combined total of around 70 years, frequently working together. A couple of years ago, Siegel and Silverman were in Qatar, a country with a population of just over 2 million. They were surprised to discover that only around 12 percent were Qatari citizens, however, because citizenship rights are narrowly limited to a very small number of people.
Compare that to Luxembourg, with a population of just over 575,000 and where 46 percent of residents are of foreign origin (which increases to nearly 70 percent in the capital). Yet residents are able to apply for citizenship once they've been in the Grand Duchy for seven years and have shown they meet certain linguistic and other requirements—with plans even to lower the thresholds to five years' cumulative residency, or even three years in some special cases, as well as to reduce the linguistic requirements. (The new law would go into effect on January 1, 2017.)
"As an American, I was very uncomfortable with [how] the rights of citizenship are so limited to people whose ancestry defines them as Qatari," Siegel said. "Here, I find something dramatically different which is if you've come here and spent a few years here and can learn this wonderful, charming language, you're welcome to citizenship."
Equally impressive to Siegel is the fact that had Luxembourg's June 2015 referendum passed, foreigners would have voting rights—something he admits wouldn't work in the US. "I'm intrigued by small countries because their situation is so different from the one I've grown up with. I'm also impressed with the degree of social cohesion of the pretty diverse little population here in Luxembourg."
The other side of the story
Through his work in London, Siegel is aware of the fact that in the US, issues in Europe are seen through a predominantly "British lens because we have a special relationship with Britain".
And he admits awareness in the US about the Brexit vote is not that significant at the moment. "We have our own political drama that people are paying a lot of attention to in the US," he said, adding: "I wouldn't say the interest is very intense, but for a few days in June it'll be rather high."
In June, Siegel will travel from Washington, D.C., to London with another producer to cover how Brits interact with the EU. Although the schedule is currently in flux, Siegel will want to hear from both those who want to remain and those who want to leave the EU. And he'll be particularly interested in understanding class differences among the British voters. Siegel asks, for example, "Does the shopkeeper whose business is very local feel a resentment to regulations from Brussels because that's so remote to his life?"
And he'll be questioning the "Europe à la carte" mentality as well: "I'm very curious to hear the argument—which is hard to answer for a 'remain' politician--which is, if staying in Europe is overwhelmingly good, are you saying we should have joined the Eurozone?"
The answers to those questions will have to wait until the week of June 19, when the full "All Things Considered" programme is scheduled to air over several days, with live coverage on the Brexit.