NWTC's The Strange Horseman rides into Luxembourg
NWTC's The Strange Horseman rides into Luxembourg
With The Strange Horseman Luxembourg's New World Theatre Club delivers a funny and poignant play on the fate that faces all of us - death, writes wort.lu/en theatre critic Erik Abbott.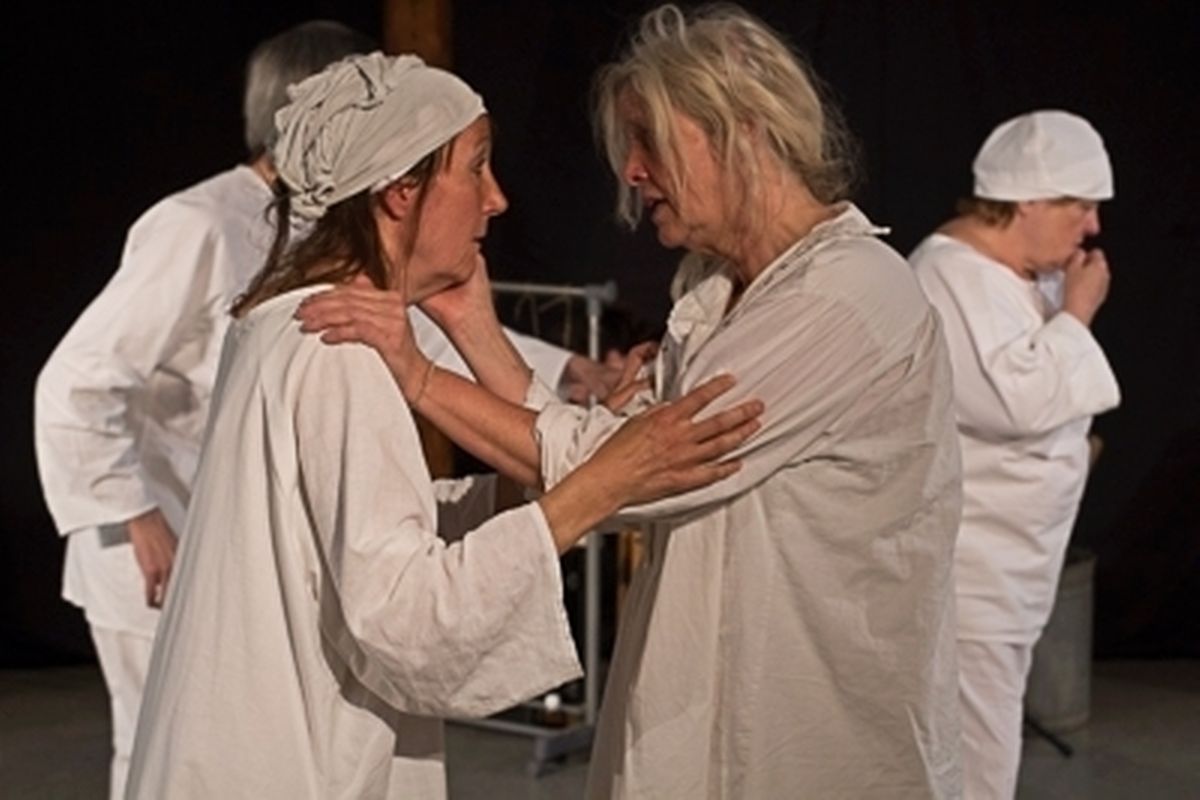 by Erik Abbott
'What are we doing here except waiting for the end?' asks a character, played by Valerie Scott, in New World Theatre Club's lively production of Belgian playwright Michel de Ghelderode's The Strange Horseman.
In John Brigg's translation and adaptation (he also directed), it turns out that de Ghelderode's aged characters are doing rather a lot.
And they are doing it quite literally in the face of Death.
The play, written around 1920, is a surrealistic take on how humans understand, do not understand, fear, confront, deny, run from, or—sometimes—embrace the inevitability of death.
Brigg's elegant translation and adaptation have made a somewhat obscure and, to today's sensibilities, perhaps quaint and bizarre little play immediate and accessible. In the original the characters who surround the Watcher are indistinct. Brigg has given them clear individual voices, which helps make the narrative more coherent and the play both funnier and more poignant.
Standout performances
The alms-house of the play is home to a group of elderly residents, who are afraid of dying, except, seemingly, the Watcher, their de facto leader. The play's action begins when she is awakened by ominous bells that are at first unheard by the others. The bells are those of the giant horse ridden by Death, who approaches.
Fear and panic set in. The others hide and cower, as the Watcher pretends to greet Death warmly. But she too is awed when the real Death climbs the stairs to their ward.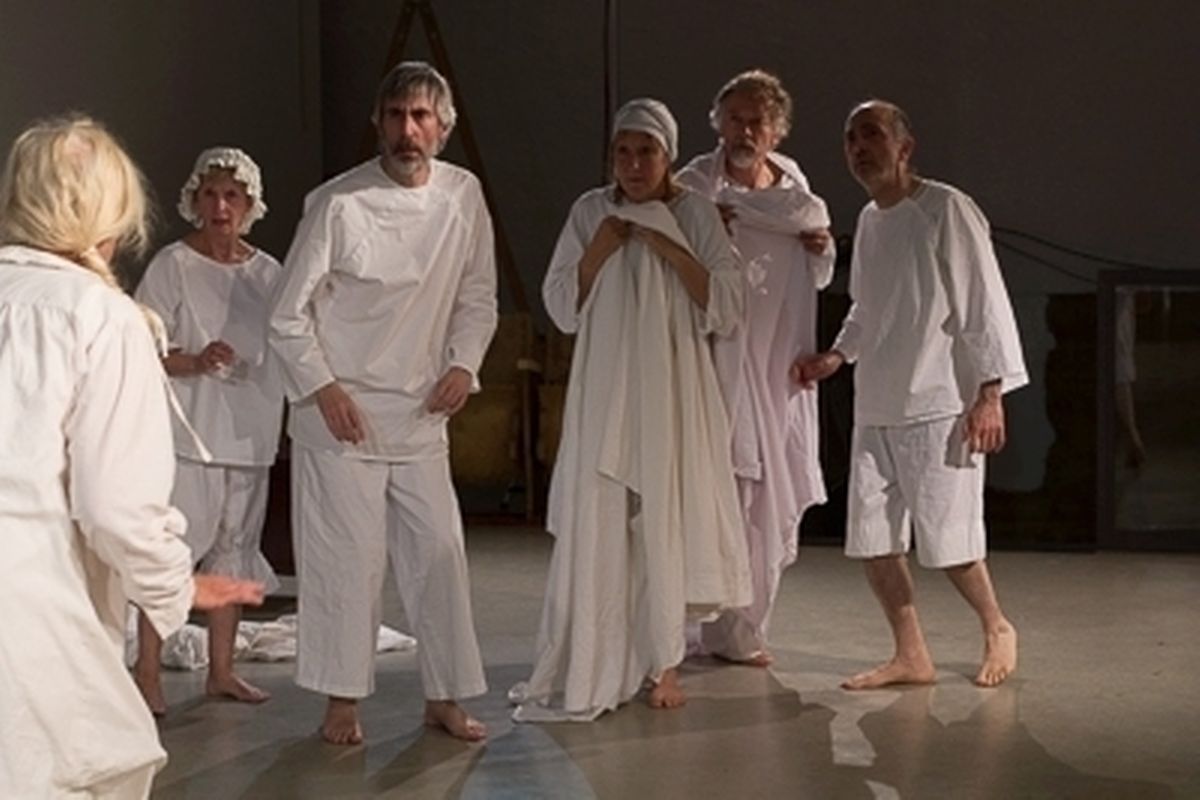 Jan Horsburgh is splendid as the Watcher, nimble and precise, assured and funny. Her chiding of her frightened compatriots is funny and her exhortations to confession and prayer are touching.
She is well supported by the group, with particularly strong performances from Chris Mitchell and Lesley Chambers. And with only a couple of lines, Brigg himself is quite entertaining as a resident with a great fondness for drink.
Clever effective direction
The direction is clever and effective, with a visual language that serves the piece well. The first image is of the residents sleeping on the stage floor, with white shrouds as bedclothes, making them look like corpses. It is only the literal approach of Death that makes them seize life again. Brigg stages these transformations with a lot of energy—dancing, lustful chases, etc.
All the while, Evelyne Bastien sits upstage, apart, creating sound effects, fleshing out the details of this world and simultaneously commenting on it with sound. We hear Death but do not see him. The experience is appropriately creepy.
There were a very few moments that may have been line wobbles and the scene of the residents comically scrambling to hide under their sheets as Death came nearer went on longer than needed, briefly threatening to derail the proceedings into slapstick. Likewise the stylized dance at the end—ritualistic and sombre in contrast to the merry steps earlier in the celebration of life—is less effective than it could be were it sharper and perhaps slightly shortened. But these are minor wrinkles in a fascinating and entertaining theatrical experience.
The Strange Horseman is New World's official entry in the Festival of European Anglophone Theatrical Societies (FEATS), the annual festival and competition between English-language amateur theatre groups in Europe. New World has won the top prize six times. The Strange Horseman promises to be a strong contender this year as well.
When and where
The Strange Horseman continues Wednesday, May 13 and Thursday, May 14 at 7.30pm at Les Annexes du Château de Bourglinster.
An Indian buffet is provided afterwards.
For tickets email tickets@nwtc.lu or phone 35 63 39.