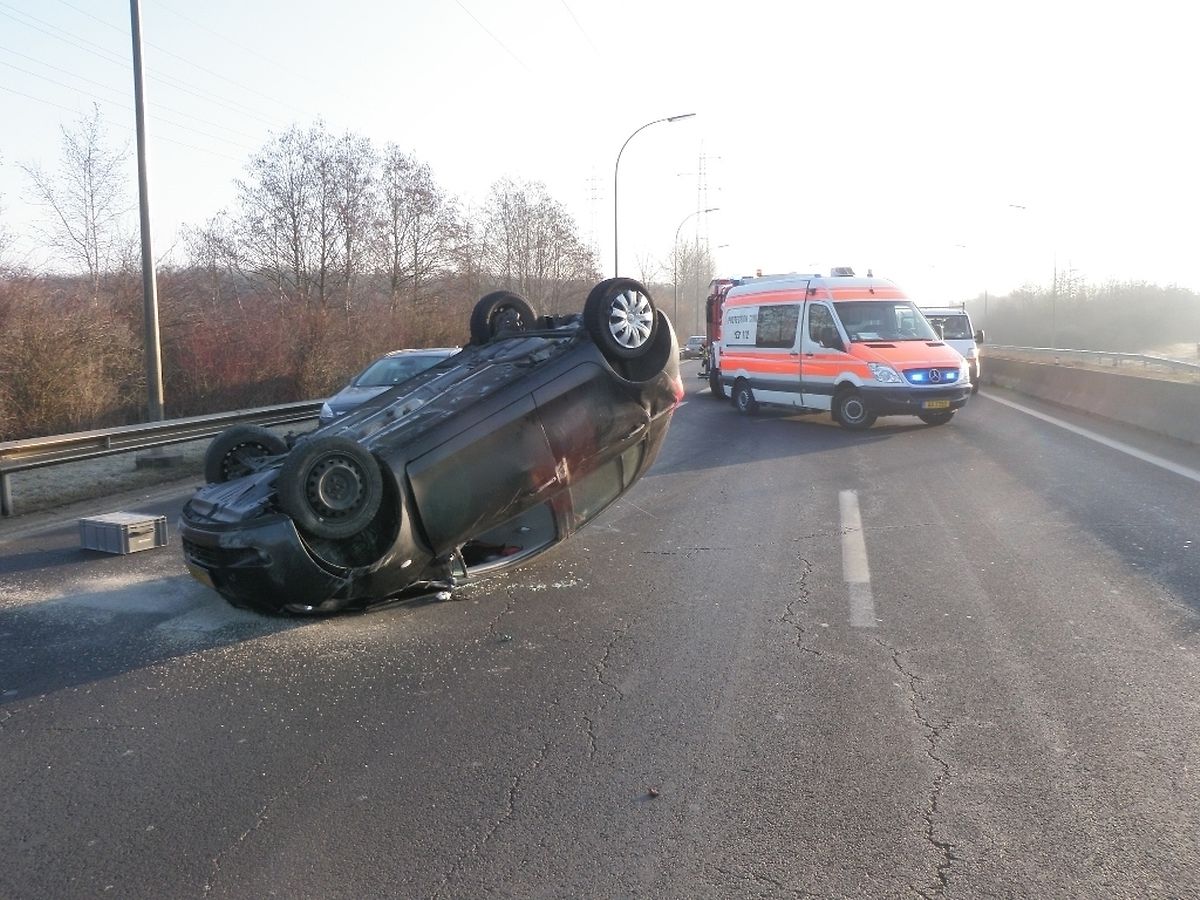 (ADW) A car overturned on the A4 motorway on Monday morning, injuring one person.
The incident happened at about 8am in the direction of Esch-sur-Alzette from Luxembourg, just before the roundabout at the very end of the motorway.
For unknown reasons the car crashed, flipped over and was left lying on its roof. According to reports just one person was injured in the accident and was rushed to hospital in Esch-sur-Alzette.
The crash caused considerable traffic jams and delays, with circulation especially busy at that time of day.