"Our politics have always been pretty tough"
"Our politics have always been pretty tough"
Ambassador David McKean is closely watching the US presidential race from Luxembourg. He sits down with journalist Natalie Gerhardstein to discuss his first months in the Grand Duchy, his new book and catching up with John Kerry.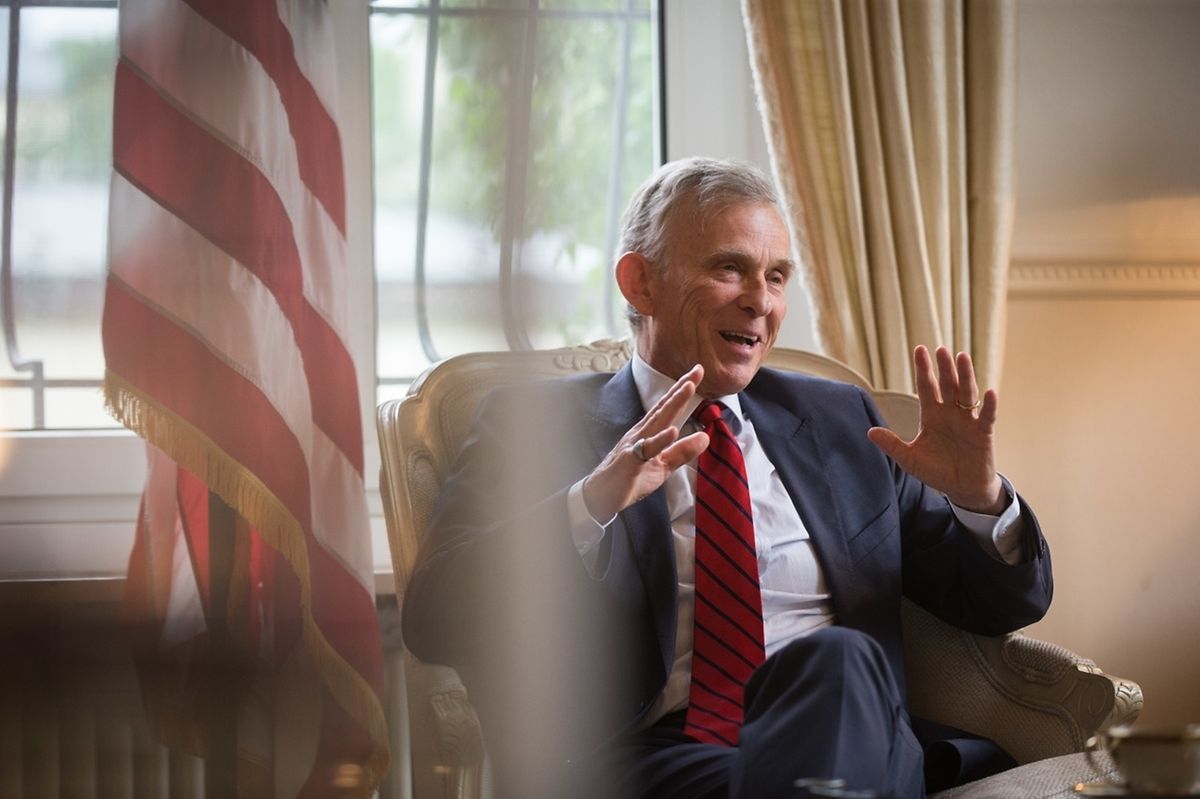 By Natalie A. Gerhardstein
The 2016 Democratic National Convention, which wrapped up last Thursday, was the first one US Ambassador to Luxembourg David McKean has missed in the last 20 years.
Nevertheless, he said he was happy to have been in the Grand Duchy during this year's presidential season.
"This campaign is going to be a tough one," he said. "It has been very nasty, but I think it'll get even nastier."
Among his other accomplishments, in 2012 Ambassador McKean was a Senior Advisor to Hillary Clinton (then Secretary of State). Of course, he has been watching the campaign closely, but he has had plenty to keep him busy since being officially sworn into his role in March.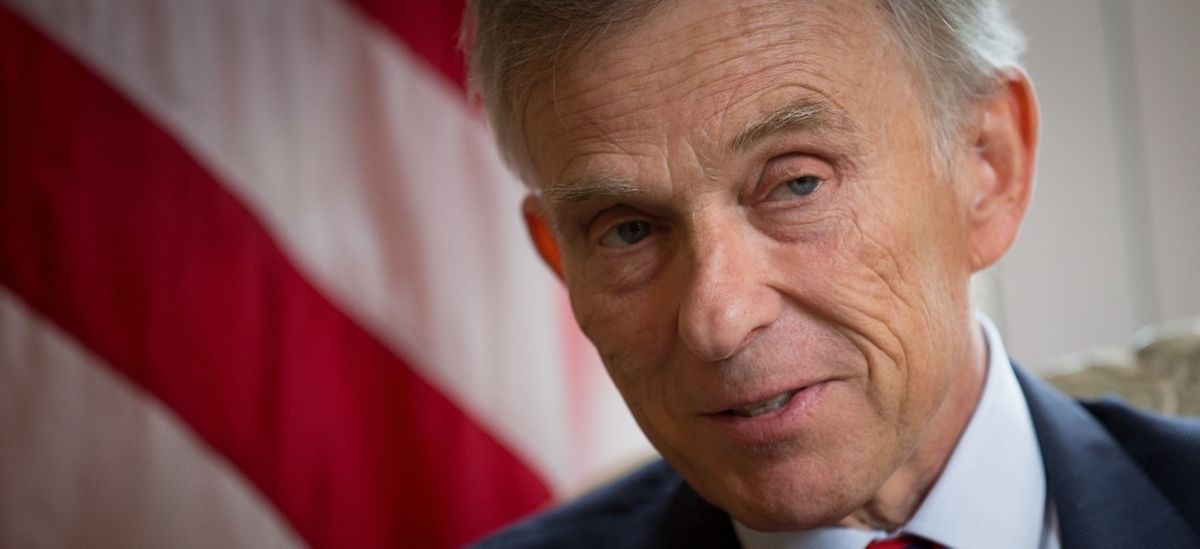 In addition to the usual community and business outreach--a Responsibility Panel at BGL BNP Paribas and an official visit to Esch-sur-Alzette, to name just a few--there was also Secretary of State John Kerry's recent stopover in the Grand Duchy.
"Good to catch up"
Ambassador McKean and John Kerry have quite a history together, the former working as a staffer nearly 30 years ago when Kerry was starting off his senatorial career. And from 1999-2008, he was Chief of Staff in Kerry's personal office.
During Kerry's stay, the ambassador had him over for dinner which lasted "until about midnight. It was good to catch up with him," Ambassador McKean said, adding: "It was a great weekend... He had terrific meetings with the Prime Minister, the Crown Prince, the Foreign Minister [Jean Asselborn]."
He also mentioned Kerry's bike ride with Andy Schleck and Asselborn, adding, "[Kerry] just loved it."
US-EU cooperation: more important than ever
The US Secretary of State's visit was overshadowed by the terrorist attack in Nice and the attempted coup in Turkey. For Ambassador McKean, it has never been more important to have US-EU cooperation during these challenging times.
I think President Obama has expressed this many times: the US is a strong country, the EU is a strong entity, and that together we can be successful.
"There are so many important challenges out there, whether it's Brexit or the migrant crisis or the fight against ISIL," he said. "But I think President Obama has expressed this many times: the US is a strong country, the EU is a strong entity, and that together we can be successful."
Nevertheless, he acknowledges that such collaboration will require some effort.
"We're going to have to roll up our sleeves and think hard about how we approach [such challenges]. But I think it's clear that we can, in the end, provide protection for our people and a way of life that all of us want, which is peace and growing economies, both here and in the US."
With President Obama's term coming to an end soon, it begs the question: will the Transatlantic Trade and Investment Partnership (TTIP)--which has been through 14 rounds of negotiations thus far--ever see the light of day?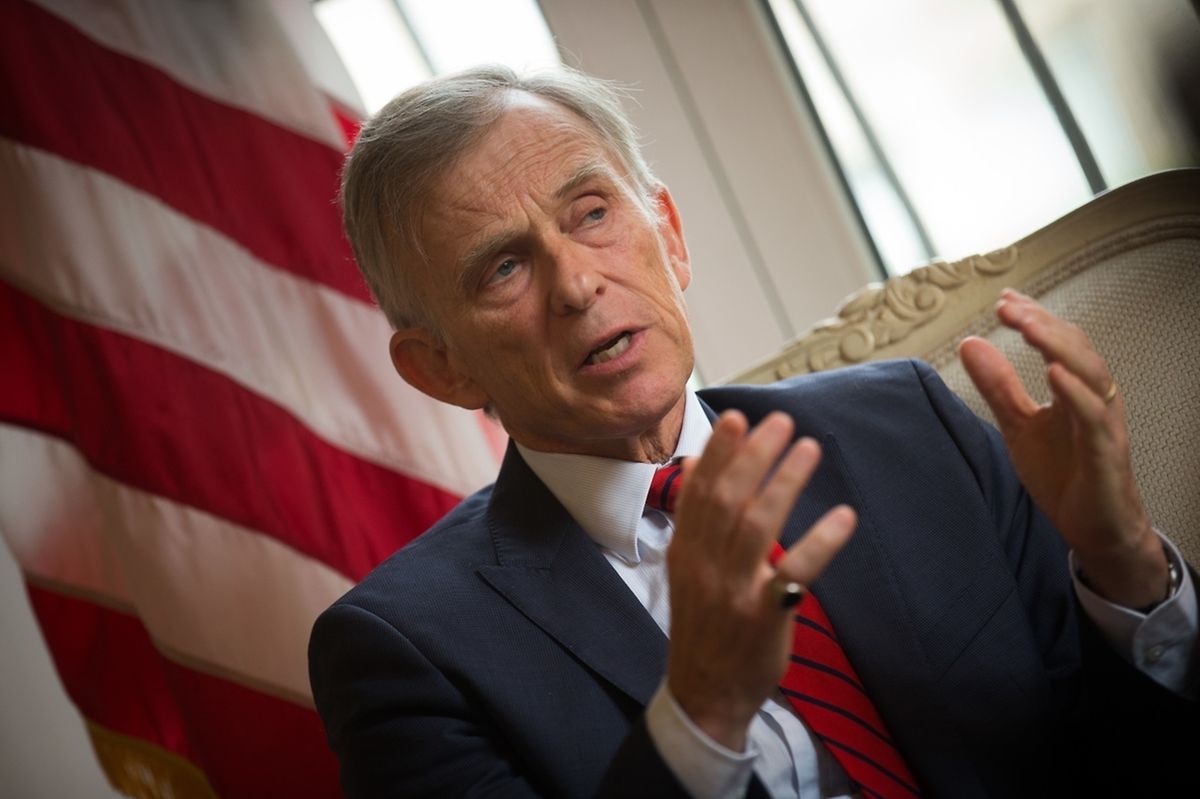 "This is not a zero-sum game," Ambassador McKean stated. "It can be a win-win for both the EU and for the US... We all want high labour standards, we all want high environmental standards, we all want high food safety standards.
"There's certainly a commitment on the part of the Obama administration to take this to the finish line."
Politics in 1776 versus 2016
What some might not know is that Ambassador McKean is also an avid writer, and his fourth and latest book delves into the life of Thomas McKean, an ancestor of his who also happens to be a signatory to the Declaration of Independence.
"Suspected of Independence: The Life of Thomas McKean, America's First Power Broker" was published this year, and it's a bit more personal subject matter than his previous topics.
"[Thomas McKean]'s someone who was really present at every seminal event of the revolutionary war period, and so it was very interesting for me to find out someone I was related to," Ambassador McKean said. "It turns out he was a pretty interesting and influential person."
American journalist and author Evan Thomas, has previously said, "David McKean reminds us that politics have long been rough and nasty, but that integrity and steadfast faith in the rule of law can, then as now, overcome partisan pettiness and reckless passion."
Does this ring true even today?
"You hear a lot of talk...from both conventions about our founding fathers. And politics were very tough 250 years ago. There were a lot of insults flying back and forth...there was no common vision. Ultimately, a common vision emerged, and people pulled together.
"So you see a lot of similarities, in fact, between 1776 and 2016...Our democracy has evolved in a lot of ways, but our politics have always been pretty tough."