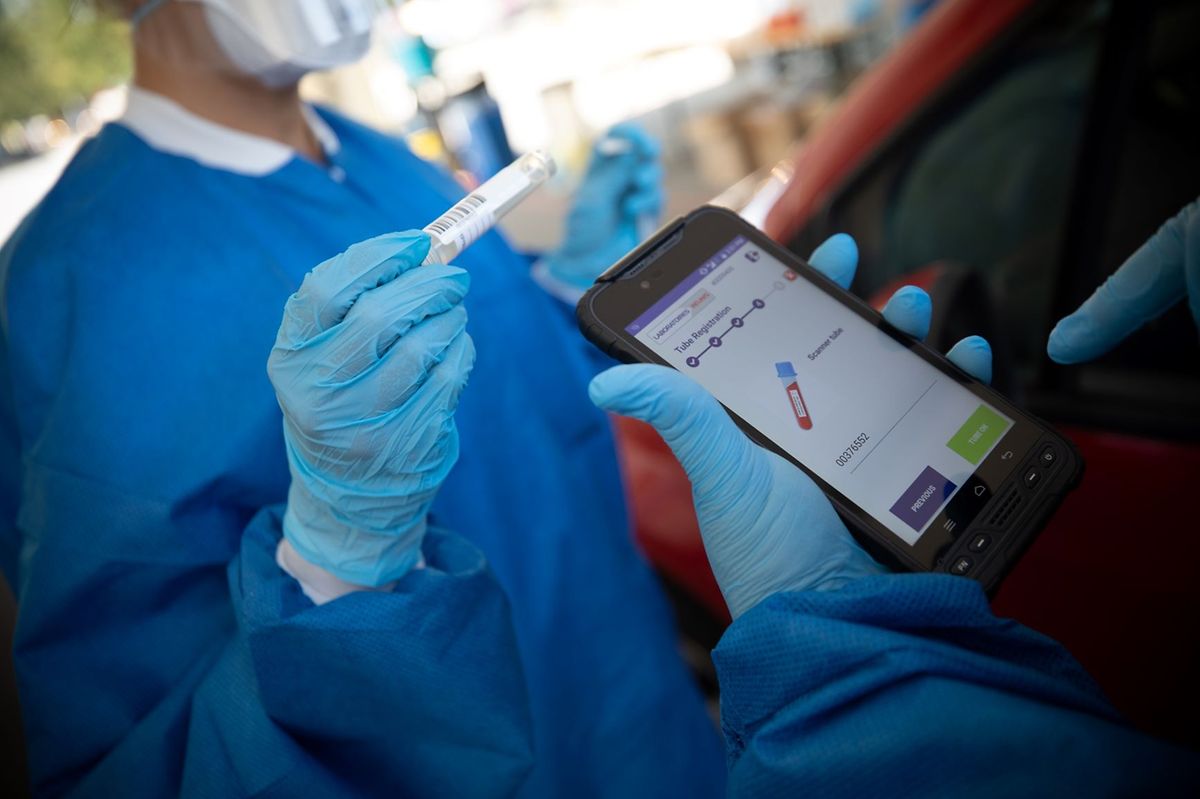 Test centre workers register a coronavirus sample Photo: Guy Wolff
Luxembourg added 227 new coronavirus cases over the last 24 hours, the Health Ministry said on Friday evening, the worst daily increase since the pandemic reached a first peak in the country in March.
Prime Minister Xavier Bettel will hold an extraordinary meeting of his government on Saturday afternoon to discuss the alarming growth in the numbers, the government said on Friday evening.
That is despite the fact that he ruled out imposing new measures such as a second lockdown to stop the spread of Covid-19 on Tuesday.
When Bettel has appeared in front of the press together with Health Minister Paulette Lenert - as he will on Saturday - he has usually announced major shifts in the country's corona policies.
The daily new infections jumped over the hurdle of 200 for the first time a week ago, a level unseen since the height of the pandemic in late March.
Friday's new cases were found among a total of more than 8,600 people being tested. On a more positive note, the number of people in hospital remained around 50 – some 3.5 times lower than in early April.
Only four patients required intensive care, a sign the medical system is far from being overwhelmed. The number of deaths remained unchanged at 133 on Friday, with eight deaths recorded in the past two weeks after a relatively long lull in the death rate since August.
---
The Luxembourg Times has a brand-new LinkedIn page, follow us here! Get the Luxembourg Times delivered to your inbox twice a day. Sign up for your free newsletters here.