Party in the spotlight: Biegerlëscht
Party in the spotlight: Biegerlëscht
In a series of articles, 1 per political party, wort.lu/en provides you with information on their history, ideology, campaigns etc. This one placing the "Biegerlëscht" who are only standing in Esch/Alzette, under the spotlight.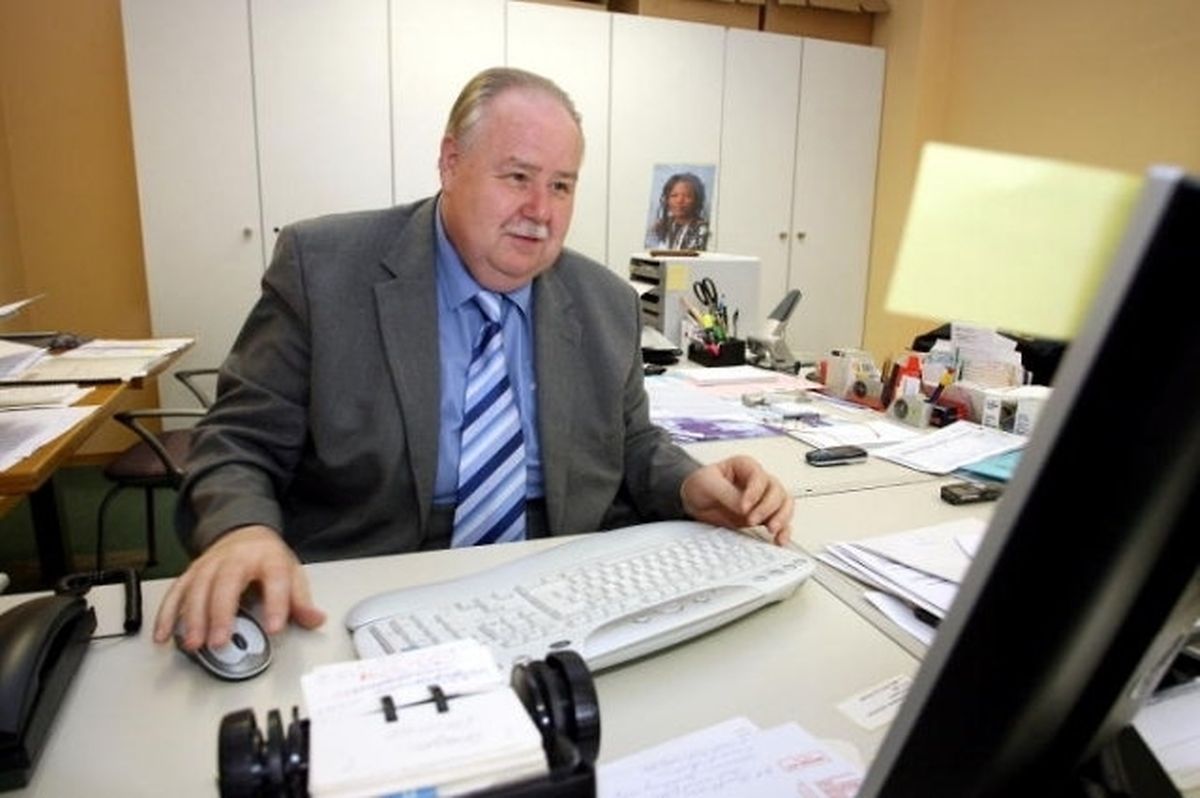 A Brief History
Biegerlëscht (BL) or "Citizens List" was founded in 2009 in the run-up to the national and European Parliament elections.
The party was spearheaded by Aly Jaerling, a member of Chambre des Députés from 1999-2009 (ADR until 2006, then independent), and Jean Ersfeld, a member of the former Free Party of Luxembourg (FPL). Aly Jaerling left ADR in 2006 when the party's emphasis on pension reforms lessened, and he started a party that would focus on pensions benefits and social policies in general. BL took part in its first national as well as European election in 2009.
Seeking re-election to the Chambre des Députés, Aly Jaerling ran in the national election for the constituency in the South, whereas Jean Ersfeld, running for his first seat, ran in the North. The newly founded Biegerlëscht far from succeeded in its first national election. The party came last taking only 0.8% of the overall vote. BL also lost any chance of winning a mandate in the European Parliament with only 1.8% of the overall vote. To date it is still uncertain whether BL will participate in the 2014 national election.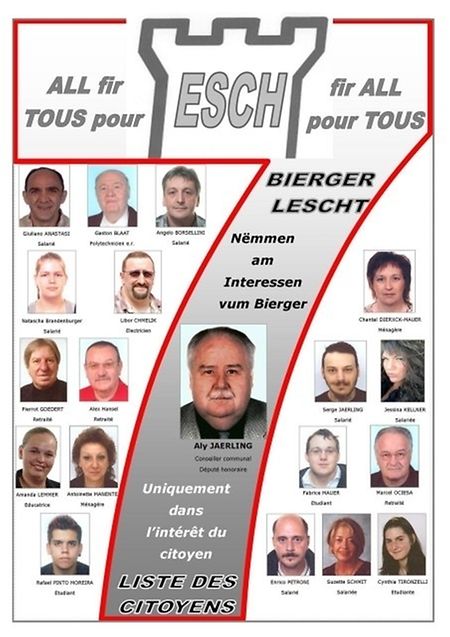 Campaign Issues
Biegerlëscht will not run throughout the different communes as a party ( the other 7 parties running: DP, CSV, LSAP, déi lénk, déi gréng and KPL) during the coming local elections, but only with representation in Esch-sur-Azette where one of the party founders currently holds a seat on the communal council. Aly Jaerling, who's been a member of the commune council of Esch s/Alzette since the local elections in 2005 (initially as a member of ADR), will be running together with several other independent candidates in the upcoming local elections as "Biegerlëscht" but only for the commune of Esch-sur-Alzette. BL's candidates don't necessarily share one political ideology, but rather focus on matters that are of specific relevance to the citizens of Esch-sur-Alzette under the slogan "All fir ESCH fir all" (all for Esch, Esch for all). The idea is that citizens should take care of Esch, which in turns takes care of its citizens (socially).
The Biegerlëscht refuses to make political promises, because they claim that these are not even worth the paper they're printed on. Instead, the only thing BL wants and can promise is that its council member(s) will do whatever it takes to continue pursuing social policies in the same spirit it has been done so far.
Due to the fact that BL is only running in Esch s/Alzette, no questions have been sent to the party. In many of the Luxembourgish communes several groups or minor parties will be running and it would too cumbersome to interview all, yet alone describe all of their ideologies in details.
The reason that Biergerlëscht was included in this feature is because it participated in the last national elections.
For more information on the party visit www.biergerlescht.eu (old) or www.jaly.lu.