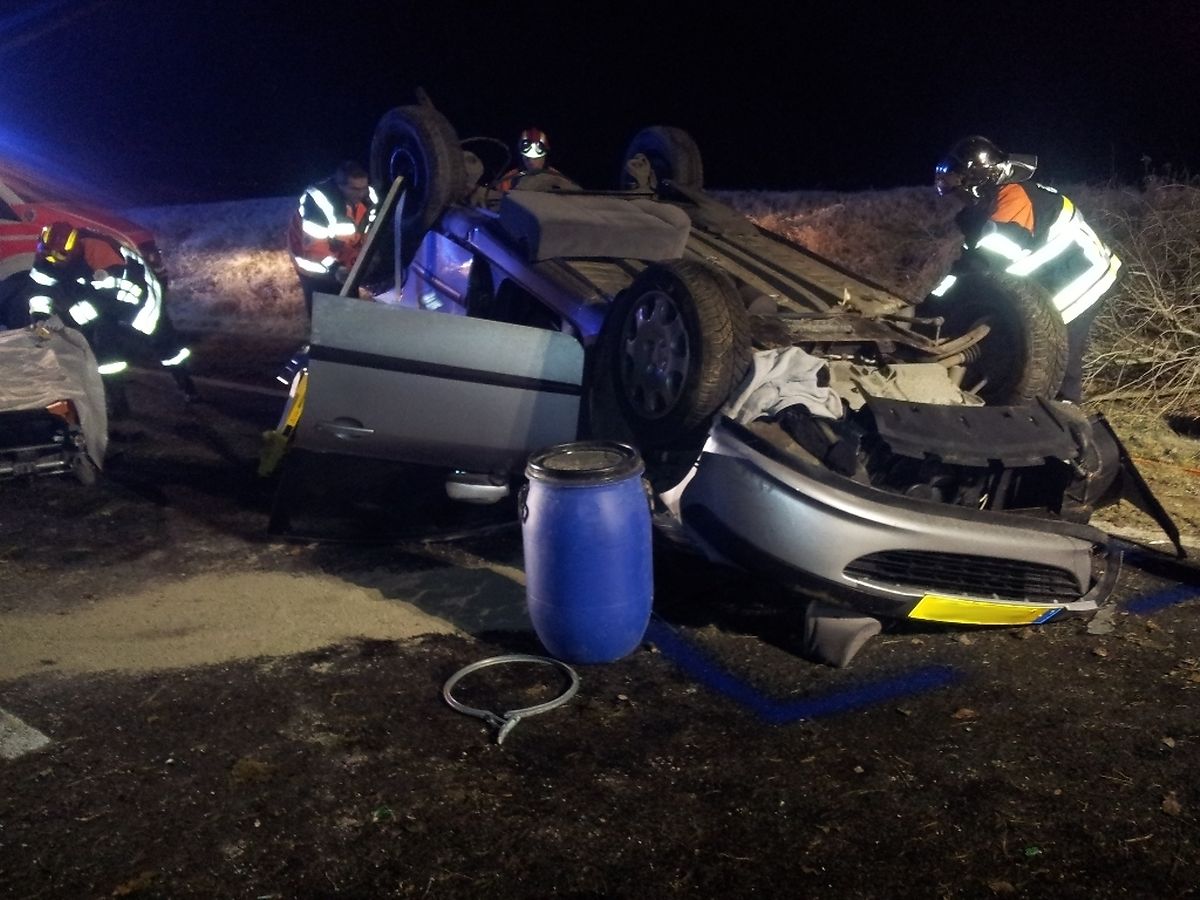 A passenger is in a critical condition after they were projected from a car following a collision on Saturday night.
The passenger was one of four occupants on board the car travelling on the N7 between Hosingen and Marnach late on Saturday when the driver lost control on a bend.
According to police, the vehicle struck a tree before rolling onto its roof and coming to a stop in a roadside ditch.
The force of the impact caused the passenger to be thrown from the car. He is being treated for serious injuries. The other three occupants received minor injuries.
A subsequent test revealed that the driver had exceeded the legal permitted alcohol limit.