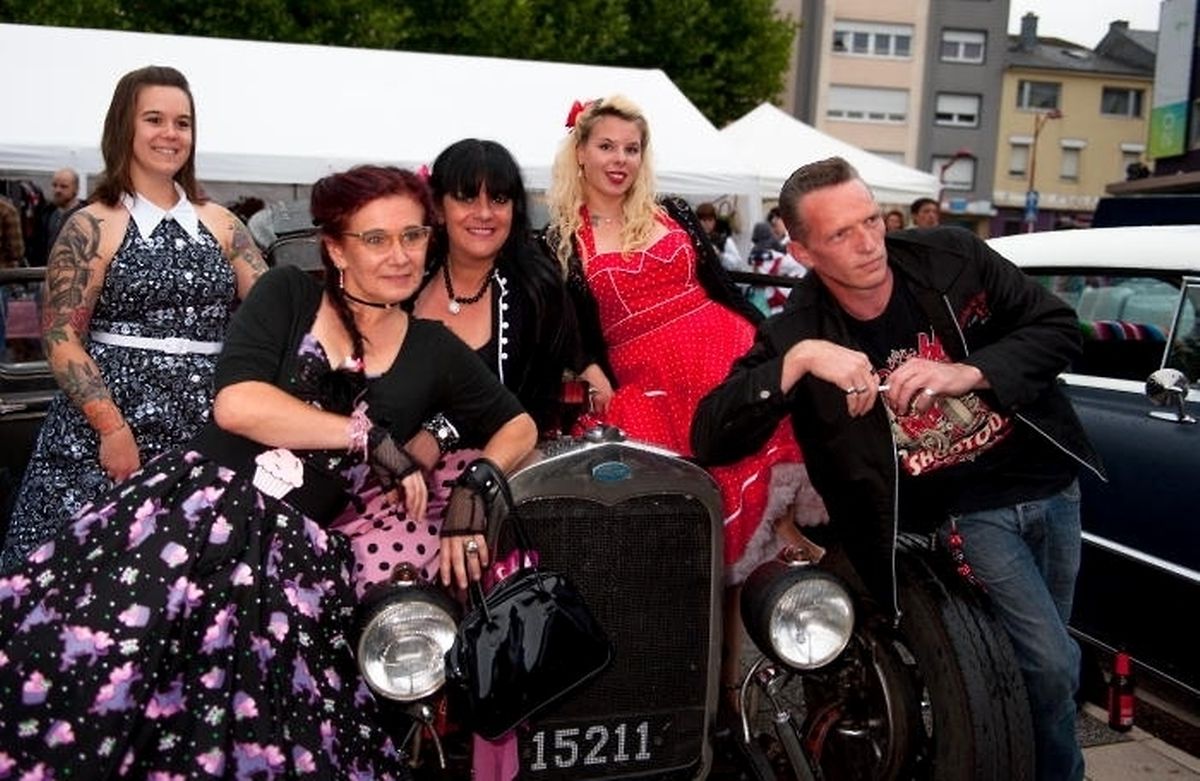 (JB) The commune of Pétange is to pay tribute to the efforts of US soldiers who helped liberate the town 71 years ago by hosting a week-long festival of events.
The Festival de l'Amitié Americo-Luxembourgeoise kicks off on Wednesday, September 9 with a remembrance ceremony at the monument of the American Soldier (7.30pm) followed by a Glen Miller tribute show from the Moselle Valley Brass Band.
Other festival highlights include a screening of the film La Grande Vadrouille, on Thursday (8pm), a live concert by Elvis tribute artist Steven Pitman and the Rhythm Kings on Friday and the annual Rockabilly de Luxe festival on Saturday from 11am to 11pm.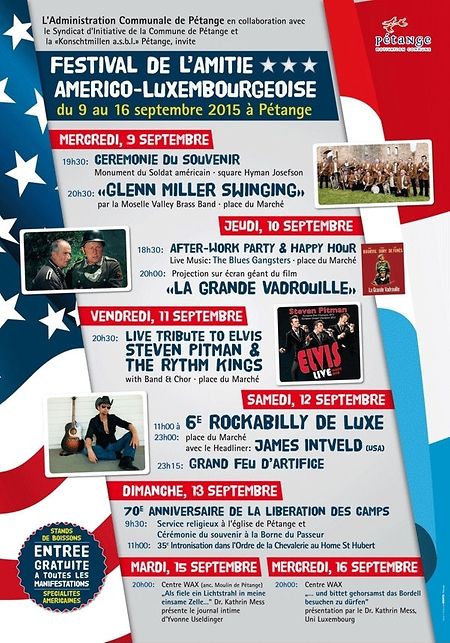 A poignant religious service will be held on Sunday to mark the 70th anniversary of the liberation of the Nazi concentration camps.
The service will be followed by a ceremony at the Passeur milestone.
Pétange was the first commune in Luxembourg to have been liberated by allied soldiers at the end of the German occupation in World War II on September 9, 1944.
A liberation day ceremony will also be held in Esch-sur-Alzette's Place de la Résistance, on September 10, from 6.15pm. All are welcome to attend.
Do not miss the news - sign up to receive the wort.lu newsletter in English delivered to your inbox six days a week.