Photos: Grand Ducal family at the Vatican for Pope inauguration
Photos: Grand Ducal family at the Vatican for Pope inauguration
Pope Francis swept into St Peter's Square on Tuesday to greet throngs of pilgrims before a sumptuous ceremony in which Latin America's first pontiff will receive the formal symbols of papal power.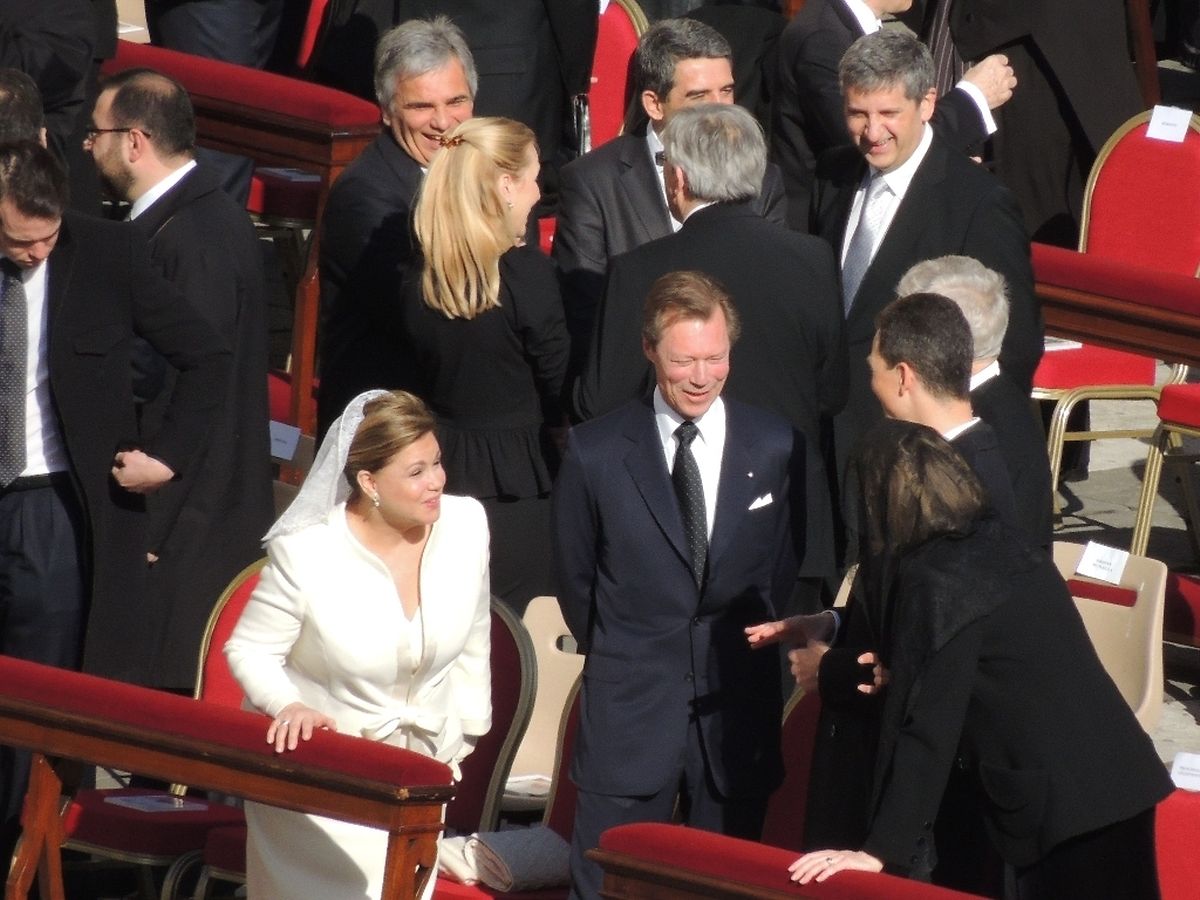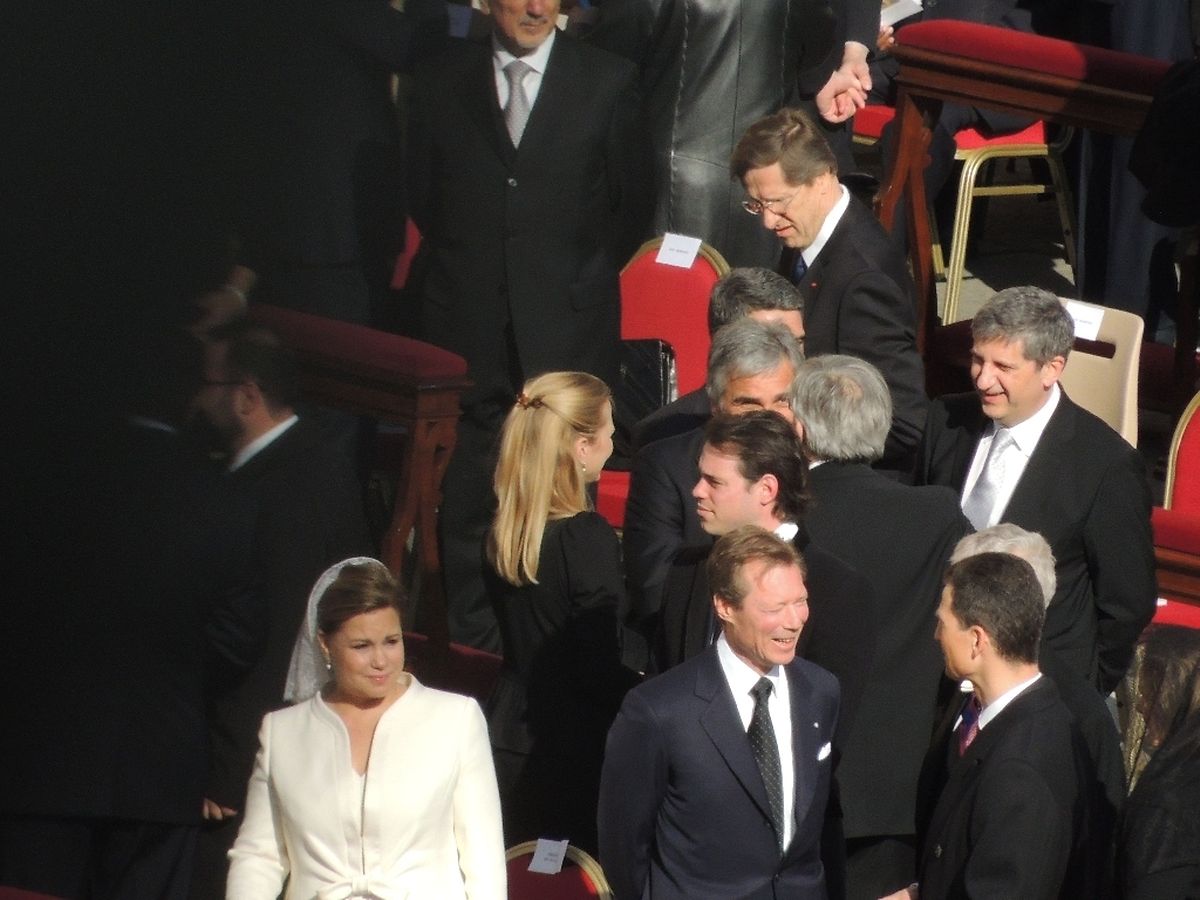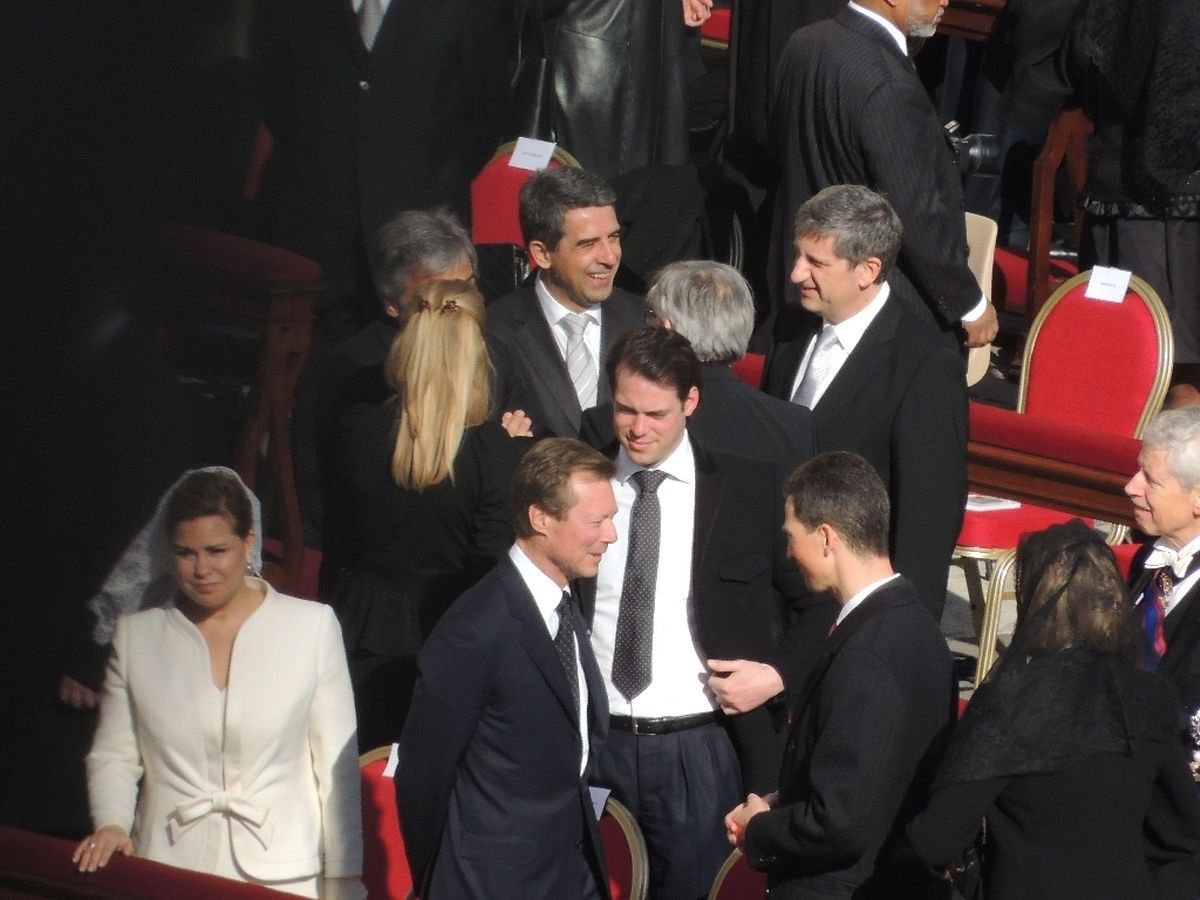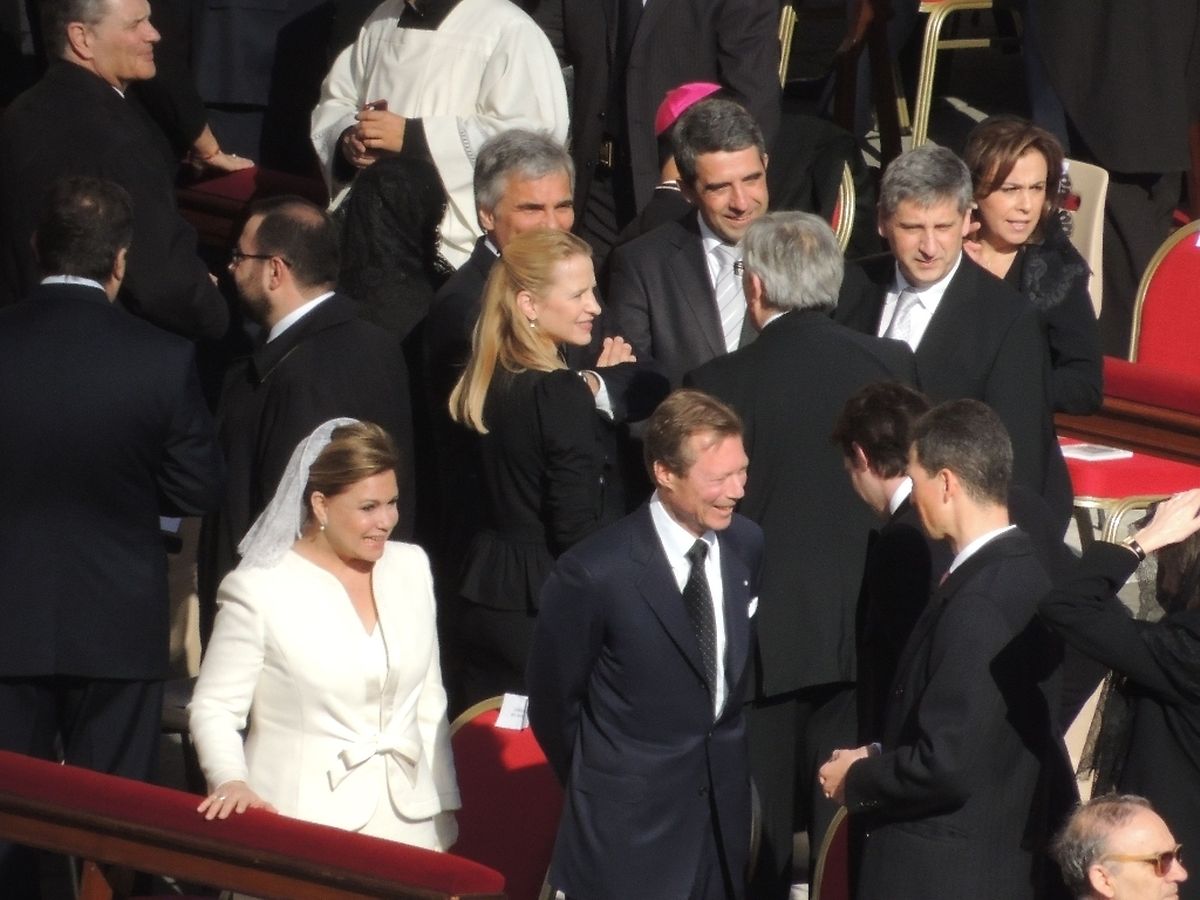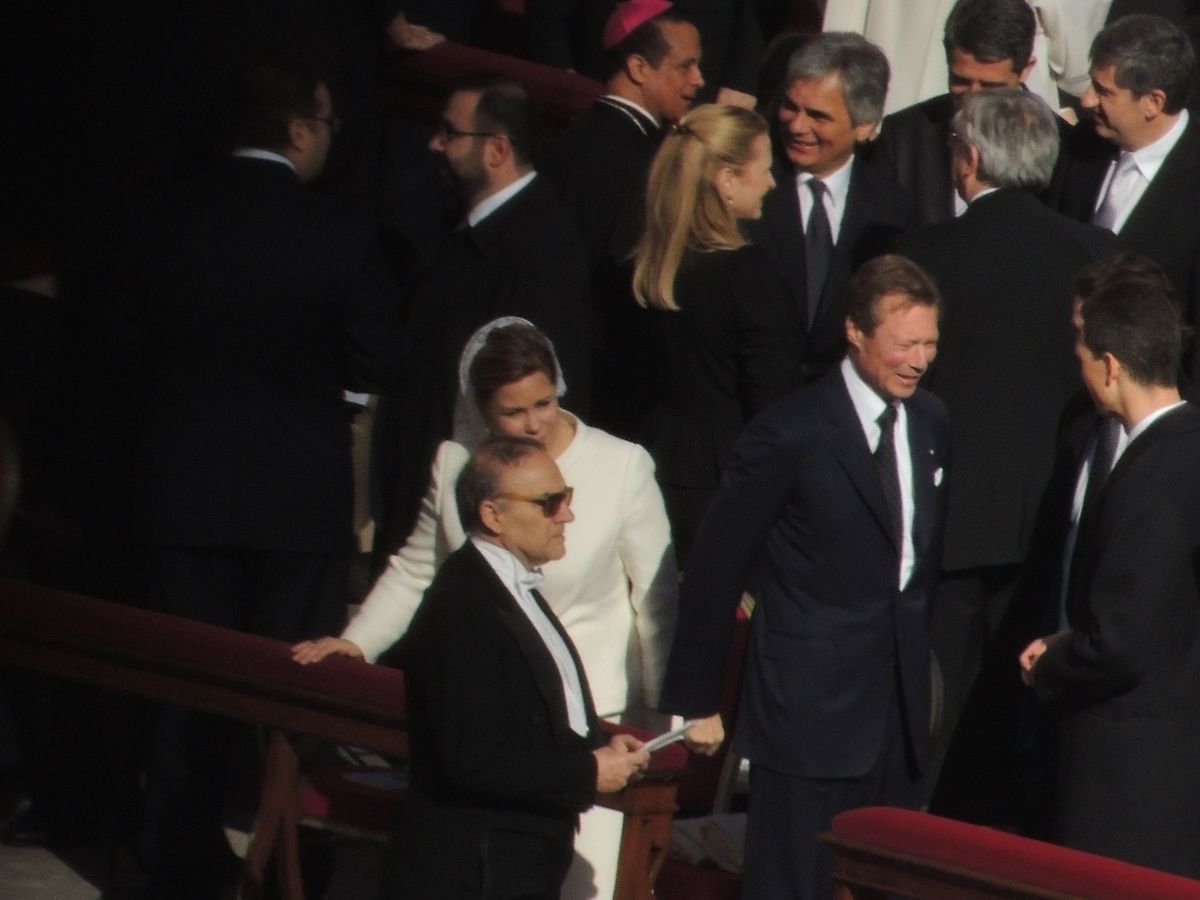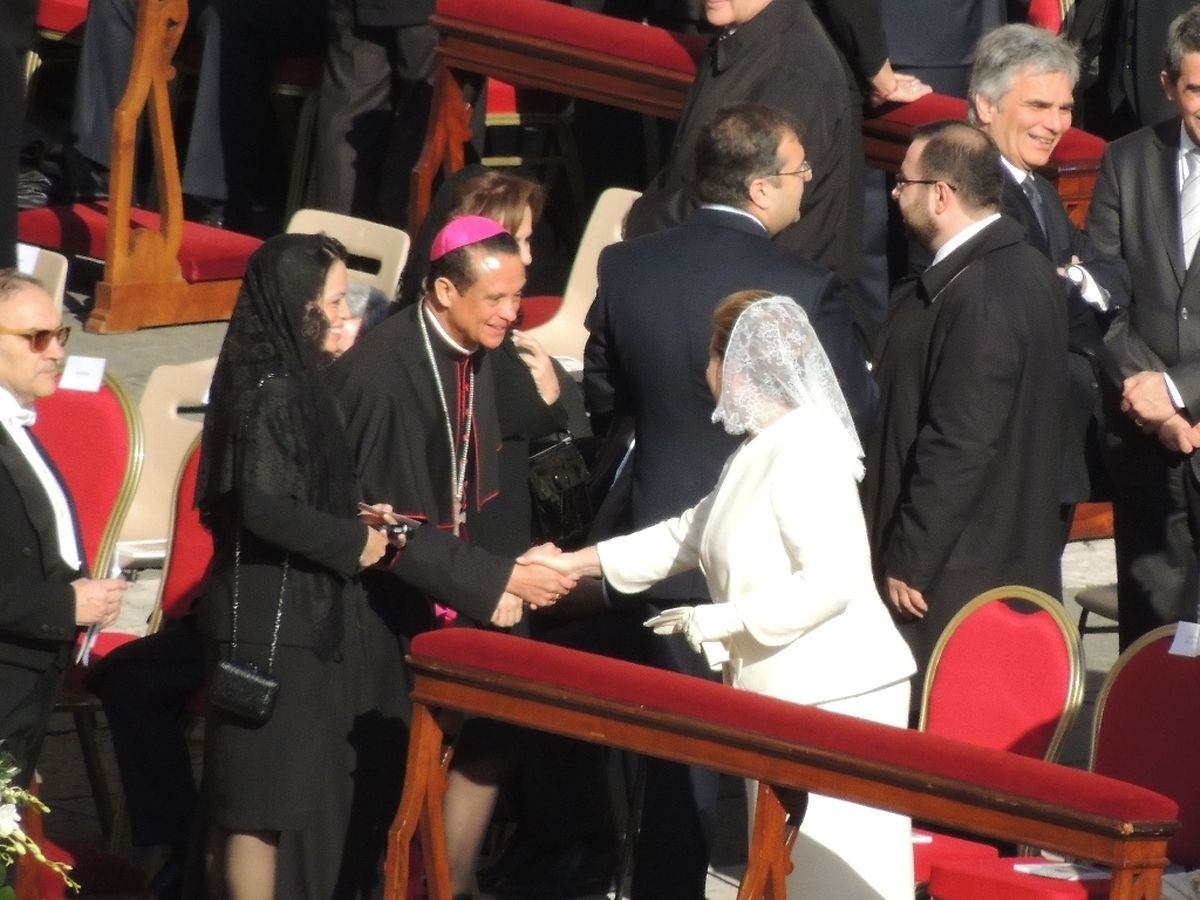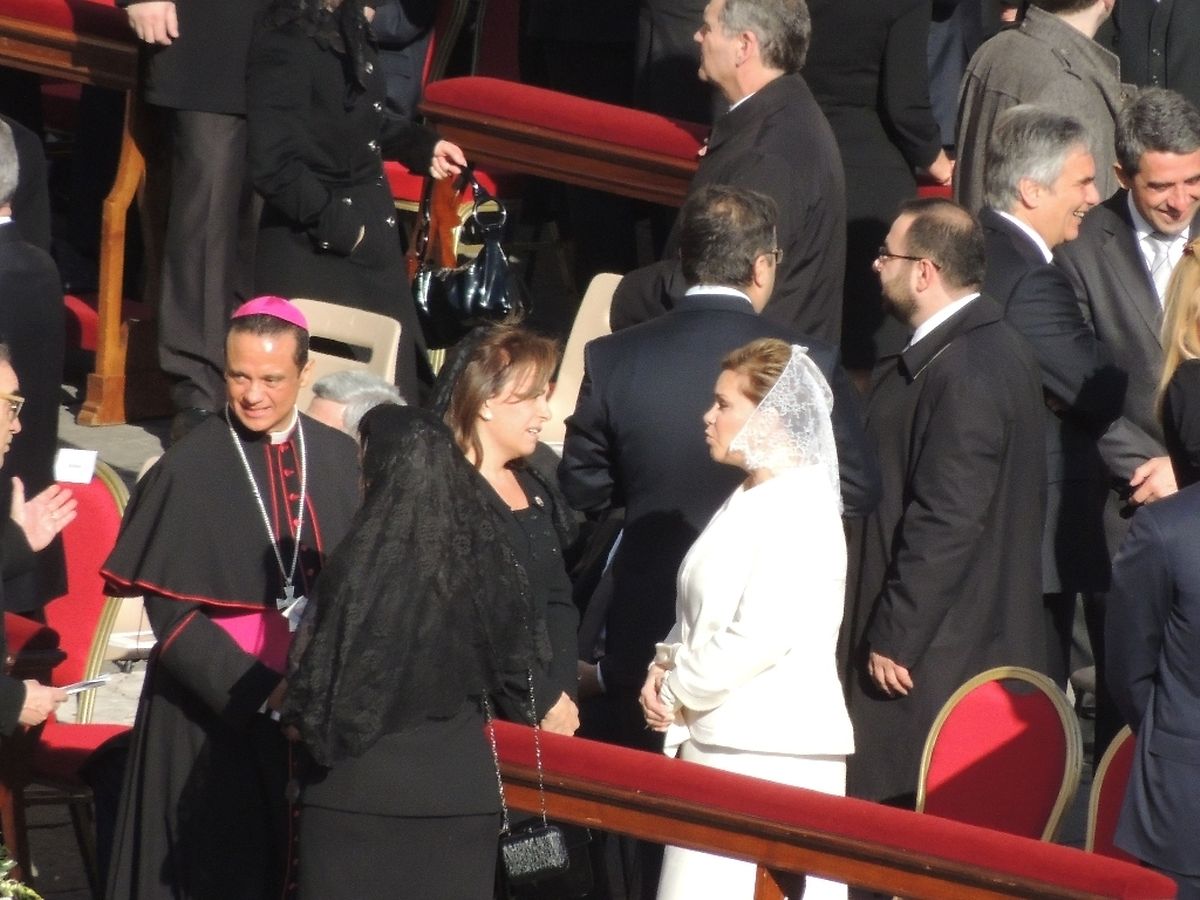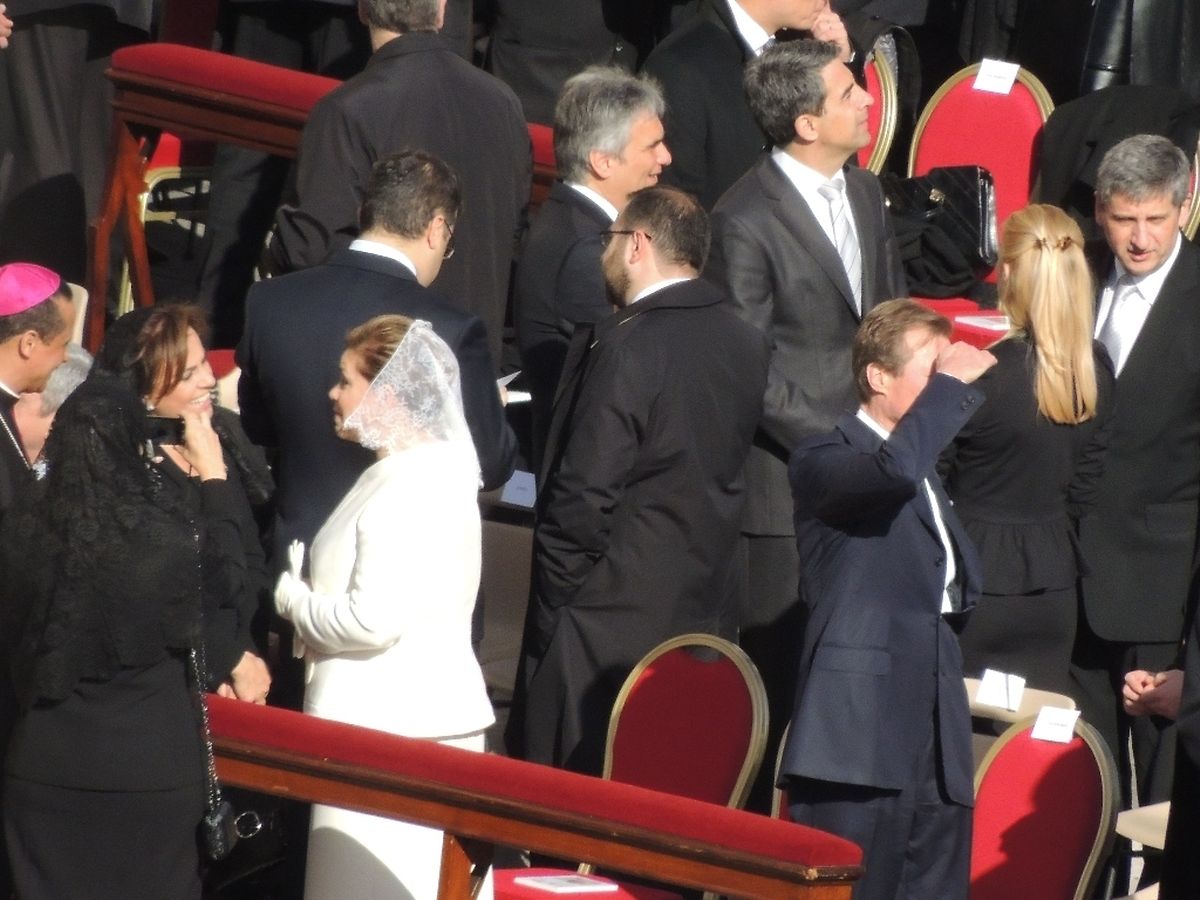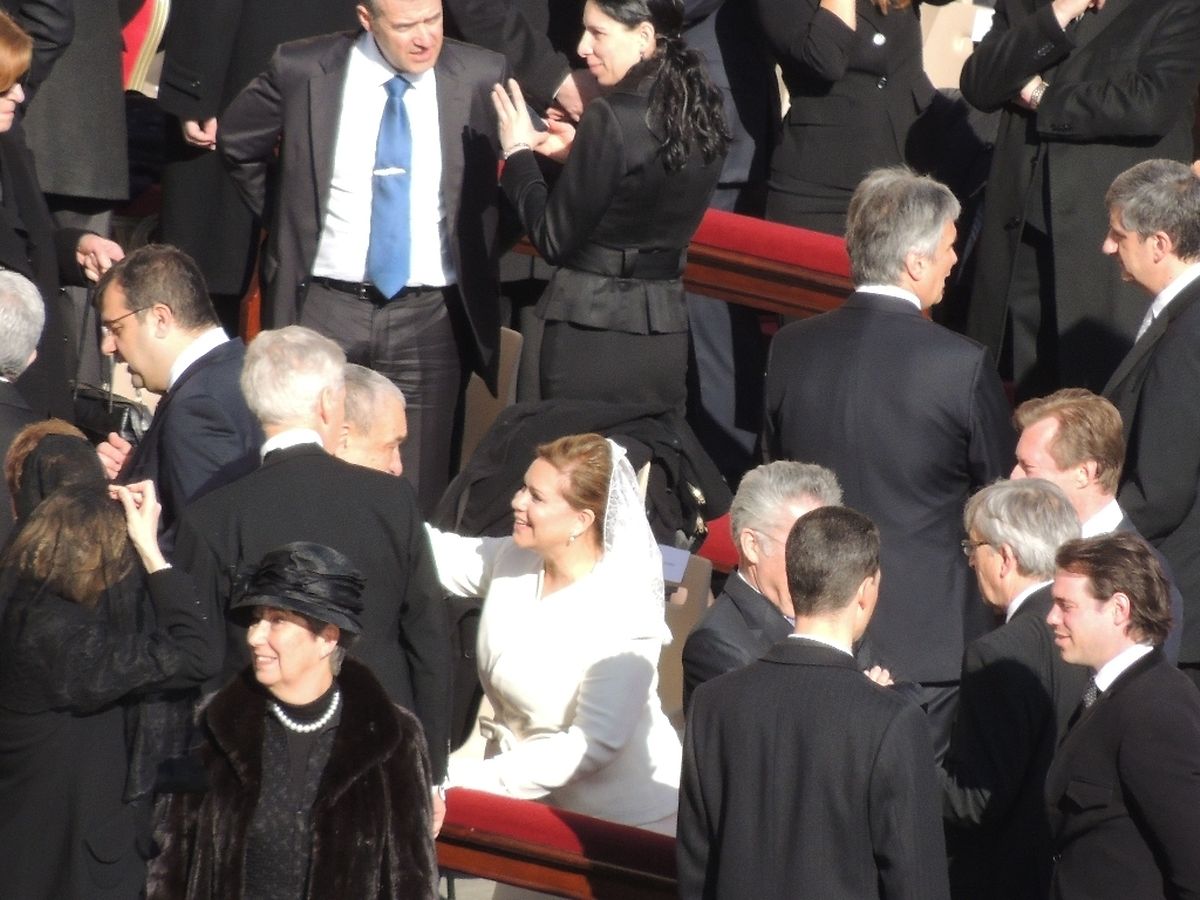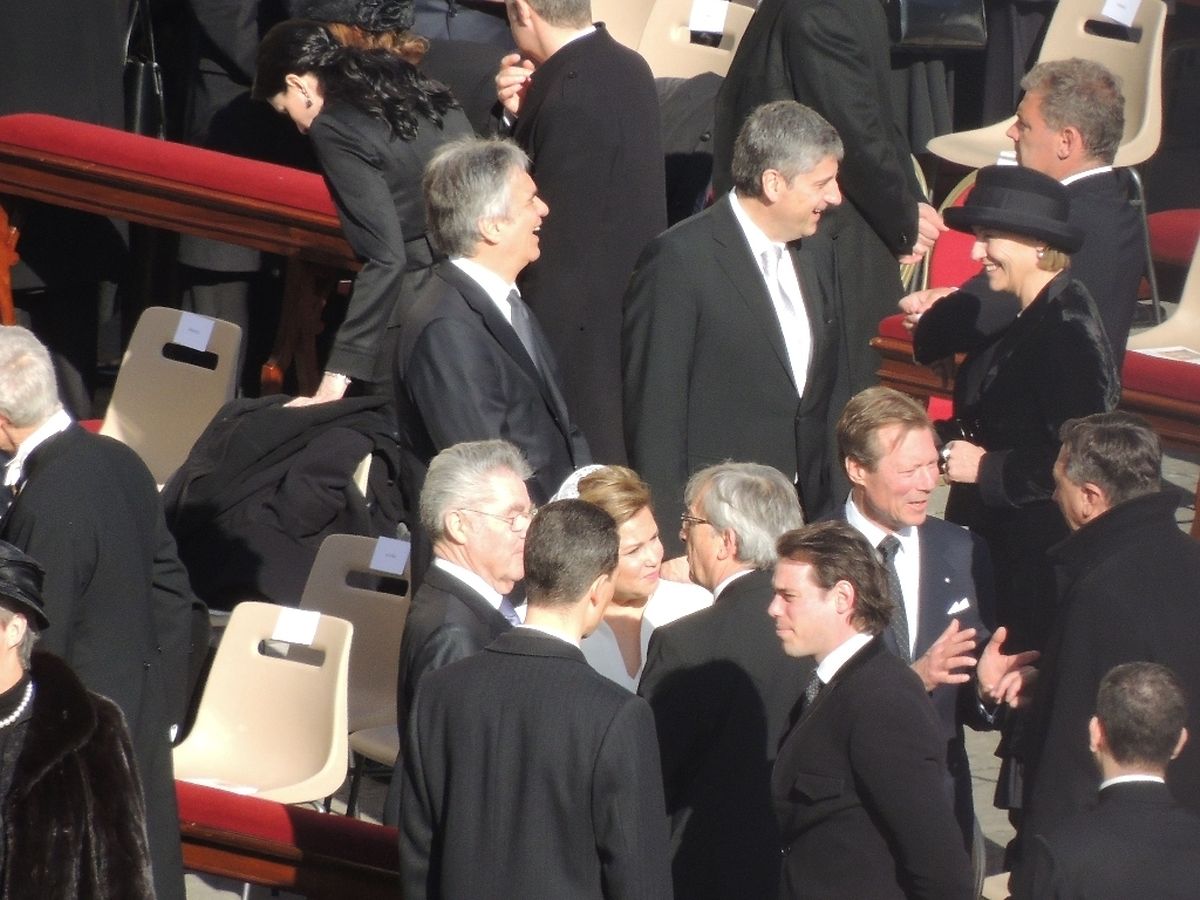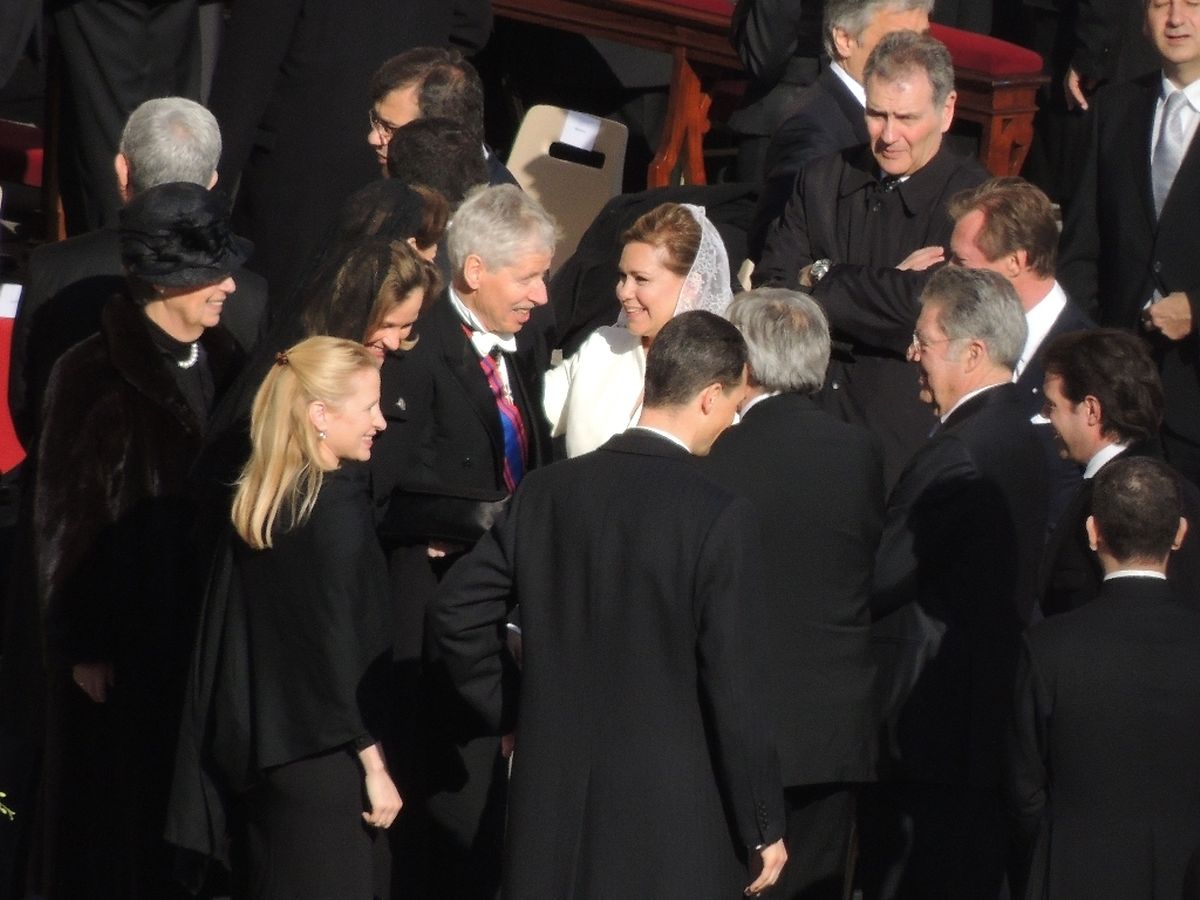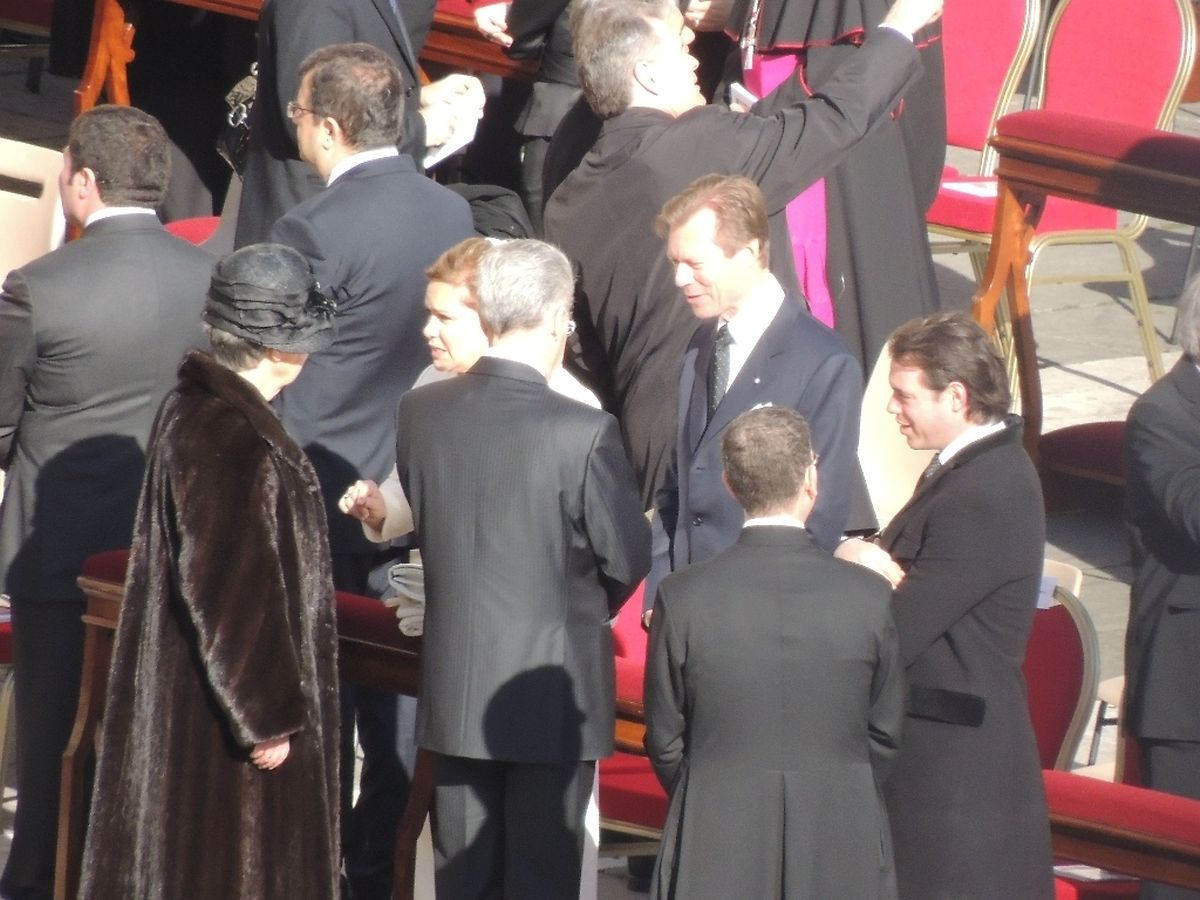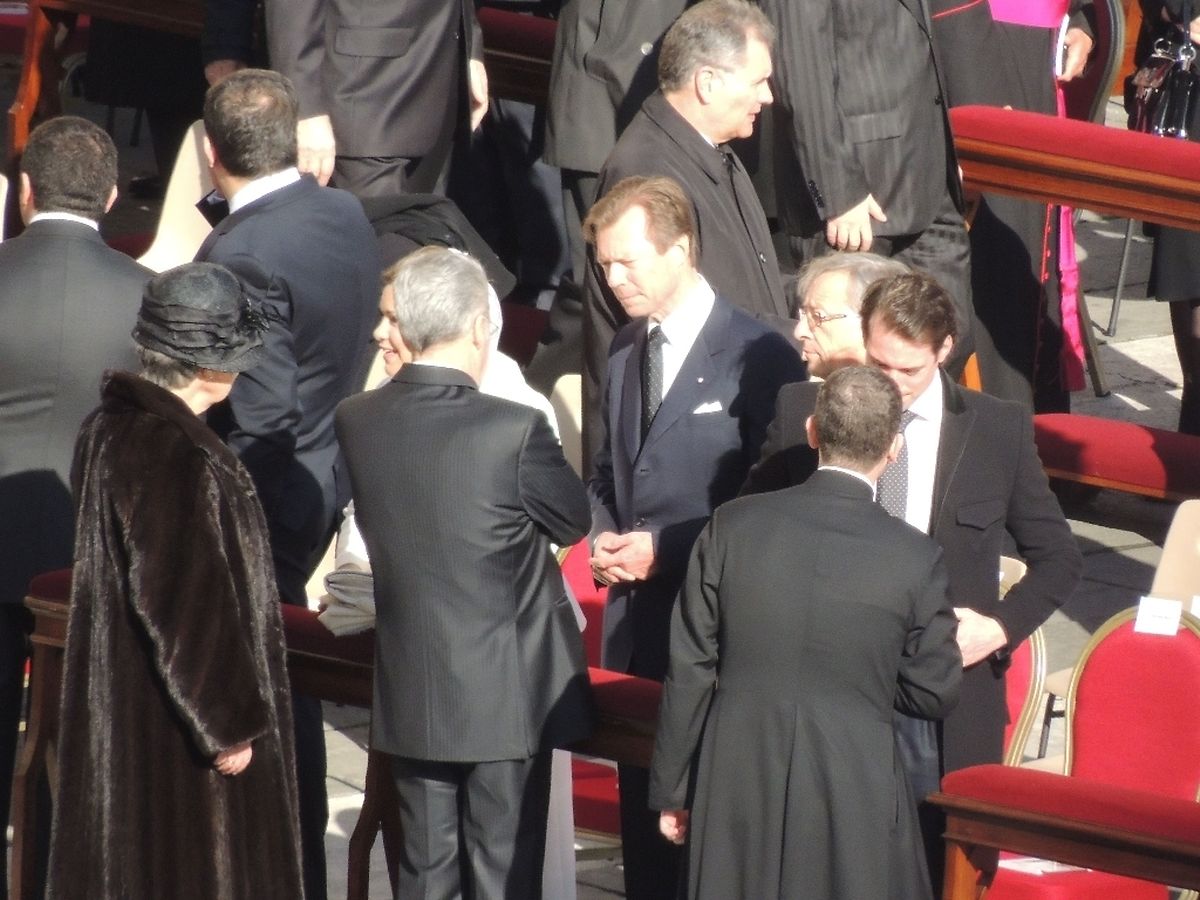 (AFP) Pope Francis swept into St Peter's Square on Tuesday to greet throngs of pilgrims before a sumptuous ceremony in which Latin America's first pontiff will receive the formal symbols of papal power.
Wearing his papal whites and standing in middle of an open-topped vehicle, the pope waved, smiled and gave the thumbs-up to the ecstatic crowds in the sun-drenched square.
The crowds had begun gathering from the early morning for a ceremony laden with centuries-old rituals and lavish imagery, which will begin with a first-time tour of the famous Vatican plaza by the Argentine pope.
"With Pope Francis, the Church will be closer to the people and to the modern world," said Rodrigo Grajales, a 31-year-old Colombian priest in the crowd, where people waved flags from around the world and banners hailing the pope.
The former archbishop of Buenos Aires, Jorge Mario Bergoglio, 76, has already won hearts in Rome with a disarmingly informal style which will contrast with Tuesday's pomp and ceremony.
Bergoglio was the surprise choice at a conclave of cardinals to find a successor to 85-year-old Benedict XVI, who last month brought a sudden end to a papacy that had often been overshadowed by scandal, saying he was too old to carry on.
He was the first pope to resign since the Middle Ages.
The jovial Francis has said he chose his papal name in honour of the mediaeval Italian saint St Francis of Assisi and has called for a "poor Church for the poor", warning the world's cardinals against pursuing worldly glories.
"Go Francis! We Will Be With You Wherever You Go!" read a sign held up by a group of Brazilian nuns on St Peter's Square.
Sister Rosa, an elderly Italian nun, said she expected the pope would be "another St Francis on earth for love, goodness, poverty and humility".
The son of an Italian emigrant railway worker from a working-class quarter of Buenos Aires has been effusive in a way that is unusual in the Vatican, kissing pilgrims and doing impromptu walkabouts.
The arrivals have already presented Francis with a first diplomatic headache in the form of a request from compatriot President Cristina Kirchner of Argentina to mediate in a row with Britain over sovereignty of the Falkland Islands.
Francis is still haunted by criticism at home for failing to speak out against the excesses of Argentina's military rule during the dictatorship of the 1970s and 1980s.
The Chinese government has also said it will not be sending any representatives after Taiwanese President Ma Ying-jeou said he was attending.
Zimbabwean President Robert Mugabe also flew in, sidestepping an EU travel ban over human rights abuses that does not apply to the Vatican.
Latin America will be heavily represented at the inauguration of the first non-European pope in nearly 1,300 years, with the presidents of Argentina, Brazil, Chile, Costa Rica, Mexico and Paraguay all in attendance.
Leaders of different Christian denominations were also in attendance, including Bartholomew I, the Ecumenical Patriarch of Constantinople.
Vatican radio said it was the first time a patriarch of Constantinople attended an inauguration since 1054 when the eastern and western halfs of Christendom split.
The Vatican was in security lockdown for the event, with 3,000 officers deployed including sharpshooters on the rooftops and bomb disposal experts.
Three Red Cross tents could be seen on the square and giant screens have been placed all down Via della Conciliazione -- the main avenue leading to St Peter's.
After his tour of St Peter's Square, Francis will pray at the tomb of St Peter, who is considered the first pontiff in Catholic tradition.
Francis will then receive from his cardinals the pallium -- a lambswool strip of cloth that symbolises the pope's role as a shepherd -- and the "Fisherman's Ring", a personalised signet ring representing his authority.
The ring is named in honour of St Peter, a fisherman by trade.
The mass proper is expected to include a homily by Francis, who has often strayed from prepared texts with off-the-cuff jokes, anecdotes and passionate exhortations for spiritual renewal.
Church leaders have urged Francis to move quickly to reform the intrigue-filled Roman Curia, the central administration of the Roman Catholic Church, and his appointments in the coming weeks will be closely watched.
Francis has indicated he will press for a friendlier faith that is closer to ordinary people and for social justice, although the moderate conservative is unlikely to change major tenets of Catholic doctrine.
Vatican experts say he has also signalled he will pursue a more inclusive "collegial" style of leadership together with the cardinals and bishops.
The Church is being challenged on many levels around the world -- growing secularism in the West, the rise of radical Islam and the ongoing scandal of abuses of children by priests that were hushed up for decades.
Vast crowds meanwhile gathered on the other side of the Atlantic outside the Buenos Aires cathedral to dance and sing as they watched the inauguration.
Catholic high school students chanted slogans praising Francis, while seminarians and nuns waved Vatican flags and signs supporting the new pope.
"This pope has awakened deep emotions within me, not only because he's from Argentina, but because of his warmth as a person," Celia Farias, 33, told AFP.
"As a Catholic, it has renewed my faith."