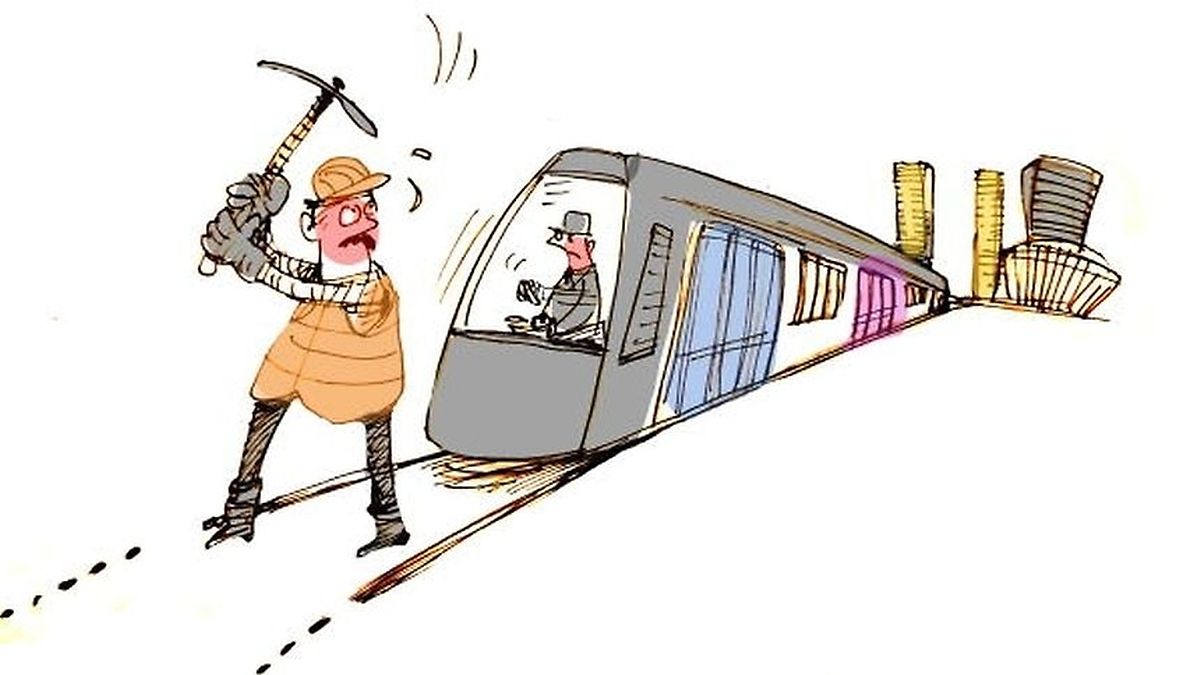 The tram began to operate in Kirchberg in December (Caricature: Florin Balaban)
Road works will begin on Place de L'Etoile on Monday to prepare for the arrival of the tram.

Under the government's timetable, the tram will run through to the station "Stäreplaz" in the Place de l'Etoile by the summer.

The works on Place de L'Etoile, which form part of a wider redevelopment of the area, will ensure there are bus and tram exchanges, the government said in a statement.

The works will be completed before the start of the summer holidays.

Traffic will still circulate on the Arlon Road (N6), Rollingergrund Street (N12) and Val Ste Croix Street during the course of the work.

However, one or more lanes could be removed depending on the phasing of the works.

The Pfaffenthal lift will also be closed on Monday between 9am and 5:45pm for monthly maintenance work.