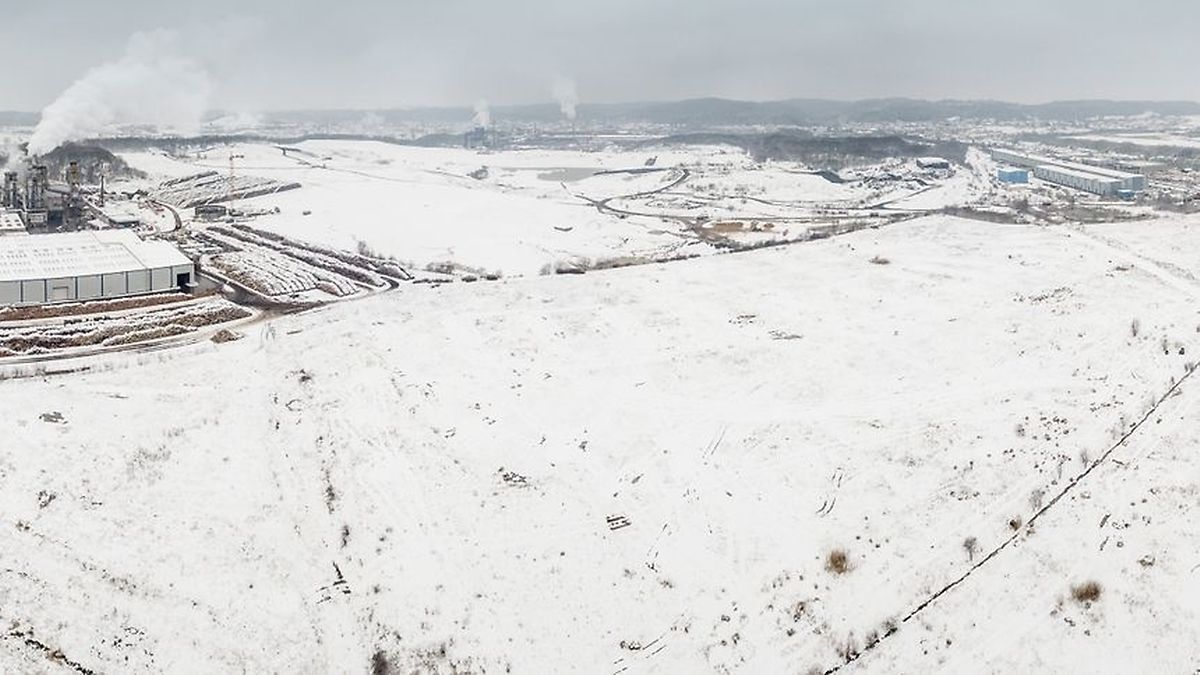 Gadderscheier: On the border between Differdingen and Sassenheim (Claude Piscitelli)
The plans of Knauf Insulation, a family-owned maker of insulation products, to set up a production unit in Luxembourg has caused a stir among the local communities of Sanem and Differdange.
The company wants to invest in its Western European operations and seeks to launch a plant in Luxembourg to produce rockwool, a fibre material.
The manufacturer aims to use highly modern equipment to run the local production plant and would replicate the company's existing base in Saint Egidien, Germany.
Knauf first announced plans to establish a presence in Luxembourg in August 2016, where its production line would create insulation materials for buildings.
At the time, Luxembourg authorities recommended the industrial area of Gadderscheier as a potential location.
The industrial area lies between Sanem and Differdange and is considered to be a site of national economic importance.
The local council of Sanem and Differdange organised a joint conference on Wednesday to oppose the construction of the rockwool plant in such close proximity to the two localities.
Luxembourg's Economy Ministry, responding to criticism about the impact of such a factory on the environment and the sustainability of operations in Luxembourg, released a statement on Friday.
It said Knauf had not yet received a licence to operate in the Grand Duchy, adding that it was the role of the administration unit responsible for the environment within the Ministry of Sustainable Development and Infrastructure to review the request.
As an insulating mineral, rockwool is subsidised in Luxembourg as part of the PRIMe House financial aid scheme supporting the construction of sustainable housing, as well as the sustainable and energy-efficient renovation of residential buildings.
Before the Economy Ministry can grant Knauf the right to operate in an area of national economity activity such as Gadderscheier, the manufacturer must also obtain a construction permit from the local administration.
According to Luxembourg Times sister publication the Luxemburger Wort, the mayor of Sanem, Georges Engel, argued on Wednesday that the production line of rockwool would not be used in building-insulation materials, nor would it be used to create sustainable buildings.
To produce the envisaged 110,000 tonnes of rockwool per year would require as much energy as that used by 25,000 inhabitants a year.
According to Engel, emissions of nitrogen oxide would amount to 80,000 kilograms per year.
"That's equivalent to 265,000 cars driving 10,000 kilometers," he said.
The communities of Sanem and Differdange also fear that around 40 wind turbines would be needed to meet the energy consumption needs of Knauf's future plant.
Initiatives to operate three wind turbnes in the area of Oberkorn are already facing resistance from some local residents.
The two local administrations said they had no intention of granting Knauf a construction permit in the area.