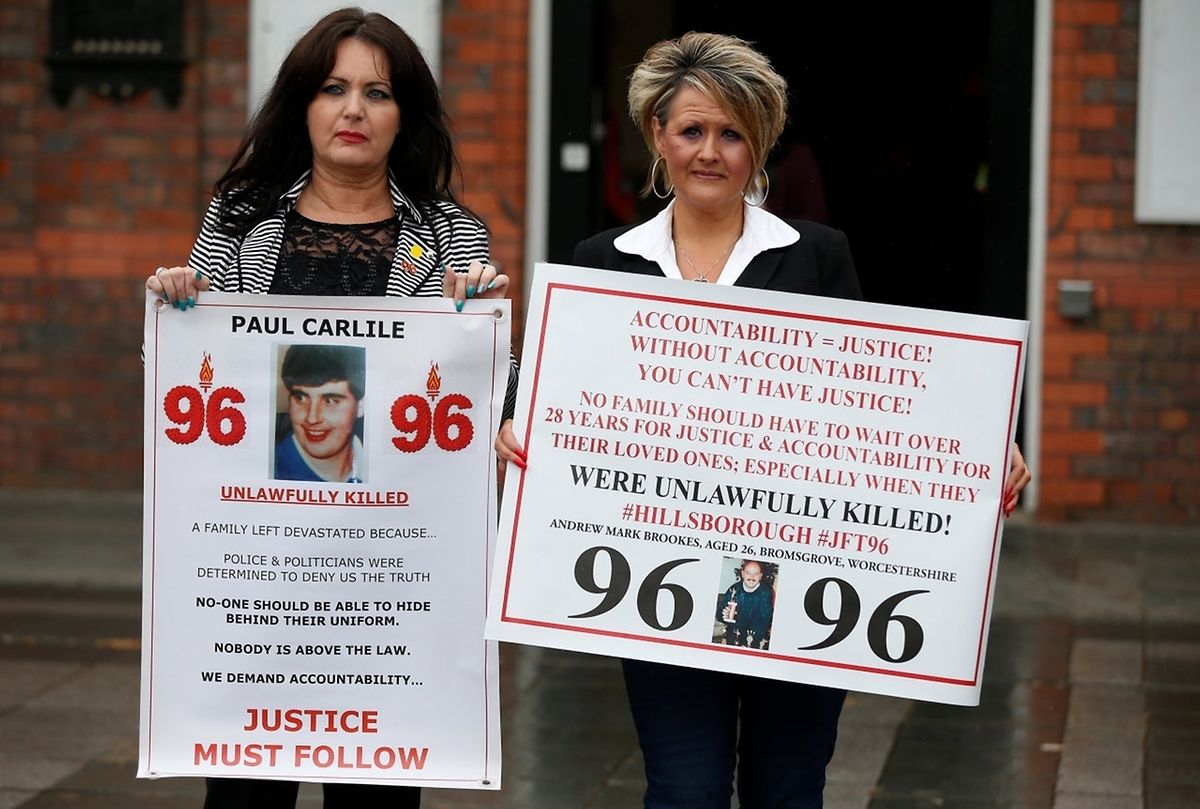 (AFP) Four former senior policemen were among six people charged on Wednesday over the 1989 Hillsborough stadium disaster in England which killed 96 Liverpool football supporters.
Prosecutors said there was "sufficient evidence to charge six individuals with criminal offences" including manslaughter by negligence, perverting the course of justice and misconduct in public office.
Barry Devonside, whose 18-year-old son Christopher died in the tragedy, was with other relatives when the charges were announced.
"Everybody applauded when it was announced that the most senior police officer on that particular day will have charges presented to him," he said.
The disaster left a deep scar on Liverpool and Britain as a whole, leading to a decades-long struggle by relatives of victims to hold those in authority to account.
"I'm really happy that we've finally got some charges after 28 years," Evelyn McDonnell Mills, who lost her brother Peter McDonnell, 21, said. "I'm just sad that my brother Gerard, who campaigned for years, died in the first year of the new inquests and never got to see justice."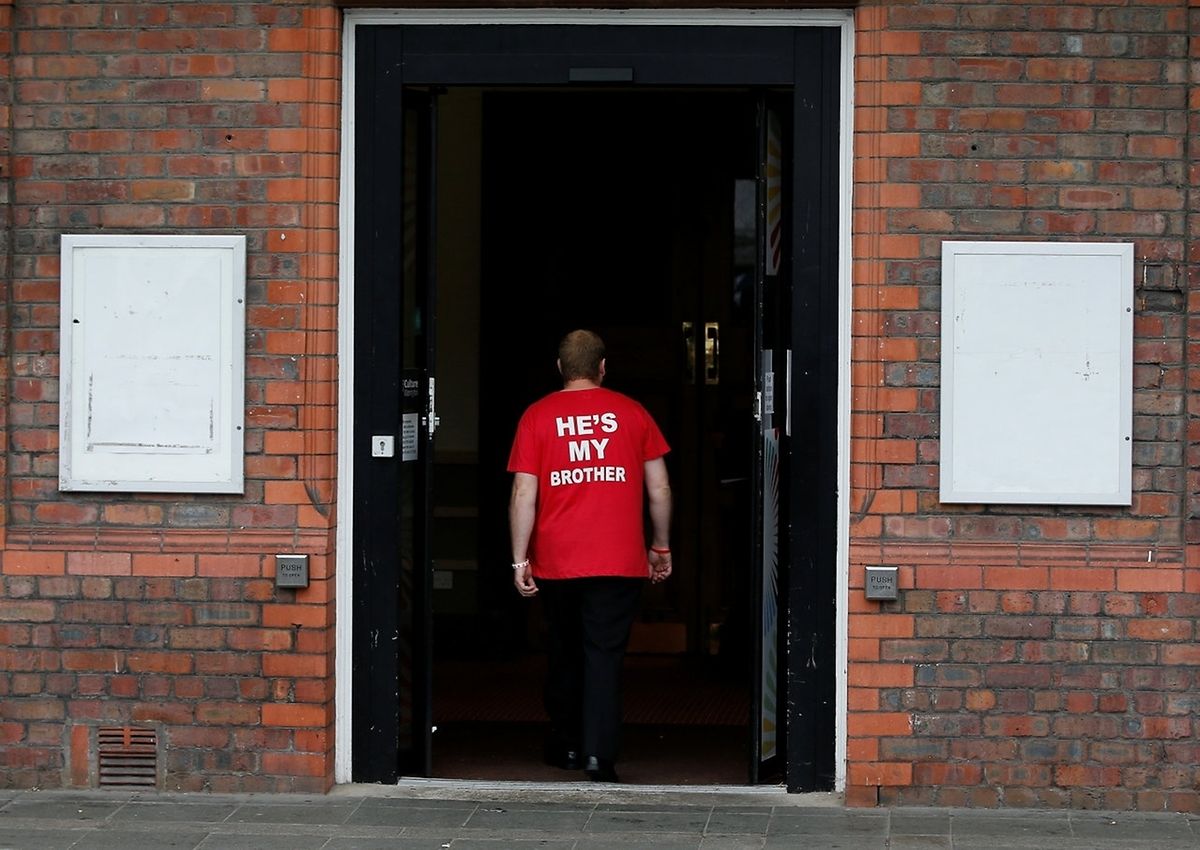 Former South Yorkshire Police officer David Duckenfield, who was the match commander on the day of the crush, faces charges of manslaughter by gross negligence.
Prosecutors said they "will allege that David Duckenfield's failures to discharge his personal responsibility were extraordinarily bad and contributed substantially to the deaths of each of those 96 people who so tragically and unnecessarily lost their lives."
They added that Duckenfield could not be charged with the manslaughter of Tony Bland -- the 96th casualty -- since he died almost four years later.
Former officer Norman Bettison was charged with four offences of misconduct in public office relating to "telling alleged lies about his involvement in the aftermath of Hillsborough and the culpability of fans."
Prime Minister Theresa May welcomed the decision to file charges but told parliament it would "be a day of mixed emotions" for the families.
"I think that is an important step forward," she said.
The disaster occurred on April 15, 1989 during an FA Cup semi-final between Liverpool and Nottingham Forest in Sheffield, northern England.
Fans were crushed against fences inside the ground as supporters poured in at kick-off.
Of those who died, 78 were aged 30 or younger and 38 were children or teenagers.
The youngest victim was 10-year-old Jon-Paul Gilhooley, cousin of former Liverpool and England captain Steven Gerrard.
Officers Donald Denton and Alan Foster, along with South Yorkshire Police solicitor Peter Metcalf, were charged with intending "to pervert the course of public justice" over allegedly attempting to cover-up the police's culpability in the crush.
Graham Mackrell, former secretary at the Sheffield Wednesday Football Club, whose Hillsborough ground hosted the match, faces three charges over alleged safety failings at the stadium.
Two investigations into the disaster resulted in files on 23 suspects for prosecutors to consider.
After the publication of a report by the Hillsborough Independent Panel in 2012, which concluded that police had sought to cover up their failings, two separate investigations were launched.
Operation Resolve looked at the lead-up to the tragedy and the day of the match.
More than 170 allegations of police misconduct were investigated.
Assistant Commissioner Robert Beckley, who led Operation Resolve, said it had submitted files containing over 35 million words for consideration.
The Crown Prosecution Service decided against charging six officers over their conduct in planning for the match because of a lack of clarity about their roles, and also three ambulance service employees over the emergency response.
The CPS was "critical of the overall (emergency) response but is unable to quantify the effect that any failings had on the victims," it said.
Sheffield Wednesday also escaped charges as "there are no longer any directors or other individuals who form the company and therefore no one who could represent it in the dock."
The defendants, except Duckenfield, will appear at Warrington Magistrates' Court in northwest England on August 8.