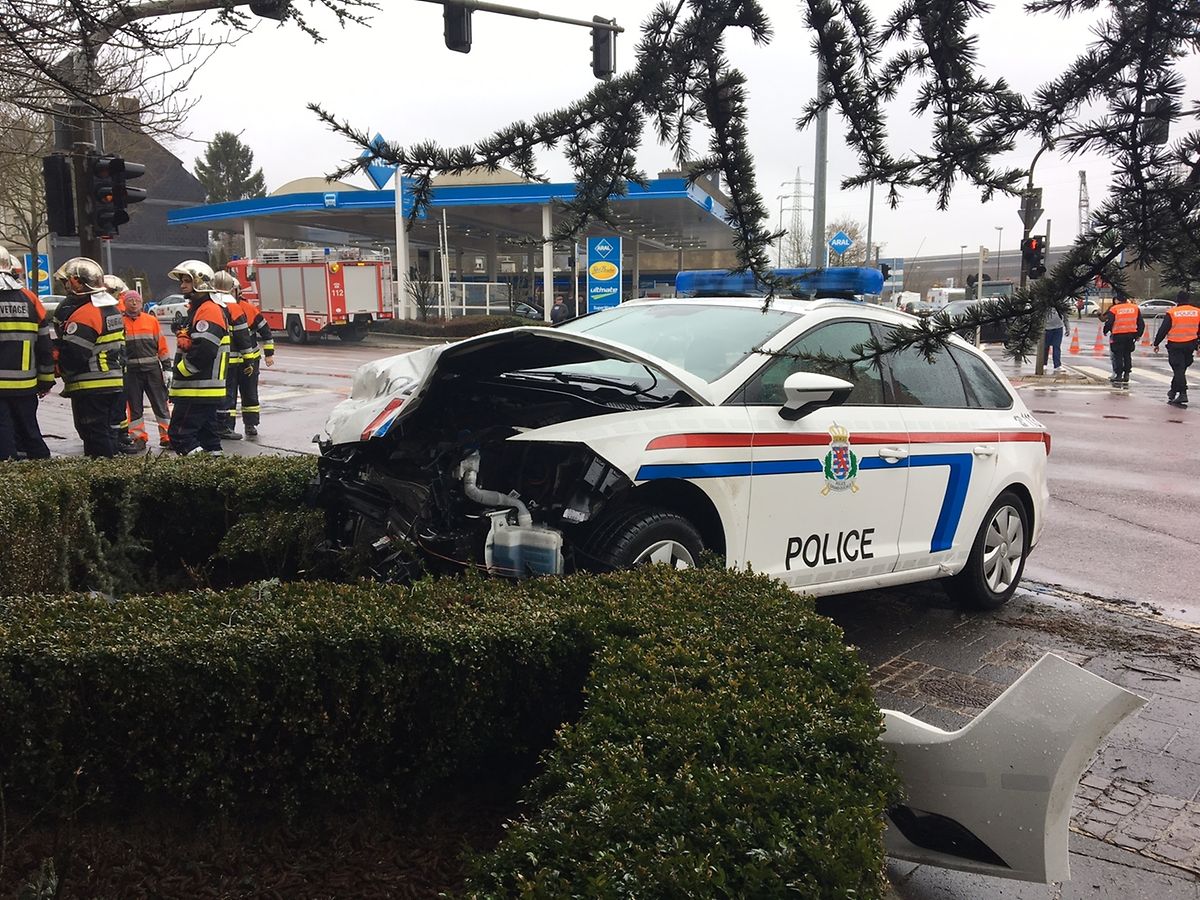 (sth) – A police car was involved in a car crash in southern Luxembourg on Monday morning, January 30.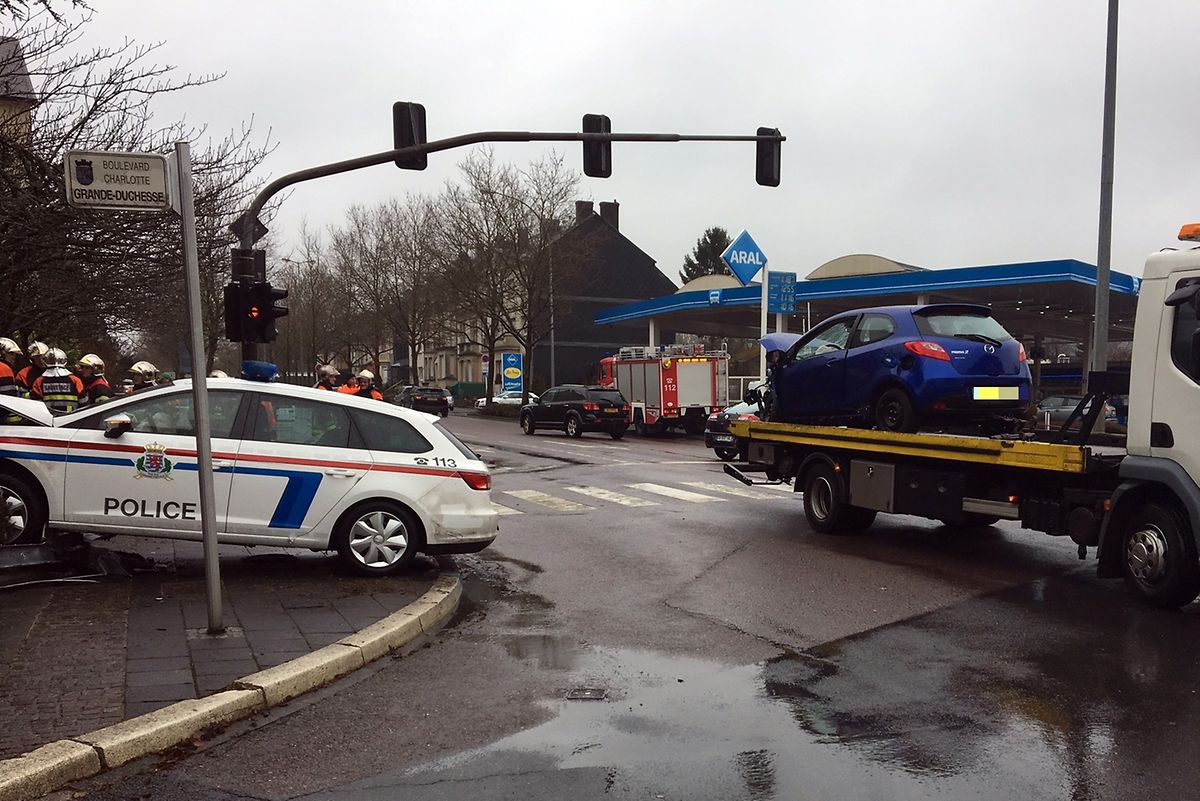 The police patrol was on its way to a car crash in Reckange when it passed a crossing with sirens and flashing lights in Esch/Alzette. At this crossing of "route de Luxembourg" and "boulevard Grand-Duchesse Charlotte", the police vehicle collided with another vehicle.
The police car overtook a delivery van shortly before the crash happened. Due to the impact of the crash, the police vehicle landed in hedges on the side of the street while the other car was flung against yet another car.
The driver of the third car was not hurt in the incident. Both police officers were brought to the hospital with minor injuries. The person of the car involved in the initial crash was under shock but was not physically hurt, according to initial reports.
Parts of the crossing were closed down until the area was cleared and the cars were towed away.