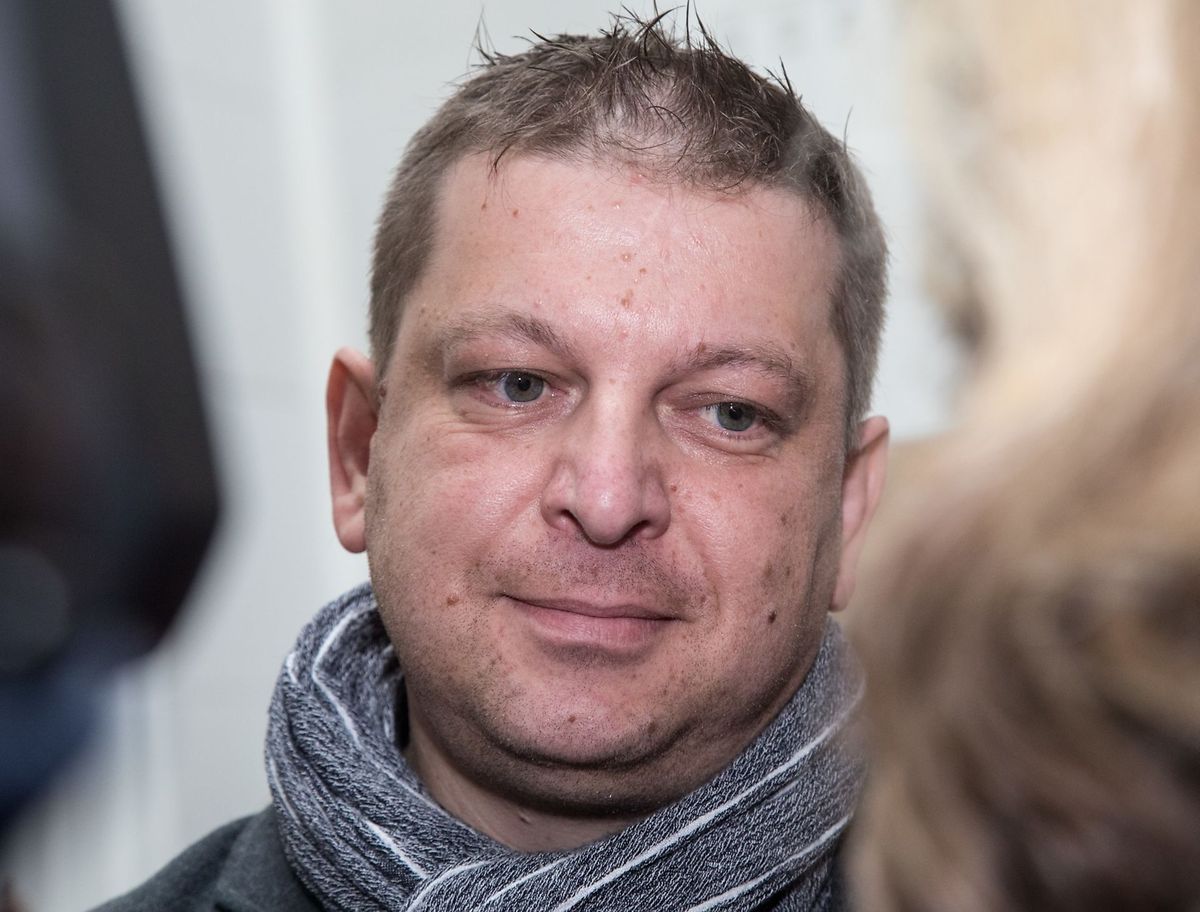 Raphaël Halet, former PwC employee (Guy Jallay)
The second LuxLeaks source, Raphaël Halet, has announced he is planning to file a complaint against his former employer, PwC Luxembourg, "three years to the day" after his home was searched at the beginning of his "legal journey".
The consultancy, based in Gasperich, had asked French authorities to seize computer equipment from Halet's home in France.
PwC Luxembourg suspected Halet of having released documents belonging to the firm after they were found among copies published by the ICIJ consortium of journalists on 5 November 2014 on the LuxLeaks database.
The search provided evidence of links to journalist Edouard Perrin, who started looking into the Luxembourg industry of tax optimisation in 2012.
In March, a Luxembourg court gave reduced sentences on appeal to Halet and his former PwC colleague Antoine Deltour after they were convicted of leaking thousands of documents that revealed tax breaks for multinational firms.
Deltour received a six-month suspended sentence with a €1,500 fine instead of the 12-month jail term given at the original trial in June 2016.
Halet was handed a €1,000 fine instead of a nine-month prison sentence.
Both were ordered to pay a symbolic sum of €1 each to PwC.
Following the appeal, Hallet and Deltour said they would contest the sentence handed down at the Court of Appeal.
Investigative reporter Edouard Perrin, who used the thousands of pages of documents to produce two reports for French public television in 2012 and 2013, had his acquittal at the earlier trial confirmed.
The parties were heard for the first time at Metz Regional Court on Tuesday.
The case will come before the court on January 9, according to Le Quotidien, which reports that Perrin intends to ensure this kind of procedure, which goes against the protection of sources, is no longer used "to flush out a journalist".
Translated from French by Heledd Pritchard