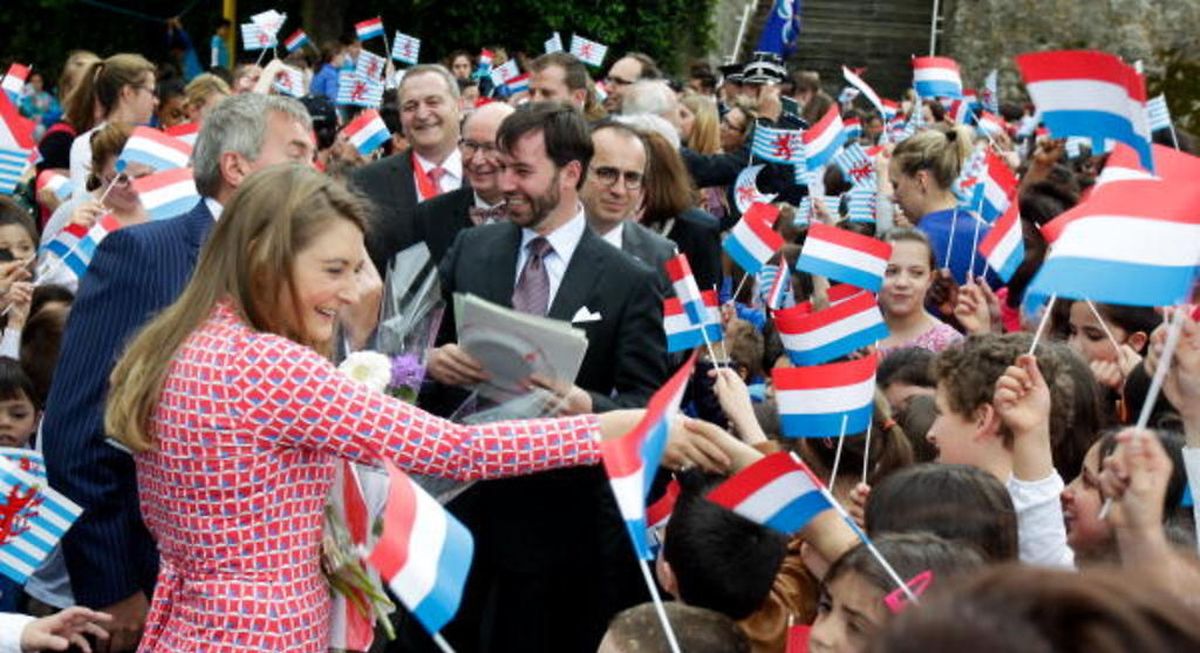 09.05.14 Besuch des Erbgrossherzog Prinz Guillaume und Stephanie in Differdange, Foto: Marc Wilwert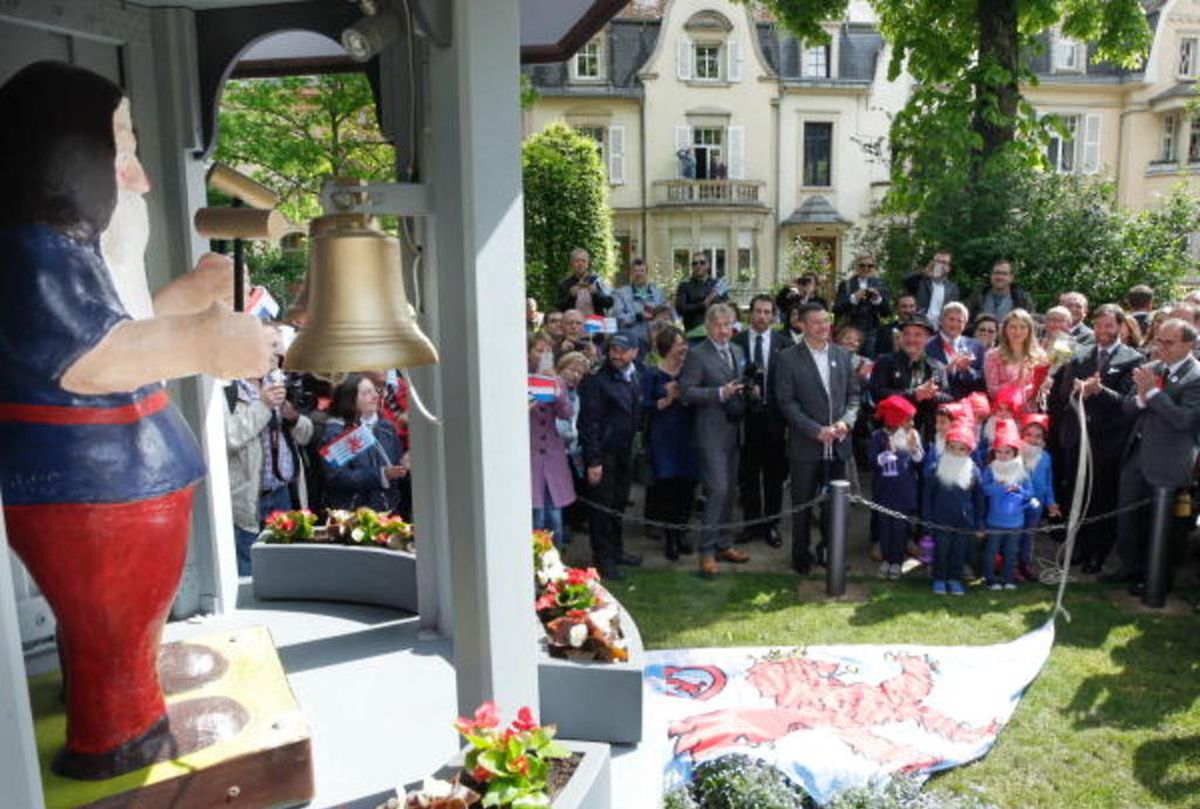 09.05.14 Besuch des Erbgrossherzog Prinz Guillaume und Stephanie in Differdange, Foto: Marc Wilwert
Luxembourg's Princess Stéphanie and Prince Guillaume were greeted by a crowd of dwarfs when they visited Differdange on Friday.
Scores of children donned white beards and red hats in tribute to the town's mascot, a statue of a dwarf installed in "Parc de Gerlache" in 1935.
During their visit, the Hereditary Grand Duke and Duchess were greeted by students from the Miami University campus (MUDEC) in Differdange, then by primary school children followed by members of a Seniors Club.
Don't miss out on the news – sign up to receive the