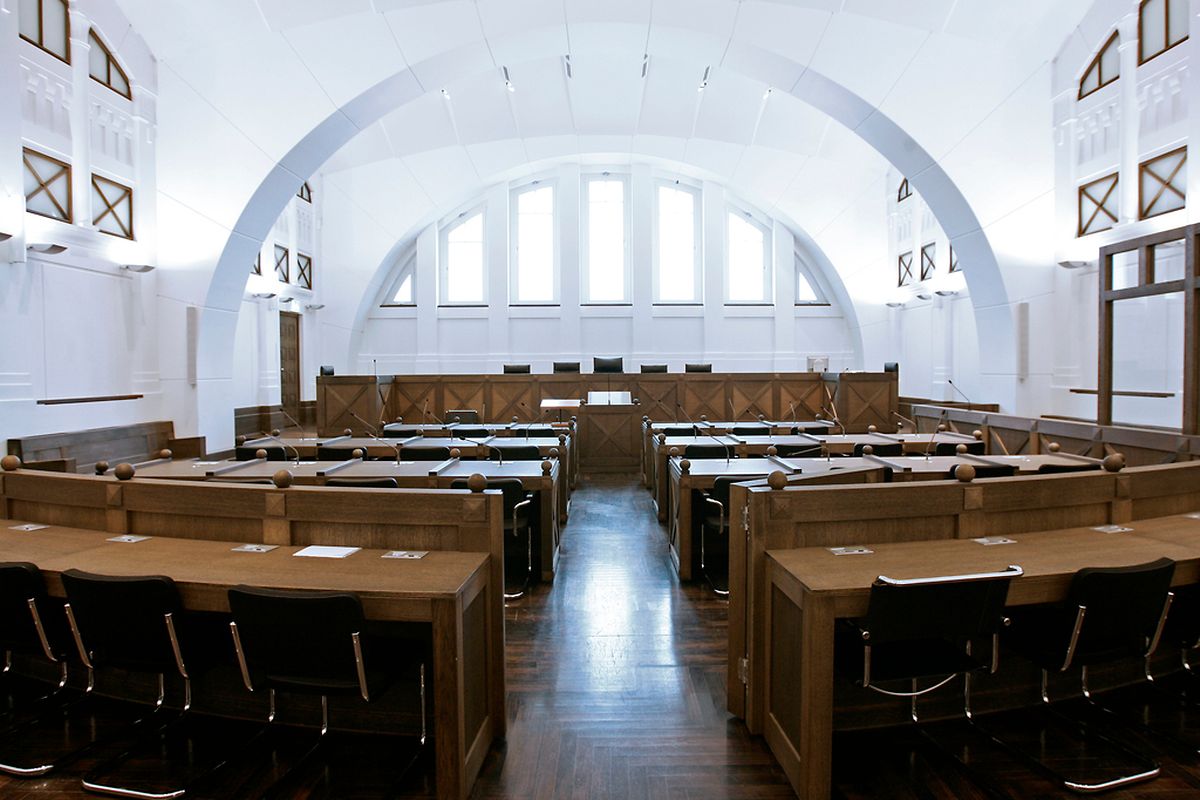 12.03.10 cite judiciaire gericht justice luxembourg, tribunal, illustration salle photo. Marc Wilwert
(ADW) A guilty verdict was pronounced in court for a car driver who mowed down and killed a a 77-year-old pedestrian back in March 2012.
The accident occurred when a van hit the pensioner in Fentange killing him more than two years ago. The accused was sentenced to three month imprisonment, three on probation with a fine of 1,500 and a two-year driving ban also on probation.
The wife and sons of the victim were awarded 40,000 euros in damages.
The judge came to the conclusion that both the driver and the victim himself were responsible for the dramatic incident.
Don't miss out on the news – sign up to receive the wort.lu newsletter in English delivered to your inbox six days a week.