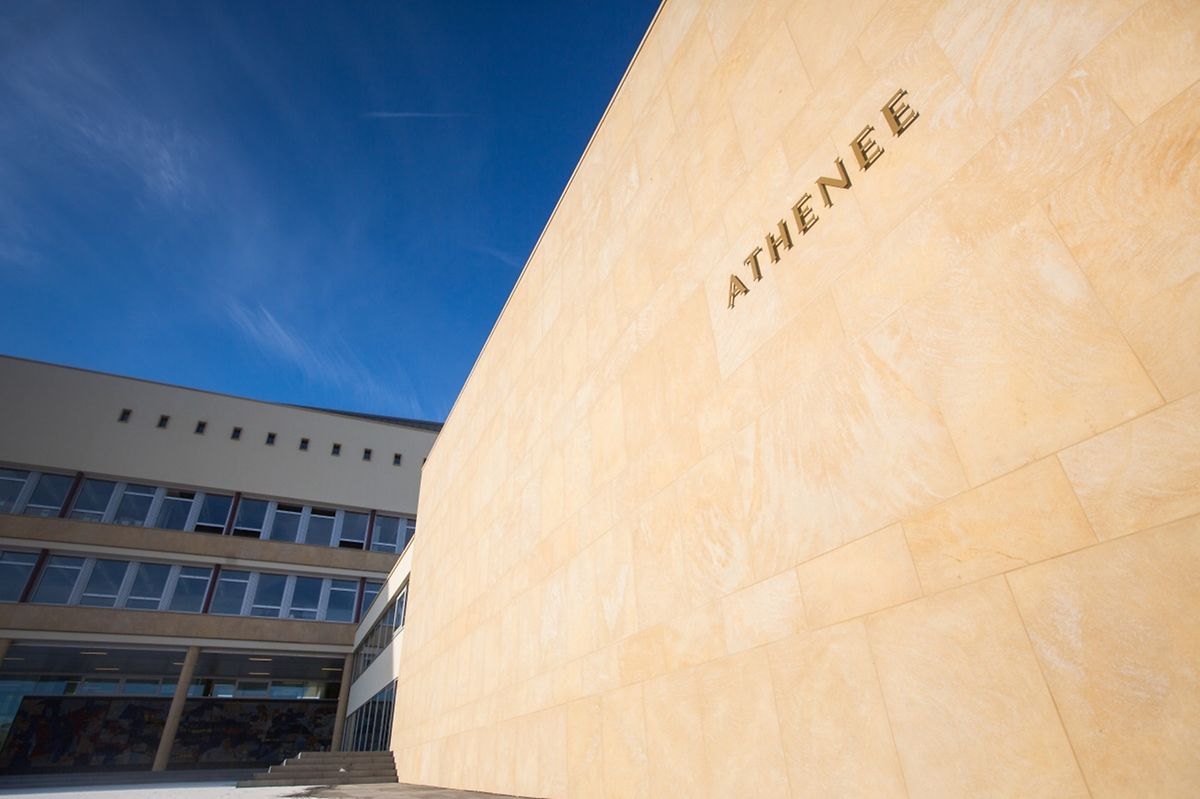 Athénée de Luxembourg offers the international baccalaureate in English Photo: Lex Kleren
More than 200,000 students worldwide, including pupils at four schools in Luxembourg, will miss the opportunity to take their final baccalaureate exams this summer due to lockdowns over the Covid-19 virus.
The International Baccaluareate (IB) organisation said on Monday it had decided to cancel the exams in May. Pupils will now receive their diploma based on previous work handed in or their predicted grades.
In Luxembourg, two schools follow the IB curriculum in English – the Athénée de Luxembourg and the International School of Luxembourg (ISL), both located in the capital. The Lycée Technique du Centre and the Ecole Waldorf offer the programme in French.
"It's very frustrating because pupils will not have the chance to prove what they are capable of," Joanne Goebbels, IB coordinator at the Athénée, said. "They have been working so hard for months, it's a long preparation. They will always be the year nobody had final exams."
The IB organisation informed the school on Sunday, but the information from IB leaves the school with many questions as to how the certificates will be awarded, Goebbels said. The organisation said pupils will be graded based on previously assessed work and "pupils' progress".
"I'm a bit at a loss over this, I'm not sure how they will do that," Goebbels said. "They will check how pupils have done over the years or base it on predicted grades.
"We based predicted grades on tests and mock exams but sometimes pupils aren't as prepared for mocks as they are in the finals. This has been the case in the past."
The Athénée has already sent in predicted grades, and Goebbels was concerned that other schools who had not done so might be tempted to make the numbers look better now that they knew the predicted grades played such an important part in the final result.
"I just hope schools will be honest and follow the rules," she said.
At the ISL, 107 pupils were due to take their IB exams.
"The end of school is a big moment, often commemorated with ceremonies, trips and farewell parties," a spokesman for the school said. "It is with a lot of regret that these events will have to be adjusted, postponed or even cancelled."
Exams were due to be held between 20 April and 22 May worldwide.
Last week, Luxembourg's education minister Claude Meisch said he will do everything possible to make sure baccalaureate exams in the local system take place.
---
Get the Luxembourg Times delivered to your inbox twice a day. Sign up for your free newsletters here.