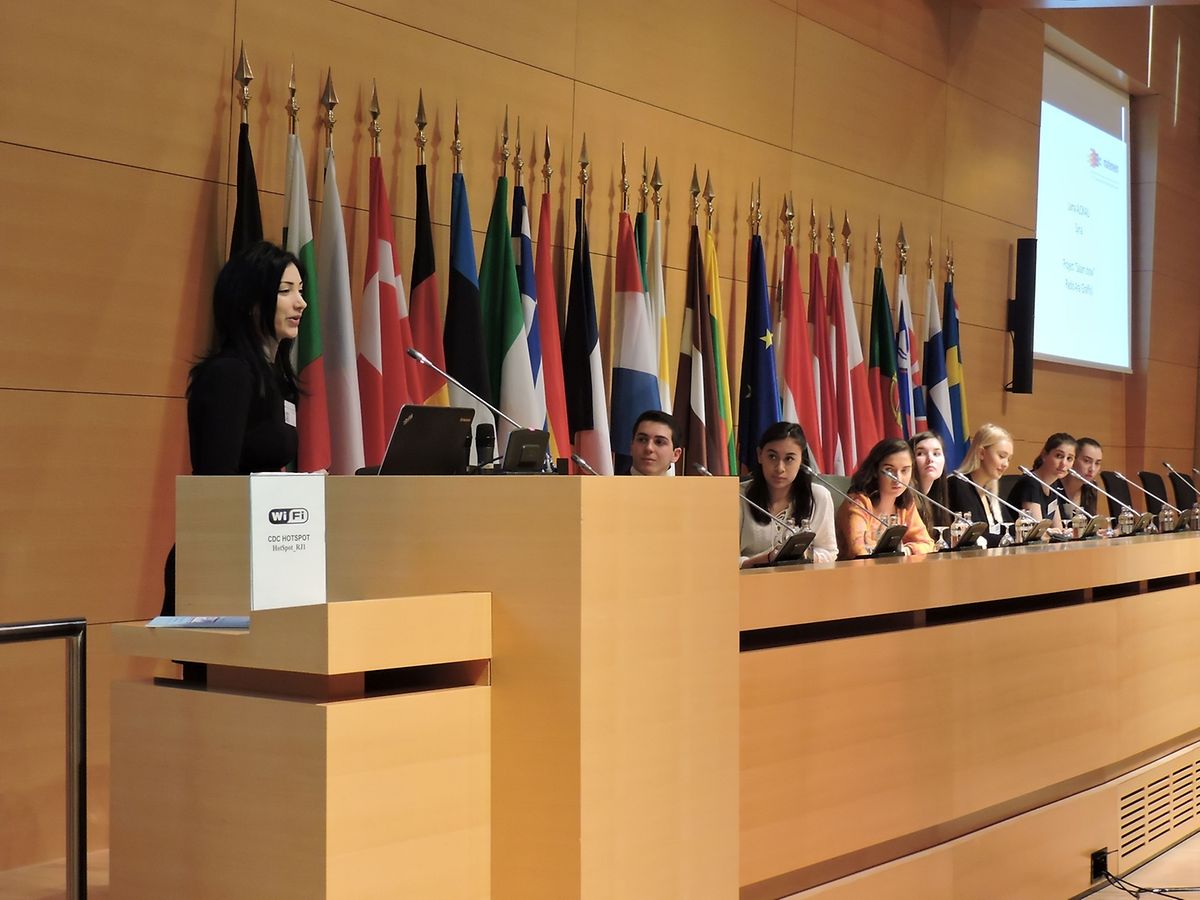 (HP) More than 250 pupils from 15 countries worldwide gathered in Luxembourg to discuss the subject of facilitating sustainable change through education and integration.
The Global Issue Network (GIN) conference, which was founded at the International School of Luxembourg more than 10 years ago, has today grown into a global movement with 100,000 members from five different continents.
This year's guest of honour was Martine Neyen, coordinator of the 'Mateneen' initiative - a project financed by the 'Oeuvre Nationale de Secours Grande Duchesse Charlotte', which facilitates the integration of refugees arriving in Luxembourg.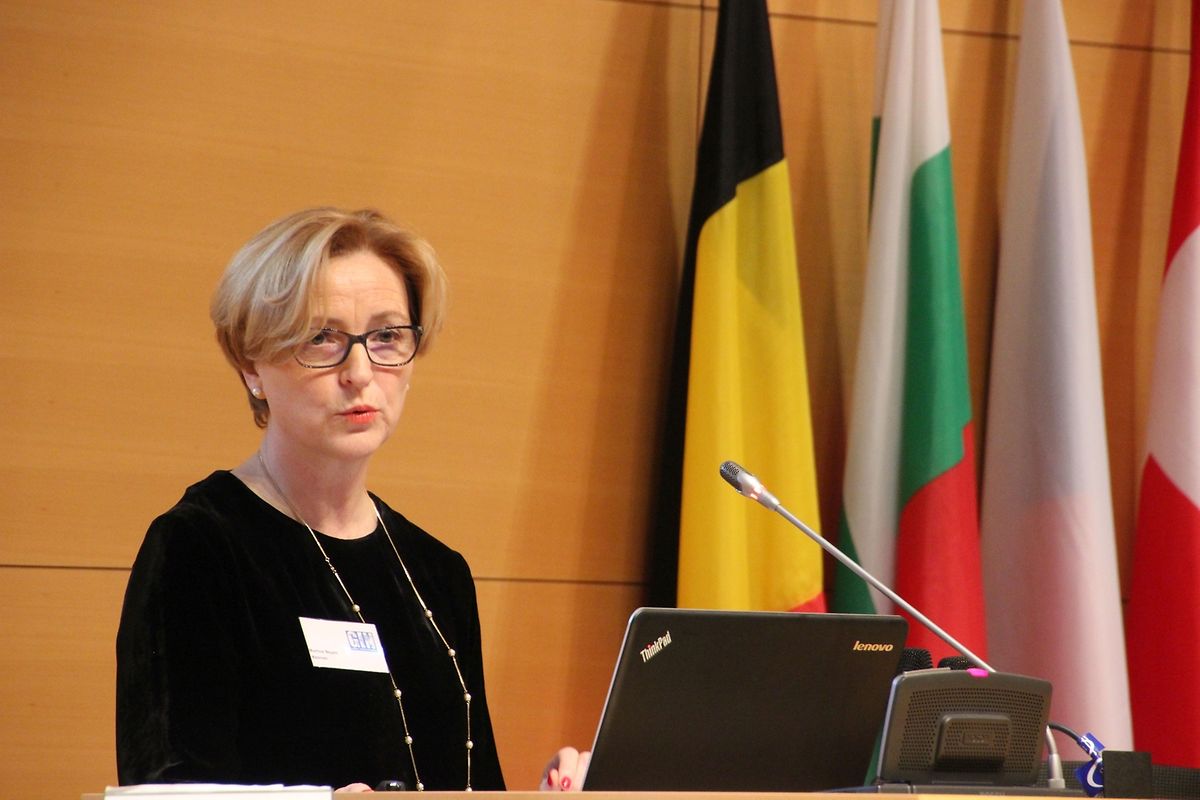 Two refugees who have been working on specific projects within 'Mateneen' also presented their projects at the conference.
Zina Menhal, orginially from Iraq, spoke about the Connections project, which aims to facilitate asylum seekers' and refugees' social integration and preparation into the job market.
The initiative includes activities and workshops to help understand rights and duties of citizens in Luxembourg, to prepare migrants for the job market, organise work experience and abilities screening.
Syrian national, Lama Alogli, presented the 'Salam a Fridden' project, which allows young Arabic speaking refugees to present a weekly radio programme to be broadcast in Arabic, French and English to deliver a weekly podcast of current events in Arabic.
The aim of the project is to provide spoken information which is important for Arabic speaking refugees who are either illiterate or who do not know the Latin alphabet.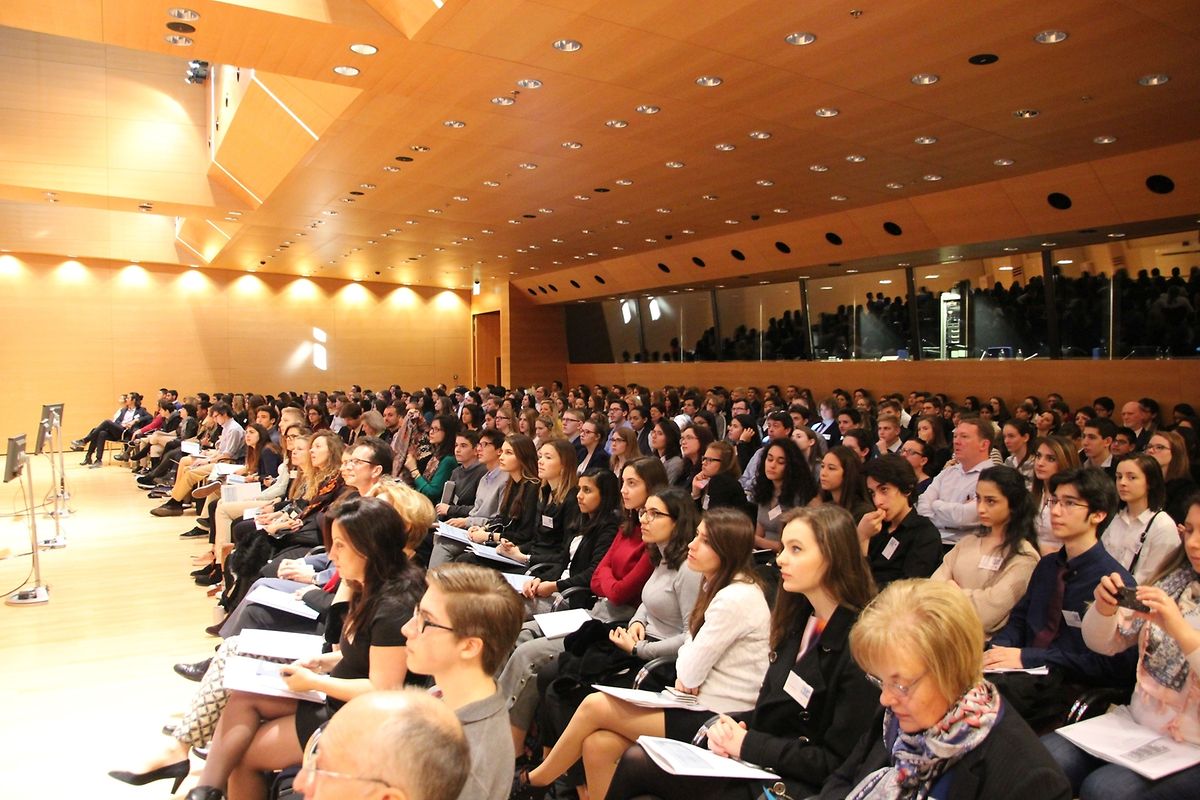 The youngest speaker this year was 10-year-old Sophia Jansen who initiated a Garden Concert for children in Kabul after watching Dutch TV programme called 'Floortje to the end of the world'.
One of the pupils at the conference said: "If you have a dream, then talk about it and let the world know how important it is. You don't need to be an adult, politician or other kind of VIP to change something."
More than 500 GIN projects have been implemented since its creation.