Put some "olé" in your day!
Put some "olé" in your day!
As an import business, Vicente et fils have Spanish specialties, such as different wines, ham, cheese, olive oil etc, sold to the private customers as well as businesses and restaurants...
For most of us the holidays are over, and have been for quite a while. After pre-packed plastic ham marketed as "Serrano" or even "Belotta" and Manchego cheese that has matured less than 6 months before being wrapped in plastic, I started to look for places that might have some Spanish products of quality.
And bingo! Although Luxembourg is an international country, and supermarkets most often have everything from India to England on their shelves, I personally never think the products are quite as good as the ones you by in the country of origin.
Virgino Vicente founded "Vicente & Fils" as a family enterprise in 1985. In the late eighties his son Jesus took over the company that today employs six people at the store in Garnich.
As an import business, Vicente et fils have Spanish specialties, such as different wines, ham, cheese, olive oil etc, sold to the private customers as well as businesses and restaurants.
In my search for a real Spanish "jamón", I talked to Valentin Sanchez, born and raised in Luxembourg, who has been working at Vicente et fils for about a year and a half.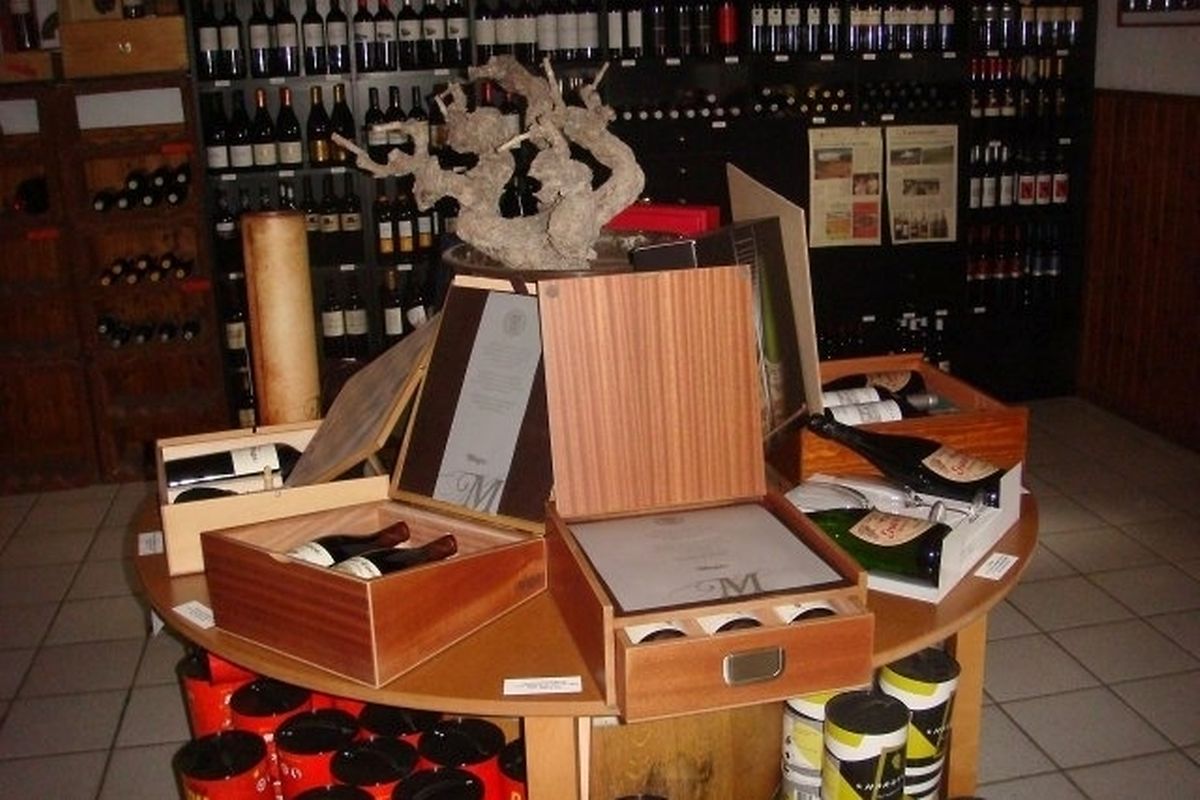 In Luxembourg it's possible to find a lot of Spanish products and wines in standard supermarkets, what is it Vicente et fils offers that consumers won't find elsewhere?
Vicente et fils work with selected producers and we place high focus on quality. Often, you'll find a large selection of standard Spanish wines in supermarkets. However, if you're looking for good wines, even the best, for example a Vega Sicilia Unico Gran Reserva from the Ribeiro del Duero region, you won't have any luck in these shops, whereas you'll be able to get it from us. On the other hand, you won't be able to find a standard Marqués de Cáceres in our store, it is readily available in most supermarkets throughout Luxembourg. So, we focus on bringing quality to the client along the lines of "less is more".
Apart from people like me, who are desperately looking for good ham in Luxembourg, what kind of customers frequent Vicente et fils and how many per day, seeing that you're located quite far away from the city centre?
Our client-base is very different. On a standard day I would say that between 5-10 private clients find their way to our store, but at the same time we have a lot of orders from business clients like restaurants cafés and some shops. Naturally, when we have "porte ouvertes" arrangement or special offers and tastings we'll see a lot more clients.
That being said, Vicente et fils focuses on its wine business, being one of the main importers in Luxembourg, and that is what most people come for. We try to make a selection including wines from the different regions like Rioja, Ribeiro del Duero, Valdepenas, La Mancha etc., to offer a choice of some of the best Spanish wines.
Coming back to the ham, I think most people think "tapas" when talking about Spanish food. If I were to plan a tapas evening, what should I include?
Well, as "El Bulli" chef Ferran Adrià would say, "the possibilities are endless". I think that "Pan con Tomate", grilled white bread with a tomato stew (including garlic and good olive oil) should be a foundation for such a meal. However, I personally don't have a favourite, it wouldn't be fair! All Tapas are good and different, so a perfect tapas-evening… it's very hard to say what one should include!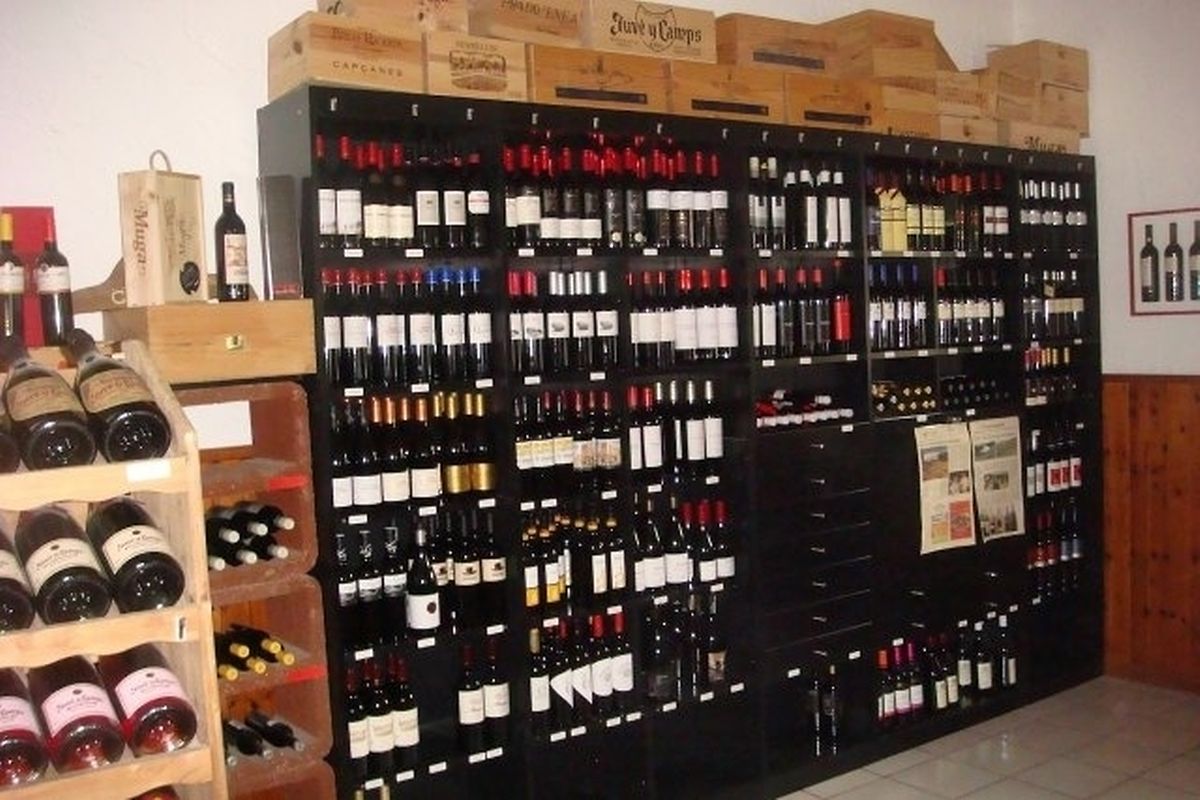 Returning to the subject of ham, I thought and asked Valentin what the difference between Serrano and Bellota ham were, and which really was the best Spanish ham.
"The Jamón serrano is a very standard ham that comes from the regular white pig. It means mountain ham and is similar to the Italian prosciutto crudo. The Jamón ibérico, or pata-negra, is a more exclusive ham and comes from the black-foot pig [or from a breed where at least 75% is black-foot]. These hams are labeled according to what the pigs are fed. Jamón ibérico Bellota comes from pigs that are fed with acorns, jamón ibérico de recebo comes from pastured pigs that are fed a mixture of acorns and grain and the standard jamón ibérico from pigs that are fed only grain. The bellota is cured for 36 months and the standard ibérico 24 months".
"The best Spanish ham is said to be Jambon Iberico Belotta Joselito, which, of course, you'll be able to find at Vicente et fils", Valentin grins as I thank him for his time.
The green Michelin Guide refers to the Joselito ham at the "belle of the bellotas", so it appears I'll finally be able to get a bite of Spain without getting the feeling of chewing plastic.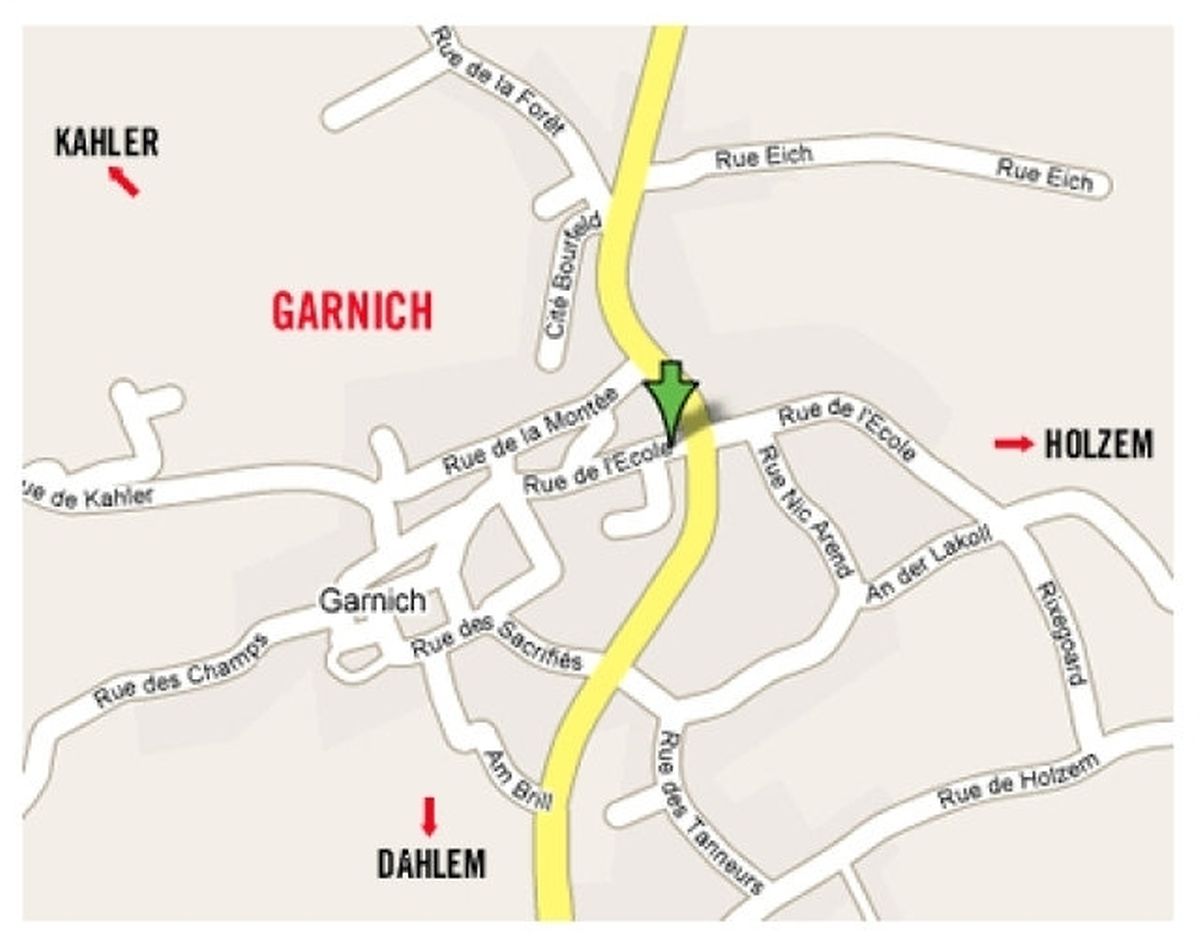 Address & contact details
Vicente & Fils
70, rue de l'Ecole
L- 8353 Garnich
Phone: + 352 26 43 06 50 / 51
Fax: + 352 26 43 06 52
Email: info@vinosvicente.lu
Opening Hours:
Monday to Friday : 8am – 12pm & 2pm – 6pm
Saturday : 9am – 12pm & 2pm – 5pm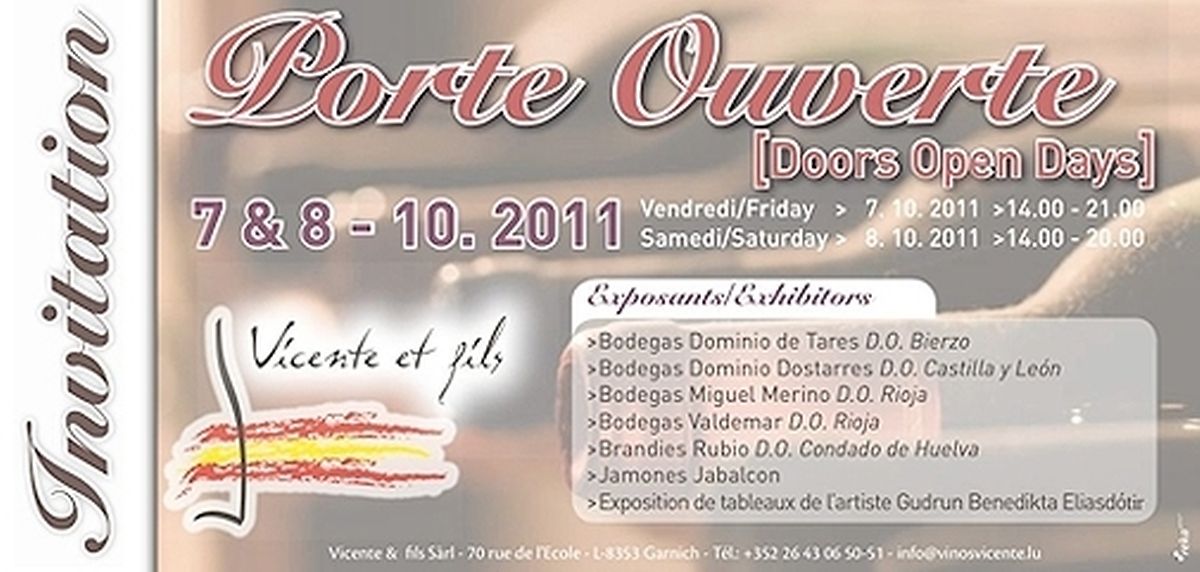 Article by: Line Eskildsen
This article is part of a "World shopping in Luxembourg" series. Check out these articles below: