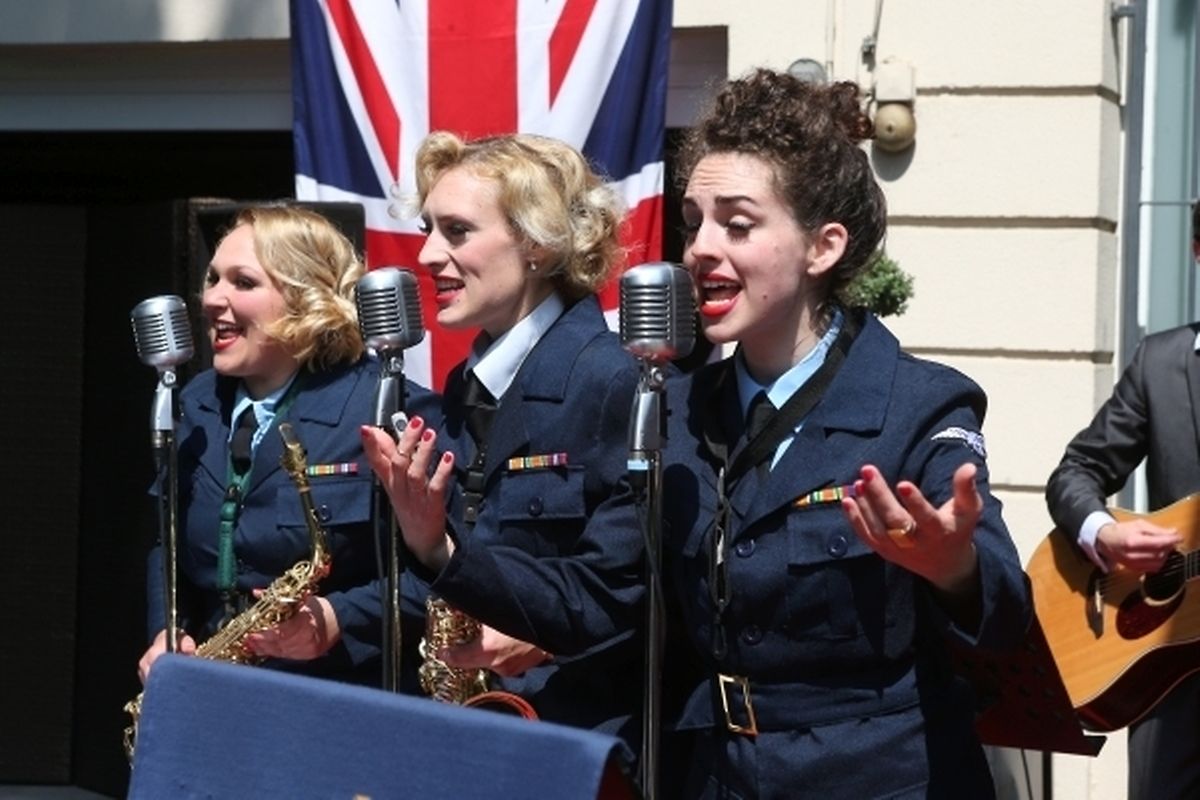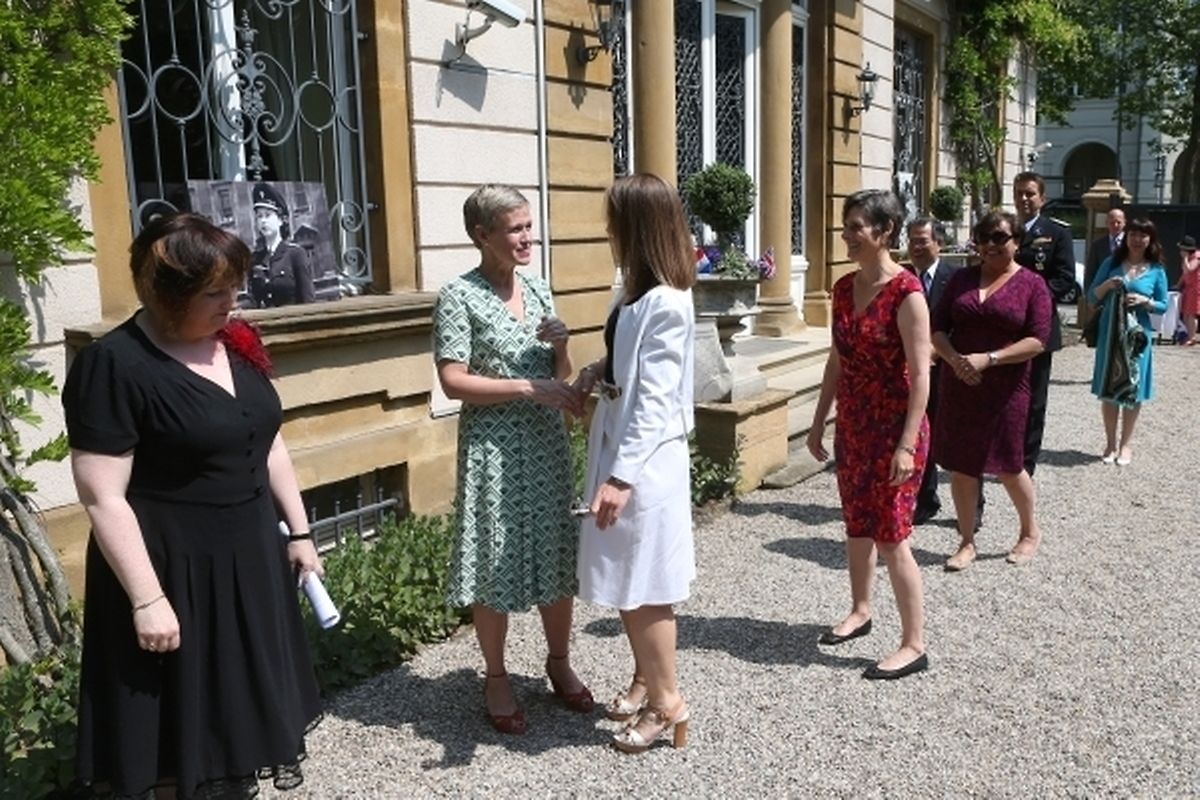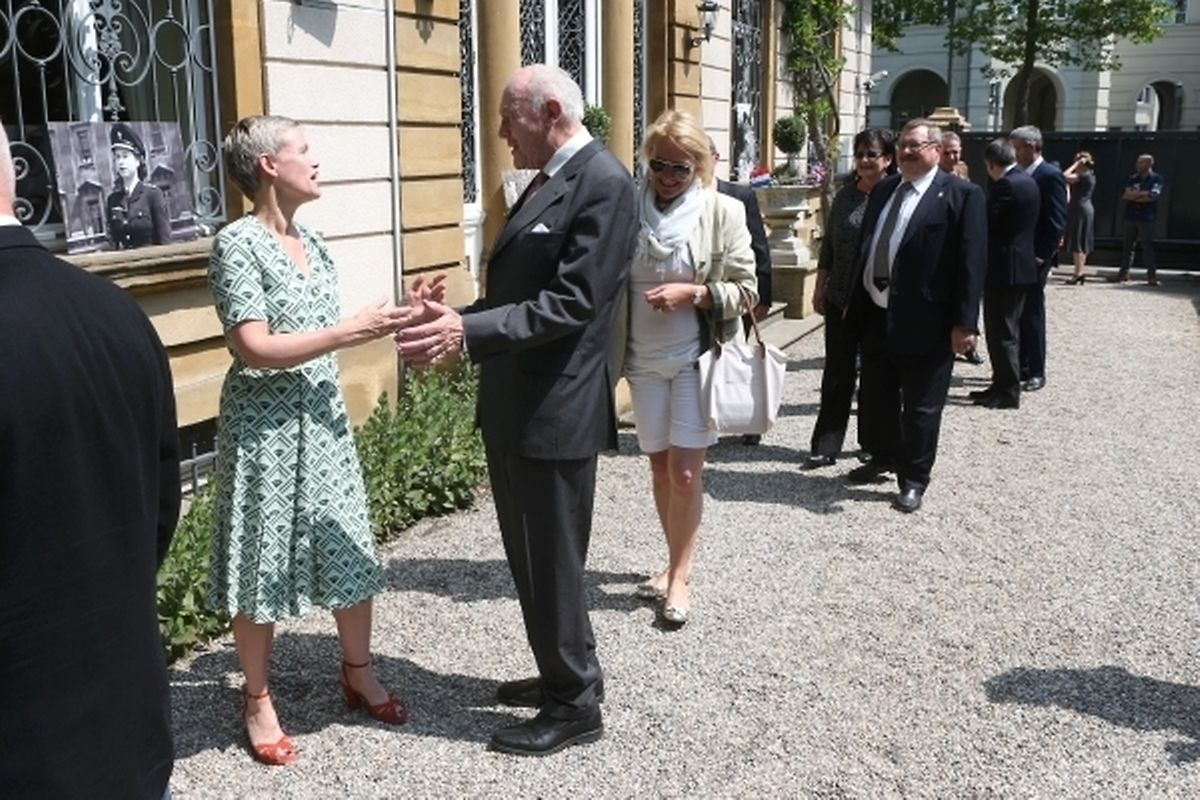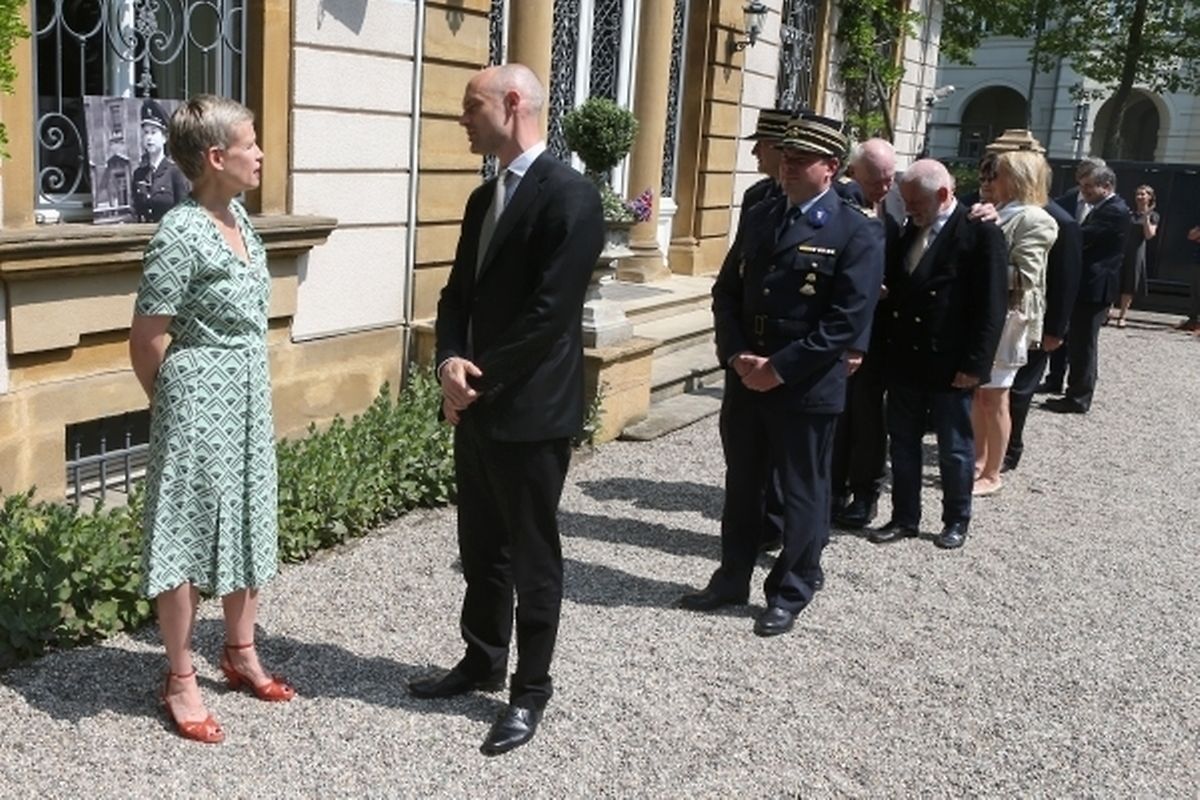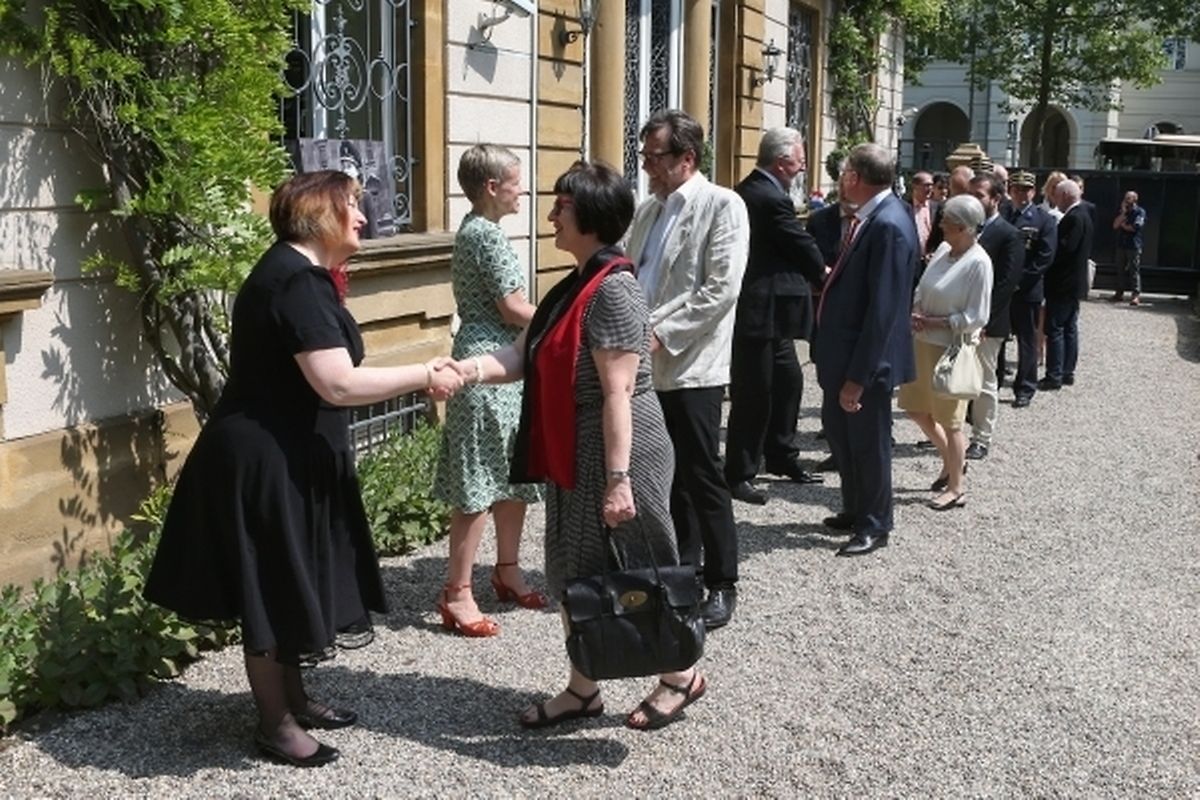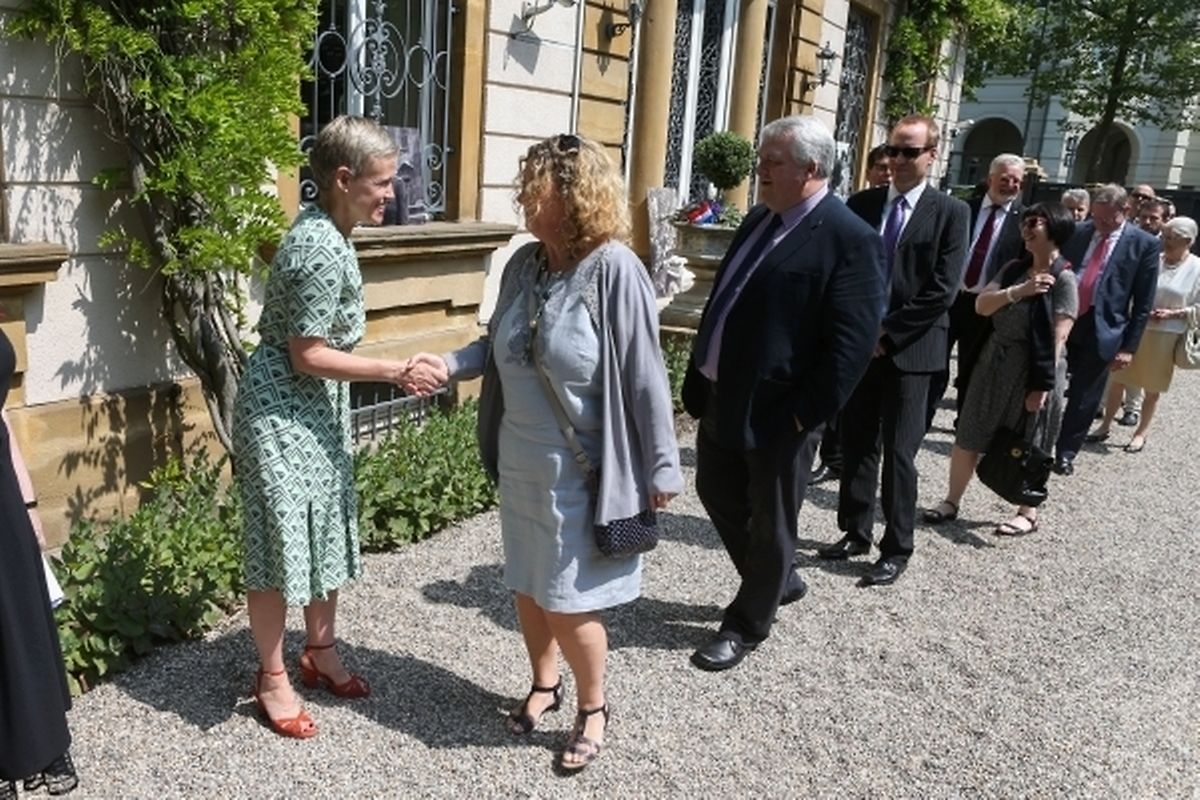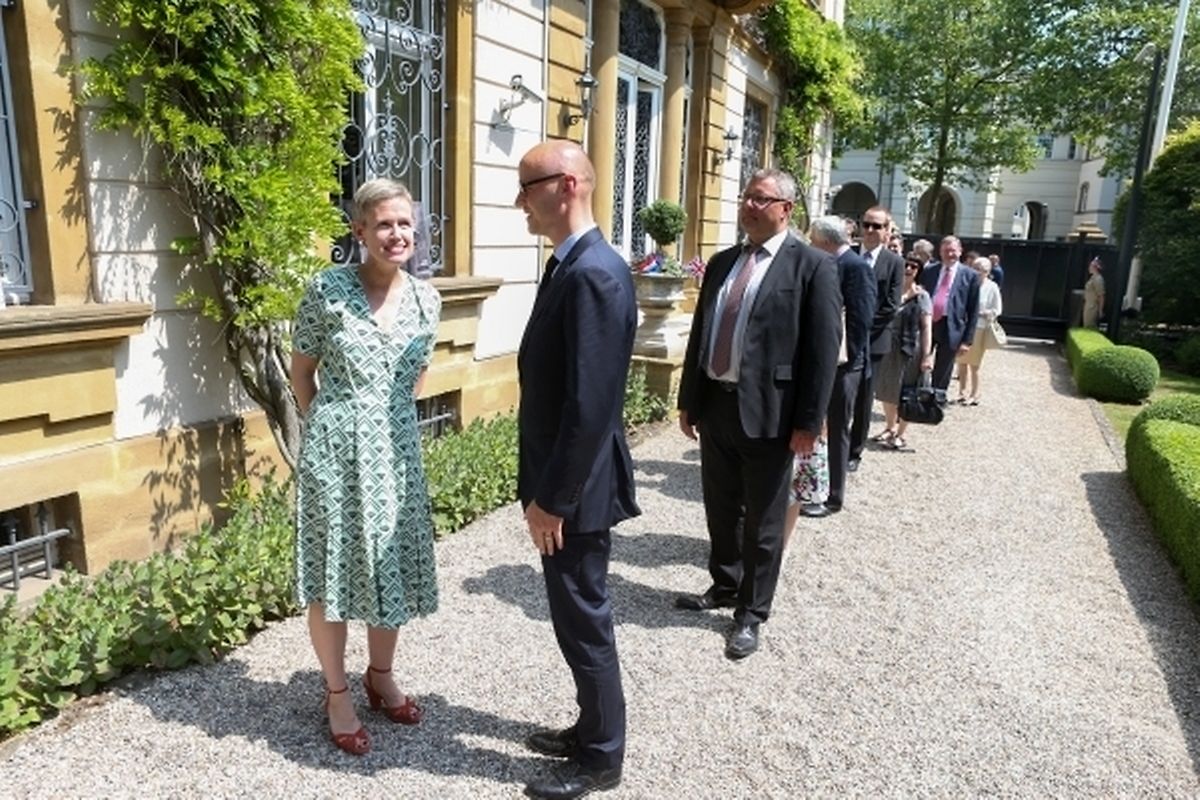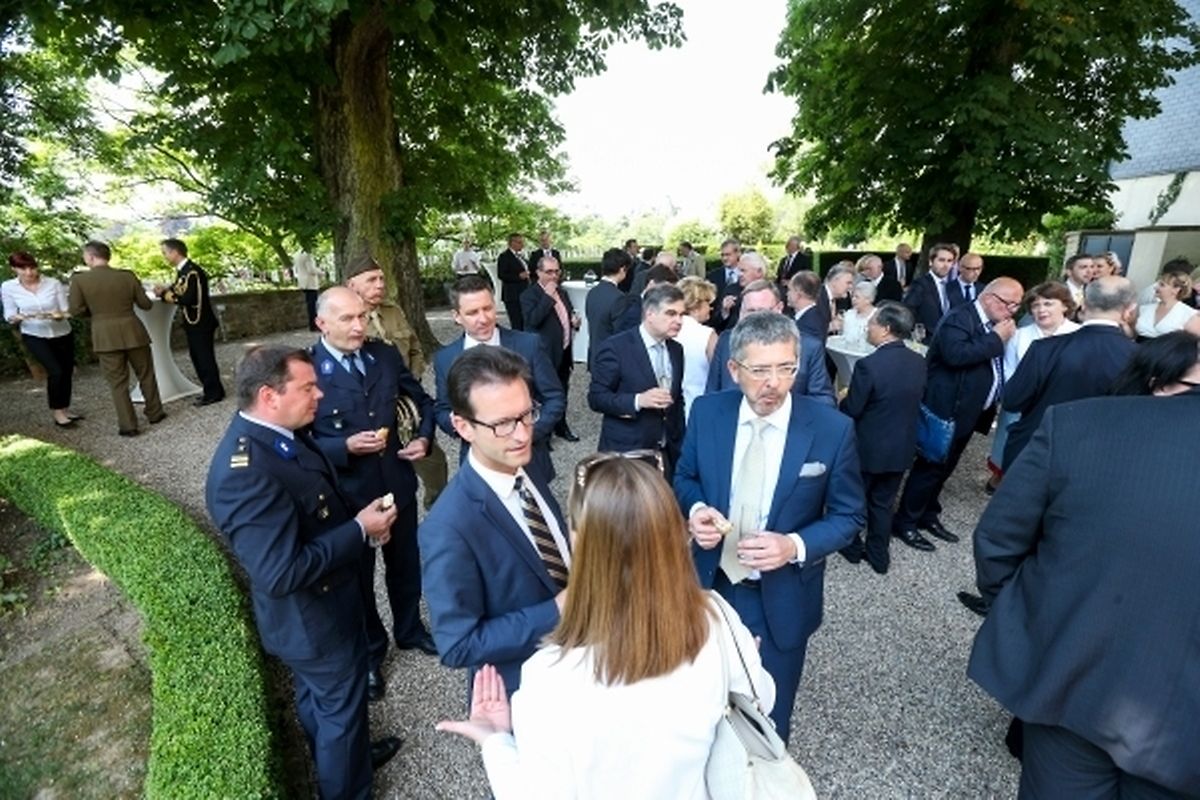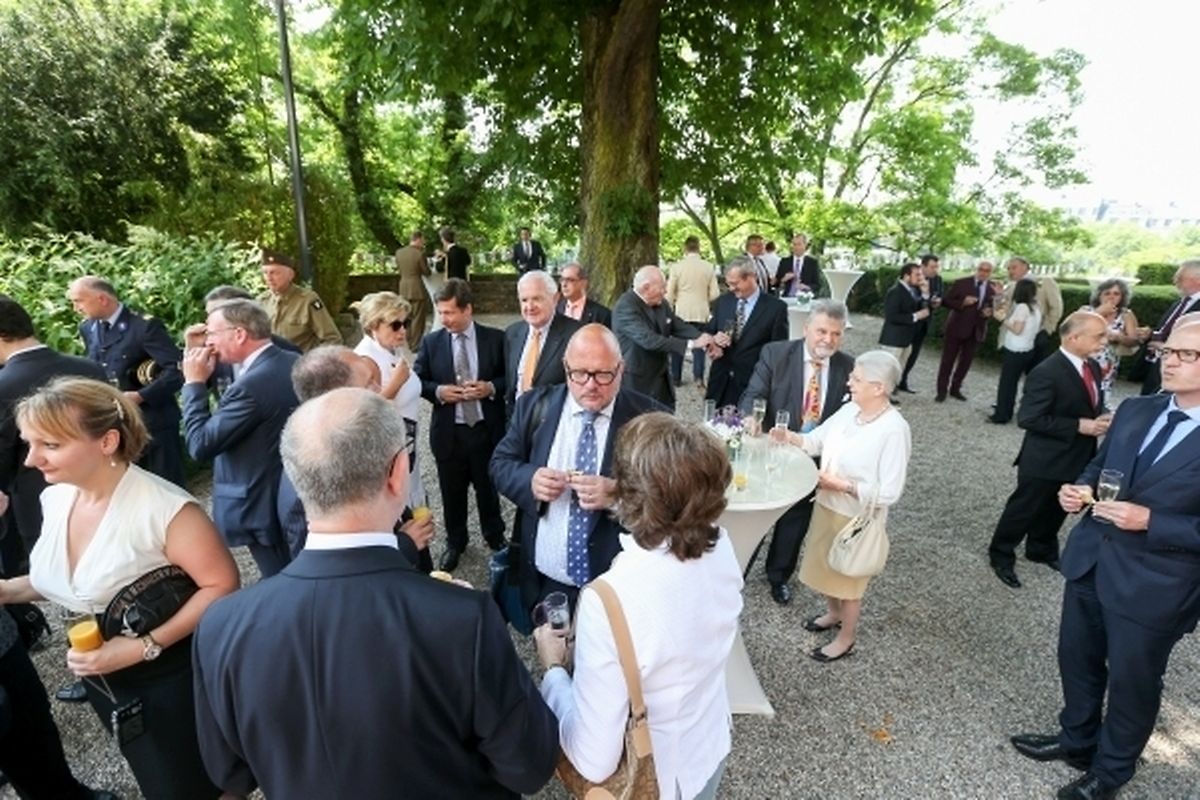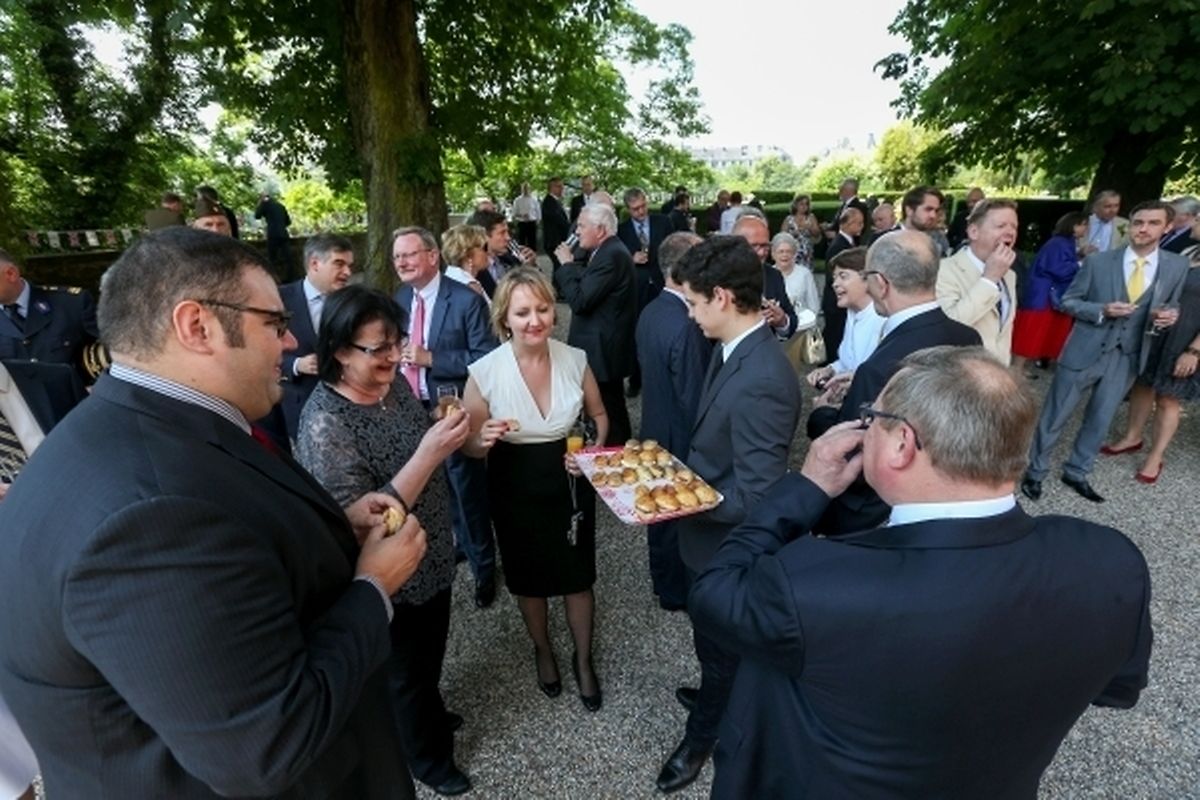 by Sarah Pitt
A reception was held in the beautiful gardens of the British Embassy Residence on Friday for the official birthday celebration of Her Majesty Queen Elizabeth II.
Victory in Europe Day was the theme this year, with some iconic photographs on display as well as nostalgic 1930s and '40s music from The Spitfire Sisters, who gave a fresh twist to the vintage sounds from that era. Fabulous, charming and talented, this three-part vocal harmony and supporting band performed many swinging classics creating an entertaining party atmosphere. Glorious sunshine and a flow of canapés and crémant complemented the celebration.
With the ongoing political discussions concerning Britain's status within the EU, alongside Luxembourg's imminent EU Council Presidency beginning in July, this year's occasion was especially significant.
British Ambassador to Luxembourg Alice Walpole aptly chose to comment on Britain's modern relationship with its European partners in her welcome speech to around 200 guests, including Luxembourg City Mayor Lydie Polfer, a number of MPs, representatives of the business sector, fellow diplomats and many other key figures who were present at this popular annual event.
"More than three million people celebrated in the streets of London in May - June 1945 to mark the end of the European part of WWII. It was an event of such importance across Europe that it seemed appropriate to take this opportunity to commemorate its 70th anniversary," explained British Ambassador to Luxembourg Alice Walpole.
The Ambassador reiterated Britain's long-standing commitment to a peaceful and prosperous European continent and reassured those present that this commitment has not diminished. "I know that Britain will be a committed player in the modernising and reshaping of our European Union.
"I look forward to working with you towards our shared objectives for Luxembourg's own European Presidency, which I expect to be a resounding success. In the meantime, for my own part, I can assure you, I will adopt a Walpole-like (as referred to in the Financial Times) determination to maintain British engagement in Europe.
"My friends, I ask you to raise a glass with me, in a toast to Her Majesty the Queen on her birthday," Ambassador Walpole concluded.
The Queen's actual birthday falls on April 21, and this year she turned 89. She celebrated her Diamond Jubilee in 2012, marking 60 years of reign.
Queen Elizabeth II became the longest-lived British monarch in 2007. She is set to reign beyond September 15, 2015, in which case she will surpass her great-great-grandmother, Queen Victoria, as the longest-reigning British monarch.