Quest for the best City playground
Quest for the best City playground
Warm weather and sunshine call for a great time playing outside for kids. Thankfully, Luxembourg city has plenty of spots that make this possible. Here mum and writer Rute Vendeirinho reviews the best parks and playgrounds.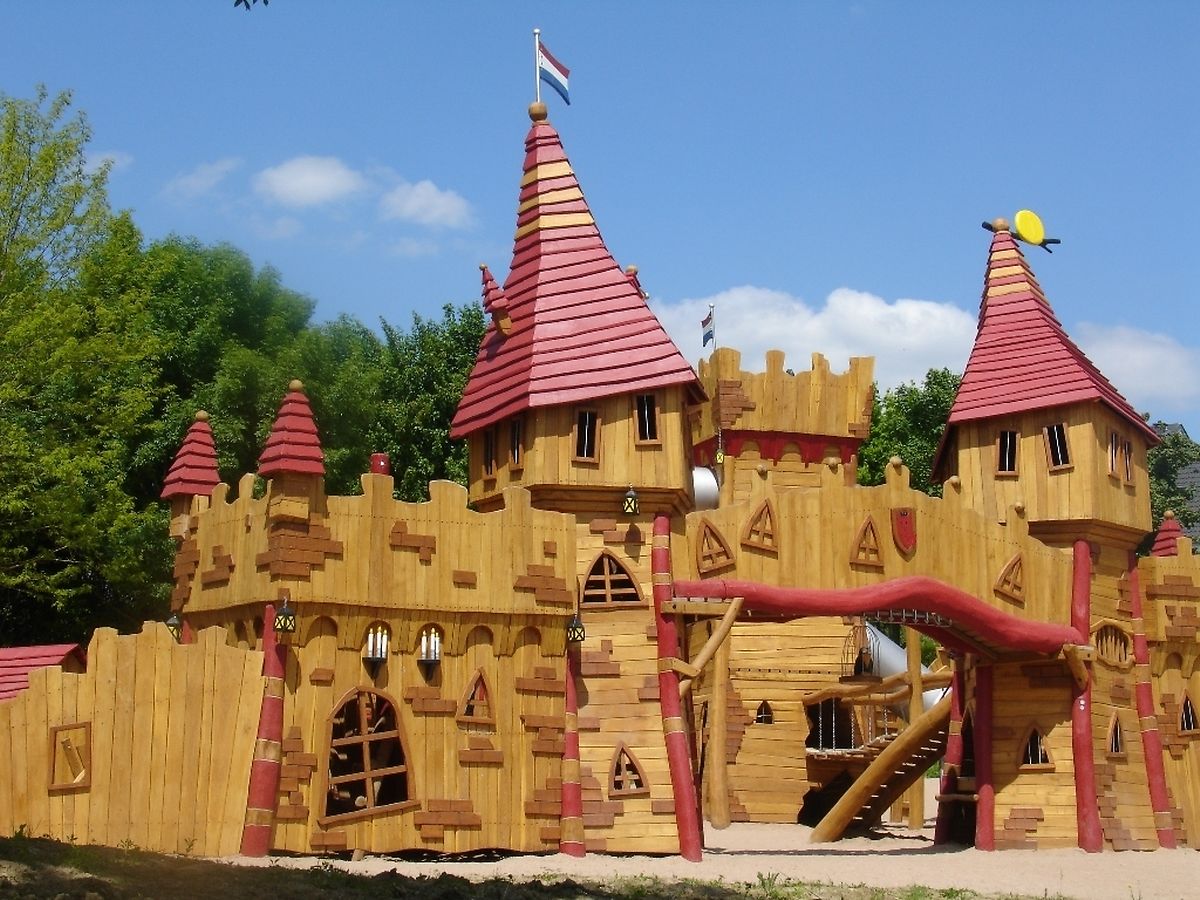 By Rute Vendeirinho
Warm weather and sunshine call for a great time playing outside for kids. Thankfully, Luxembourg city has plenty of spots that make this possible.
The main parks in the city are Parc Municipal, Parc Merl and Parc Bambesch, all of them very big with great play areas for all ages. The only drawback is the fact that they are often crowded, especially on sunny days and during the afternoon. So, choose your timing carefully.
Parc Municipal, Luxembourg-ville
Parc Municipal, also known as the "Pirate Ship Playground", for the large-scale pirate ship in the middle of the playground, is a must-visit for parents. It has also a large sand box area for the little ones to play in and several water games. Toddlers always go crazy for it, especially during the warmer seasons.
This park is also very good for picnics as it has lots of trees and good shady spots. With public toilets and a coffee shop, you can find all the facilities you may need.
It is also very easy to reach as for its proximity to Hamilius (main bus stop) and Monterey car park.
Parc Merl in, Merl/Belair
Being one of my favourite parks in the city, Parc Merl has a big diversity of play areas, from activities for the very little ones, with a sand box and a play area in soft floor, to the soccer field, table tennis tables, basket hoops with different heights and a duck pond.
At the pond-side cafeteria, you can buy snacks or ice-creams. You will also find the public toilets right next to the cafeteria.
During the summer season, there are also some free activities, like gymnastic, yoga or dancing in the park.
The park is about 1 kilometre away from Hamilius. To reach the park by bus, use line 6 or line 7. If you are driving, you can easily park your car in the surrounding residential roads of Boulevard Pierre Dupong.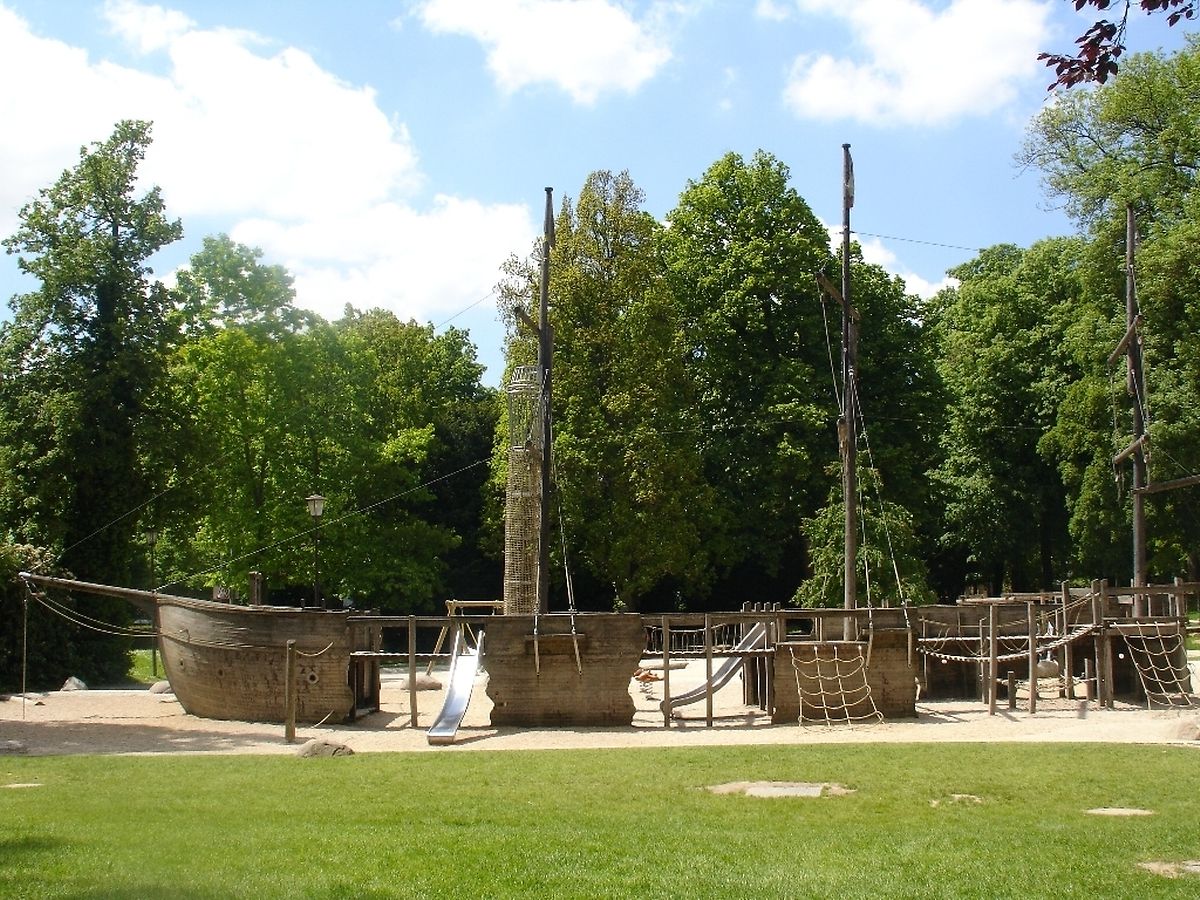 Parc Bambesch, Rollingergrund
Just a stone's throw from the centre, parents can find Bambesch park. It is literally a forest in the city park as it is near the City centre but, at the same time, in the middle of the forest! Besides the playground, families can also stroll through the woods, plus it is a great spot for a scavenger hunt!
The main attraction of this park is the huge open area where children can run freely. Most of the play activities are made of wood and there is no grass or covered areas. During the warmer days, there is little shade, so come prepared with sun hats and sun cream.
There is no cafeteria or public toilets on-site, but these facilities are available at Tennis club Spora, at the corner of the park entrance.
To reach the park you can take bus 275. If travelling by car from the City centre, head to rue de Rollingergrund. Once you reach the Villeroy & Bosch outlet shop, take the next road on your left. After about one kilometre you will reach a parking area. Take the small road on your right and you'll reach your destination!
Far from the crowds
If you are looking for less crowded playgrounds or just something different, check out the following:
Parc Schéiwisschen, Merl
This park is known as the "Castle Park". The park was totally renovated and it seems like a real fairytale castle, full of details like a dungeon, knights defending the castle and little farm animals around the village. The only negative aspects I would point out is that there is no public toilet or cafeteria. The park is in rue Charlemagne, between Route de Longwy and Cimitiére de Merl. By bus, you can take lines 6 or 7 and stop at Merl, Orval. From there, it's just a few steps to the playground.
Parc Leopold Goebel, Belair
I was quite surprised when a friend of mine told me about the "Helicopter Park" in Belair. It is so cute and amazingly uncrowded as it is in the middle of Belair district, far from the main roads. With a wooden helicopter, a sand box, a wooden house, swings and a little soccer field, it makes the day for the little ones. The park doesn't have much shade, but there is enough space to lay down your picnic blanket on the grass. Also, there is no public toilet or coffee shop nearby. It is in Allée Léopold Goebel and it's very easy to park in the street. By bus, you should take line 8.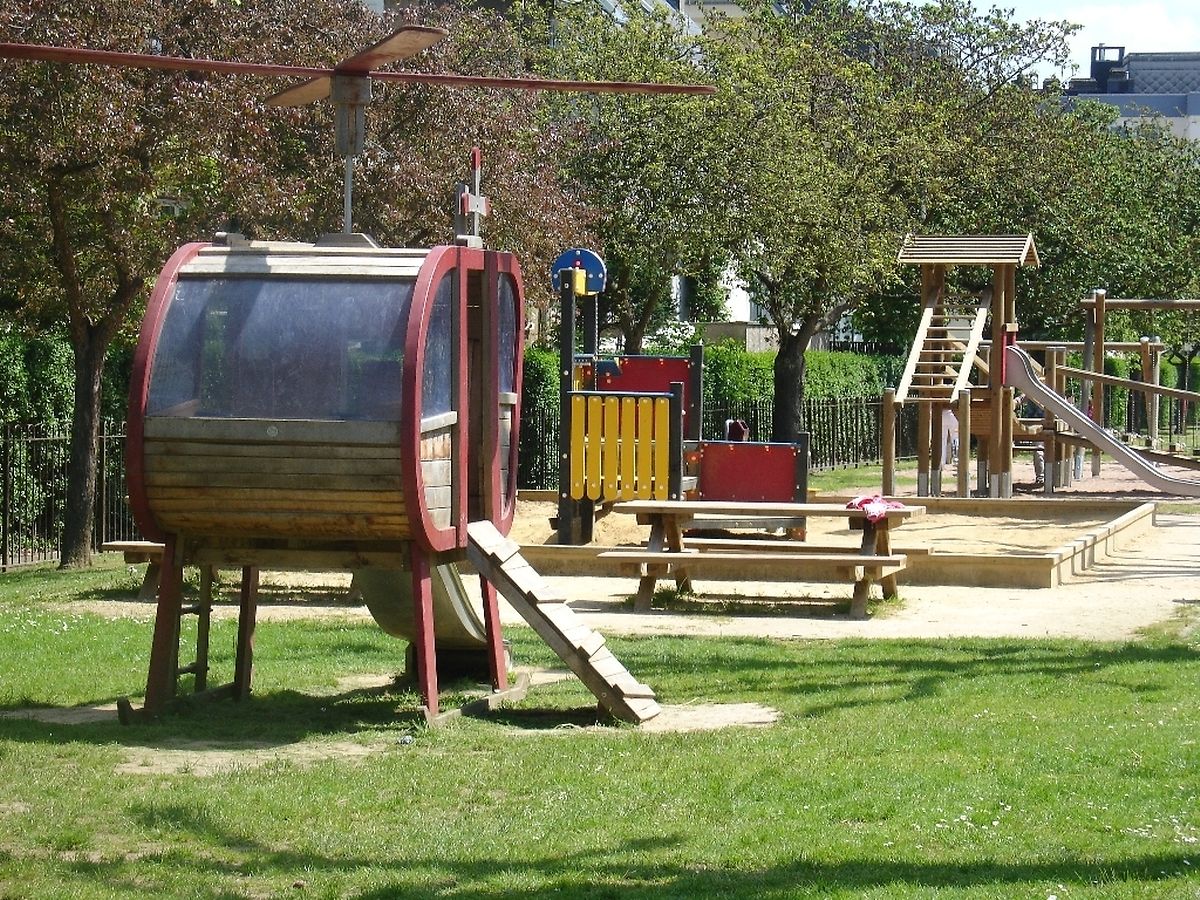 Parc Laval, Weimerskirch
Parc Laval is a huge green park with several activities for all ages. There is plenty of space to run around in and generally speaking less crowded than the playgrounds in the city centre. Be aware that there are no public toilets or cafeterias. If travelling by car, from the city centre, take Côte d'Eich and turn right towards Weimerskirch. After crossing the bridge, the park is on your right. You can also reach it by taking bus number 5.
School playgrounds
Finally, a tip for parents is that school playgrounds are in fact public playgrounds outside of school hours. If you wish to take advantage, take a look at your nearest school. If in doubt, ask the caretaker.
One last word to share some parent tips. Some of my must haves in the backpack would definitely include:
a waterproof picnic blanket,
sunscreen,
sunglasses,
hat,
water (lots of it),
healthy snacks (kids love to bite little treats while in the park),
toys (especially sand toys),
soccer ball (a must if you have boys).
One last item would be: joy! As a friend used to say to me, it is the work of children to play, play a lot!