Questions remain after 5 die in Malta plane crash
Questions remain after 5 die in Malta plane crash
The crash in Malta of an unmarked reconnaissance plane leased from Luxembourg working for France's defence ministry that killed five, has sparked questions about what the privately-chartered plane was doing.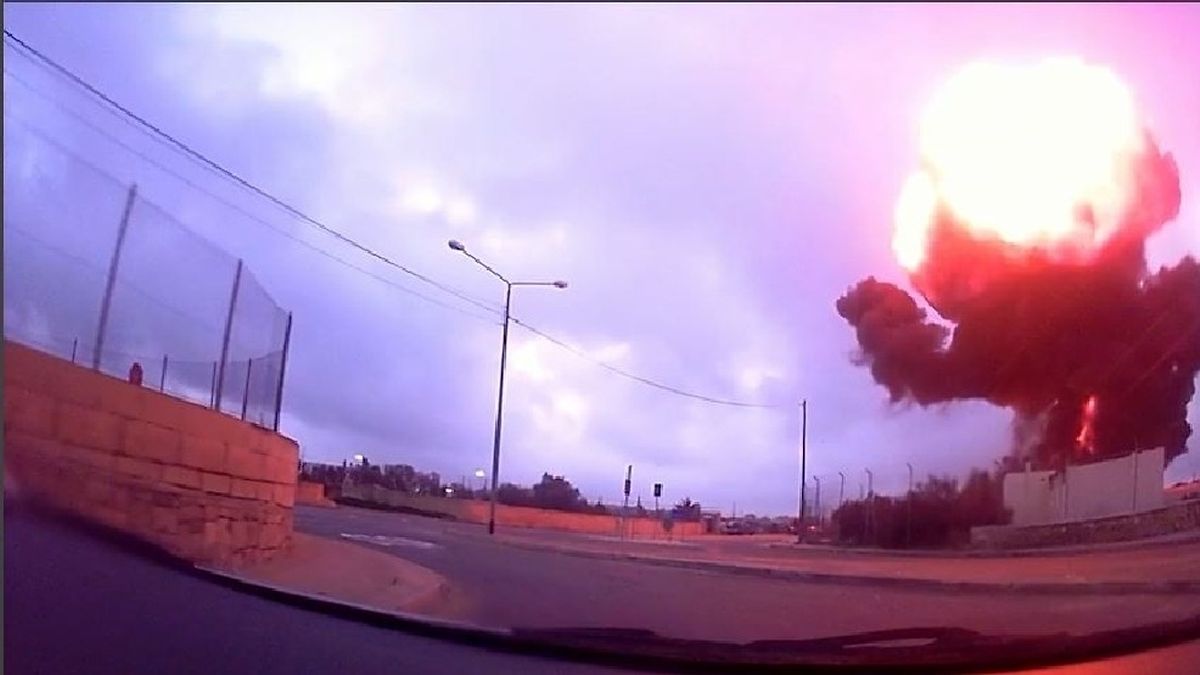 (AFP) An unmarked reconnaissance plane leased from Luxembourg working for France's defence ministry crashed at Malta's international airport Monday, killing all five people on board and sparking questions about what the privately-chartered plane was doing.
The aircraft plummeted into the ground nose-first and exploded in a ball of flames shortly after taking off for an undisclosed surveillance mission.
Maltese Prime Minister Joseph Muscat told parliament that human error or a mechanical fault was the most likely cause of the incident.
He denied the plane was involved in covert military intelligence work over conflict-torn Libya, which is just 350 kilometres south of the island.
"It is clear there was no bomb on the aircraft and no explosion happened before the aircraft crashed to the ground," Muscat said.
"Aviation experts have so far indicated that there was no foul play... although at this stage nothing could be ruled out."
Muscat insisted that the plane had been on a "customs" mission, monitoring people, drugs and arms trafficking in the waters around Malta -- with the island government's full blessing.
The French defence ministry contradicted Malta's initial portrayal of the victims as customs officials by confirming that the plane had been working on its behalf, carrying out "reconnaissance missions in the Mediterranean".
Three of those who died were employees of the defence ministry, it said. The two others were pilots employed by CAE Aviation, a private company based in Luxembourg which specialises in aerial surveillance and works regularly with European military.
CAE aviation in Luxembourg stated that the plane "was being flown by an experienced crew with no technical issues reported on previous flights."
France has been a significant player in Libya in recent years.
Under former President Nicolas Sarkozy, it led the 2011 Western military intervention which led to the overthrow and death of former dictator Moamer Kadhafi and plunged the country into a state of chaos from which it has never recovered.
Paris confirmed in July that its special forces were operating inside the conflict-torn north African state after three of its troops died in a helicopter crash.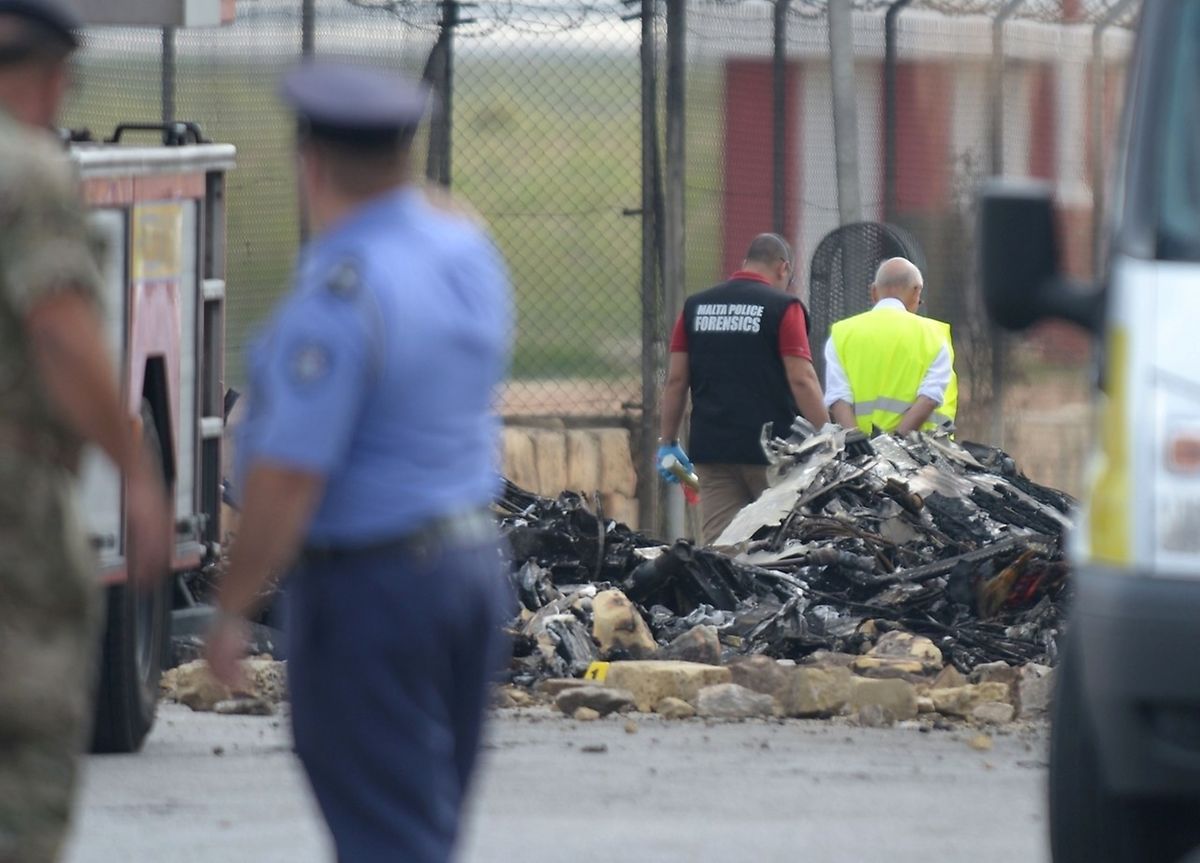 Close to Libya
The wrecked plane was a twin-prop Fairchild Metroliner Mark III registered in the United States and leased to CAE aviation in Luxembourg.
It took off around 7:20 am. Shortly afterwards it tilted abruptly to the right and was seen plunging nose-first towards the ground, finally exploding into a ball of flames on a road that rings the main runway, damaging the perimeter wall and fence.
"Official information, footage and eyewitnesses, including three members of the Armed Forces of Malta at the nearby barracks, and two commercial airline pilots, clearly indicate that there was no explosion prior to impact," a government statement said.
"The flight was part of a French customs surveillance operation which has been taking place for the past five months, with the aim of tracing routes of illicit trafficking of all sorts, including human and drug trafficking amongst others," the statement said.
"The flight was registered with the Malta Air Traffic Services as a local flight and was to return to Malta within hours without landing in third countries."
The accident resulted in traffic in and out of the airport being suspended for almost four hours, with 13 incoming flights diverted to Sicily.
But the terminal was not evacuated and only two outgoing flights were cancelled before normal service was resumed.
Malta is on the front line of Europe's efforts to contain the waves of migrants trying to reach Italy from Libya in boats operated by people smugglers who are often also involved in illicit drugs and arms dealing.
The island is also strategically located for Western powers seeking to monitor developments in Libya, where a fledgling national unity government is struggling to impose its authority and militants loyal to the Islamic State group have established a foothold.