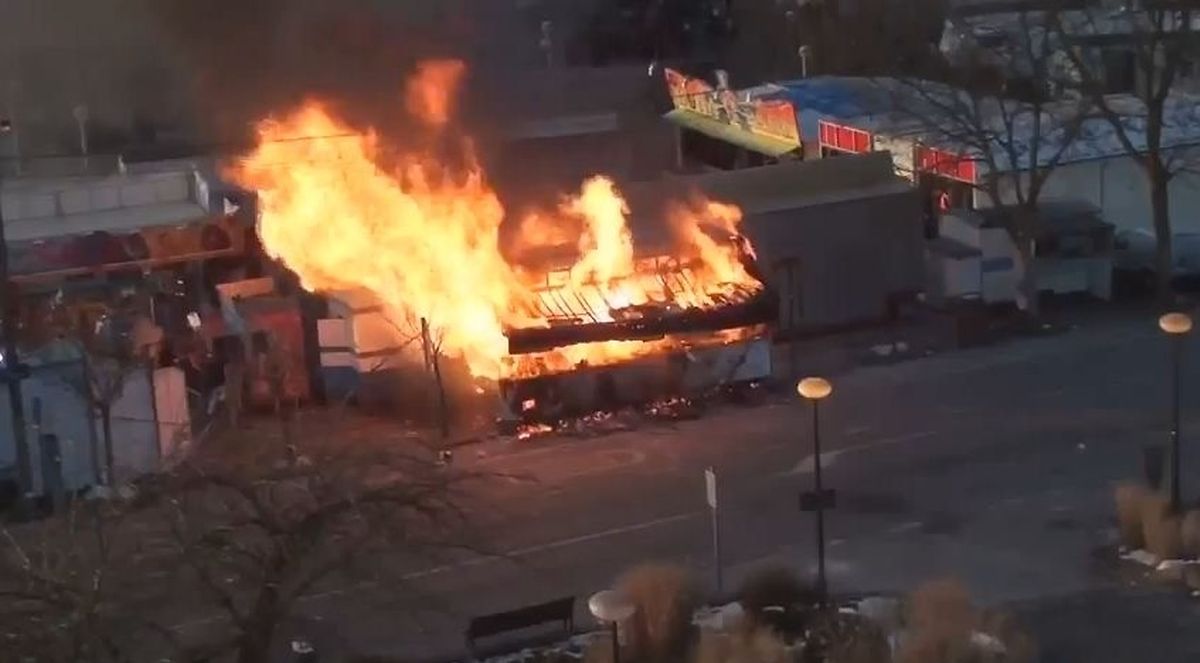 (ADW) Visitors to Carnival celebrations in Arlon had an extra dramatic sight to see on Sunday when a food stand caught fire on Place Schalbert.
The raging flames and several small explosions did not seem to deter onlookers who attempted to film the scene on mobile phones. This made the job for police, cordoning off the area, all the more difficult.
The fire was in fact caused by a deep fat fryer and quickly raged out of control; however, luckily, nobody was injured.
Eventually, the fire was contained and extinguished after it was feared at one stage that it would spread to the many caravans parked behind the food stand.