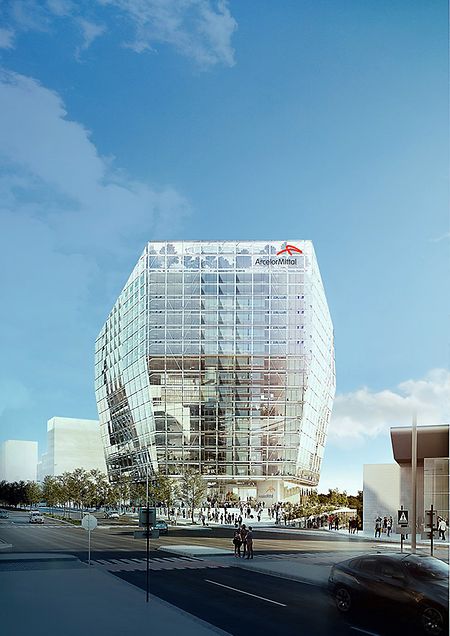 The building will be located near the Philharmonie (ArcelorMittal)
A 16-floor building – half of which will be offices, the other public space – to serve as ArcelorMittal's global headquarters is to be built in Kirchberg.
Announcing the plans on Wednesday, the world's leading steel company will build on a 7,273 square metre site near the Philharmonie.
Around 3,500 sq m will become offices, and the remaining space will be used for a woodland garden, public restaurant and auditorium.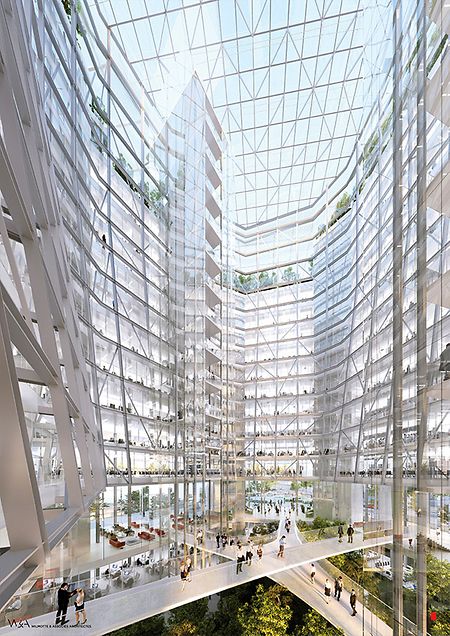 A suspended garden will be integrated in the centre of the building (ArcelorMittal)
ArcelorMittal CFO Aditya Mittal described the project as an "iconic building" that would be a "showcase for steel".
The winning design by French architects Wilmotte & Associés is a transparent building using steel made in Luxembourg.
It will have a suspended garden hanging above the centre, where the public will be able to walk along the corridors linking both ends.
ArcelorMittal will occupy around 40% of the building, set for completion by 2021. The rest will be leased out to tenants.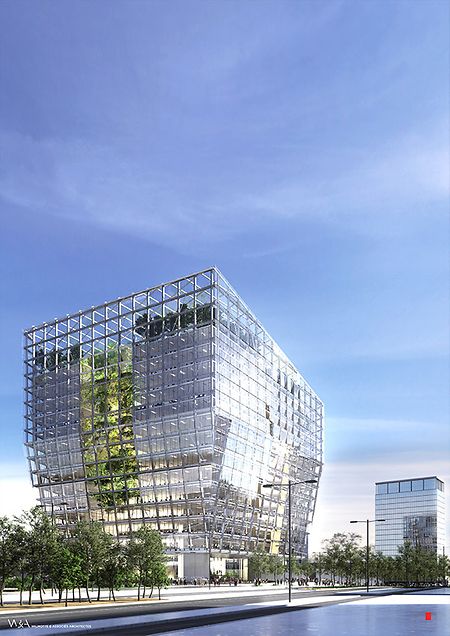 Arcelor Mittal will occupy up to half of the building (ArcelorMittal)
"One of the key things about this building that was important to us was it should be a showcase for steel and a place where the public can enjoy its use and be a great place to work," Mittal said.
"We want the building to be part of life in Kirchberg."
The design, selected by a jury, was chosen for its use of visible steel in the design, its sustainability and "contribution of high-quality space".
Half of the space allocated for the site will be public space, which people can access at any time.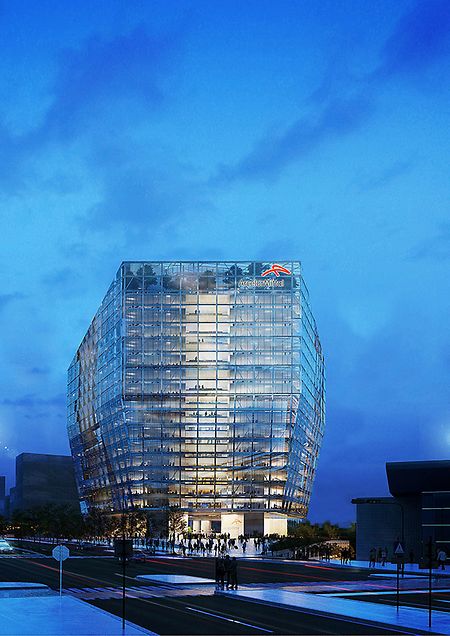 Ready by 2021 (ArcelorMittal)
Architect Jean-Michel Wilmotte said the building was "unique" due to its location in the European quarter, its 50% allocation for public use through the restaurant and auditorium and the use of steel as the main component.
Between 5,000 and 7,000 tonnes of steel will be used.
Mittal declined to give an indication of the budget for the building, saying only that it was a "financially appropriate transaction".