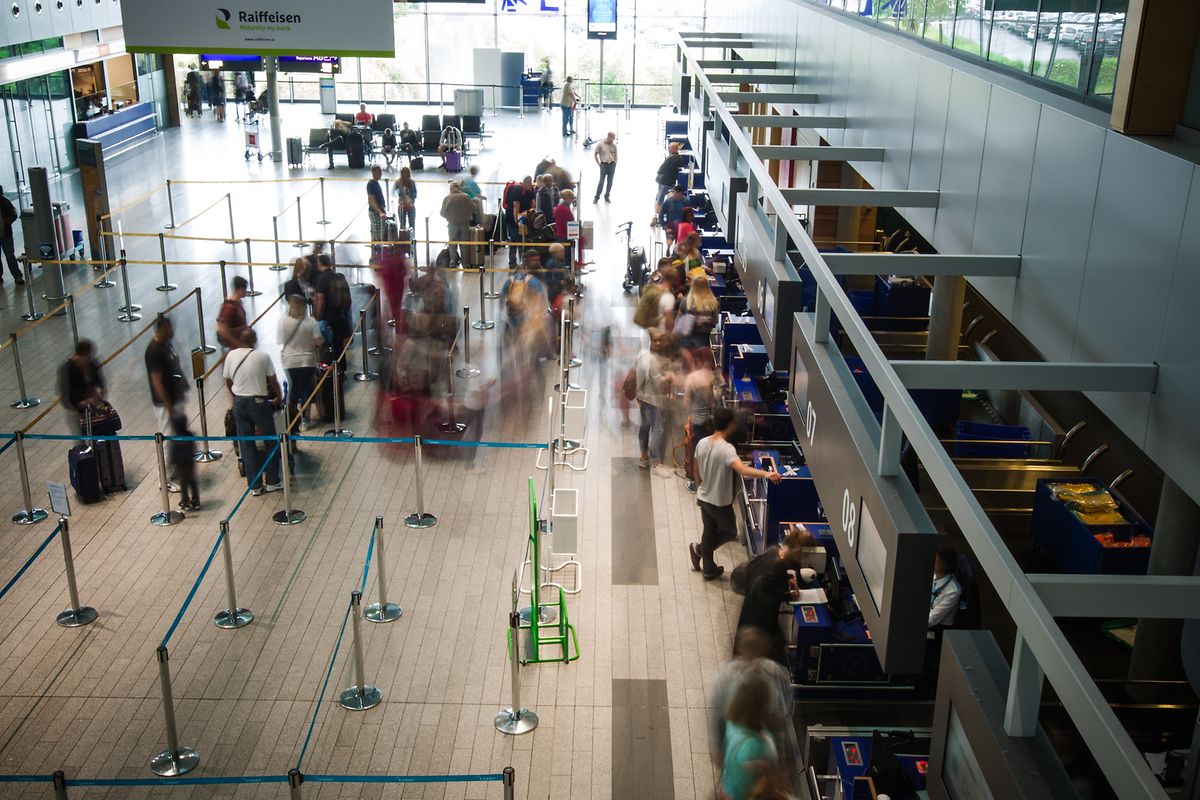 Inside Luxembourg Airport (Pierre Matgé)
Luxembourg's airport in Findel, saw a record 3.6 million passengers last year pass through its doors, an increase from last year's figure of just over 3 million.
Over 2017, the overall number of passengers increased by nearly 20%.
Almost all airlines with a presence at Findel reported an increase in passengers, according to a press release from the airport.
The highest growth last year was reported by Ryanair, with 364,000 passengers.
The national airline Luxair reported more than 1.84 million.
July proved to be the month with the highest number of travellers passing through the airport (362,000).
Several new routes were added to the airport timetable in 2017, namely: Alicante, Bari, Berlin-Schoenefeld, Biarritz, Hurghada, Milan-Bergamo, Milan-Linate, Lyon and Birmingham.
The latter route, however, has since ceased.