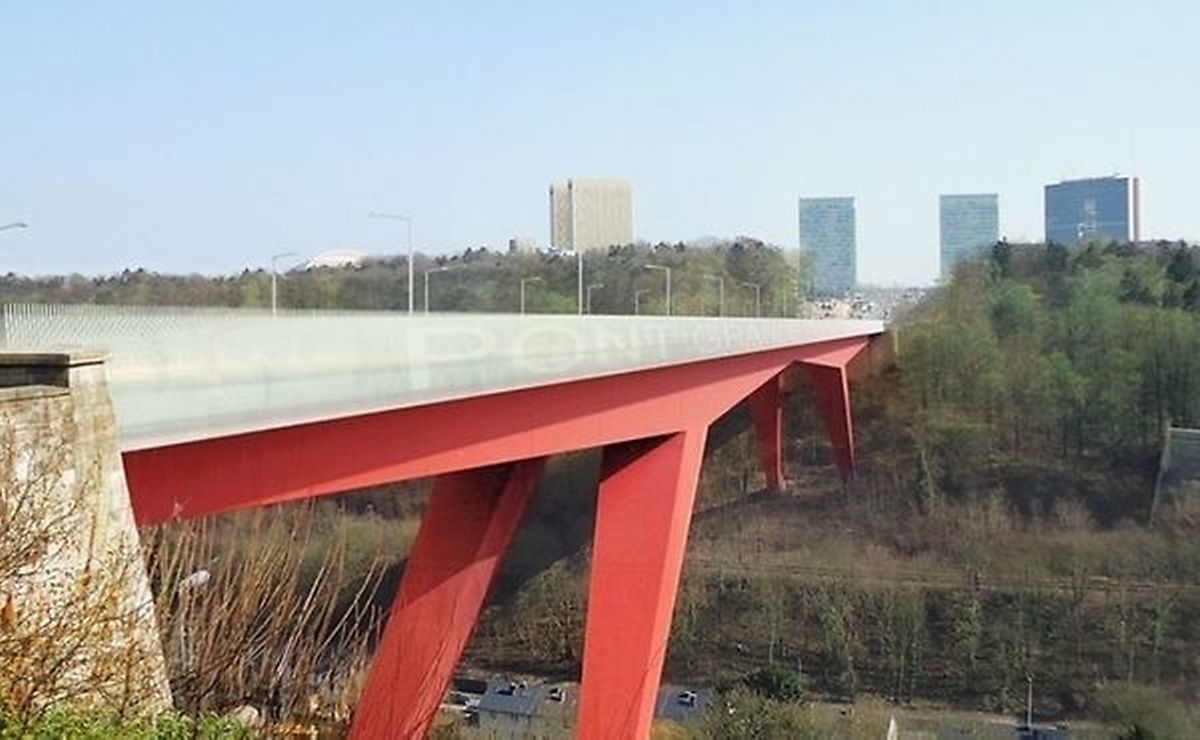 There will be changes on the red bridge in Luxembourg City starting Saturday when the second stage of resurfacing works get underway.
From March 26, traffic going towards Kirchberg will be directed along the centre of the bridge.
The two lanes for traffic travelling towards the old town will be retained. Traffic lights will be installed during the change over.
Pedestrians and cyclists, meanwhile, will only be able to use one side of the bridge.