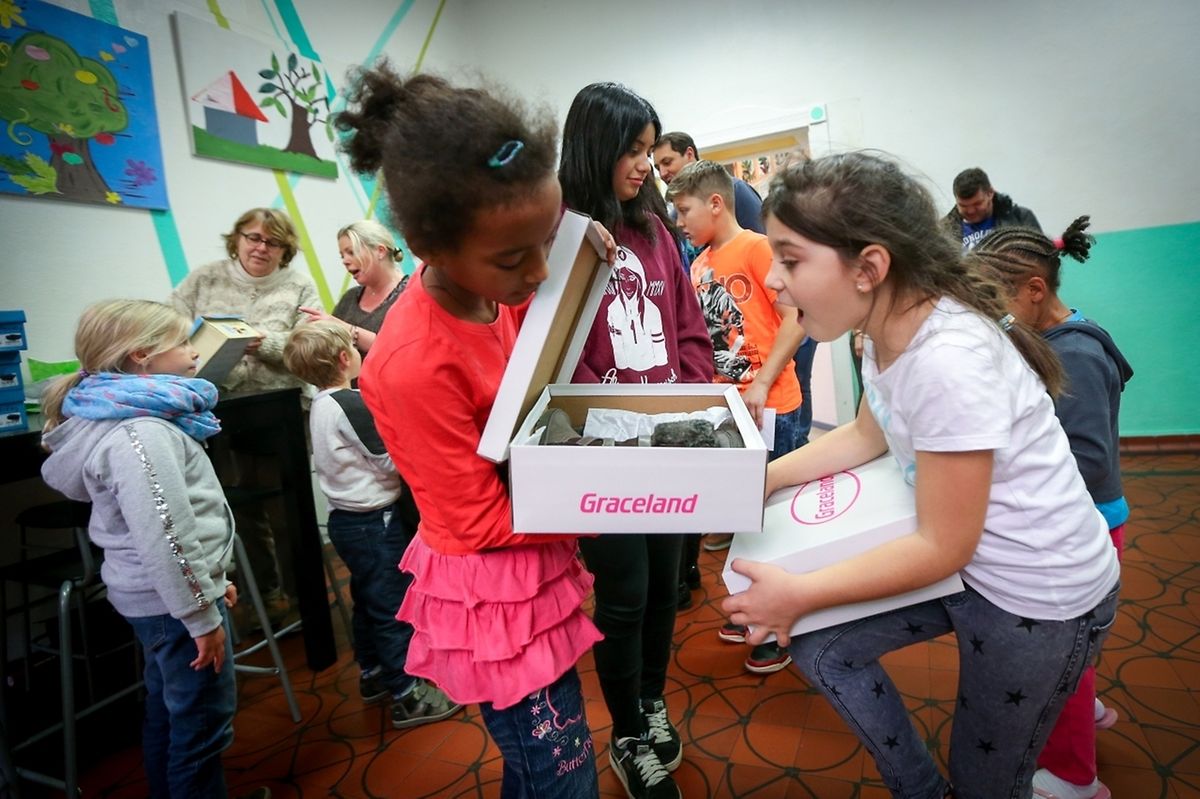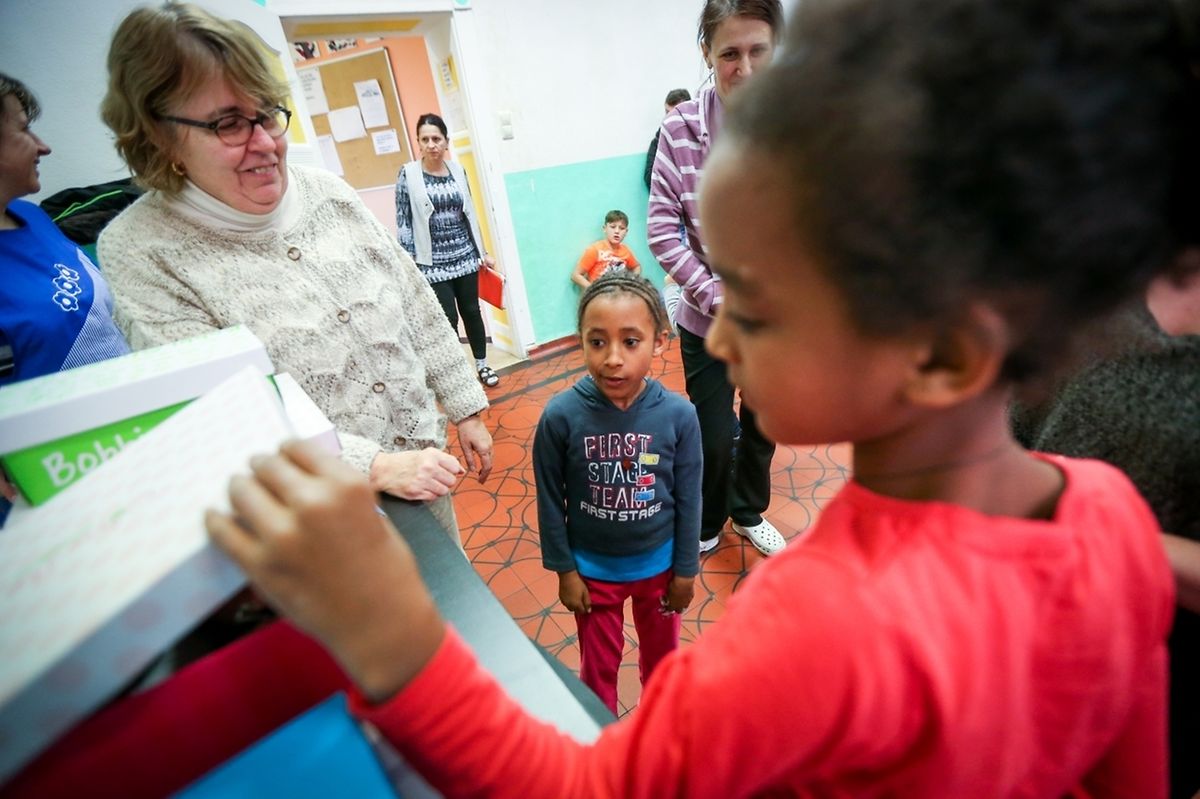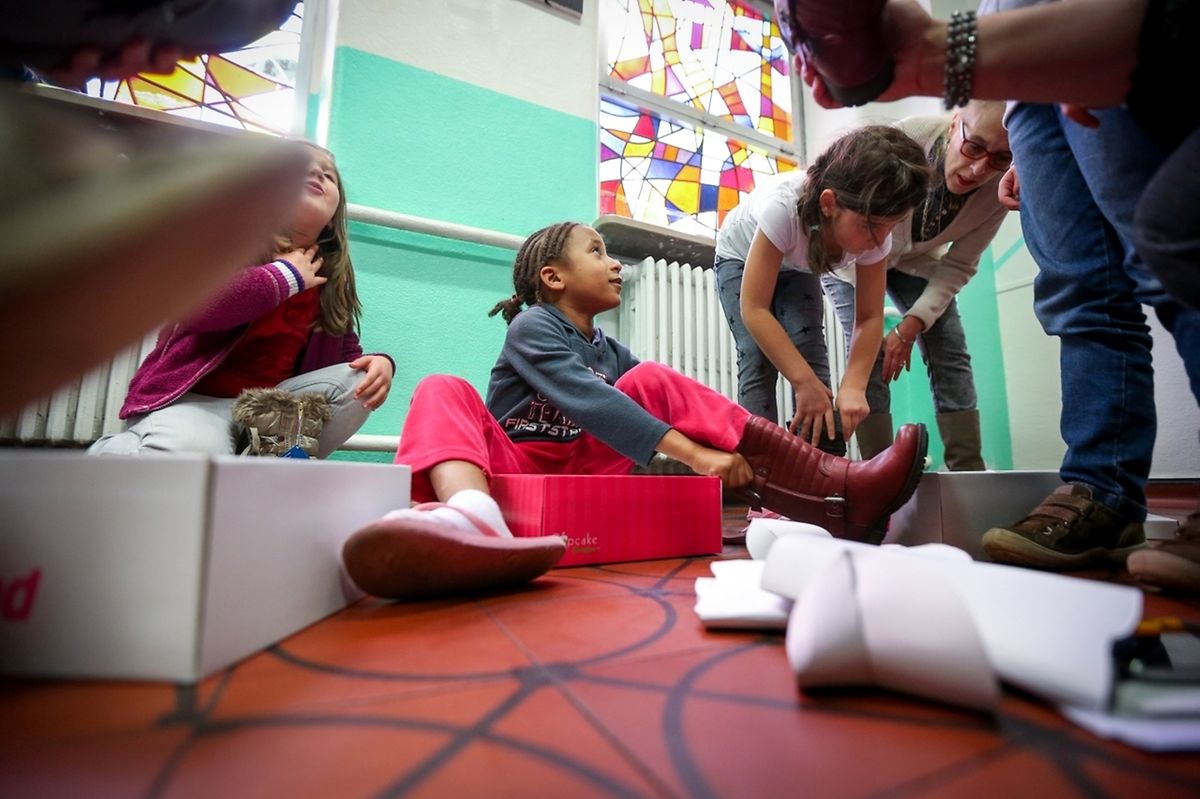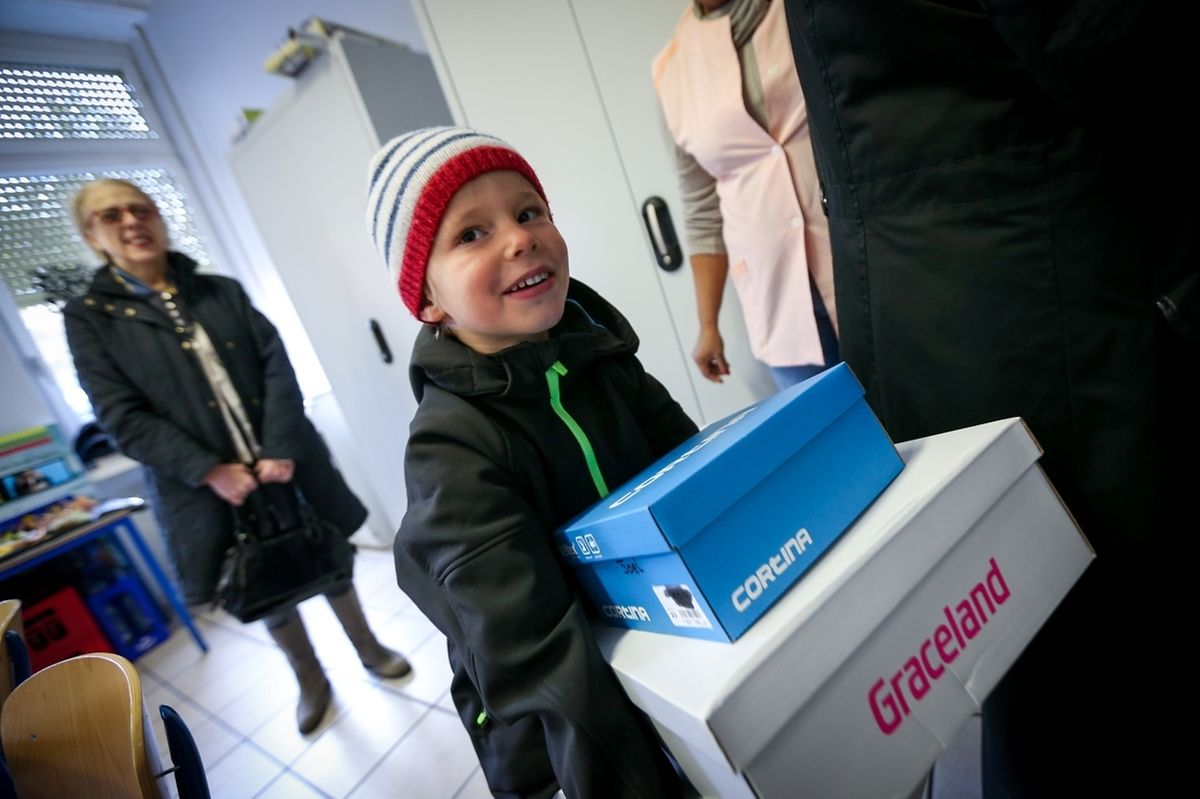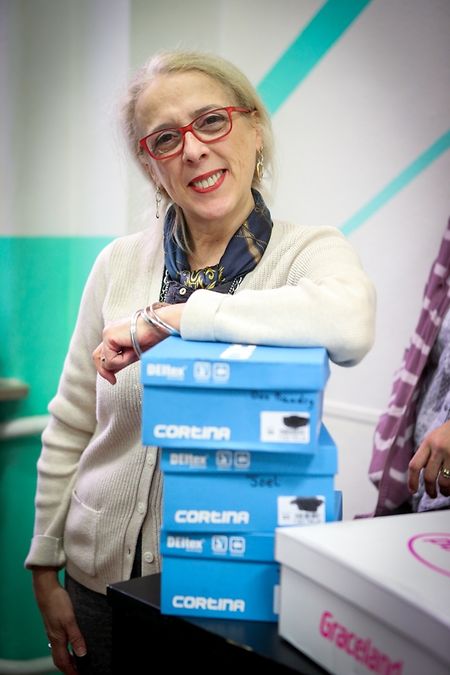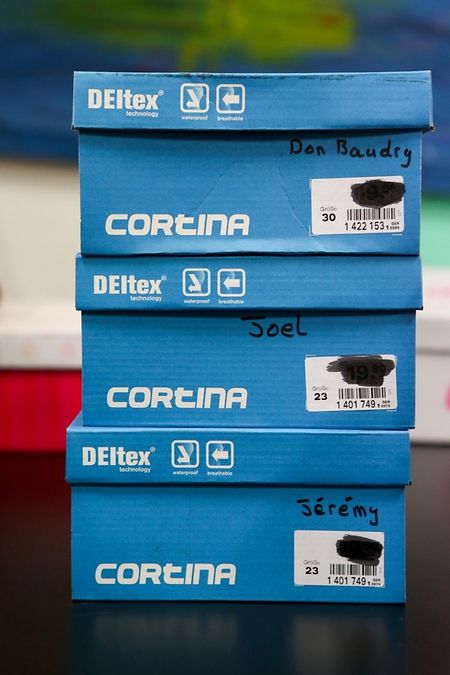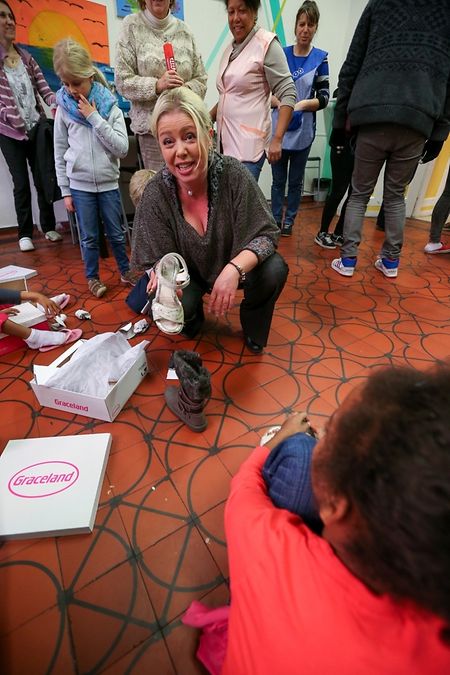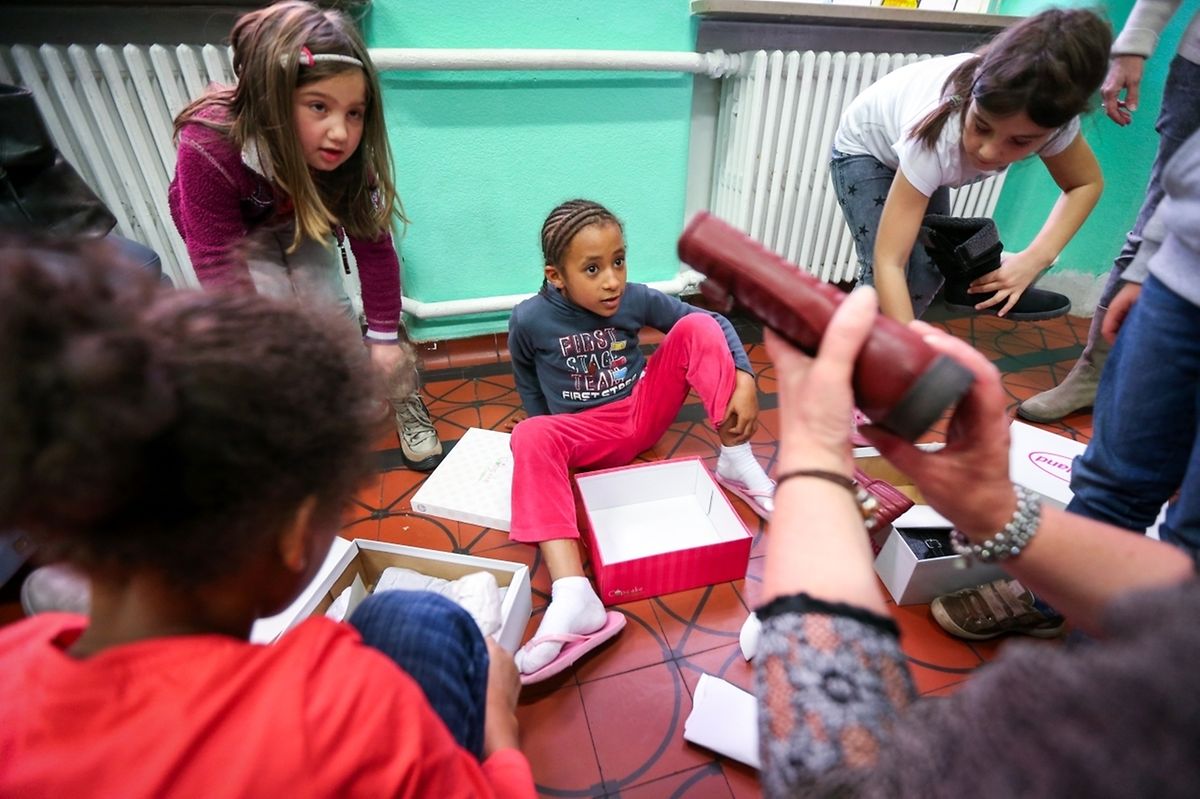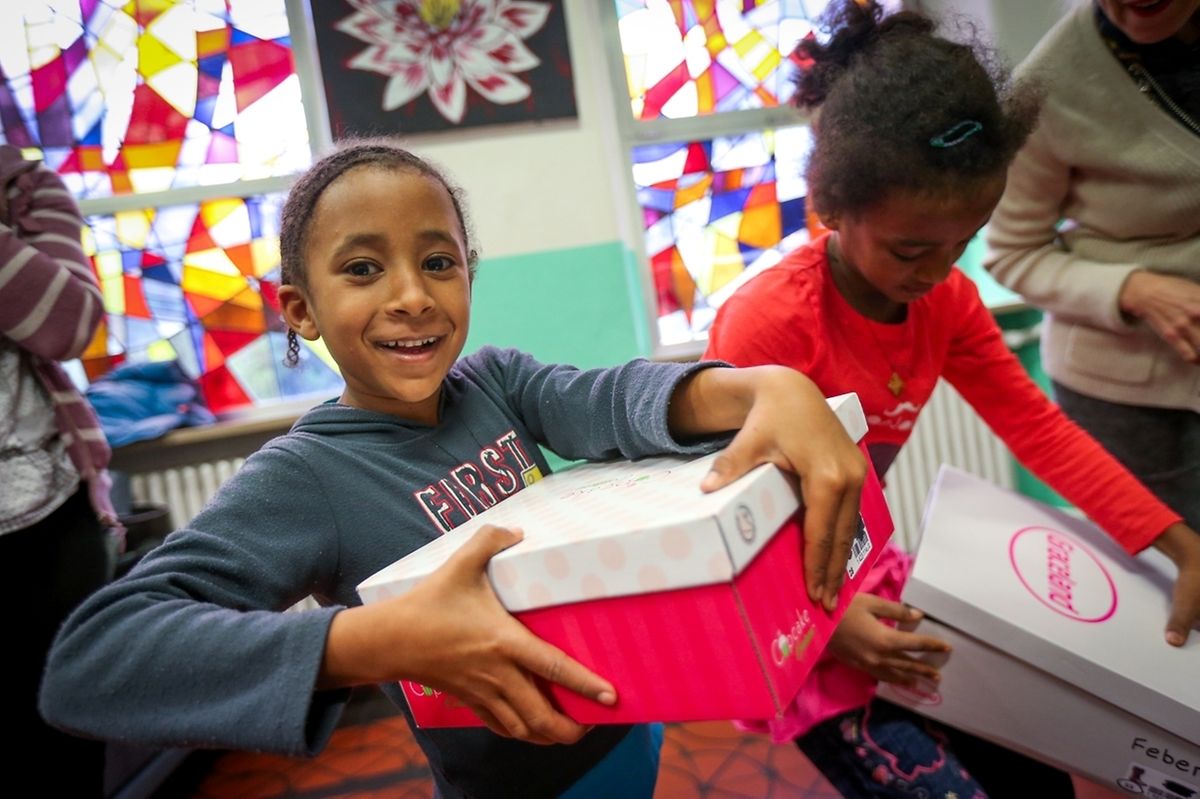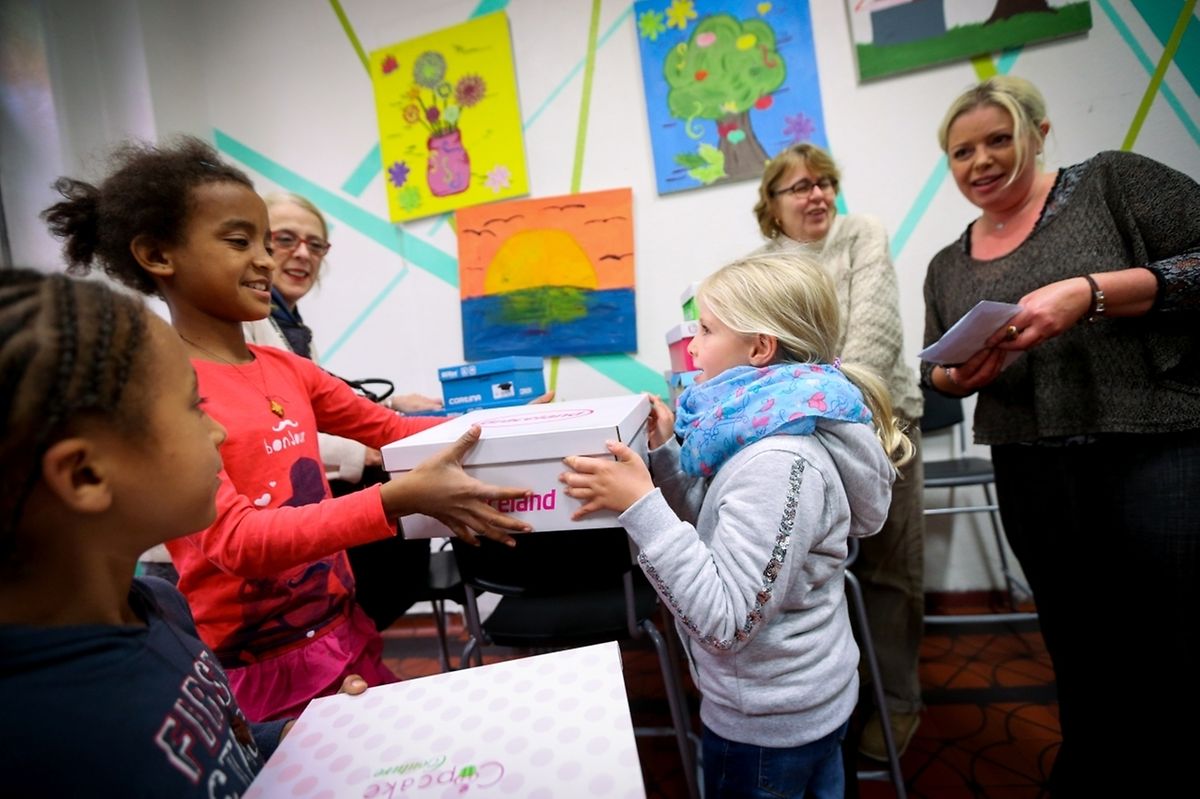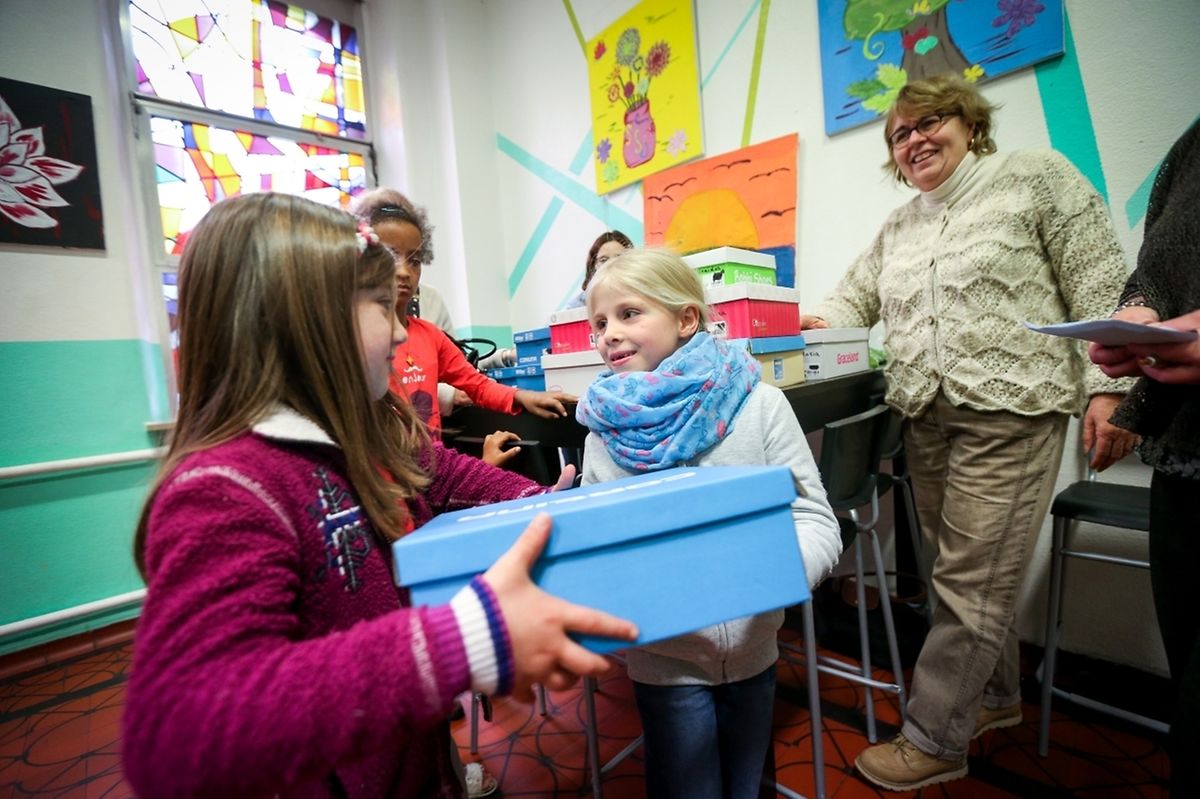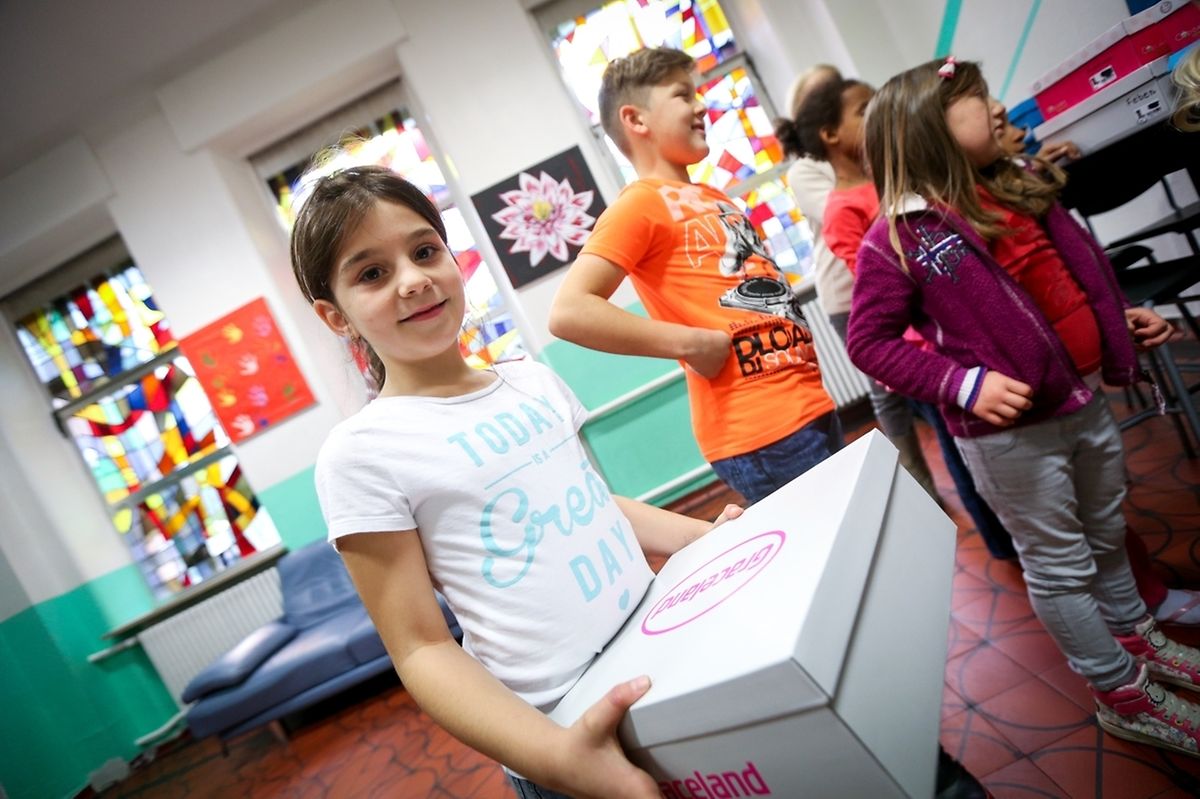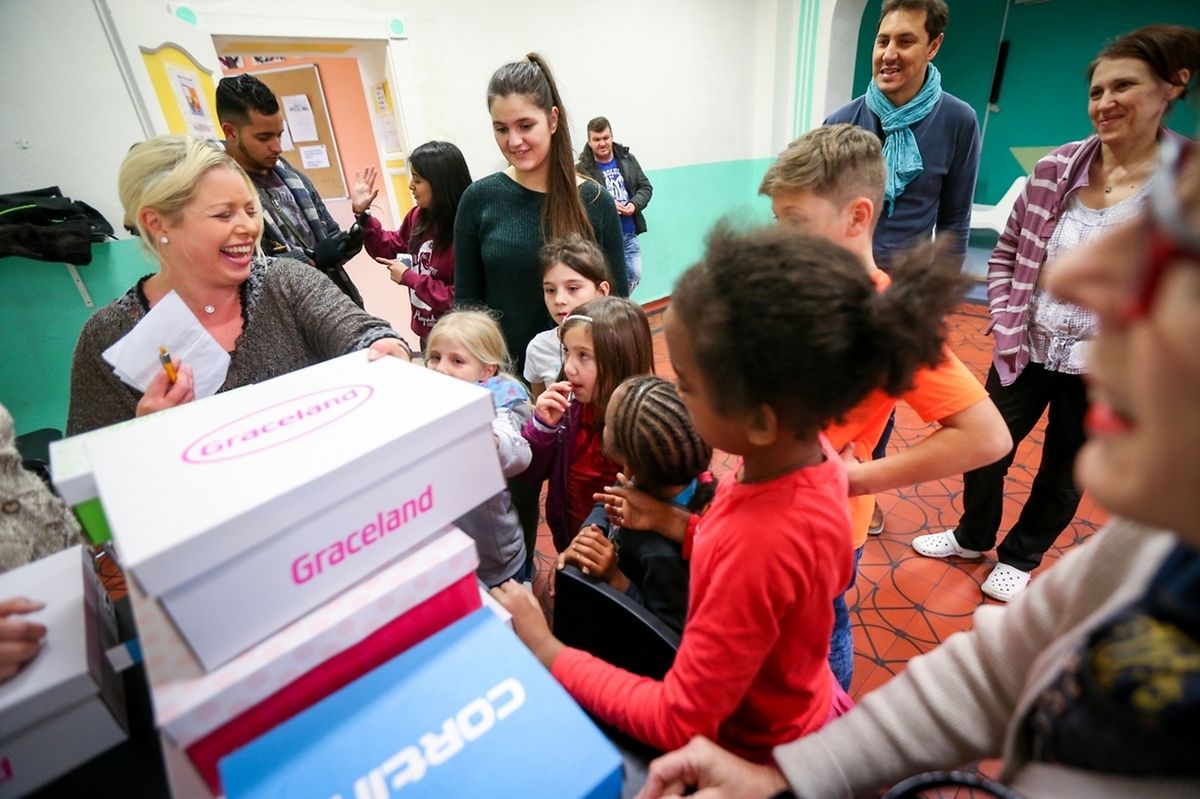 (JB) The first day of school can be nerve-racking at the best of times. But, when, like the many children seeking asylum in Luxembourg, you have few clothes it is not easy to fit in.
That is why a fundraising initiative to provide new shoes for every child and young person at a foyer in Luxembourg had youngsters beaming from ear to ear on Tuesday.
"It's really important for kids going to school to have a new pair of shoes. It's very symbolic...If they don't fit in, it can be upsetting. If they have new things it says 'I am a young person like the others'," said manager of the Saint Antoine Foyer Nicole Seuvic.
The project was made possible by expat Gabriela Murino, who held a fundraising art exhibition of works by her late mother, Argentinean American artist AnaMaria Turdera Esnaola.
"I was very happy because my mother would have wanted this. She would have been very happy this happened in her honour, in a way," explained Ms Murino.
The inauguration of the exhibition held at Schlink on the Mosel over the summer helped raise 1,001 euros.
Ms Murino asked her friend, Erica Gwynne, who volunteers at the foyer, what were the most pressing needs for its residents. The two got to work and, on Tuesday, they delivered shoes and vouchers for 24 young residents.
The vouchers are intended for young people aged 13 and over so that they can choose their own shoes.
The initiative comes after the British Ladies Club raised funds to buy school stationery and bags, a gesture which was warmly welcomed by the young residents at the foyer.
If anyone else wishes to raise funds for the foyer residents, they are urged to contact the foyer and find out what the needs are at that moment.
"The needs change. Perhaps a child needs special orthopedic shoes or someone is doing an apprenticeship and needs special equipment. When someone sponsors an event like this, that helps a lot," said Ms Seuvic.
To find out more about the art of AnaMaria Turdera Esnaola, visit www.facebook.com/AMTE.ARTIST/notes
If you wish to contact this foyer to find out about making a donation, email nicole.seuvic@caritas.lu
Alternatively, to help other Caritas foyers, visit www.caritas.lu
Do not miss the news - sign up to receive the wort.lu newsletter in English delivered to your inbox six days a week.