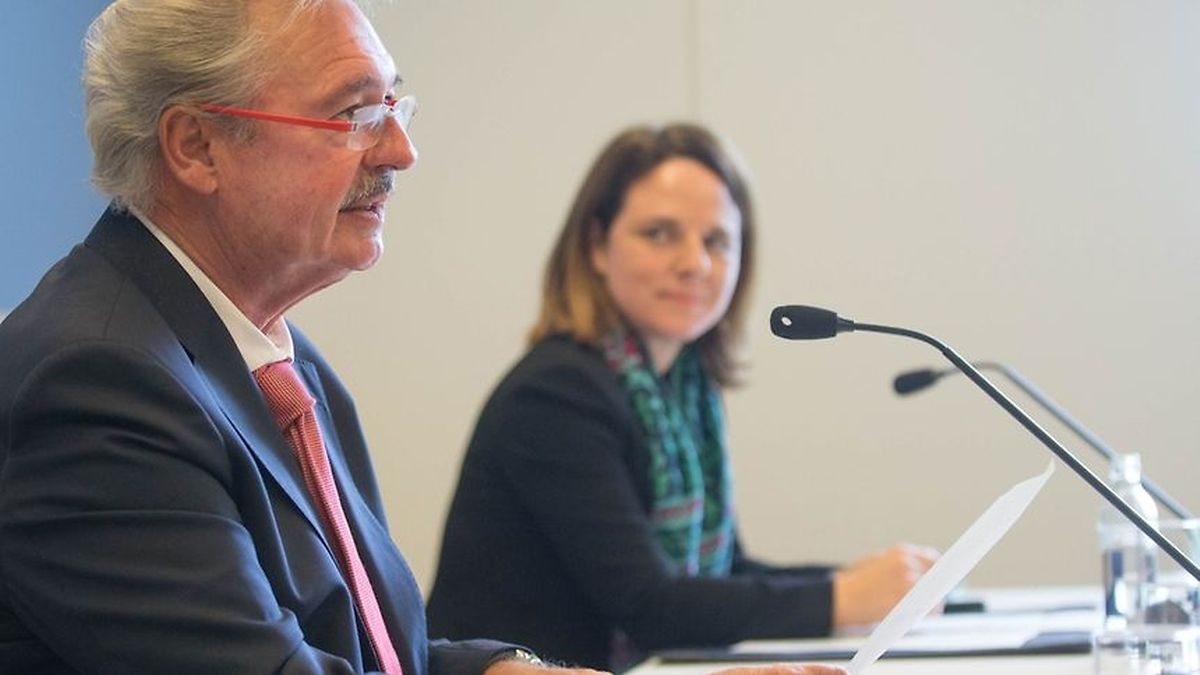 Immigration minister Jean Asselborn and minister of family and integration Corinne Cahen announced the latest asylum figures on Tuesday (Chris Karaba)
Luxembourg's immigration authority recorded a slight increase in the number of applications from asylum seekers last year, following a minor drop in 2016.
In the last 12 months, 2,322 people applied for protection in Luxembourg. In 2016, there were 2,035 applicants while in 2015, at the height of the refugee wave, 2,447 people were registered.
Most of the refugees were from Syria (368), Eritrea (224) and Morocco (205) in 2017.
The Immigration Department noted a significant increase in the number of refugees from Algeria (169).

Although globally the number of asylum seekers from Balkan countries is declining overall, 190 Serbs applied for asylum last year. 127 asylum seekers from Iraq also applied.

In 2017, the immigration authority took a total of 3,186 decisions. 1,152 people were recognised as refugees, or 36.2% of applicants.

Another 54 people (1.7%) benefited from a separate refugee status.