Rethinking the brand "Luxembourg"
Rethinking the brand "Luxembourg"
KPMG Managing Partner Georges Bock takes a look at the brand "Luxembourg" and how this needs to be developed to ensure the future success of the Grand Duchy.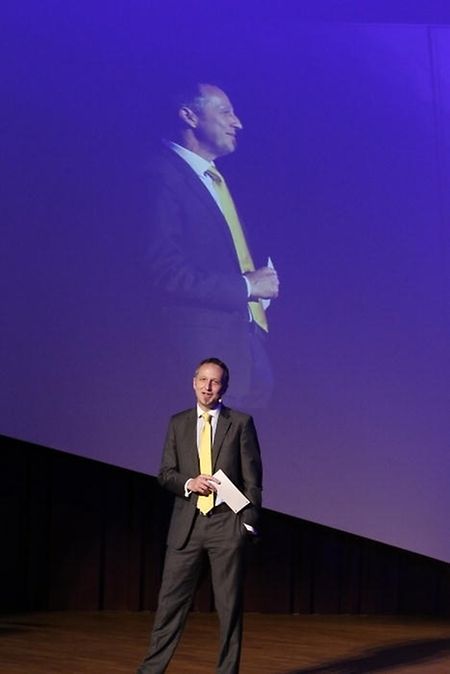 by KPMG Managing Partner Georges Bock
A short time ago, the government made an announcement on the automatic exchange of information that ruffled a few feathers here in Luxembourg. Banks and the veil of secrecy behind which they operate had become a bit of a brand for the Grand Duchy – the Netherlands has tulips, the Brits have the pound and we had banking secrecy. Yet, from being accepted as an asset ten years ago, attitudes around banking secrecy have gradually deteriorated over time. Banking secrecy has slowly become a dirty word and Luxembourg has chosen to look the other way. We simply lost perspective of the situation. So this new announcement has left a lot of us thinking: what next?
Luxembourg is at a turning point: now, more than ever, is the time to focus on the essentials. For many, the crucial question is this: is my money safe? Today, we are able to give a positive answer: Luxembourg's political and economic stability means it's one of the safest places to invest in Europe. This is something we should be shouting about.
But, before we can do so, we must start with an uncomfortable truth: can we honestly say we are 100 percent certain that Luxembourg will remain this way? Taking the government's recent track record, with spending rising faster than income, I'd be inclined to say that it might not. But we have got to, whatever way we can, safeguard the stability we have created.
Now this will not be a walk in the park. It will mean stopping spending money that we do not have, bringing the budget under control and pushing down debt. It will also mean making difficult decisions: choosing where to make cuts, deciding who will have to make sacrifices, when and how. But it is only through taking these steps that we will be able to respond to the question: "Why Luxembourg?" with the assurance, "Because your money is safer here than anywhere else."
Stripping back our image to the essentials, there is a second element that deserves a little consideration – connectivity. It is not only our strategic position in Europe that gives us this label, but also a growing number of home-grown companies leading the way. We have SES, the global satellite operator, providing customers worldwide with reliable and secure satellite communications, and RTL, one of the Europe's leading broadcasters, a household name throughout the continent. Then there is Cargolux, the airfreight carrier, at the forefront of a drive to make Luxembourg the next generation logistics hub. An example from my own sphere is the UCITS brand: it has allowed Luxembourg to plug into markets throughout the world. These are the kind of brands we can draw on to strengthen and diversify Luxembourg's image.
These things are never easy – but, I believe it will be worth it. Worth it because we'll be able to categorically state that Luxembourg is a safe haven in an uncertain world. Worth it because we will be able to go out and sell Luxembourg aggressively to Europe, Asia and the rest of the globe. And worth it because we can build a solid brand that Luxembourg's next generation can build on. This is the age of communication and in the ongoing battle; branding is the essential weapon in any country's arsenal.