Rock-A-Field: a radiant review of day 2!
Rock-A-Field: a radiant review of day 2!
Many were dreading day 2 forecast to be the hottest day of Rock-A-Field, but actually was not as bad as predicted. Ten acts in total, three of them local, took to the stages and we have little reviews of them all.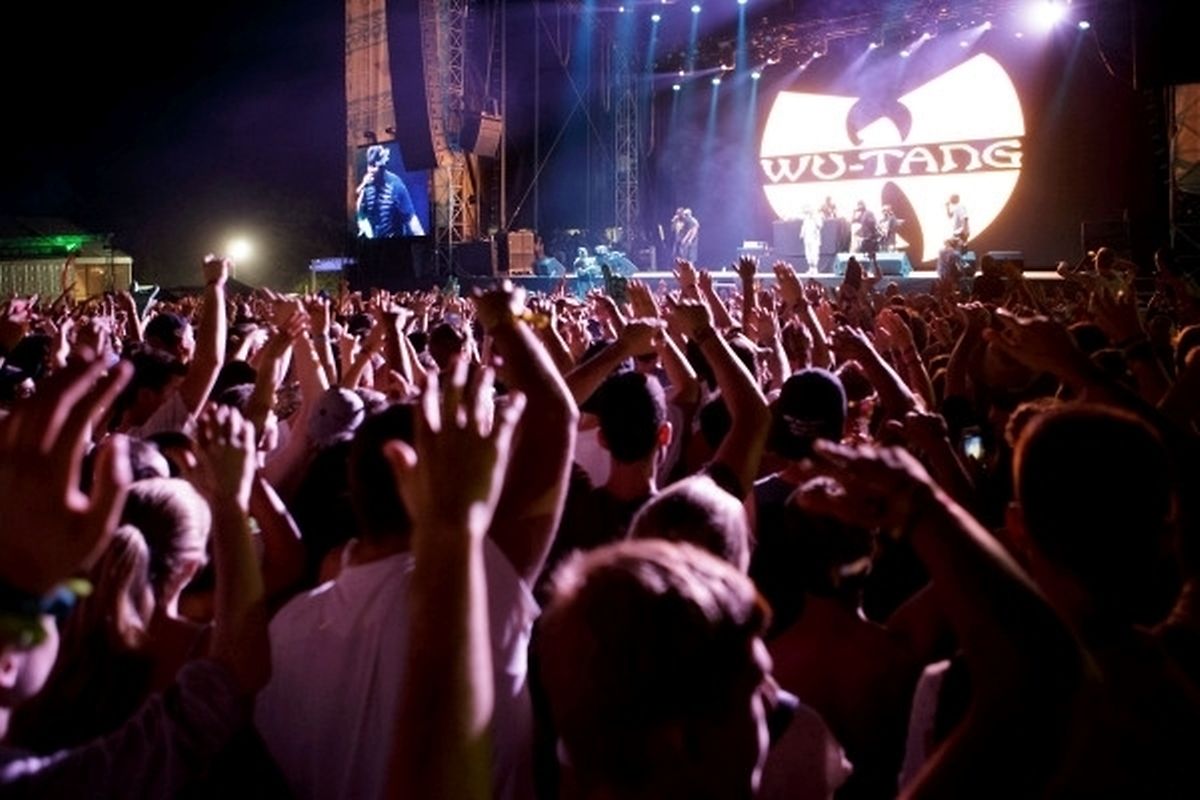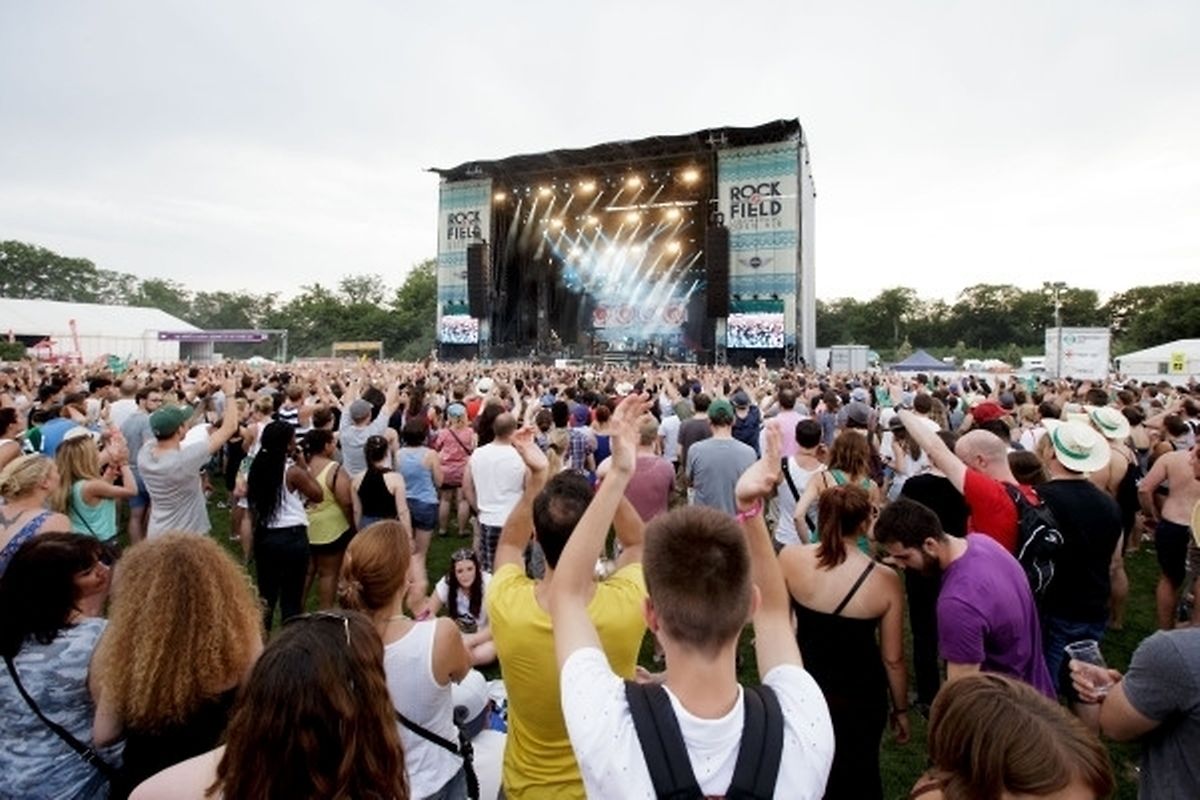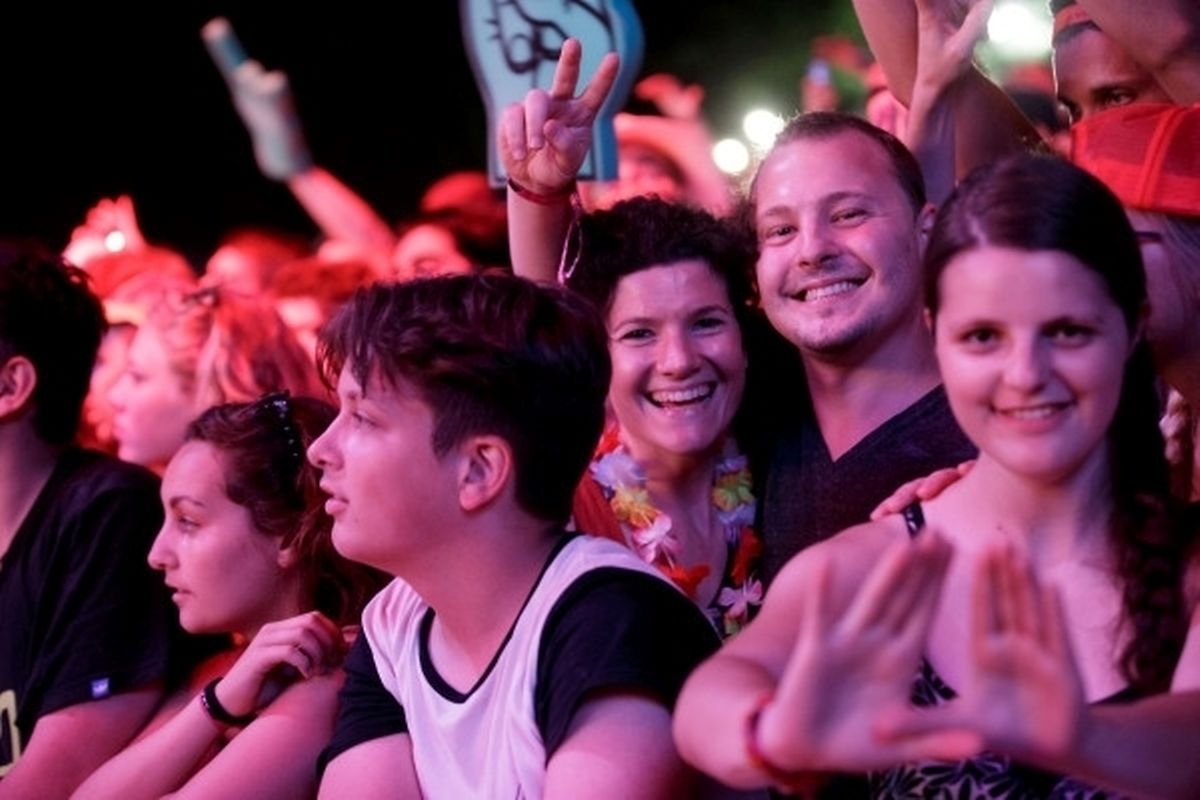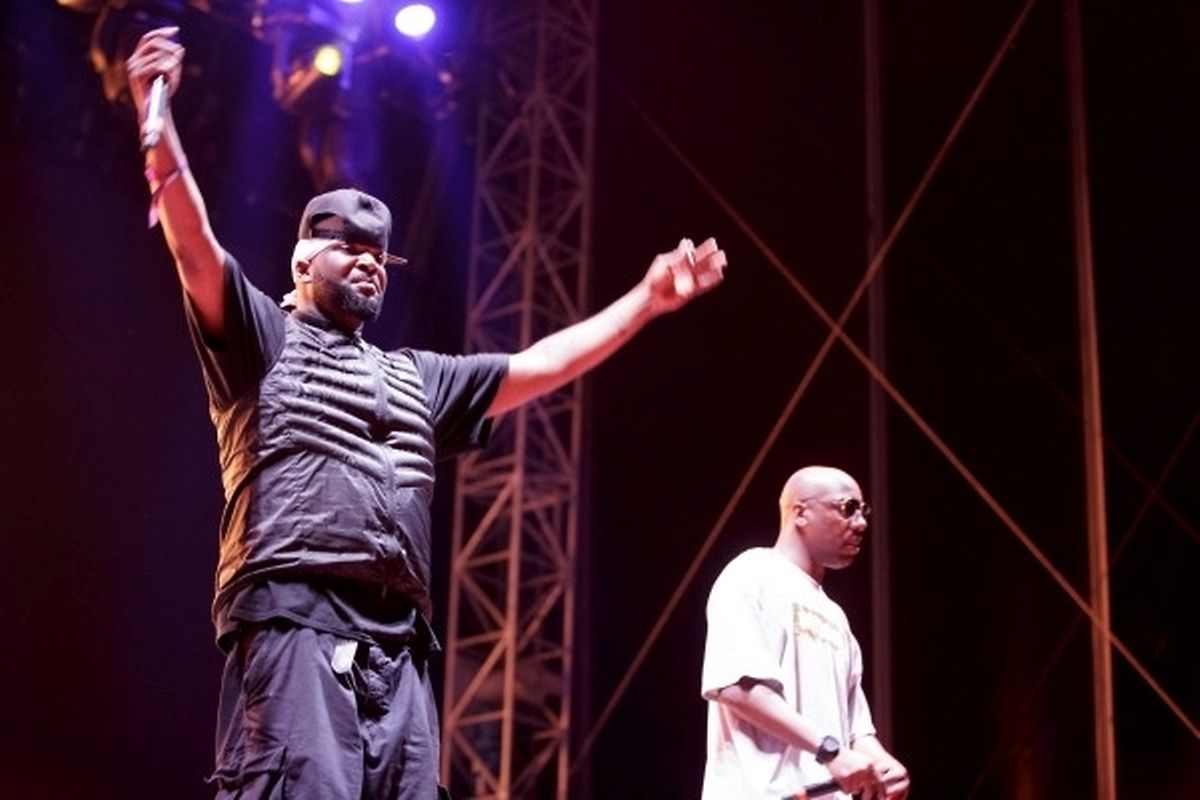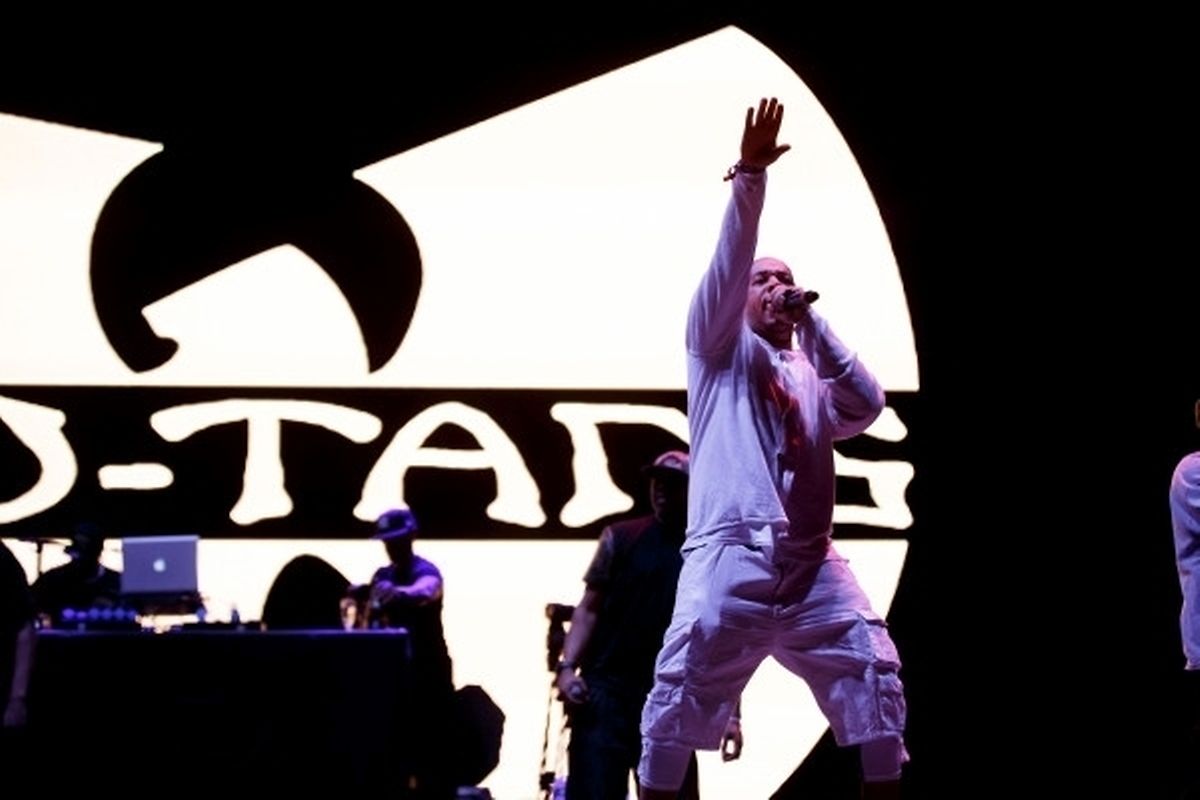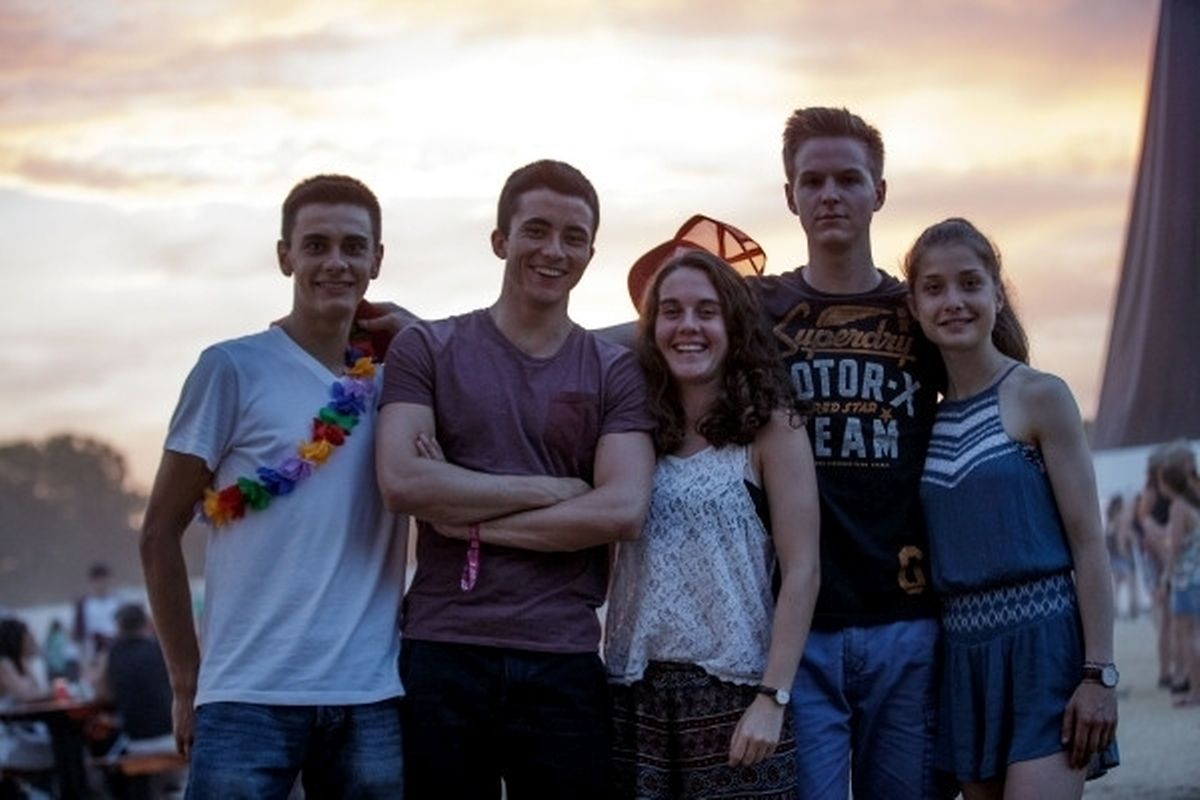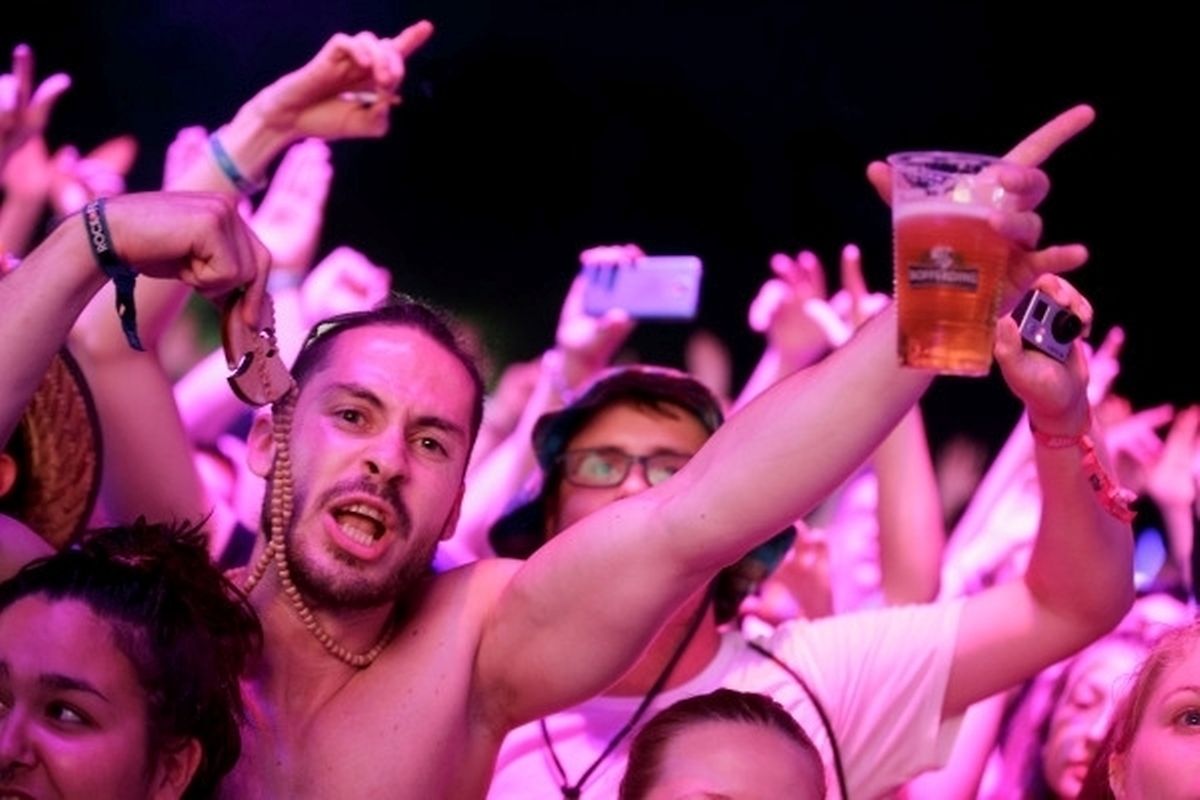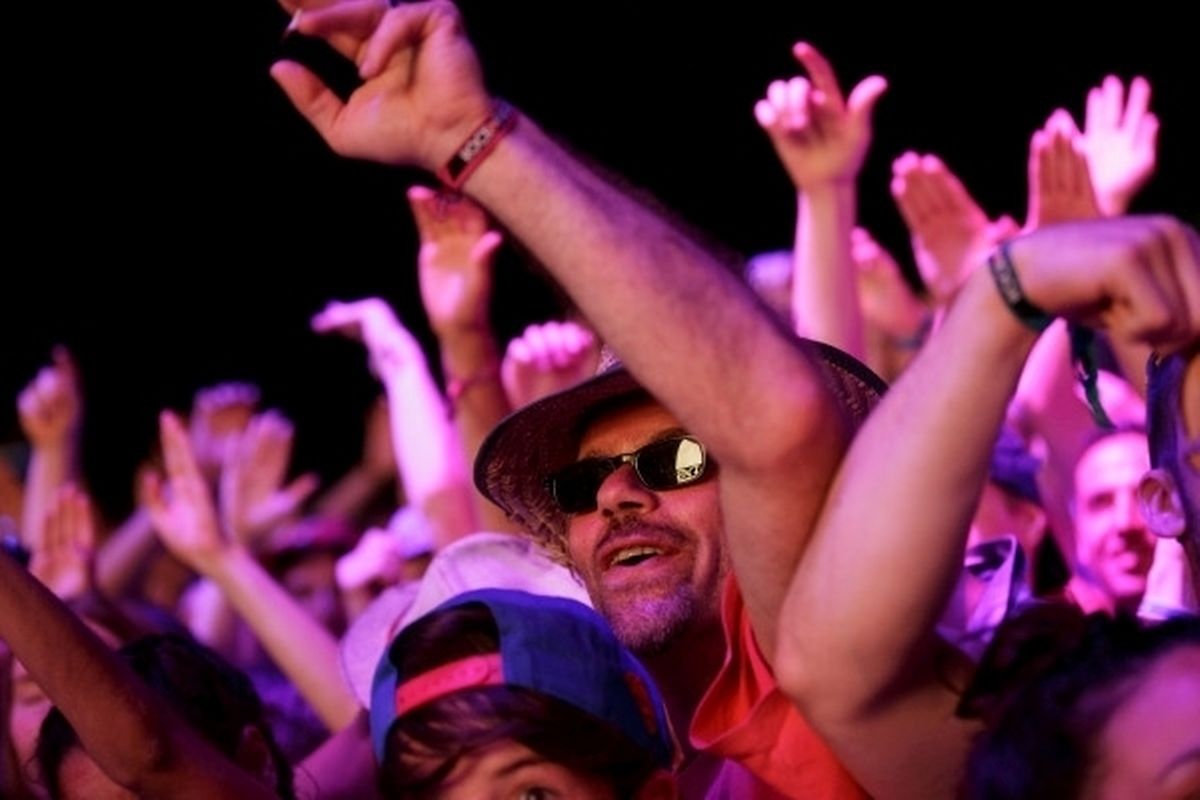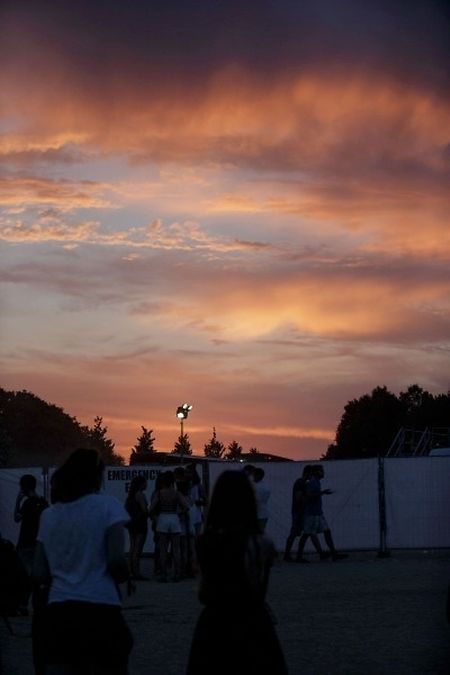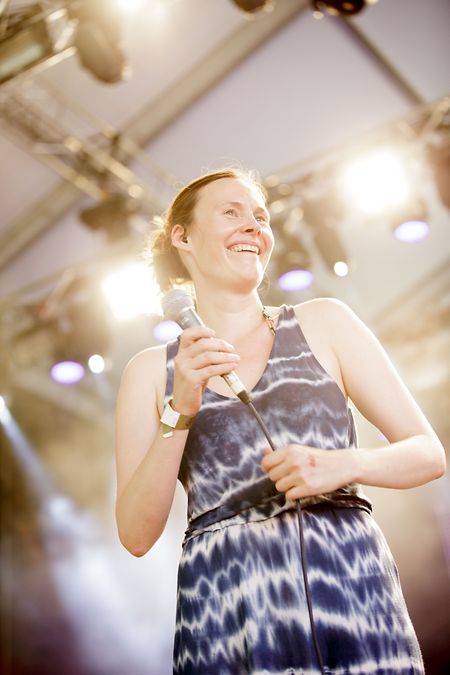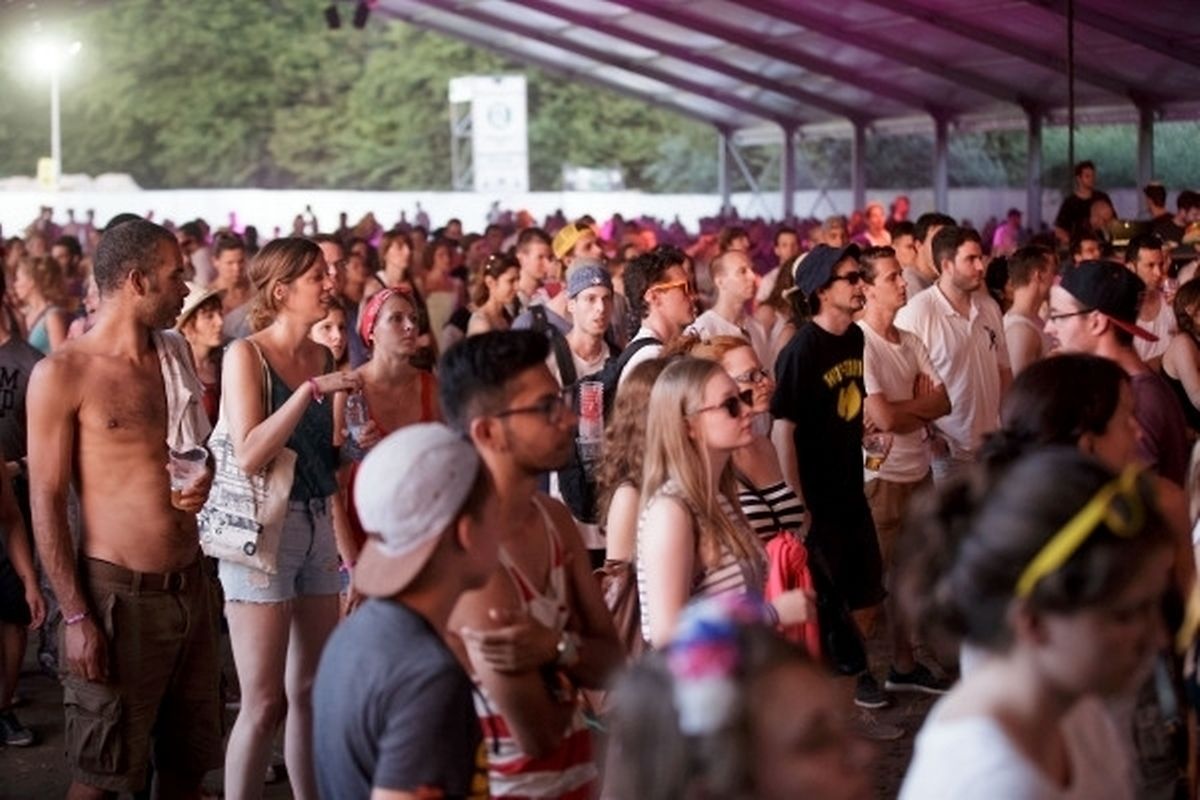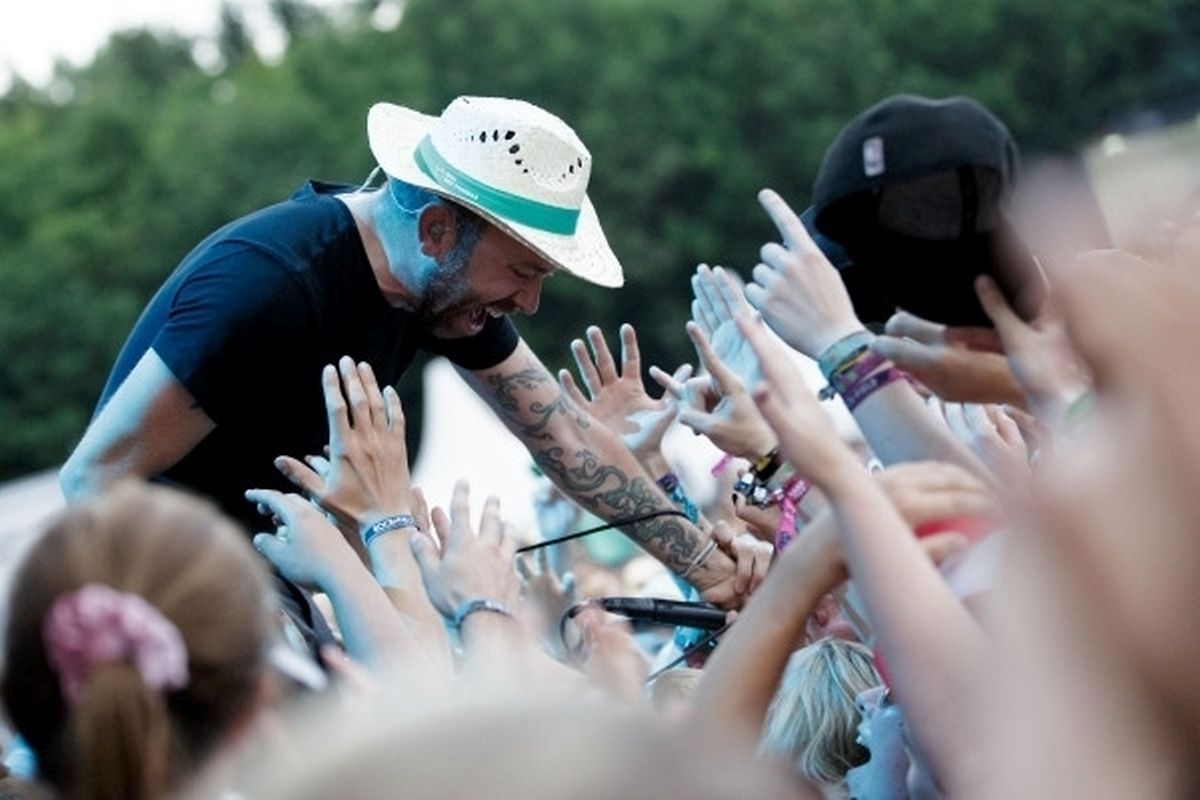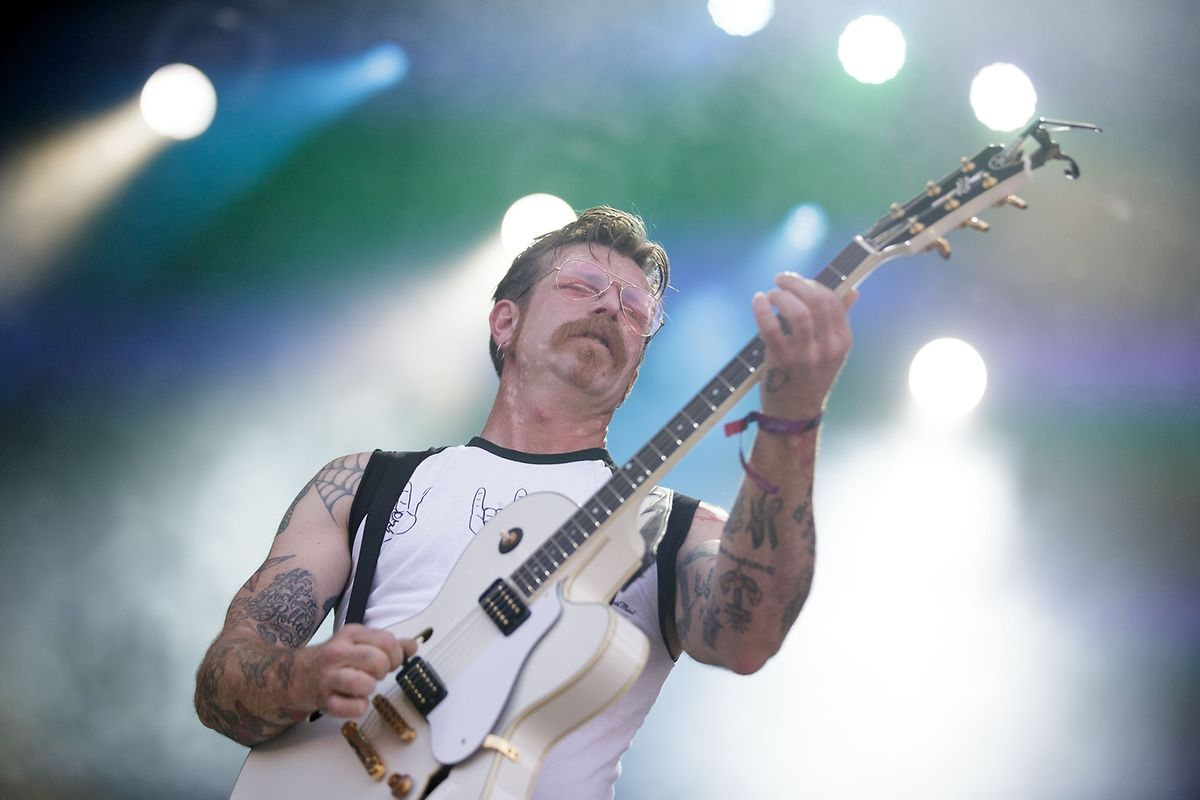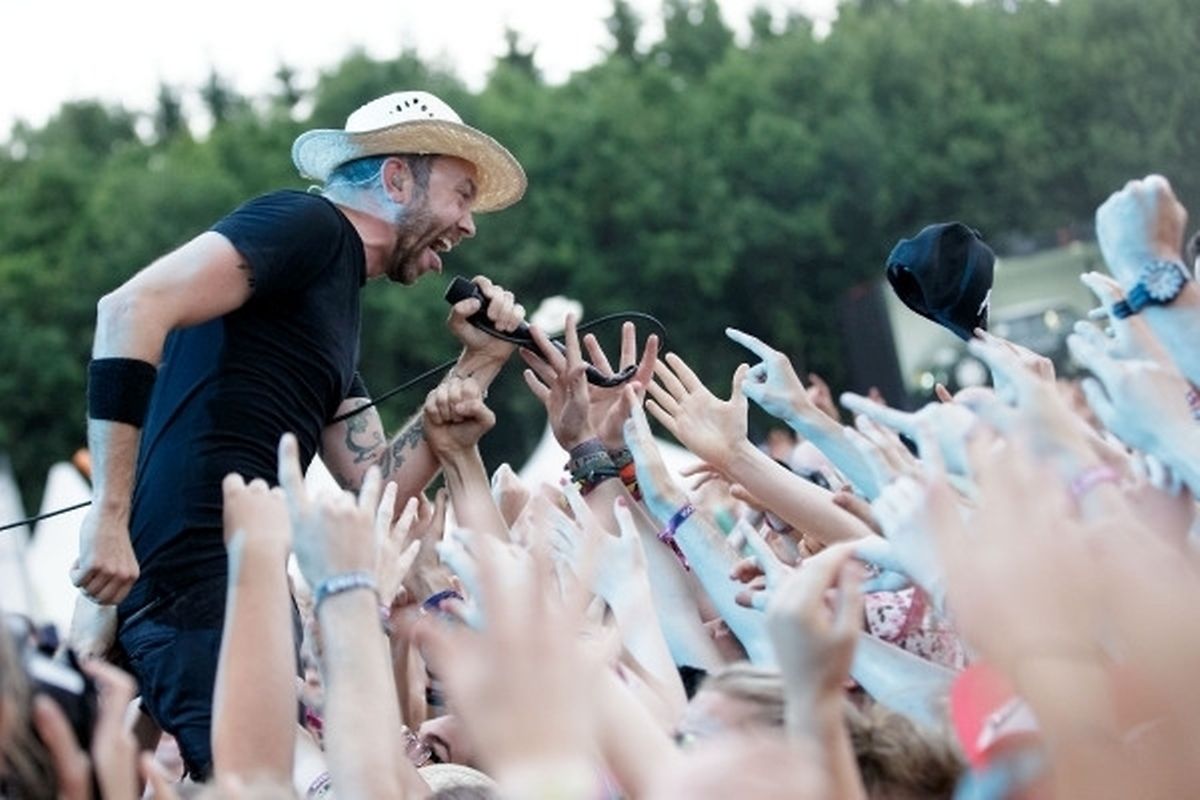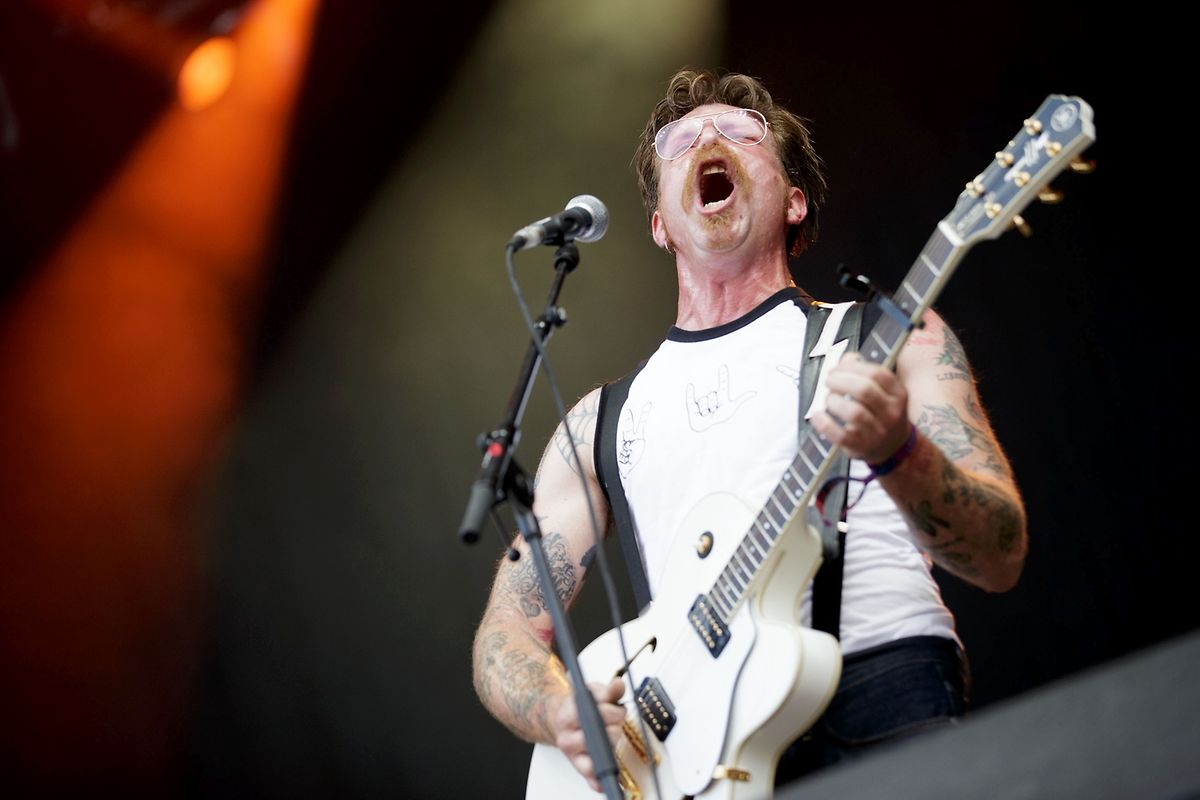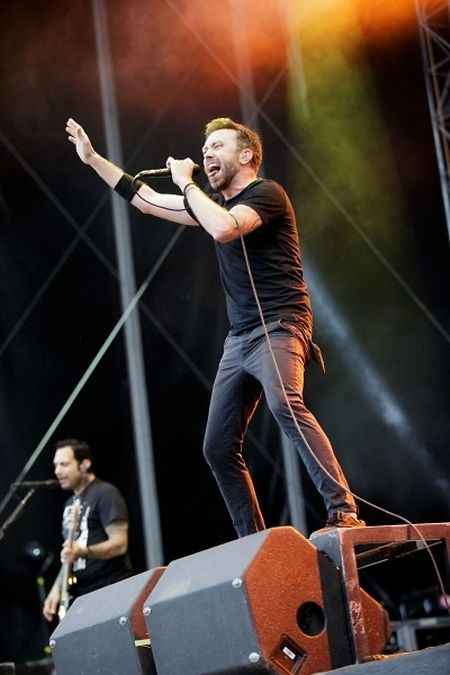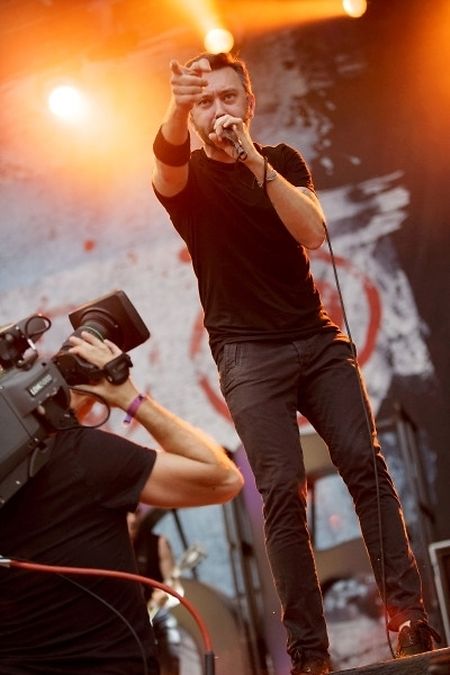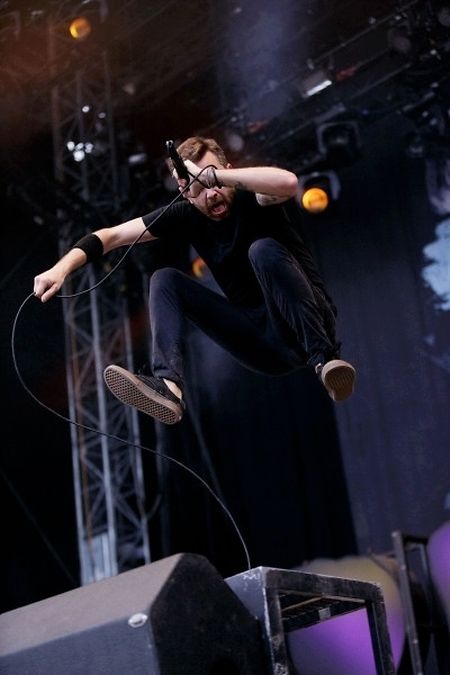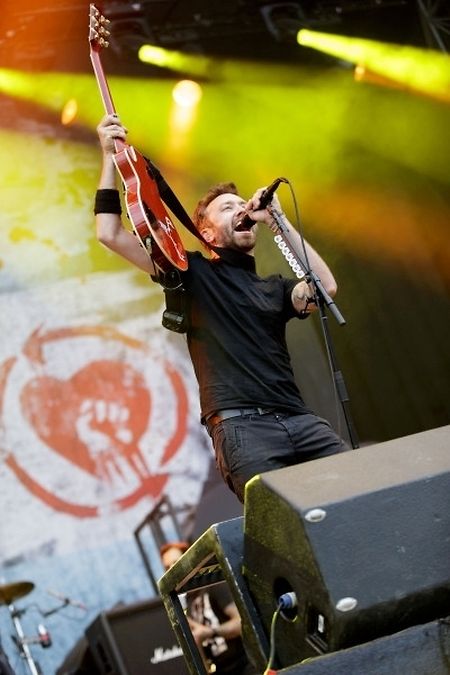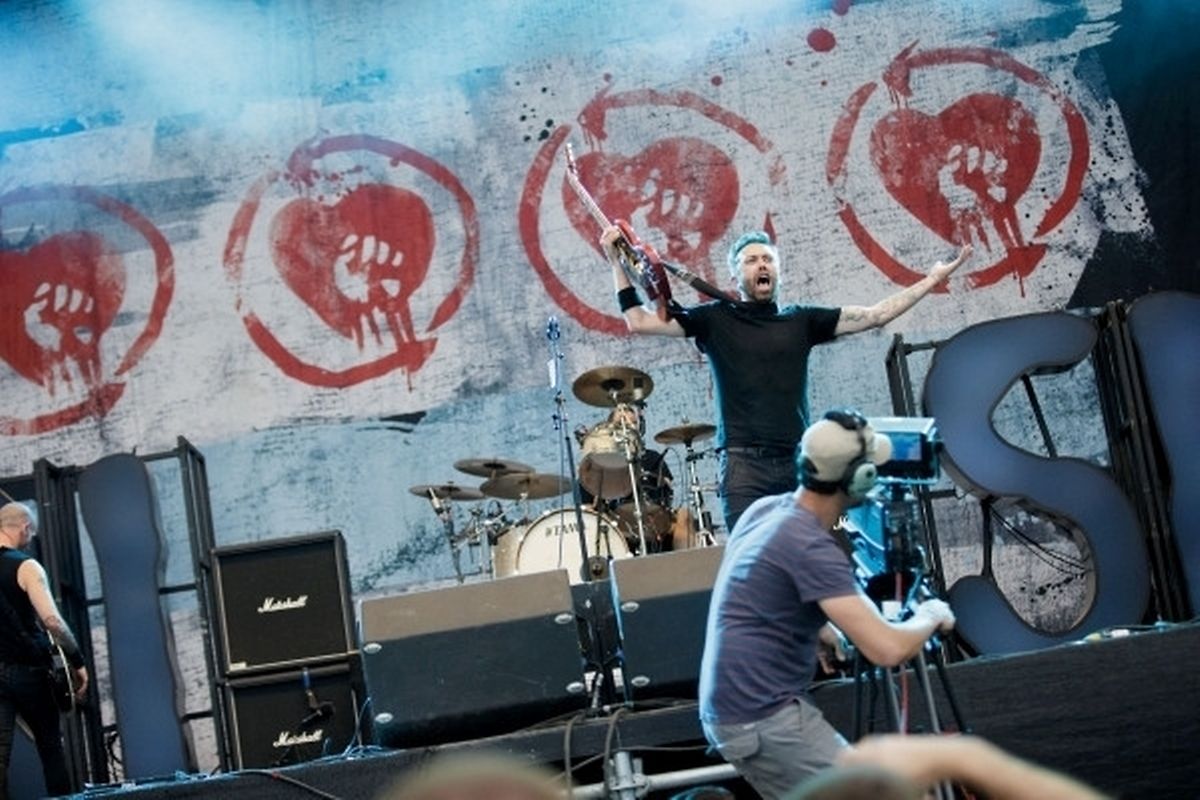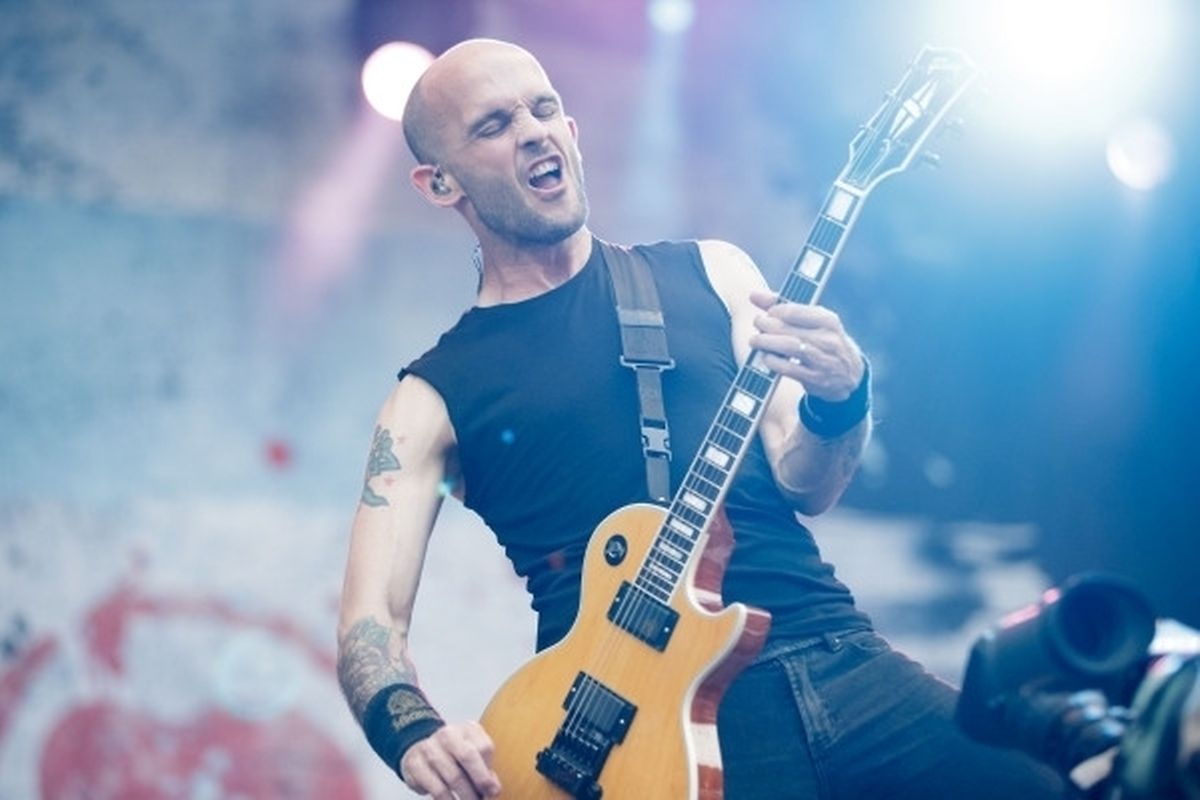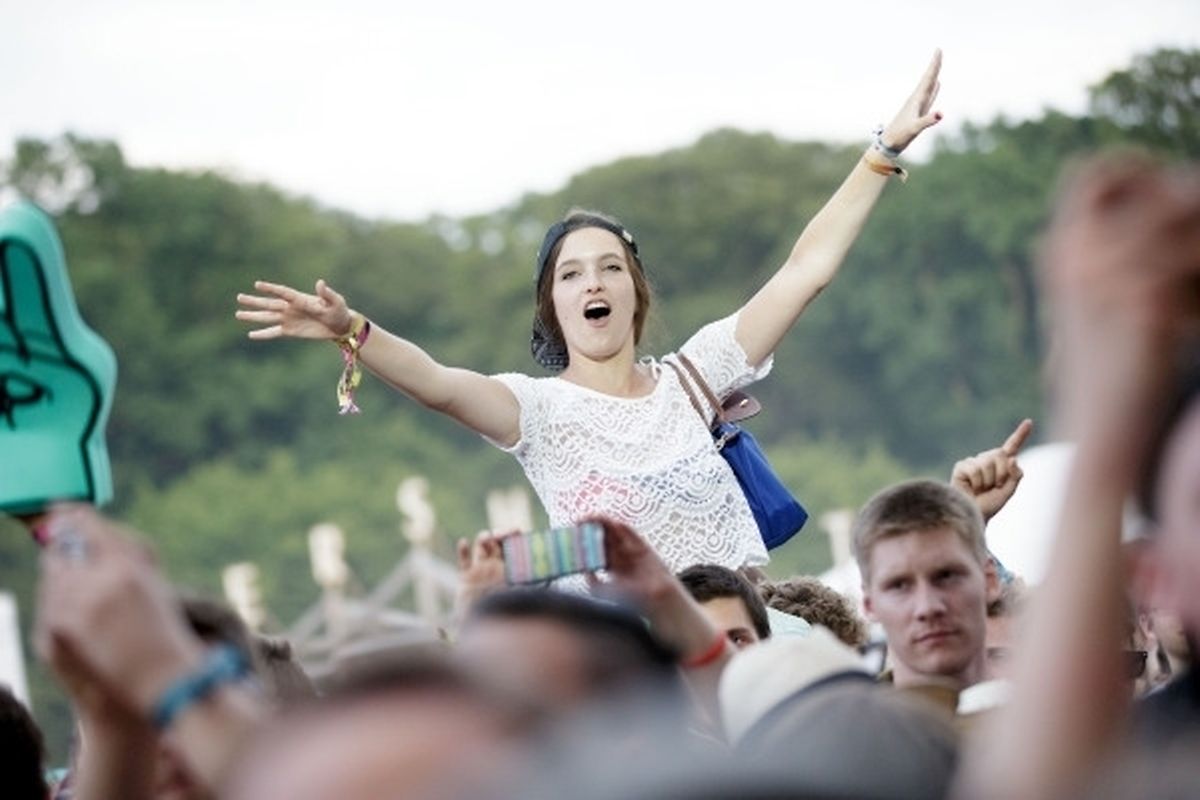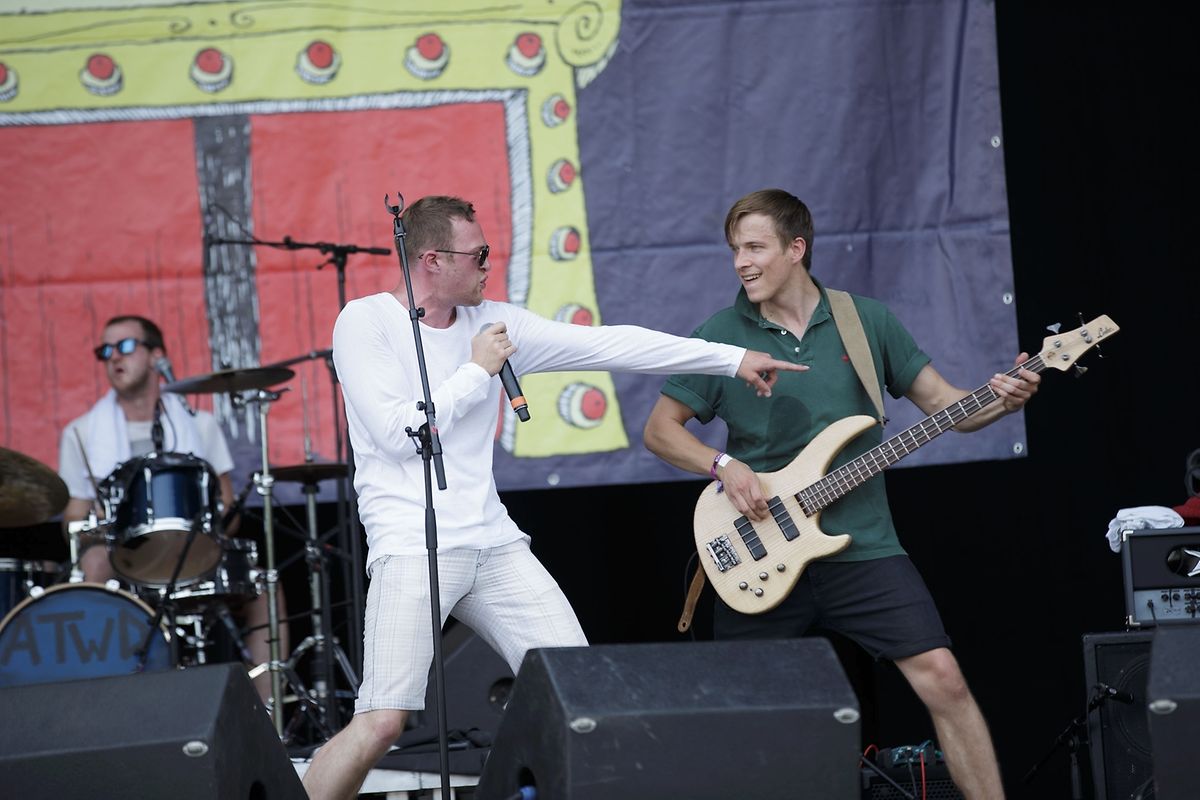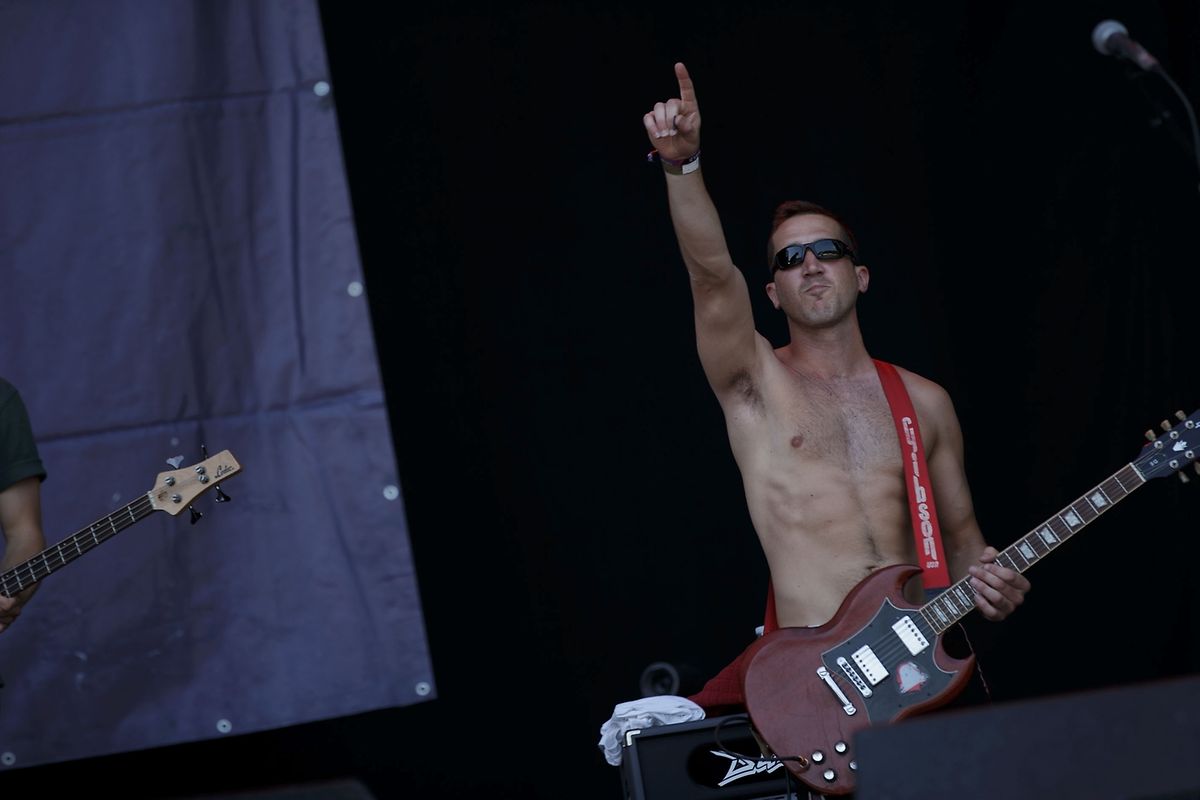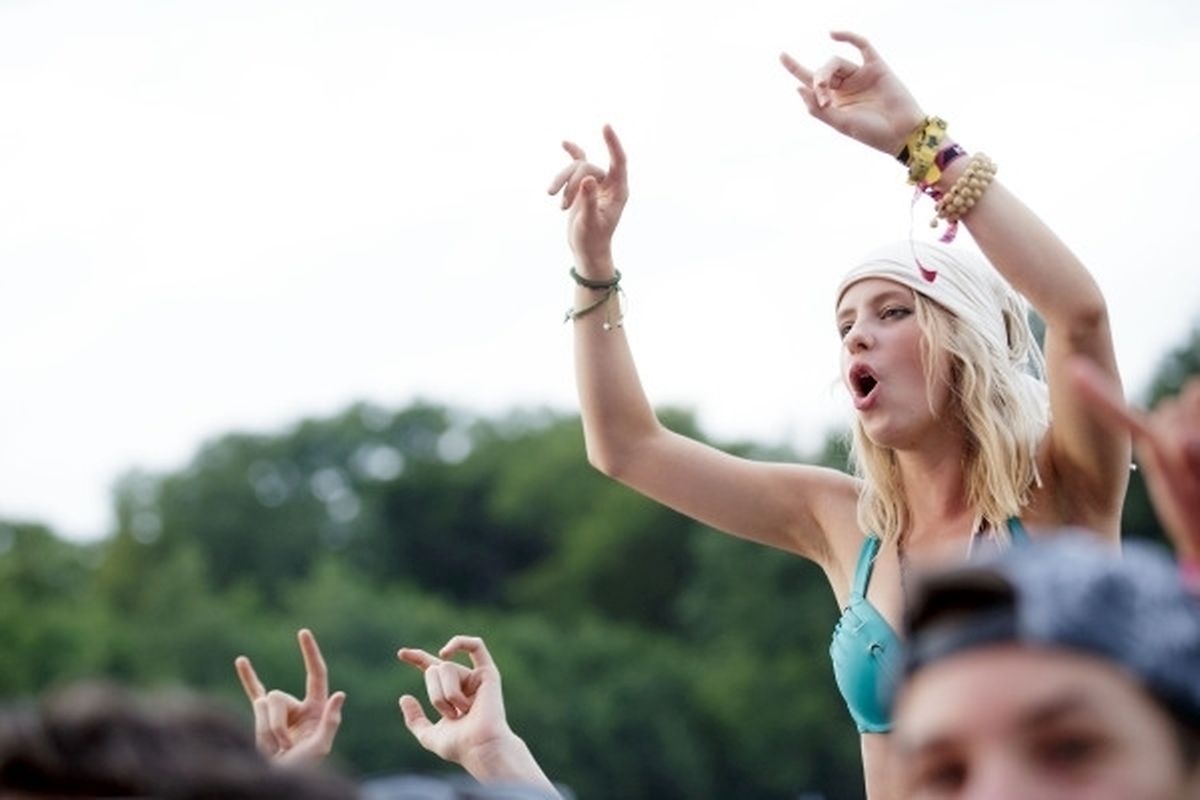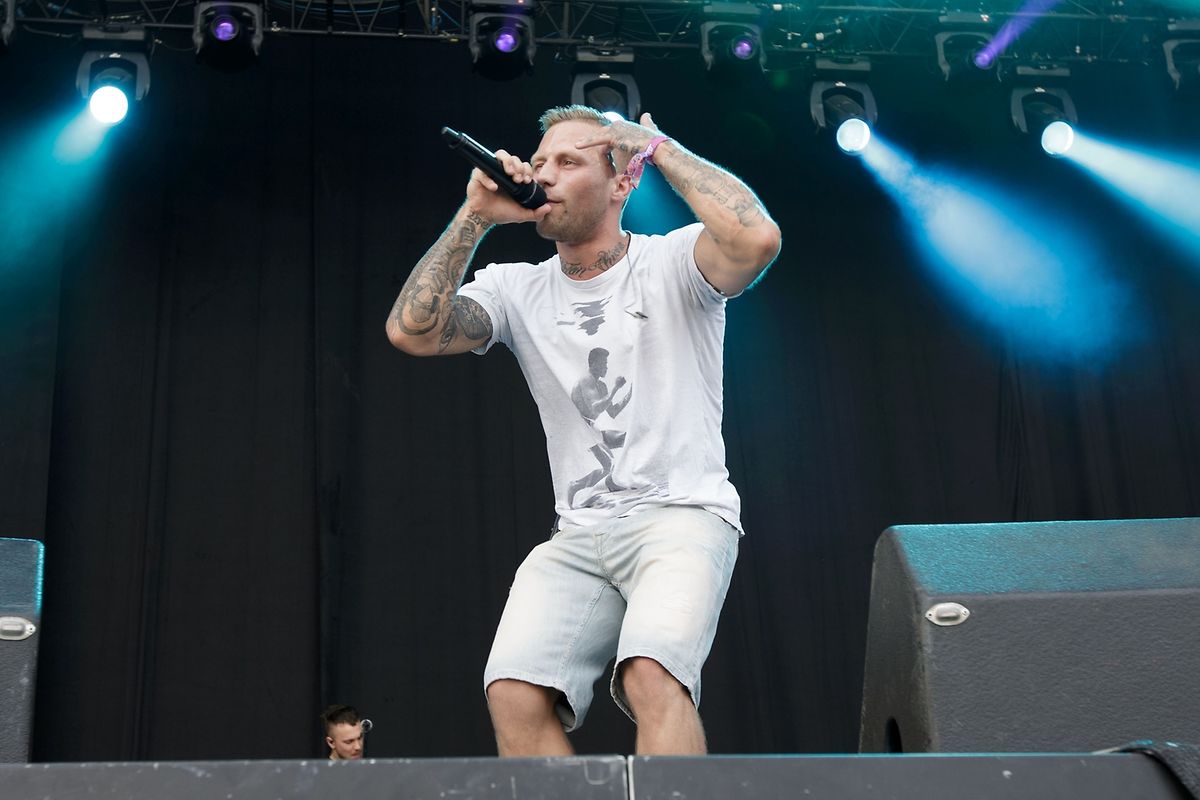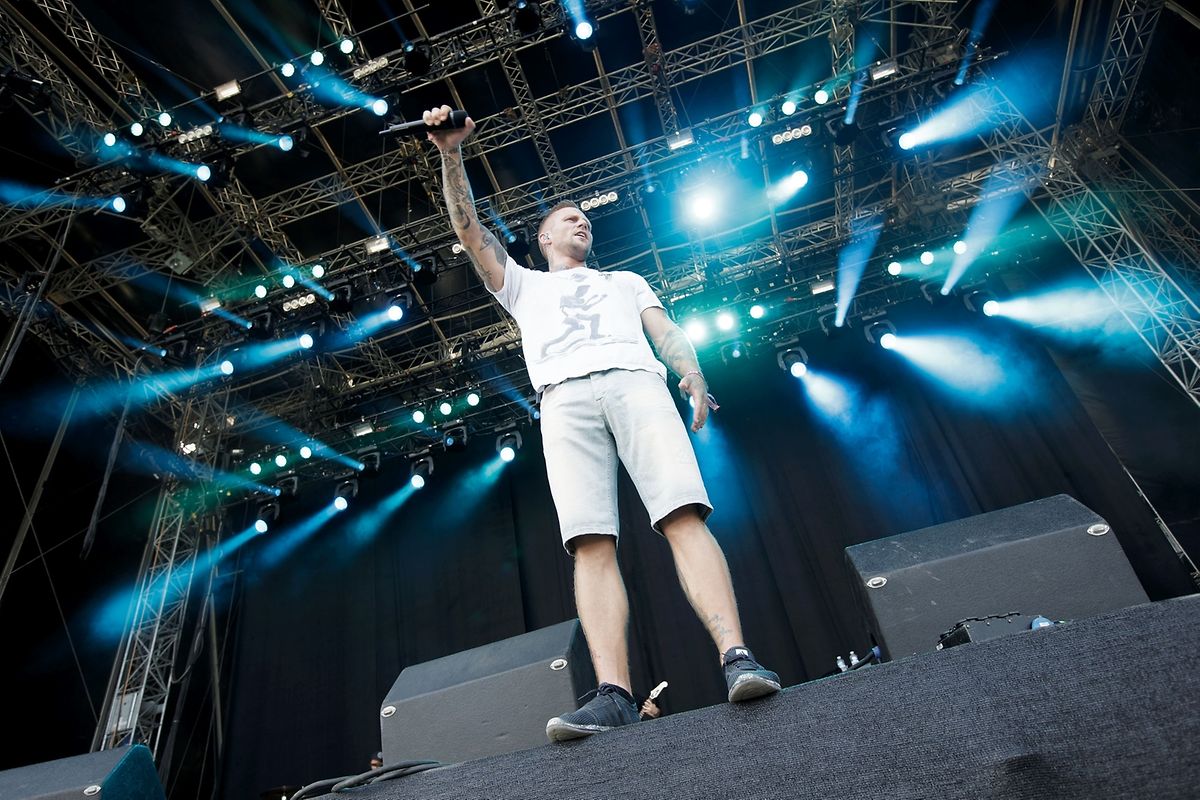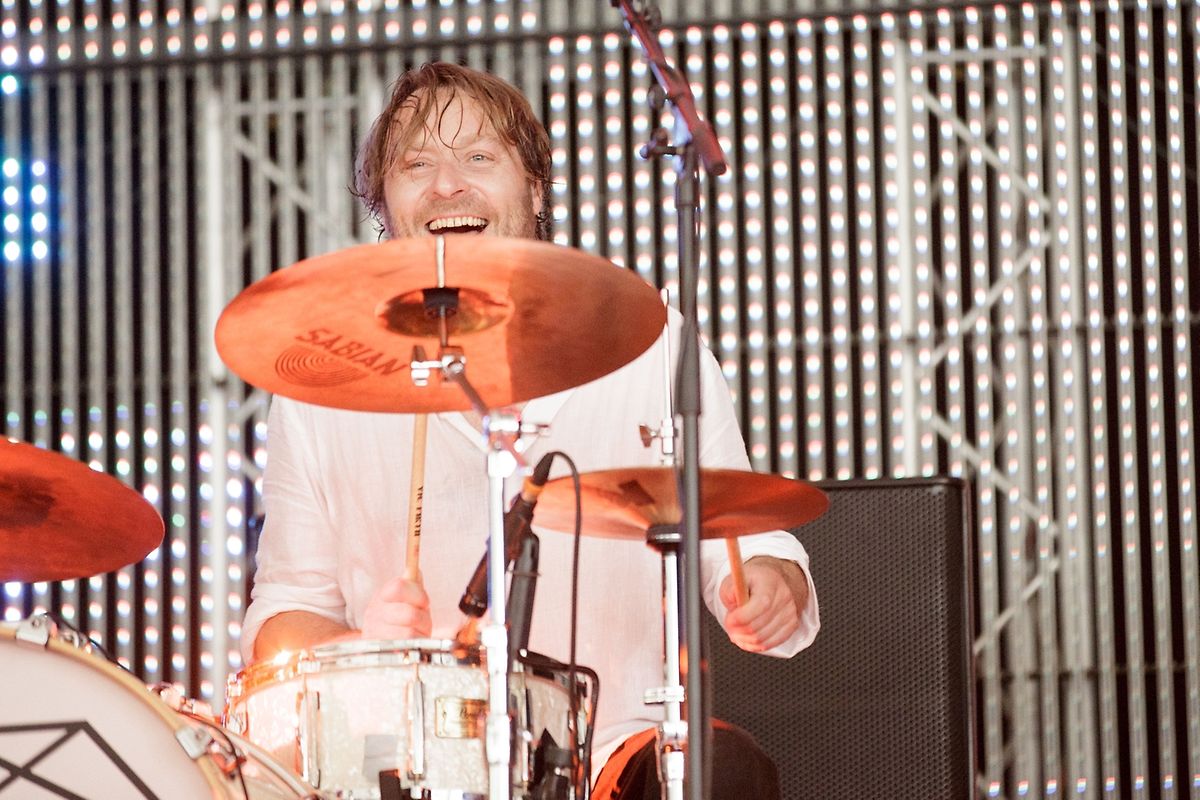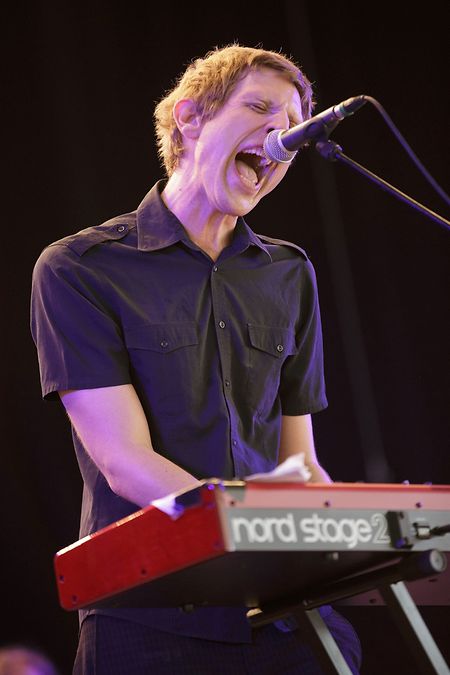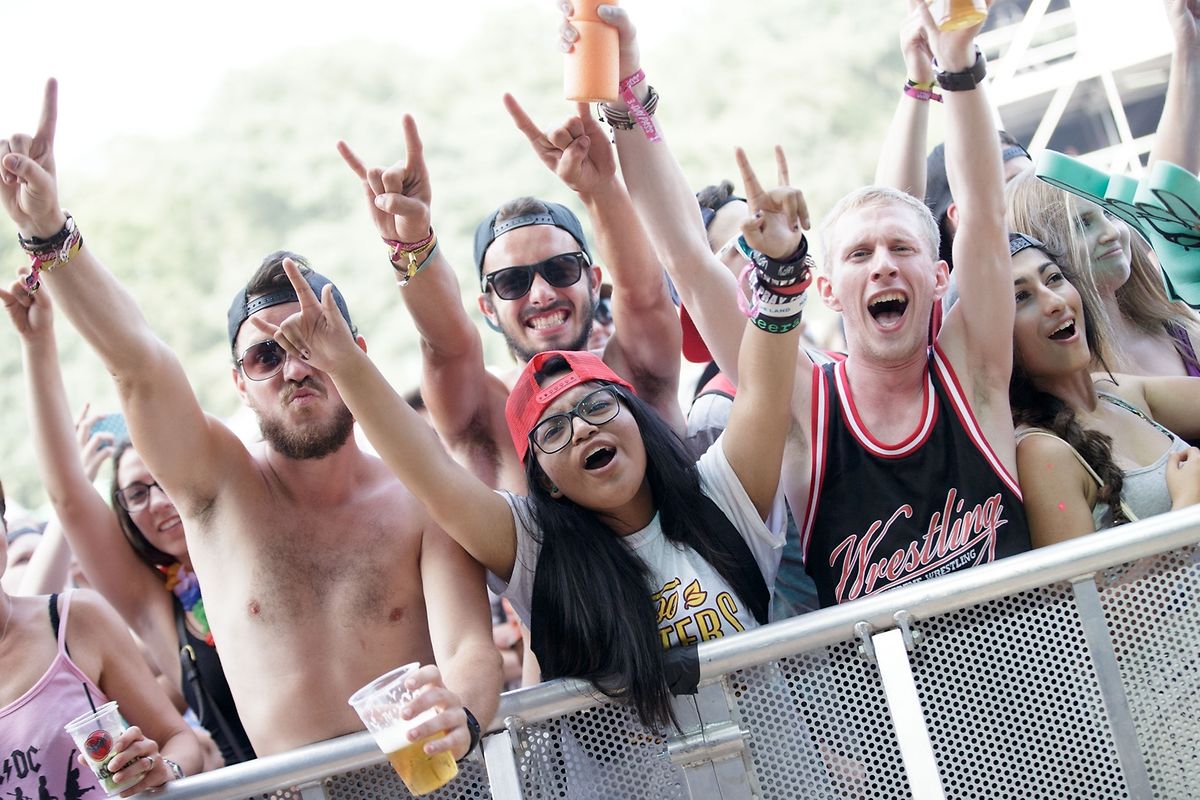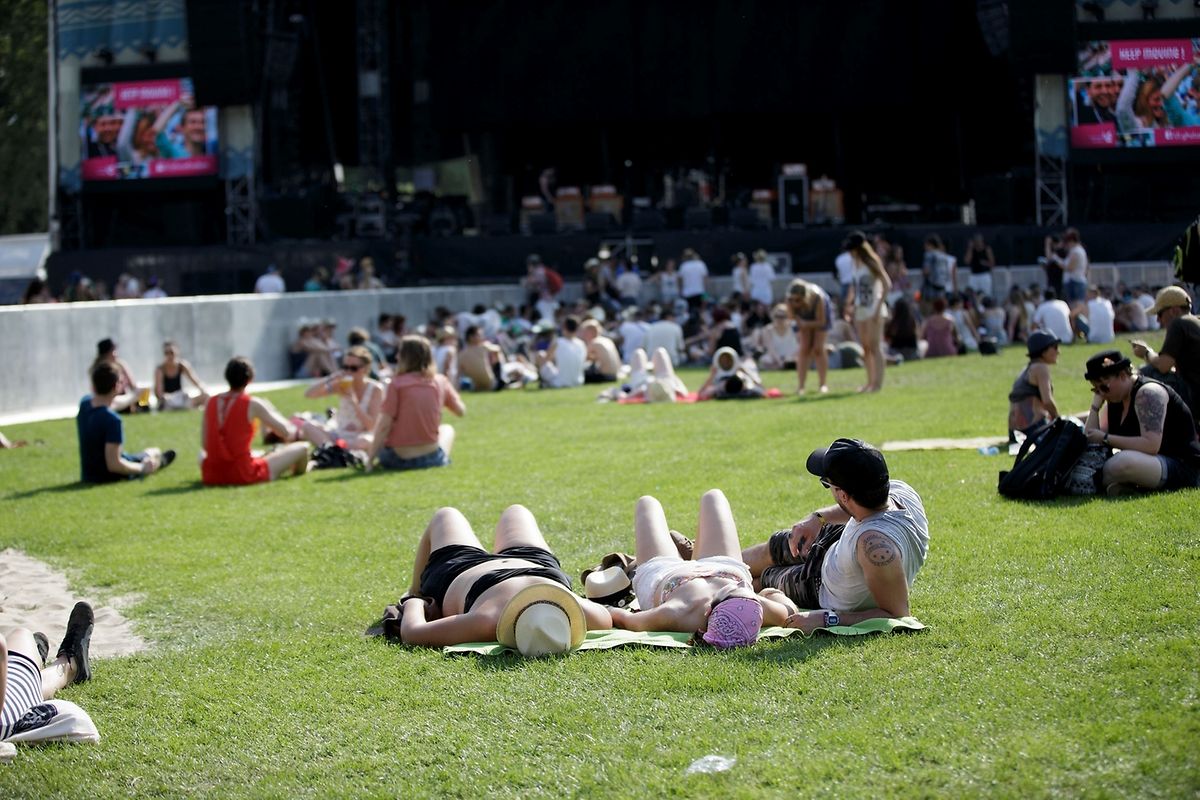 by Sam Steen
Many were dreading day 2 forecast to be the hottest day of Rock-A-Field, but actually was not as bad as predicted. Ten acts in total, three of them local, took to the stages and we have little reviews of them all:
The Disliked
Getting things going on this incredibly hot day were The Disliked. A Ska/Reggae band from Luxembourg who recently released their debut album, Hotel Numero 24. That makes it sound like they are a new or perhaps inexperienced band but in reality they have been together for a very long time (read more about that here). They brought all of that experience to their performance and though only the early revellers got to hear them they were treated to a fun and energetic set that suited the sunshine perfectly.Check out the interview with The Disliked
Ice In My Eyes
Keeping things local on the Startin Stage, Ice In My Eyes offered something quite different, identifying themselves as a pop/rock band they offered up a collection of songs that were both melodic and danceable. Ice In My Eyes are a new band but their members are not new to the local music scene, formed by past members of groups like Inborn, Hal Flavin and Metro they were more than comfortable on stage and delivered a set that will surely have earned them many new fans.
Kontra K
German rapper Kontra K took to the Main Stage next and the 28 year old disciple of Nas and Notorious BIG showed why this Rock-A-Field crowd are so keen on German acts by drawing the biggest crowd of the day so far. With a mix of live band and samples (including Labrinth and TinieTempah's Earthquake) behind him he had his audience moving from start to finish often leaving the stage to walk up through the crowd.
The Tame And The Wild
Heading back to the Startin' Stage and it was time for another new(ish) local band. The Tame And The Wild, the new incarnation of Kate, played a collection of songs from their as yet unreleased album. The bands guitarist Philippe had said that this new version of the band was less poppy than Kate and that was immediately obvious. Surrounded on stage by porcelain stags heads their songs moved from darkly atmospheric to all out indie rock but they were all tied together with catchy hooks and sing-along choruses. Take a read of the interview with The Tame And The Wild
Eagles Of Death Metal
One of the best festival bands around were next to grace the Main Stage as the Eagles Of Death Metal went through a set list that was a mix of their greatest hits and some new singles that are sure to find their place on any future best of compilation. Frontman Jesse Hughes had the audience in the palm of his hand from the moment he stepped on stage and his patter with the crowd has everyone smiling, even an extended guitar battle with lead guitarist Dave Catching had the audience laughing when they challenged bass player Matt McJunkins to follow suit. He dually obliged and the band bowed off to rapturous applause and calls for more.
We Were Promised Jetpacks
Scottish indie rockers We Were Promised Jetpacks began their set on the Startin' Stage almost immediately after the Eagles Of Death Metal left the main stage and they mixed their set with crowd pleasers like Quiet Little Voices and It's Thunder & it's Lightning and while those who were there enjoyed the performance the truth is the crowd that attended the gig was too small for a band of their quality.
Rise Against
Rise Against had no such problems. These veterans of the American punk and hardcore scene played a long set that had the Main Stage crowd bouncing throughout. The front of the crowd,when it wasn't a mosh pit, was a sea of waving arms and pointing fingers as the four piece from Chicago rocked Roeser and singer Tim McIlrath was clearly pleased with the reaction. They seemed to have a great time on stage and judging by the cheers and calls for more as they departed, the sweaty masses did too.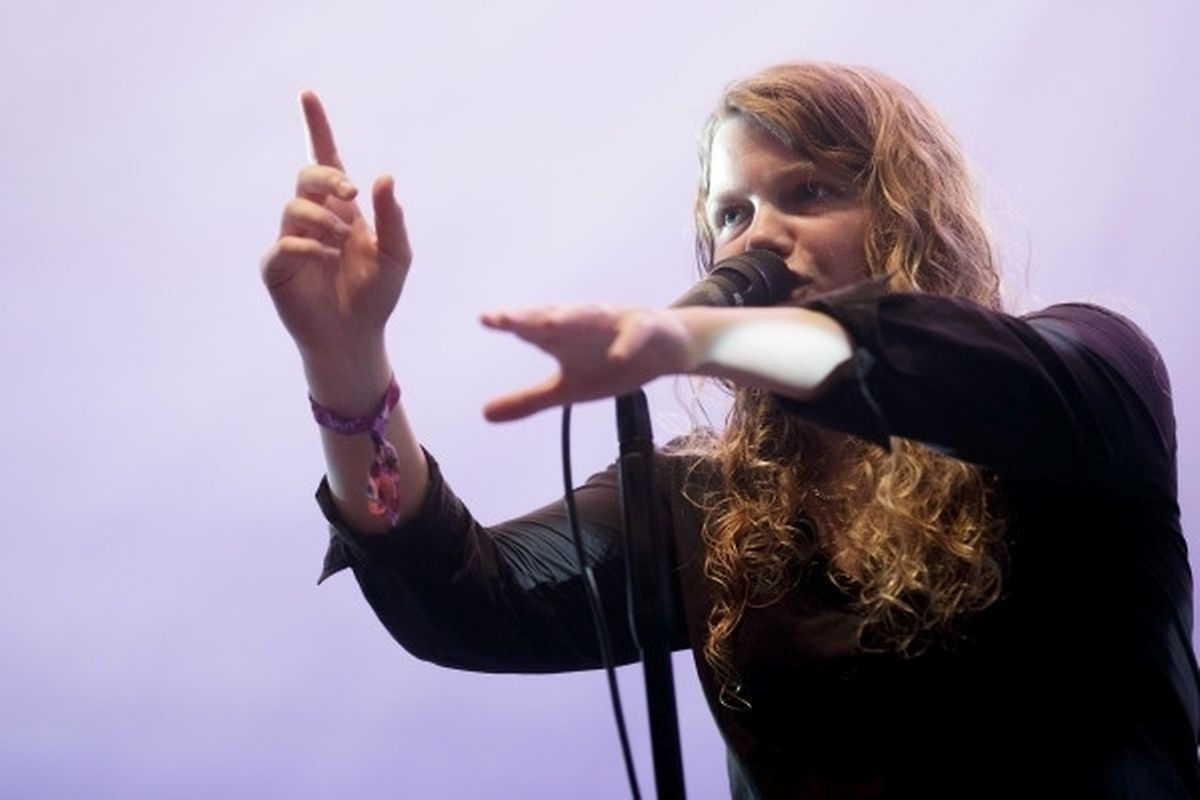 Kate Tempest
Back to the second stage then as Londoner Kate Tempest began her set. The Mercury prize winning spoken word artist started off with a relatively small crowd but as her performance carried on the audience grew and by the halfway point they were locked in. It was impossible to take your eyes off Kate as she effortlessly and faultlessly threw lyrics out that were as thought provoking as they were entertaining over beats that had the crowd jumping and dancing right to the end when she delivered an acapella monologue that drove the crowd wild. She was amazing at Sonic Visions, she surely added many more to her army of fans with this set that caused goose bumps on more than one occasion.
Wu Tang Klan
Hip Hop royalty Wu Tang Clan brought the Main Stage to a close with Method Man, RZA, GhostfaceKillah and co delivering some old skool rhymes and beats that the crowd immediately reacted to, dancing and moving to the music like it was 1994. Wu Tang Clan are obviously a big name in the industry but perhaps the show could have had a bit more spectacle. Despite that they were clearly having a good time and that mood transferred itself to the audience.
Gramatik
Bringing Day 2 to a close was Slovenian electronic producer Denis Jasarevic, better known by his stage name, Gramatik. Mixing elements of Hip Hop, electro and dubstep this prolific producer of music, (9 albums since 2008), kept the late night party people going right to the end, the covered Startin Stage proving once again to be the perfect venue for dance music at Rock-A-Field
So far the festival has provided a good mix of local and international talent and that is set to continue today when bands like Muse, BRNS, Echosmith, Alt-J and Mutiny On The Bounty bring the curtain down on RAF2015
DAY 2 Highlight: Kate Tempest
Do not miss the news - sign up to receive the wort.lu newsletter in English delivered to your inbox six days a week.