Roeser readies for Rock-A-Field this weekend
Roeser readies for Rock-A-Field this weekend
Rock-A-Field, Luxembourg's biggest music festival, returns this weekend and with thousands of people set to make the trip to Roeser. Sam Steen chats to Michel Welter of den Atelier all about it.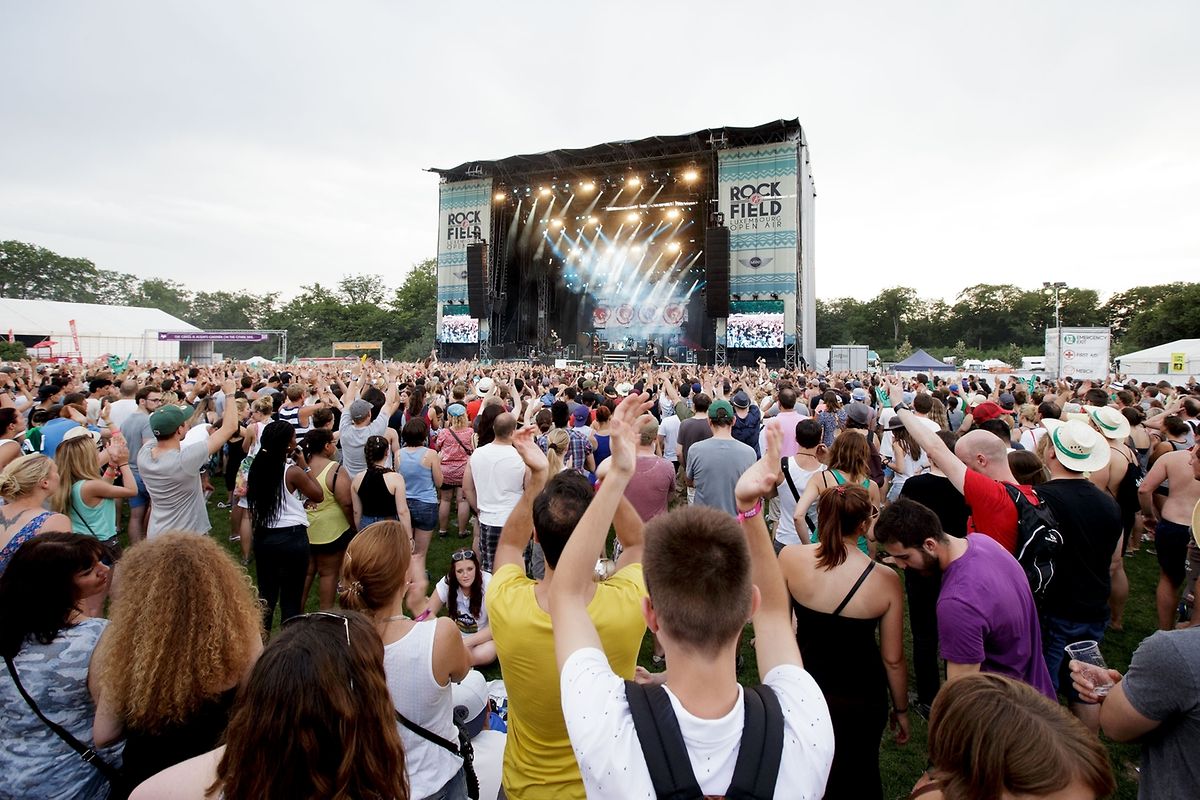 By Sam Steen
Rock-A-Field, Luxembourg's biggest music festival, returns this weekend and with thousands of people set to make the trip to Roeser to see the likes of the Pixes, Gogol Bordello and Steve Aioki.
Michel Welter from den Atelier took some time to tell Sam Steen everything he'd need to know before setting off.
While Deichkind and the Pixies are officially the headliners of this year's festival, Michel recommends a number of other acts that shouldn't be missed including The 1975, "I saw them live and they really really convinced me, they were playing the main stage, at eight o'clock in the evening and they did such a great job."
He continued by mentioning Oh Wonder, "They're a bit like London Grammar, I believe it's actually a London duo. Tremendous first album so it's really the early stage for the band. I haven't seen them live but I love the album and they were very much talked about at the Eurosonic festival which is kind of an industry geek thing and that's going to be one of the good surprises of the festival" stated Michel adding that fans of Euro 2016 will also be able to watch the competitions final on Sunday. "We've got the football, it's important. It's part of the festival, it's having a drink with your pals, it's one big party."
"The festival takes place Saturday and Sunday, doors open midday on both days but the camping area will already be open from Friday at 4pm. A party will take place there with DJ's and drinks in the evening at the campsite.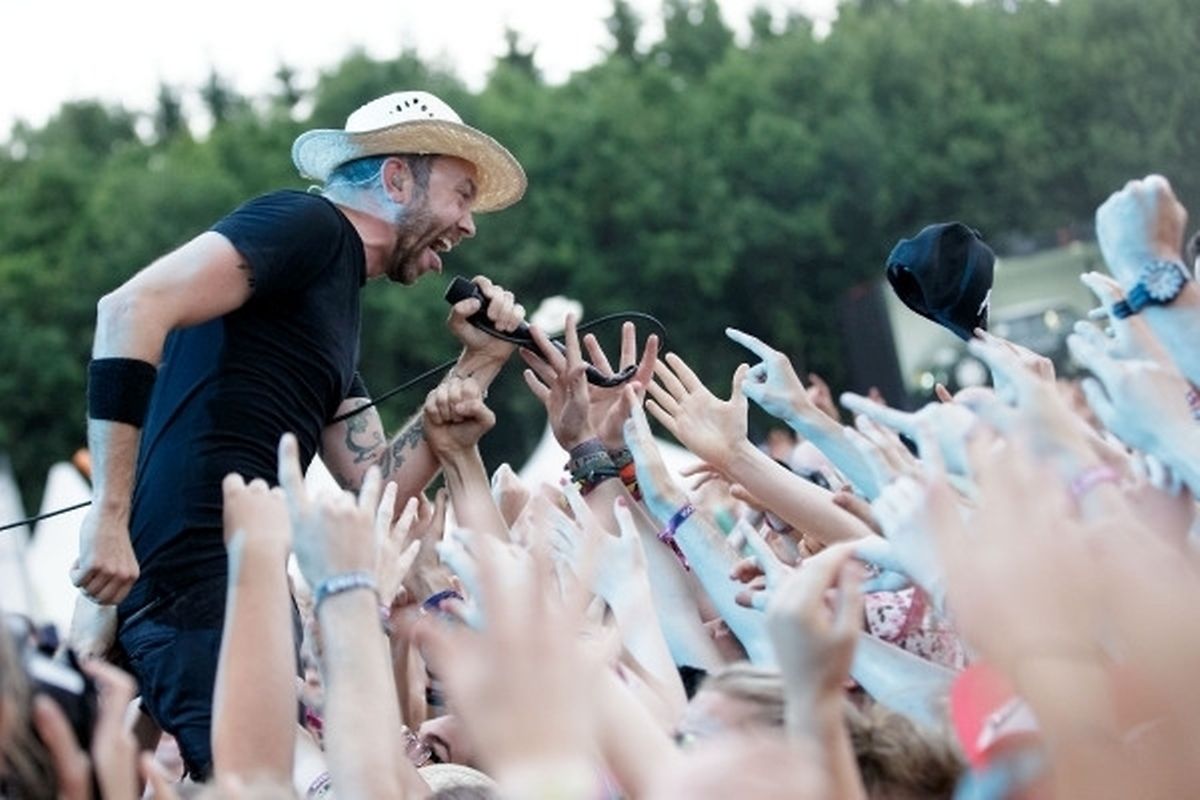 "We do encourage people to read the info section of the website before coming and it would also be good for people to download the app", said Michel before explaining some of the apps features, "there's some fun stuff, you can take a selfie and get the fox ears on your head so that's kind of funny but there's practical info as well you have the whole schedule, telling you when artists play, you can customise your own schedule, there's camping info on there, there's transport info etc. so downloading the app would definitely be a good idea if you're going to Rock-A-Field."
Anyone who has attended the festival in the past will be familiar with how to get there but just in case you are new to the system, Michel ran through the details. "We do have a parking fairly close to Rock-A-Field if you really want to take your car, you have to pay for that but there's a free shuttle, it's about a five minute drive, going from the parking to the festival", he said. "We do recommend though that you take public transport because it's free if you have a Rock-A-Field ticket. What we recommend is that you take the train to Bettembourg train station and from there there is a shuttle that operates constantly. That's the easiest and actually free way to get to Rock-A-Field."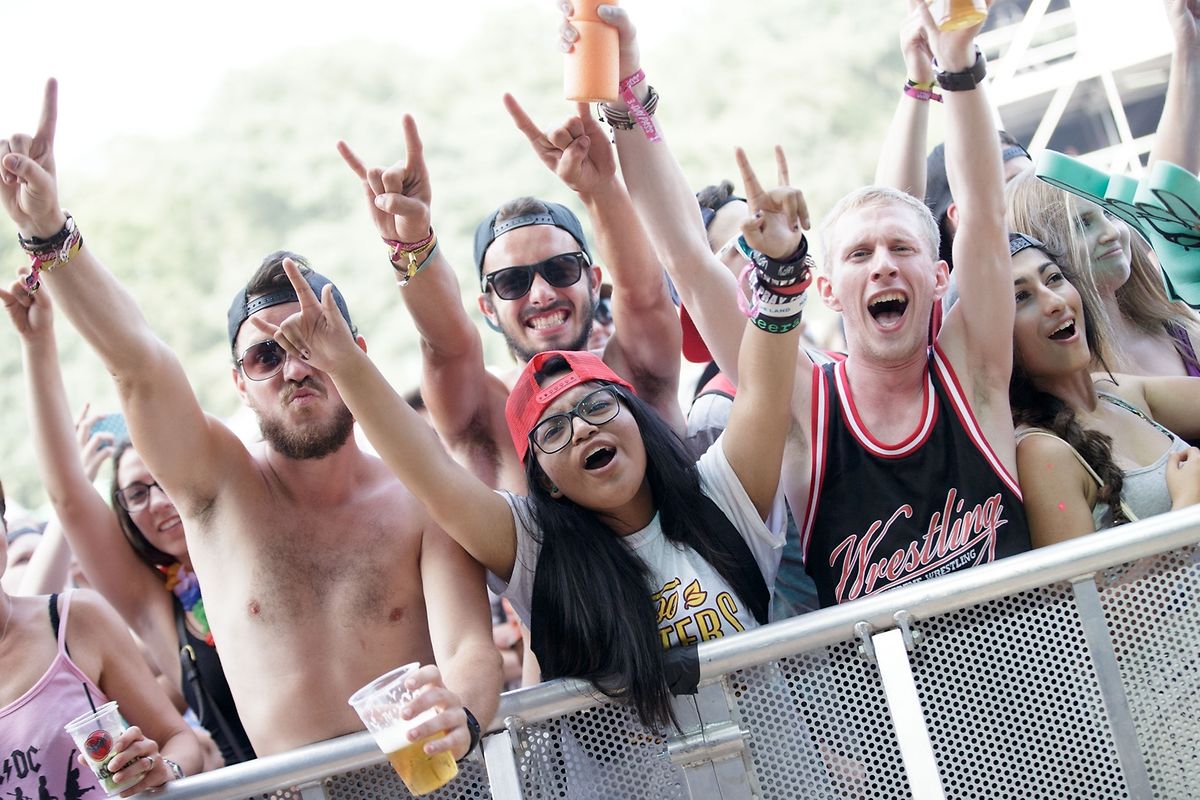 The set up of the festival site and the position of some of the stages has changed a little bit for this year's event and Michel said that revellers can expect a few surprises. One thing that is making a return though, is the Food Village.
"People loved it last year", said Michel, "it's fairly new, you take a small pathway through the woods, it's quite fairytale-like and then you come into the food village, we have about a dozen food trucks, we have everything from pizzas and curry and even sushi again this year so really a great variety of food available, and in the middle of all that there is a lounge with hammocks and bean bags, people really loved it last year so it's back again."
Great bands, good food, football on the big screens and a good weather forecast should make for a great weekend.
Tickets are still available through the websitewww.rockafield.lu and the app is available for both iPhone and Android devices.
___________________________________________
Sam's Scene!
Read Sam's other articles in his very own dossier on wort.lu : Sam's Scene!___________________________________________
Sam Steen on ARA City Radio
You can catch Sam in his "Freshly Squeezed Breakfast Show" on ARA City Radio every weekday morning from 6-9 am. For more info visit the website: www.aracityradio.com___________________________________________