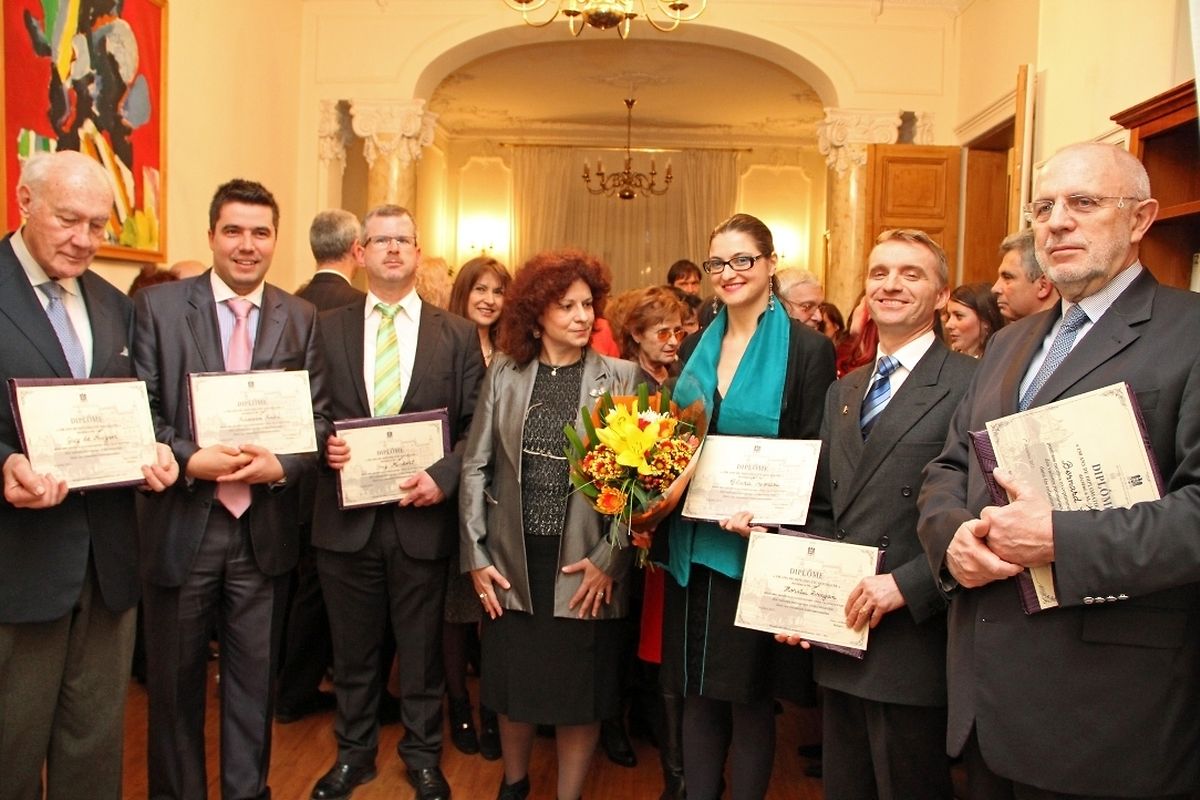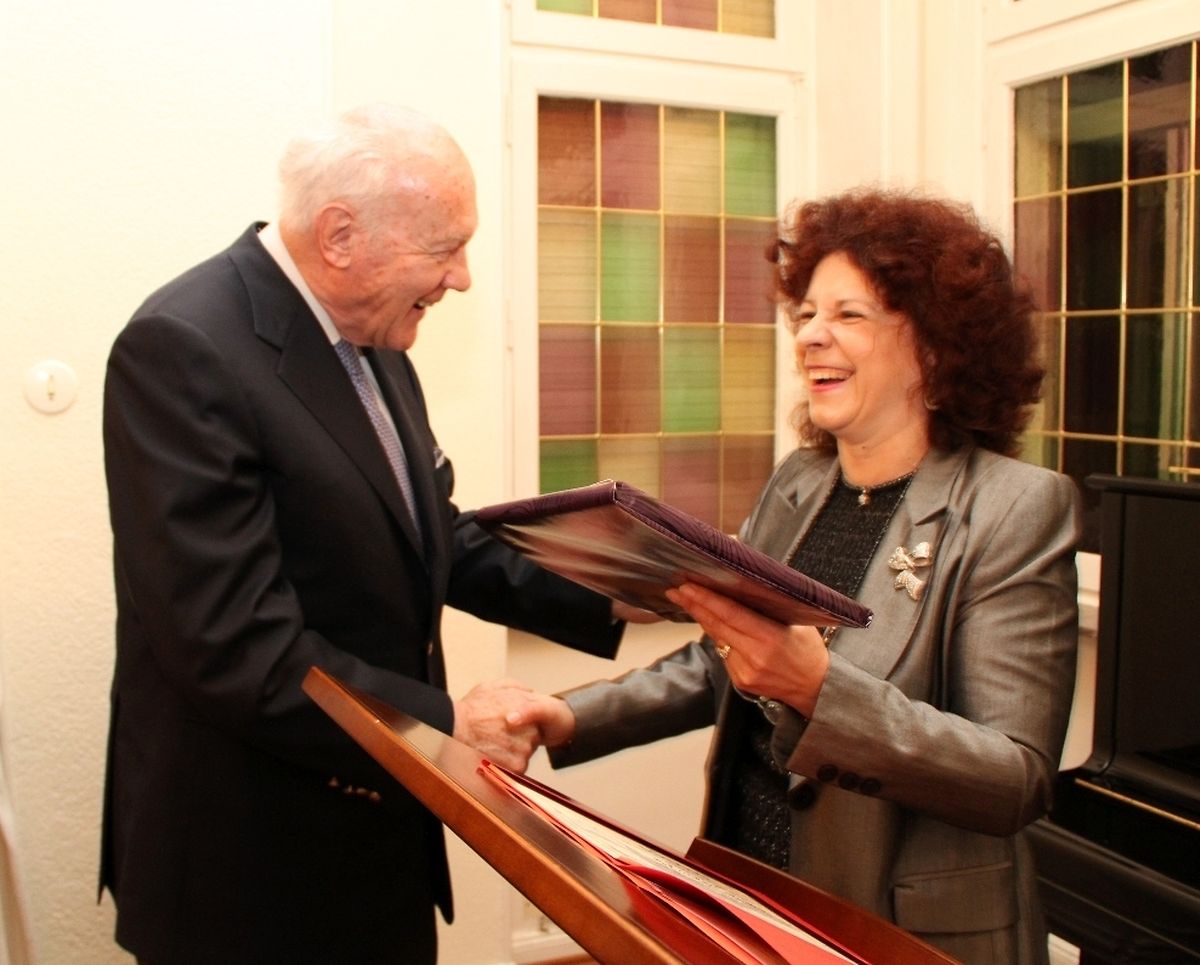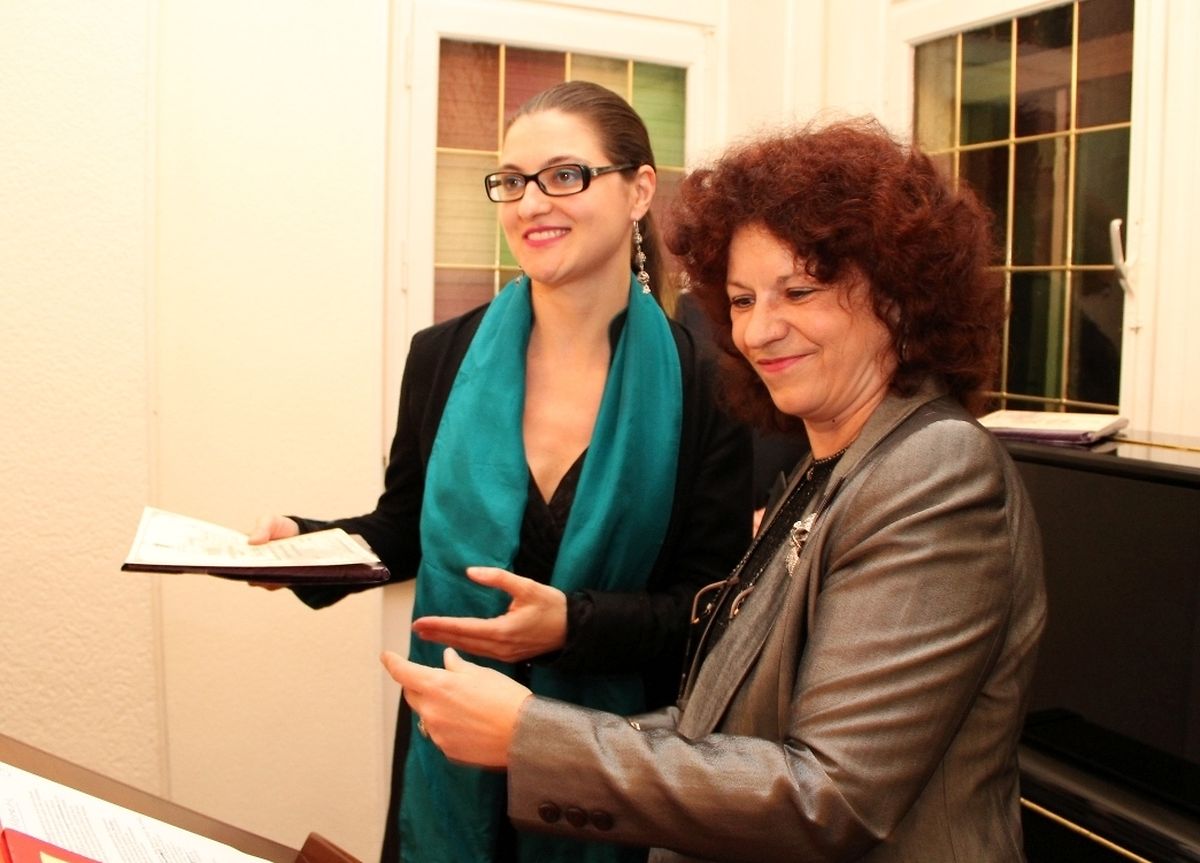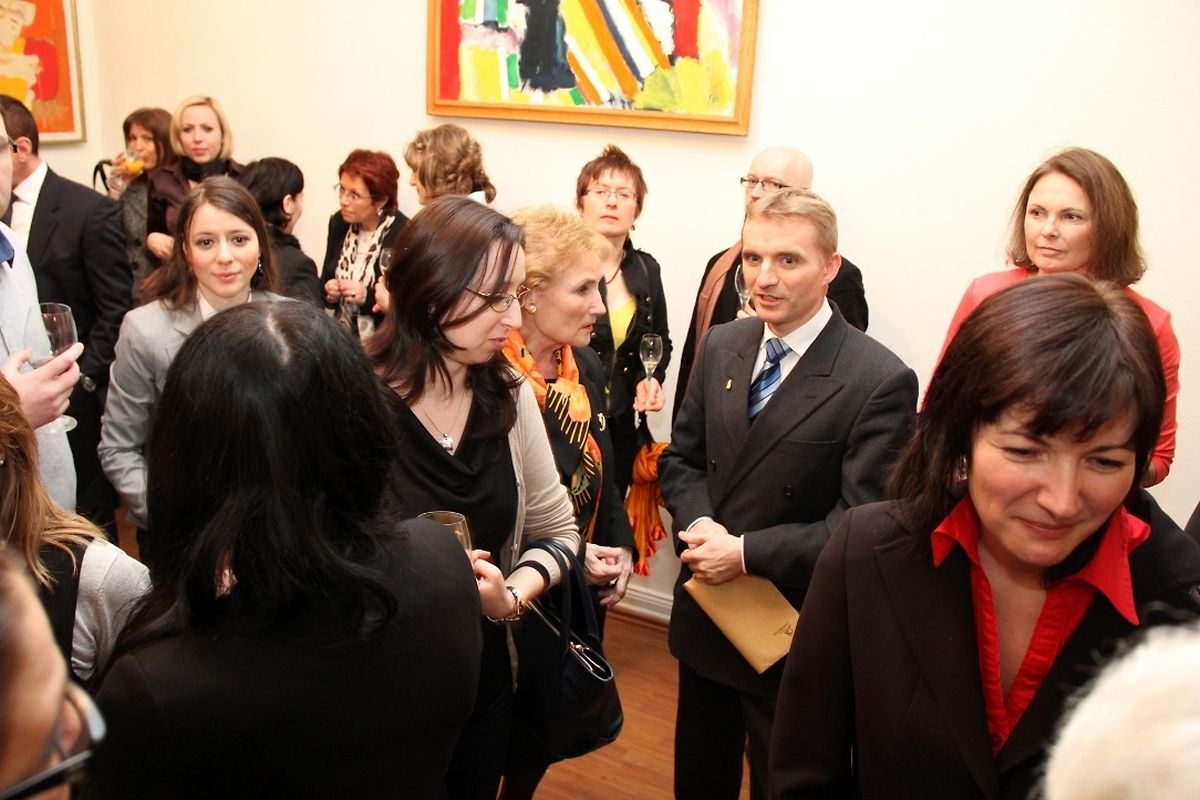 (RM) The Romanian Embassy in Luxembourg organised an event on Tuesday night to mark 150 years of Romanian diplomacy.
As part of a series of events organised by the Romanian authorities in several states where the country has developed good diplomatic relations, the event in Luxembourg celebrated and reinforced the long-term and prosperous relations between Romania and the Grand Duchy.
To mark a successful partnership, the Romanian Ambassador Mrs Roxana Iftimie awarded diplomas signed by the Romanian Foreign Affairs Minister,Titus Corlățean,to eight members of the local community for their consistent efforts to promote both Romania and Luxembourg.
On the night, four Luxembourg nationals, as well as four Romanians living in the Grand Duchy were praised for their outstanding contribution in promoting and maintaining mutual respect and understanding between Luxembourgers and Romanians.
Eight people were awarded for their commitment to promote Romania
''These eight individuals who officially received our highest respect and appreciation for their significant contributions, come from various walks of life. Some are strongly passionate about economics or culture and have used their expertise to promote Romania in every way possible whereas others have devoted their time to setting up associations where Romanians as well as those interested in our country can find relevant answers to their queries,'' explained the Romanian Ambassador to Luxembourg.
Amongst those who were awarded a diploma on the night were also personalities from Luxembourg's public and foreign affairs, theatre and the business community including Guy de Muyser the Honorary Maréchal of the Grand Ducal Court, Charles Muller, Director of Théâtre d'Esch sur Alzette, local entrepreneur Bernard Elvinger and Guy Modert, President of the Luxembourg-Roumanie association.
Luxembourg national Mr Modert, president of the Luxembourg-Roumanie association since 2011 voiced a strong passion for Romania's rich cultural heritage and beautiful landscapes which led him to getting involved in an association to provide Luxembourg public with accurate information on the country.
Romanian entrepreneurs thanked for their work
On the Romanian side, four members of the expat community in the Grand Duchy were praised for their involvement in promoting Romanian culture and values through numerous actions, be it business events, concerts, cultural or business associations.
On Tuesday night, the successful female entrepreneur Clara Moraru, also known for her fundraising activities and constant involvement in business actions since 2006, was awarded a diploma for her numerous actions to promote Romania.
''This event is a symbol of recognition and appreciation for what myself and the other personalities awarded on the night have done to create a prosperous connection between Romania and Luxembourg,'' Clara Moraru told wort.lu
Three other Romanian nationals were awarded diplomas for their proactive attitude and contribution to promoting their native country in the Grand Duchy.
Răzvan Radu, President of the Romanian-Luxembourgish Business Forum (RomLux) is a strong presence in the local business scene and is known for promoting Romania's business sphere on numerous occasions.
Alongside him, Horațiu Drăgan and Antonio Grosu were also awarded the distinction by the Romanian authorities. President of a local Romanian choral association ''Voci din Carpați'' (Carpathian Voices), Horațiu Drăgan, a graduate of the National Music University in Bucharest and of the Conservatoire d'Esch-Sur-Alzette, involved for many years in the organisation of a large number of concerts and cultural events in Luxembourg.
Finally, Antonio Grosu also received a diploma from the Romanian Ambassador for promoting Romania. Grosu is the Head of the various chorus groups within the Notre Dame Cathedral in Luxembourg City and led the chorus that performed at the wedding of Princess Stephanie and Hereditary Grand Duke Guillaume.
A long history of good relations between Romania and Luxembourg
Romanian diplomacy marked its 150 anniversary in December 2012 with various events held at a number of embassies around the world.
The Luxembourg event although held in February 2013 represents a highlight within the series of events organised for the occasion due to a long history of excellent relationships between Romanian and Luxembourgish nationals. It reached a climax in 2007 when alongside Luxembourg, one of Romania's major cities, Sibiu was named the European Capital of Culture of the year.