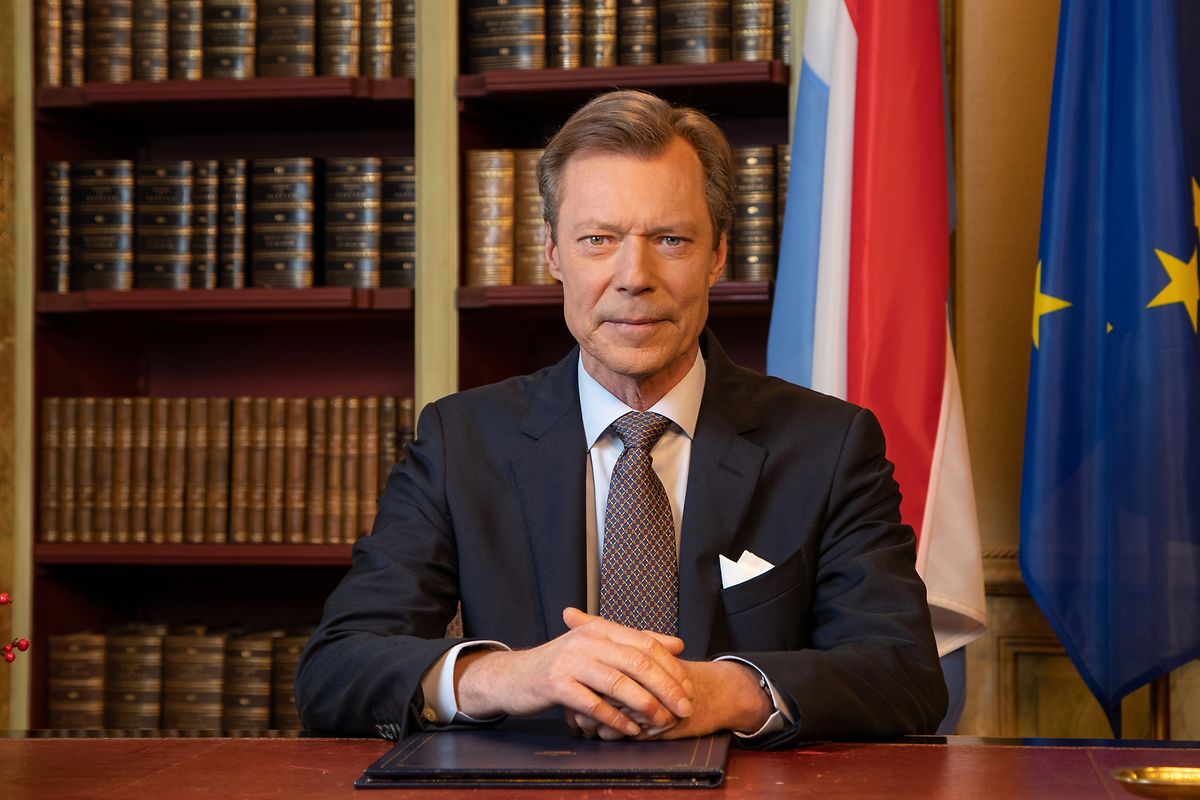 Photo: Cour grand-ducale / Claude Piscitelli
Looking back at an eventful year – from the death of his father Jean to a tornado striking Luxembourg – Grand Duke Henri appealed for solidarity and sharing values in his traditional Christmas Eve speech.
The past year had been full of emotions, Henri said, with the latest good news the announcement of a baby on the way for Crown Prince Guillaume and his wife, Princess Stéphanie.
"There was grief, but also happiness, remembrance and hope," the Grand Duke said. "All these feelings are very personal, but they also make people stand together and grow together."
Luxembourg mourned Grand Duke Jean, who died in April at the age of 98. Henri also paid tribute to the two soldiers who died in an accident at a munitions depot in February, and to the families whose homes were destroyed when a tornado struck the south in August.
"The Grand Duchess and I feel particularly connected with all those people who don't stand on the sunny side of life this year," he said.
The monarch also mentioned the 75th anniversary of the Battle of the Bulge, which saw Luxembourg freed from Nazi occupation during WW2 this month, which "reminded us, how thankful we have to be towards the people who defend our freedom and our values."
---
Get the Luxembourg Times delivered to your inbox twice a day. Sign up for your free newsletters here.