Rural Ireland wary of same-sex marriage vote
Rural Ireland wary of same-sex marriage vote
In the village of Knock in the west of Ireland, support for a "No" vote in Friday's same-sex marriage referendum is strong, as it is in many rural areas where the Catholic Church still holds sway.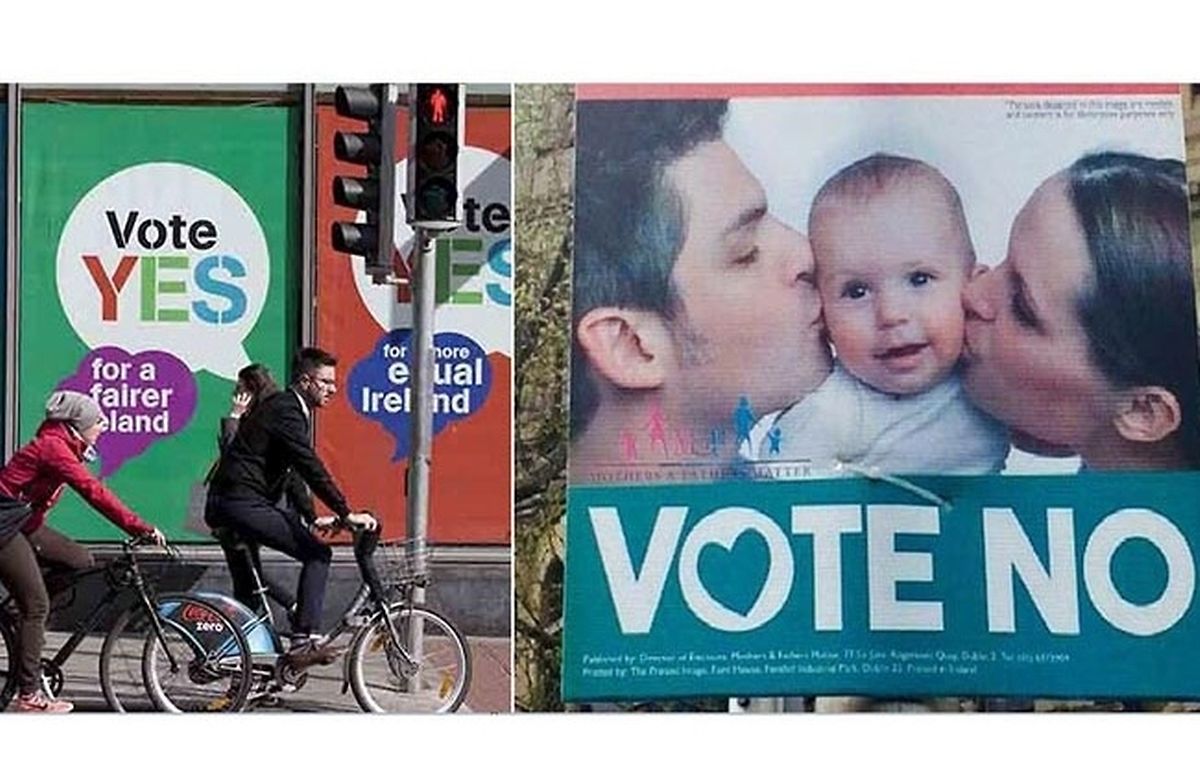 (AFP) In the village of Knock in the west of Ireland, support for a "No" vote in Friday's same-sex marriage referendum is strong, as it is in many rural areas where the Catholic Church still holds sway.
Lying about 200 kilometres west of Dublin, Knock is in Prime Minister Enda Kenny's constituency but many people here could not hold more different views from their country's leader.
"It will be 'No', all the way home," said James Blaine, a businessman in his 40s who lives in the village, which is best known as the site of one of Europe's major shrines.
"People need to reflect on traditional values. Everyone has a conscience and you've got to ask yourself, what would your grandparents and great grandparents say? They would say absolutely 'No'."
Debate on the referendum was initially slow to get going in Ireland, with all the main political parties supporting a "Yes" vote to legalise gay marriage.
But just as they did in previous referendums on abortion and divorce, Catholic bishops and social groups have been driving opposition to the change.
While the Church's influence has declined nationwide, they are finding a sympathetic ear in rural areas, where nine out of ten residents identified themselves as Roman Catholic in the 2011 census.
"There is something radically wrong when you have all the country's main political parties getting together to call for a 'Yes' vote and change the whole meaning of marriage," said 50-something Eileen Walsh, outside the Knock Basilica.
"It's looking very close to a dictatorship."
Along the main street, images of the Virgin Mary and Saint Padre Pio peer out from souvenir shop windows and cafés.
They cater to pilgrims to the Knock Shrine, selling religious medals, statues and mementos commemorating Pope John Paul II's visit here in 1979.
Noreen Redington, a local in her 40s, said she was undecided on how to vote, but predicted a split between Ireland's towns and rural areas.
"In Dublin, the 'Yes' vote will probably be strong, but in the country I have my doubts," she said.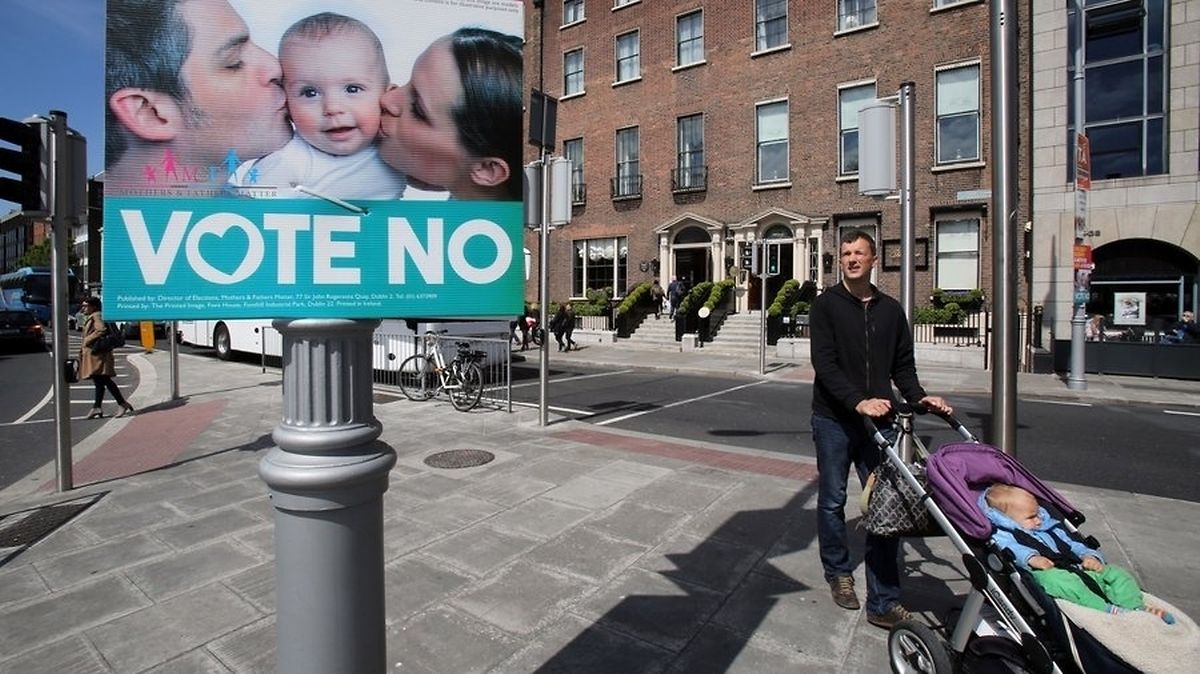 Low rural turnout
Much of this part of Ireland has been blighted by emigration, higher than average unemployment and migration to the bigger urban centres.
Ireland's economy expanded by the fastest rate in the European Union last year, but the impact of the 2010 financial crash here remains plain to see.
The meandering road to Knock through a string of small towns passes numerous boarded-up shopfronts as well as "ghost estates" -- housing developments left derelict after the money dried up.
In the village, there are few campaign posters, though the majority which are displayed come from the "No" camp.
Sociologist Ethel Crowley, who has written studies on rural Ireland, forecast a low turnout for the referendum outside urban areas.
"I think a lot of people in rural areas will think that this doesn't affect them and that it is an agenda set in Dublin that does not impact on them," she stated.
"Unless they feel very strongly against it, then they'll come out -- hence I would predict a pretty strong 'No' vote in rural areas."
Across the road from the basilica, where an "adoption not abortion" banner is tied to railings, John McHugh said he is planning to vote "No" on Friday.
"We have commitments as Christians and we need to take them seriously," said the local resident in his 60s.
"When it comes to marriage, there's only one natural way," McHugh added.
Not all rural residents are "No" voters, however.
Polls forecast a less pronounced urban-rural divide than in previous referendums, although farmers are still the most likely group to vote against.
"Rural Ireland has become a multi-functioning arena, where there are competing visions between different groups of people," Crowley said.
"There are clashes sometimes between the different visions."
Do not miss the news - sign up to receive the wort.lu newsletter in English delivered to your inbox six days a week.