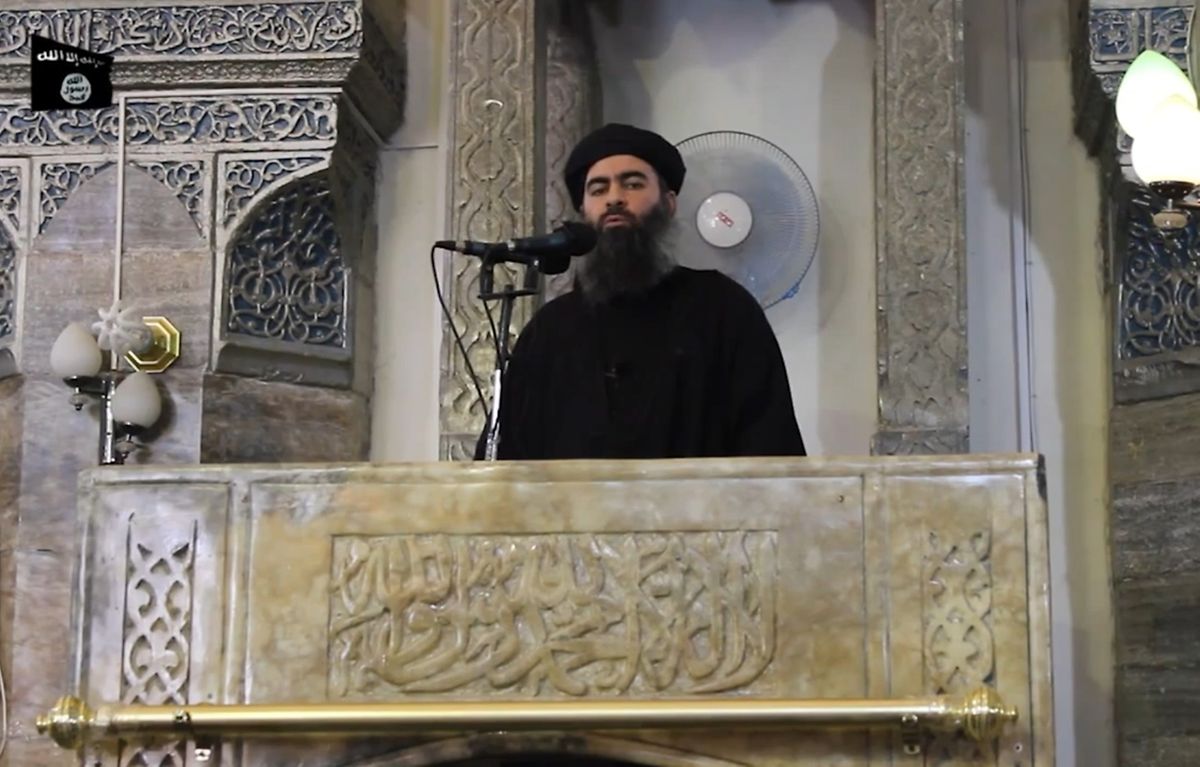 Moscow, June 16, 2017 (AFP) - The Russian army on Friday said it hit Islamic State leaders in an airstrike in Syria last month and was seeking to verify whether IS chief Abu Bakr al-Baghdadi had been killed.
In a statement, the army said Sukhoi warplanes carried out a 10-minute night-time strike on May 28 at a location near Raqa, where IS leaders had gathered to plan a pullout by militants from the group's stronghold.
"Senior commanders of the military groups of the so-called IS military council, 30 mid-ranking field commanders and up to 300 militants who provided security for them were eliminated," it said.
"According to information which is being checked through various channels, the leader of ISIL Ibrahim Abu-Bakr al-Baghdadi was also present at the meeting and was eliminated by the strike," it said.
ISIL is an acronym for the so-called IS group, also known as ISIS and Daesh.
The US has been informed about the attack, the statement added.
Elusive IS supremo Baghdadi has not been seen in public since proclaiming himself "caliph" in the Iraqi city of Mosul three years ago.
His group has earned global notoriety for imposing a hardline form of Islam that has included stonings, beheadings and amputations.
The Iraqi-born world's most-wanted man has been rumoured wounded or killed a number of times in the past.
He has been nicknamed "The Ghost" as he has been reportedly spotted around the Syrian-Iraqi border but his whereabouts have never been confirmed.
US-backed Arab and Kurdish forces broke into the IS bastion of Raqa last Tuesday for the first time since it became a hub of the group's self-declared caliphate and the scene of its most gruesome atrocities.