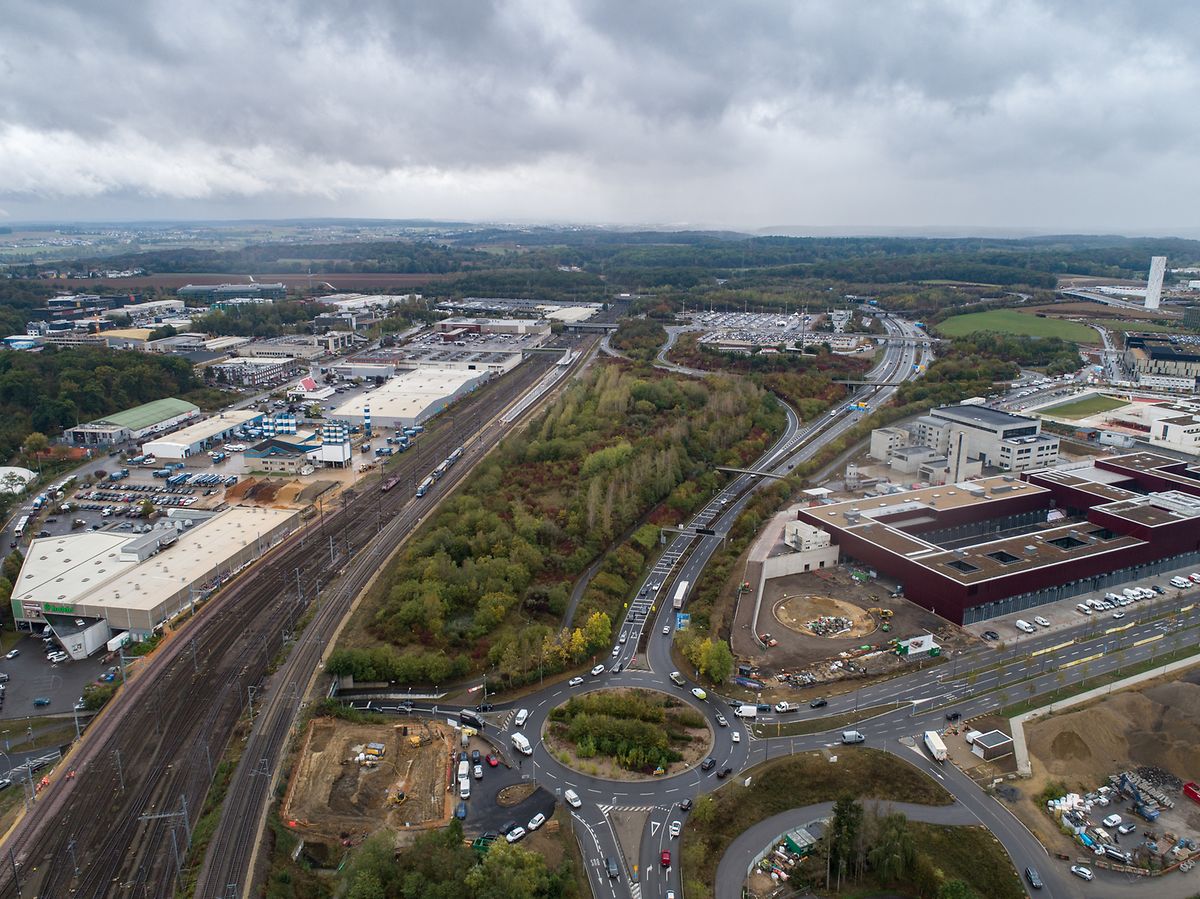 The Ban de Gasperich Photo: Gerry Huberty
Luxembourg City continued to warn people in parts of the town not to drink water from their taps on Monday evening, as it worked to rinse out pipes after leaks from two reservoirs had polluted the supply.
Manganese, a chemical element, had leaked into the drinking water in the Ban de Gasperich and Cloche d'Or areas in the south of Luxembourg City as well as parts of the Hesperange commune, the city said.
"The tap water is unsafe for human consumption in certain areas of Luxembourg City," Luxembourg City's municipal council said in a statement. "Do not drink water from taps until further notice."
To drink the water, people were told they must boil it for at least 10 minutes and they should not use it to wash fruit or vegetables, though it was okay for showering and washing in, the council said.
Luxembourg has seen frequent pollution into its water sources recently. Late last year, two waste spills emptied into the stream in the Pétrusse valley late last year. In one incident, a leak at a building site upstream caused 300 litres of oil to spill into the stream in September.
Other instances include a leak from a wood factory which spilled 150,000 litres of water containing particles of wood, formaldehyde, ammonium nitrates and other chemical components into the Chiers river in Dudelange in April last year, when a valve in a basin at the Gadderscheier industrial zone was opened.
An investigation was also launched in March when pollution was found in the Alzette river on the outskirts of the capital in Hesperange.
The streets affected are:
Rue Émile Bian
Rue Robert Stumper
Rue Henri M. Schnadt
Boulevard de Kockelscheuer
Rue Jean Piret
Rue Leonardo Da Vinci
Rue Gerhard Mercator
Rue Albert Einstein
Rue Charles Darwin
Rue Lise Meitner
Boulevard F.W. Raiffeisen
Rue Isaac Newton
Rue Rosalind Franklin
---
The Luxembourg Times has a new LinkedIn page, follow us here! Get the Luxembourg Times delivered to your inbox twice a day. Sign up for your free newsletters here.