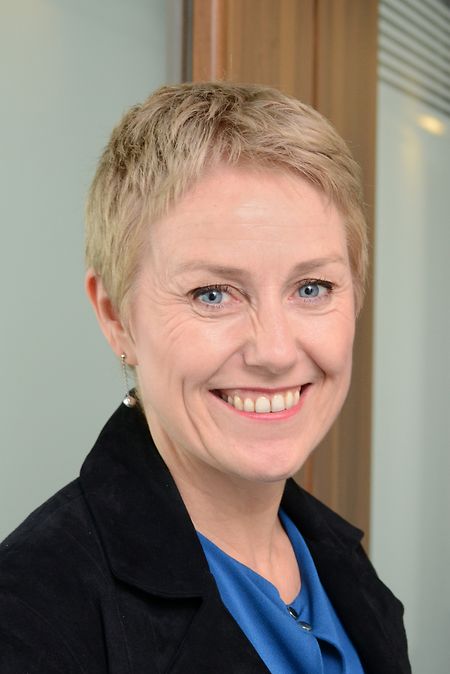 Sasha Baillie will remain a member of Economy Ministry's coordination committee Photo: Economy Ministry
Deputy chief of staff and diplomatic adviser to Luxembourg's deputy prime minister and economy minister has been appointed as the new chief executive of Luxinnovation.
Sasha Baillie has been working for Etienne Schneider since 2014 and also serves as Luxembourg Ambassador to Serbia.
Baillie will start the role on 1 May, succeeding Jean-Paul Schuler, who left the position at the beginning of April.
She will remain a member of the coordination committee of the Economy Ministry.
Luxinnovation is an organisation that aims to attract foreign direct investment to strengthen national business through innovation, as well as promote Luxembourg business abroad.
Baillie previously told the Luxembourg Times the government was looking to refashion Luxinnovation more along the lines of Luxembourg For Finance.
She has more than 20 years' experience in economic diplomacy, and, prior to joining the Economy Ministry, worked as director for international economic relations and European affairs at the Ministry of Foreign Affairs.
Within the Economy Ministry, she chairs the steering council for foreign trade and investment – the body responsible for developing and implementing the country's economic development strategy.
She has also led the GovSat project – a public/private partnership between the government and satellite operator SES – to launch a satellite for military and government communication.
Baillie will sit on the management board alongside Mario Grotz, who is also an adviser to the Economy Ministry; Luc Henzig of the Chamber of Commerce; Gilles Reding from the Chamber of Trades; adviser to the Education Ministry, Gaston Schmit; Marco Walentiny, a senior management adviser at the Economy Ministry; Philippe Osch from Hitec Luxembourg; and Georges Santer from Fedil.