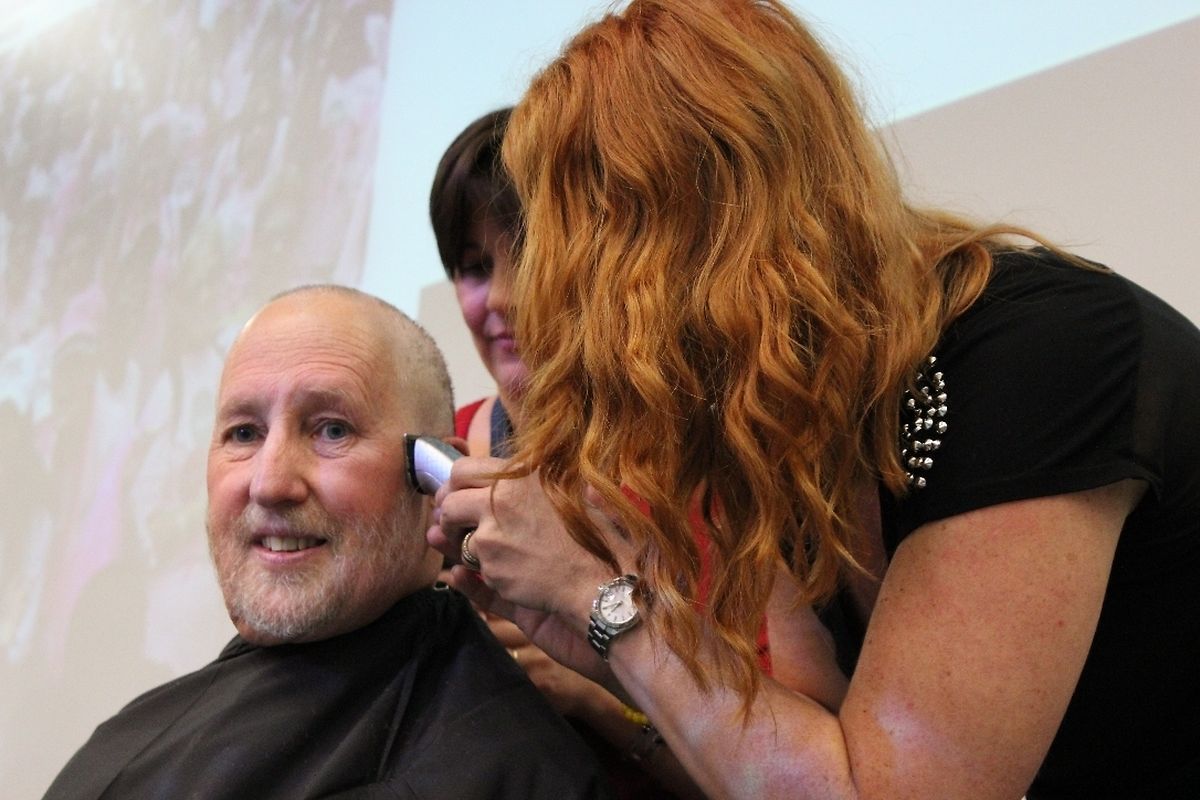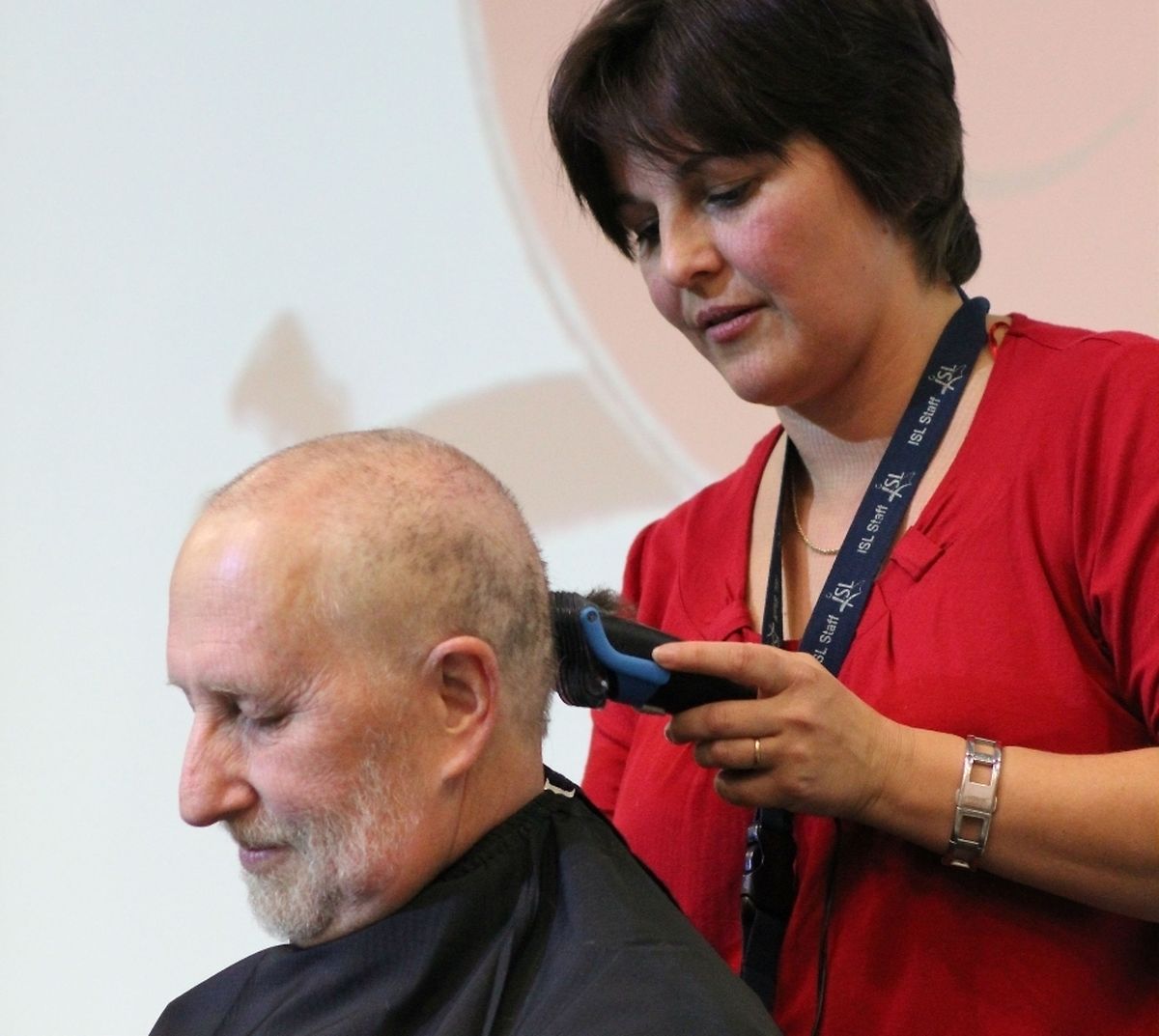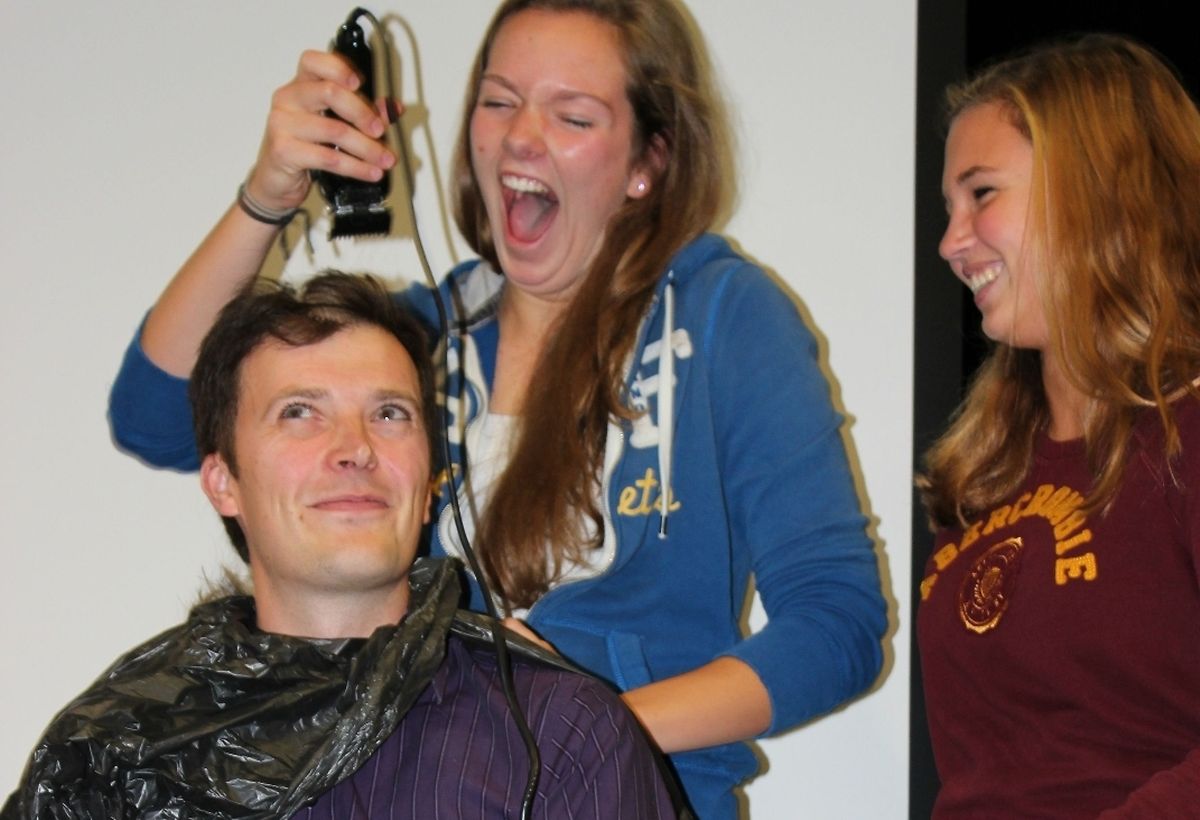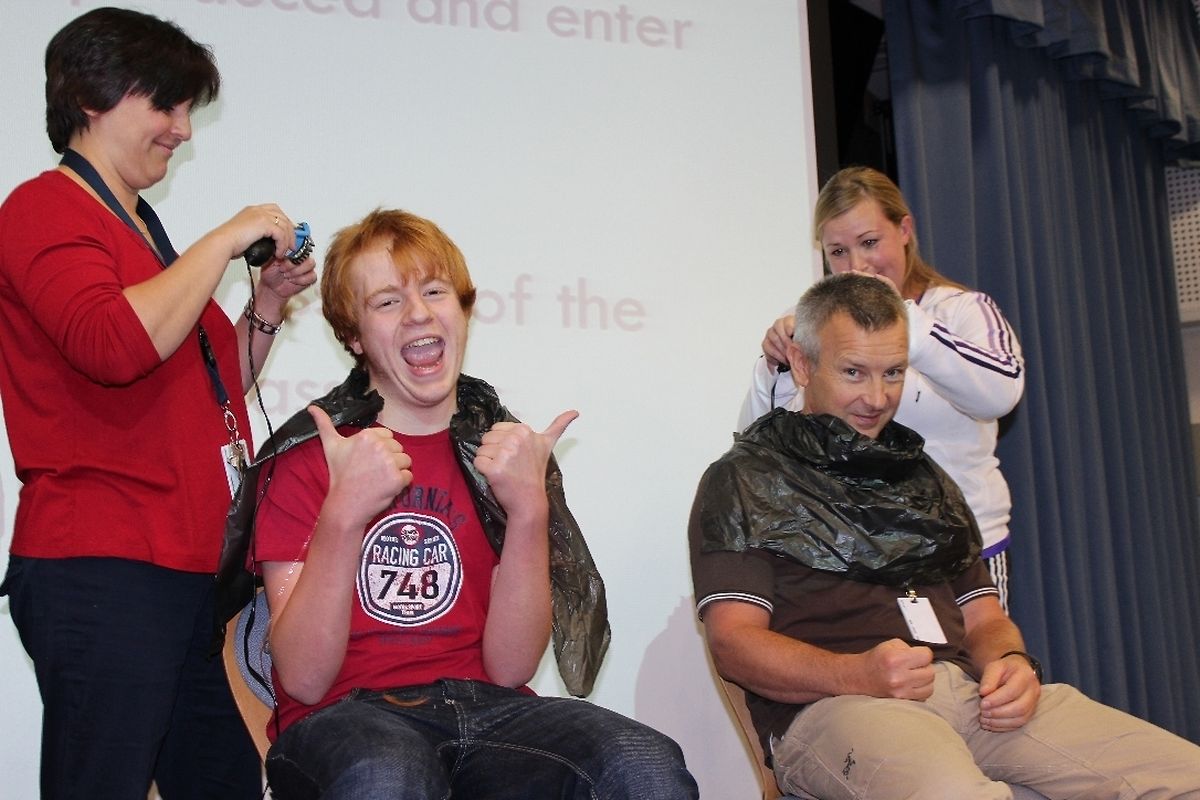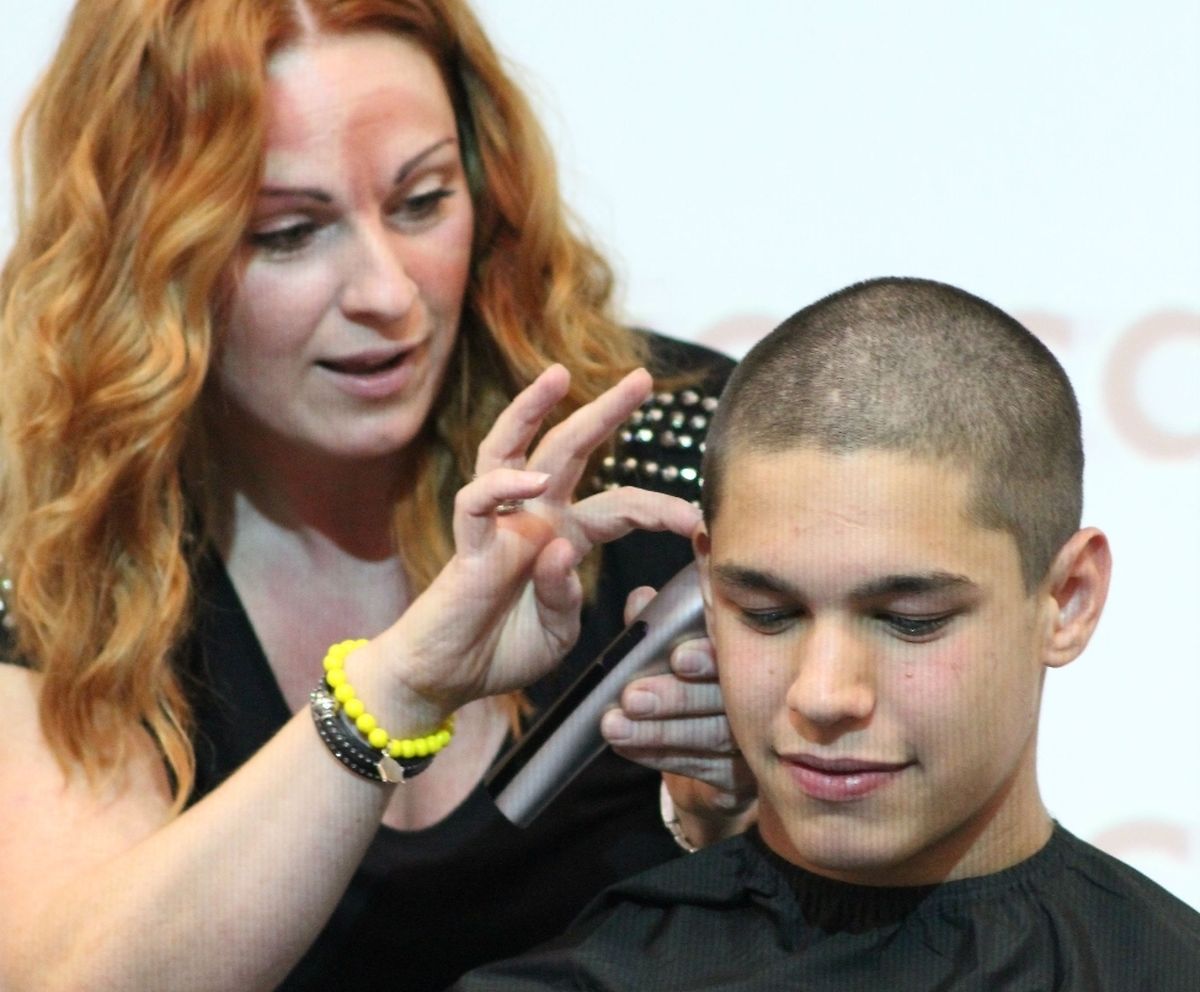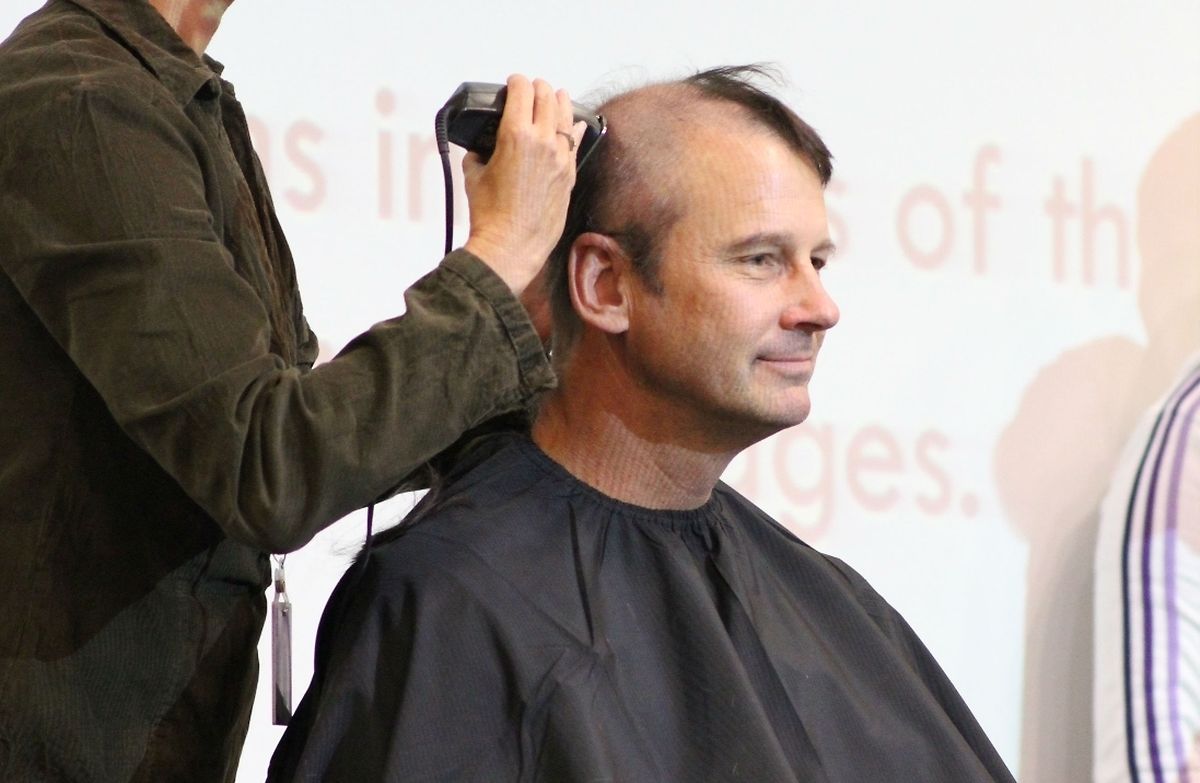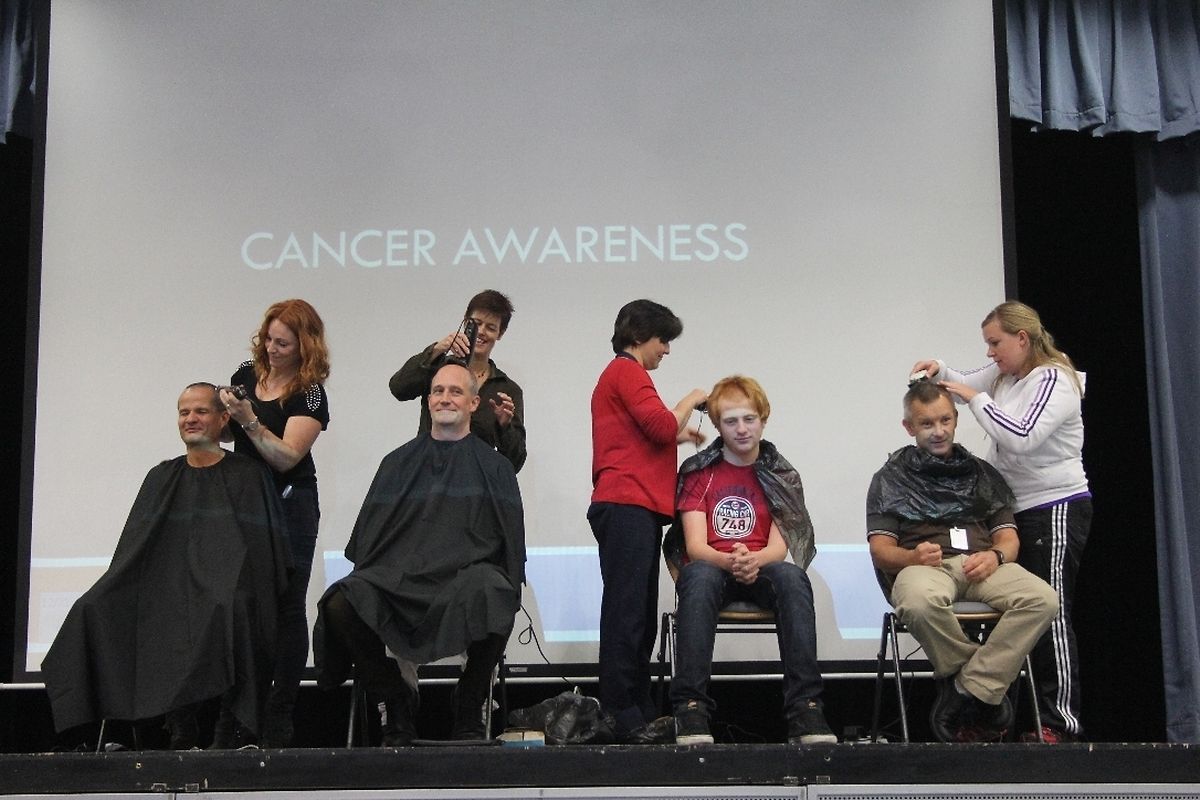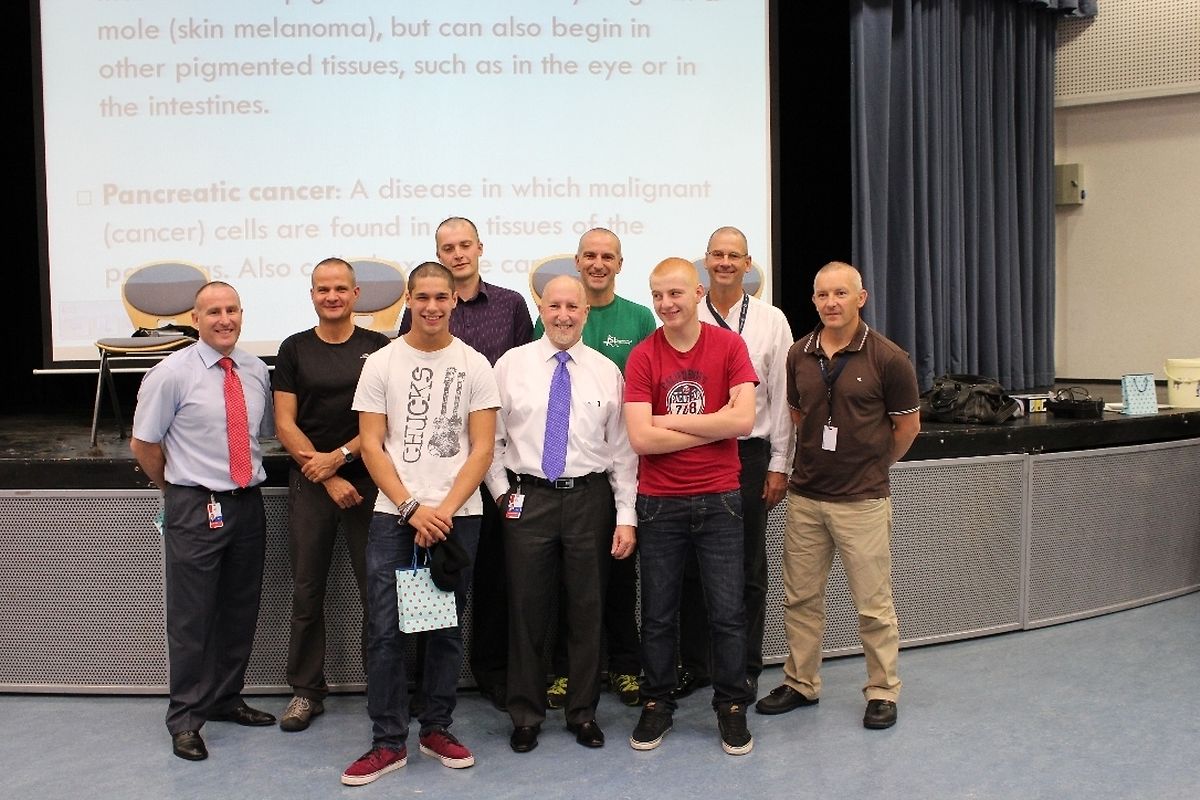 International School of Luxembourg director Christopher Bowman believes in facing challenges head-on – at times, literally.
When he was diagnosed with prostate cancer and began receiving chemotherapy, his first step was to stage a charity head-shave to raise awareness at the Merl-based school.
"If you were to ask me, of course I would rather not have this happen to me. But it is really about turning a challenge into an opportunity," explained Mr Bowman who knows that he will shortly begin losing his hair because of the treatment.
"After today's event, I won't be the only one sporting this sleek, new look. We'll be something of a squad I think."
Thursday's mass head-shave with the high school student body saw the director and a handful of male staff and students go under the clippers. But, even for those who did not give up their locks, the event was an ideal way to spread the message about men's cancer.
Prostate cancer is the second most common disease afflicting men aged over 40. While the disease is easily treatable with modern medicine if caught and treated early enough, often detection is late because of an unwillingness to discuss it.
Mr Bowman said that thanks to the advances in treatment, he does not expect his illness to impact on his work and he hopes to complete his chemotherapy before Christmas.
He said that he hoped the event would encourage other men to get checked regularly. The director recalled how he discussed his illness with a friend, who later tested positive for advanced prostate issues. Because of their discussion, the friend was able to get treated and make a full recovery. "I feel that my own ability to talk about what is usually considered a private matter played a significant part in extending my friend's life," he said.