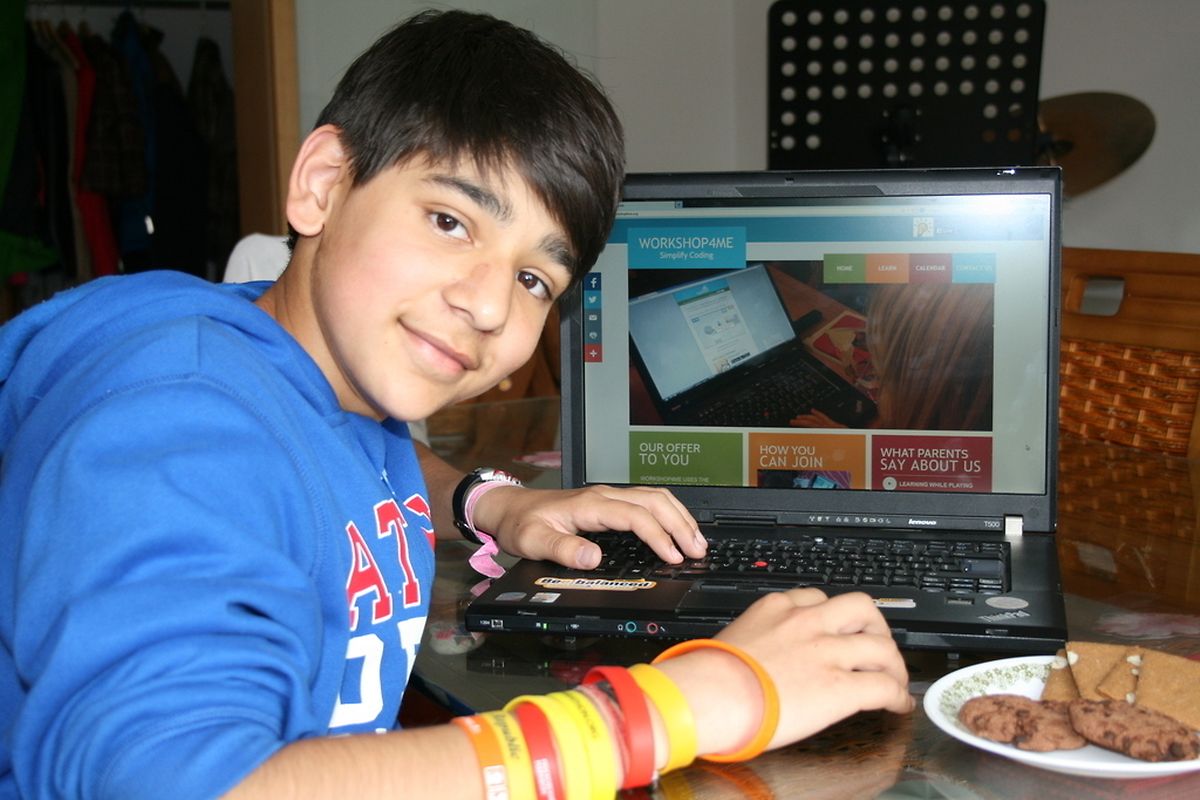 A Luxembourg schoolboy has taken his passion for computer coding to another level, sharing his extensive knowledge by teaching his own classes.
Atreyam (Leo) Sharma, 12, takes the baton from his mother, Madhumalti, who launched computing4kids workshops at the beginning of the year. Leo co-facilitated the classes, which were held at their home in Kirchberg, and will continue the curriculum when he teaches a coding summer school.
The enterprising computer whiz said that it helps teaching other people his age because he knows how they learn. "I think that students are scared of teachers. I know this is true because children have different ways of learning to adults. They understand differently," Leo said, adding: "They need humour, comfort, at the same time they need knowledge."
Leo became interested in computing through playing games and using his parents' iPad. His mother, a software professional from India, taught Leo some short cuts and he quickly became hooked on coding. "I like coding because no-one knows it. It's something that you just want to do. It's not really like a hobby, like playing the piano or the drums. It's more like an adventure through the vortex of the digital age," Leo said of his passion.
The course he teaches outlines the basic concepts behind programming using drag and drop tool Blocky and other exercises. Learners who wish to learn more, for example they might want to learn a particular computer language to build games or applications, are then supported in their progress.
Whilst he enjoys the teaching side, Leo said he hopes one day to build his own computer games and has set his sights on studying at MIT in the US. The ambitious youngster will receive a small fee for the classes, which he said he is putting aside for his college tuition fees.
But, the courses he teaches are not just beneficial for young people who, like Leo, want a career in programming. "Coding helps you with maths and probably computer science. It teaches you problem-solving skills and it keeps you focused and determined on what you're doing. It also makes you creative and imaginative," Leo said.
Having grown up in a time where advances in technology are moving at an unprecedented pace, the schoolboy recognises the need for everyone to keep up with new technology. He said: "I think you should at least understand the basics. Say we're in the year 2050, computers are everywhere for everything and noone knows how to read or write code. What will happen to the world?"
Leo will run his Code-Camp from July 21 to 25 and then from July 28 to August 2. Sessions run from 2pm to 4pm. Places are limited. To find out more, visit www.workshop4me.org, follow the workshops on Facebook or email workshop4me@gmail.com
Kids and coding: One woman's mission to help girls in Luxembourg