Self-driving cars could prevent 90% of road traffic accidents
Self-driving cars could prevent 90% of road traffic accidents
Research by independent US thinktank the Eno Center for Transportation claims that autonomous vehicles could help save $25 billion annually, while 50 percent of crashes and related injuries could be avoided.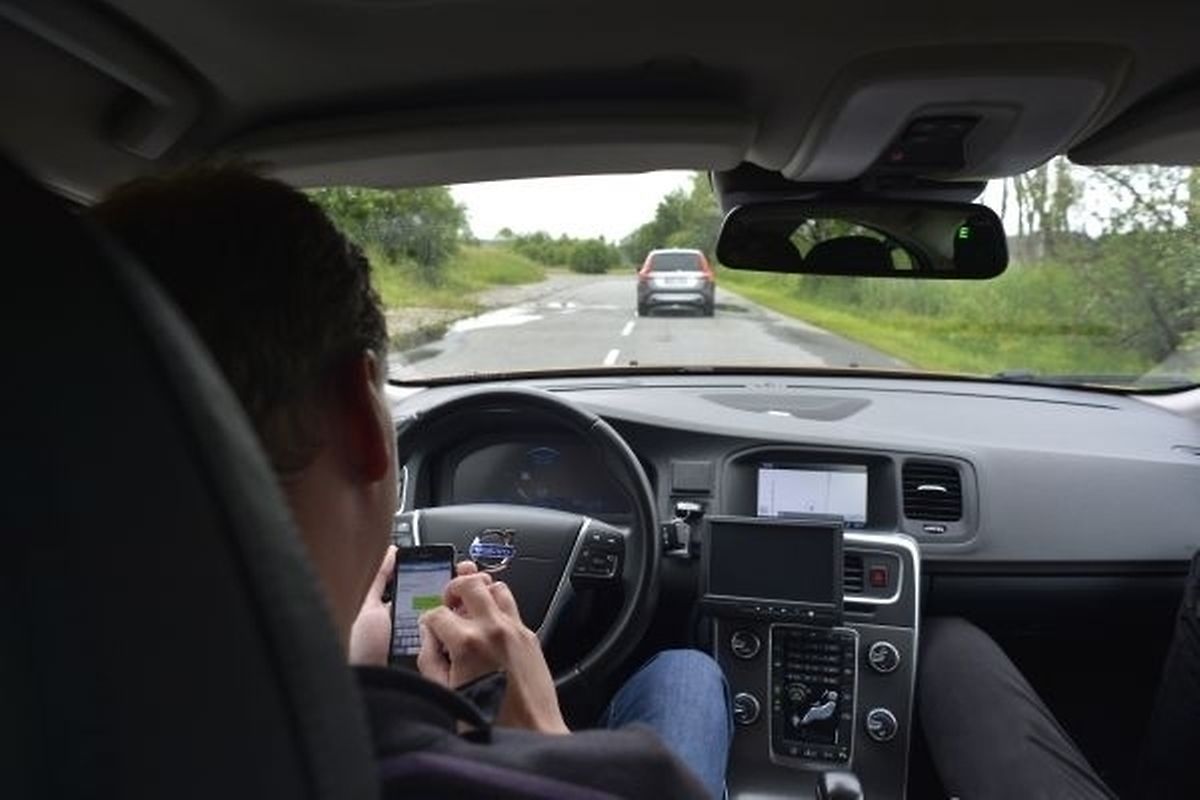 (AFP) Research by independent US thinktank the Eno Center for Transportation claims that even with adoption rates of just 10 percent, autonomous vehicles could help save $25 billion annually, while 50 percent of crashes and related injuries could be avoided.
In the US alone, over 30,000 people die in road traffic accidents every year and in 90 percent of cases, driver error is a factor. The result -- 2.2 million injury or death-inducing car crashes annually at an economic cost of $300 billion.
As the report stresses: "Over 40% of these fatal crashes involve alcohol, distraction, drug involvement and/or fatigue. Self-driven vehicles would not fall prey to human failings, suggesting the potential for at least a 40% fatal crash-rate reduction, assuming automated malfunctions are minimal and everything else remains constant."
According to its figures, even if only 10 percent of cars on the road were autonomous vehicles, it could lead to 211,000 fewer serious crashes and 1,100 fewer deaths per year but that to eradicate all accidents in which human error is proven to be a factor, a full 90 percent of vehicles would need to be autonomous.
And while the logic of the thinktank's central statistics and central arguments are very simplistic, "AVs can be programmed to not break traffic laws. They do not drink and drive. Their reaction times are quicker and they can be optimized to smooth traffic flows, improve fuel economy, and reduce emissions", that doesn't mean that they aren't accurate.
An in-depth study by MIT and Audi (published in June) designed to understand the impacts of stress and strain on drivers under different conditions found that getting behind the wheel of a car can be more stressful than skydiving for the first time. "We found that certain driving situations can be one of the most stressful activities in our lives," said Kael Greco, project leader, MIT SENSEable City Laboratory of the results.
Likewise the annual distracted driver survey, published by State Farm Insurance to coincide with Thanksgiving Day weekend, consistently shows that driver distraction levels are climbing, thanks to smartphones and the mobile web. Almost half (48%) of 18-29-year-old drivers in the survey said that they surfed the net via their handset while driving (up from 29 percent in 2009), while more than one in three said they checked social media sites and 30 percent admitted to updating their status while behind the wheel. But the most popular activity was checking email, which 46 percent of respondents admitted to doing.
Therefore, the sooner that human distraction can be removed from the driving equation, the better. However, despite massive technological advances, there are still a number of issues that will need to be addressed before autonomous vehicles become a common sight. Chief among these is price. Currently the sensors, lasers, cameras and GPS modules needed to make a car autonomous cost a combined $100,000 and that's without adding in the cost of the car itself.
"This is unaffordable for most Americans, with 2012 sticker prices for the top 27 selling vehicles in America ranging from $16,000 to $27,000," says the report. The hope is that as technologies come down in price and that as adoption rates increase, the ticket price of a self-driving car will fall to between $50,000 and $25,000 over the first decade of production.
But as well as cost, systems will need to be sufficiently robust that they can be trusted to perform in all conditions and laws will need to be changed as in the US and in Europe; a car cannot be allowed on the road unless an adult is in full control.
Despite the challenges, a number of experts believe that the age of the autonomous vehicle is almost here. In August, an ABI Research report on the subject stated that by 2020, the first autonomous cars would be hitting the roads and that by 2032, in the US at least, 10 million such new cars would be rolling out of the showrooms and onto the public highways every year.
A number of car companies, including Nissan and Volvo have stated that they will be offering self-driving cars by 2020.