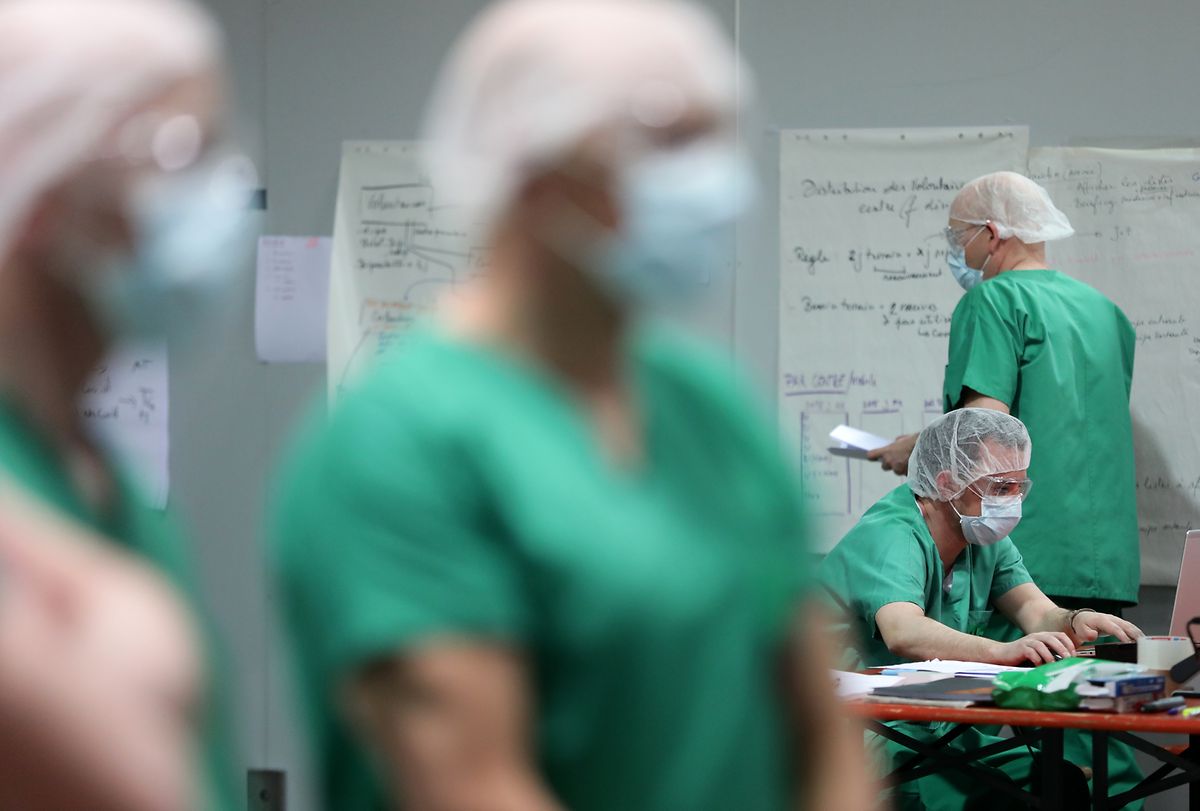 Medical staff at the temporary care centre at LuxExpo Photo: Chris Karaba
Luxembourg reported 141 new cases of coronavirus on Wednesday, bringing the total to 2,319, in the third week of a national lockdown that has brought the economy to a virtual halt.
Six more patients have died, bringing the total to 29. So far, 1,992 people who have contracted the virus live in the country, while 327 are non-residents. The pandemic has now killed more than 44,000 people worldwide, and infected close to 900,000.
Since the beginning of the spread of the virus, Luxembourg has tested 18,690 people. This puts Luxembourg at the top of the global ranking of tests relative to the size of the population.
From Tuesday, testing is no longer only available to people with severe symptoms but also to anyone with any of the known symptoms of Covid-19 and healthcare workers.
A national hotline, initially set up for people worried they might have the virus, now also offers psychological support.
Luxembourg has repeatedly stressed the importance of staying at home and only going outside for necessities such as for groceries or medical supplies. The government on Wednesday reminded people to also keep a two-metre distance between each other at food stores.
Since the lockdown, which came into force on 16 March, schools have also been shut. Pupils will now return to school on 4 May – two weeks later than previously planned.
The first person contracted the virus in the Grand Duchy on 29 February and the first death was on 14 March.
---
Get the Luxembourg Times delivered to your inbox twice a day. Sign up for your free newsletters here.