Son of Pakistan ex-PM kidnapped two days before vote
Son of Pakistan ex-PM kidnapped two days before vote
Gunmen on Thursday kidnapped a son of a former Pakistani prime minister on the final day of campaigning for landmark elections which the Taliban have vowed to bomb.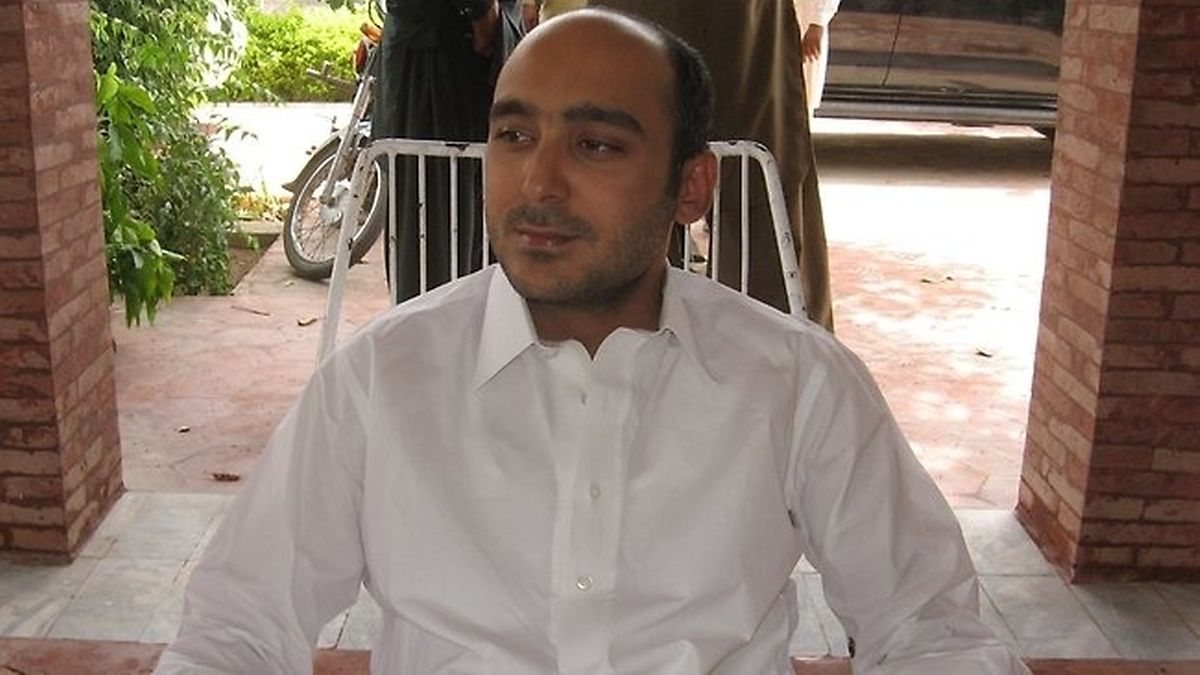 (AFP) Gunmen on Thursday kidnapped a son of a former Pakistani prime minister on the final day of campaigning for landmark elections which the Taliban have vowed to bomb.
Ali Haider Gilani, 27, was seized in a hail of gunfire on the outskirts of the city of Multan in Punjab province. Officials said his secretary and a bodyguard were killed and four people wounded.
"People came on a motorbike. They also had a car with them and they opened fire and abducted Yousuf Raza Gilani's son Ali Haider in a black Honda," police officer Khurram Shakur told reporters.
The ex-premier's family is one of the most powerful in Multan and a key clan in the Pakistan People's Party (PPP). The party's campaign for re-election has been dramatically curtailed by threats from the Pakistani Taliban.
The insurgents, who have dismissed the elections as unIslamic, say they have sent suicide bombers to mount attacks on polling day Saturday.
There was no claim of responsibility for the abduction of Haider, a provincial assembly candidate for the secular PPP whose two other brothers are standing for the national assembly.
Gilani senior was disqualified after being sacked and indicted by the Supreme Court last year for refusing to reopen corruption cases against the president.
"We will not allow people to sabotage the election," he told reporters after the kidnapping, calling on PPP activists to remain "quiet and peaceful". He said the family had not been provided with security despite being threatened.
Police officer Chaudhry Maqbool Jatt told AFP the abduction was under investigation "from different angles, including the possibility of election rivalry" but Taliban involvement could not be ruled out.
Saturday's vote will be a democratic milestone in a country ruled for half its history by the military. But the campaign has been marred by Taliban threats and attacks which have killed at least 117 people since mid-April.
Isolated attacks on Thursday killed six other people, including two that targeted a candidate for the Pakistan Muslim League-N (PML-N) party which is tipped to win the election and the right-wing Jamiat Ulema-e-Islam party, officials said.
Taliban leader Hakimullah Mehsud has personally ordered suicide bombings on polling day, one of his commanders told AFP.
"The Taliban has dispatched several fedayeen (suicide bombers) to carry out attacks... across Pakistan," he said on condition of anonymity.
AFP saw a copy of a letter apparently sent from Mehsud to Taliban spokesman Ehsanullah Ehsan, mapping out the nationwide plan for bombings.
Pakistan has said it will deploy more than 600,000 security personnel on polling day, when the electorate of more than 86 million will choose a national parliament and four regional assemblies.
The Taliban have singled out the PPP and its coalition partners in the outgoing government for threats, forcing them to take a low profile and allowing former prime minister Nawaz Sharif and cricket legend Imran Khan to steal the limelight.
Sharif is a billionaire steel tycoon seeking a historic third term as prime minister as head of the centre-right PML-N.
The charismatic Khan is a sporting hero who has also sought to capitalise on a sympathy vote after fracturing vertebrae in a fall at a rally on Tuesday. He will address supporters from his hospital bed.
While Sharif is considered most likely to win, some believe the PPP can still emerge the second largest party thanks to a rural vote bank.
He is scheduled Thursday evening to address a final rally at the 11th century Data Darbar sufi shrine in his political heartland in the city of Lahore.
Despite his electrifying campaign, a question mark hangs over how well Khan will do, considering he won only one seat in 2002.
Thousands of supporters of his centre-right Pakistan Tehreek-e-Insaf party began gathering in Islamabad ahead of his final address by video link.
"I miss Imran Khan and wish he could be at this wonderful rally. I don't think his absence will dampen, but rather boost our morale. PTI is going to win the election," said 21-year-old student Hassan Ali.
Doctors have ordered the 60-year-old to remain immobile after he suffered fractured vertebrae and a broken rib. Officials say he cannot leave hospital even to vote.