Sonnfjord sails in for chat before 'Belgian night'
Sonnfjord sails in for chat before 'Belgian night'
Den Atelier is set to host their first "Showcase" event on Saturday when they will introduce two new-ish bands from Belgium to the Luxembourg music scene. Lead singer, Sonnfjord, one of those bands, had a chat with Sam Steen.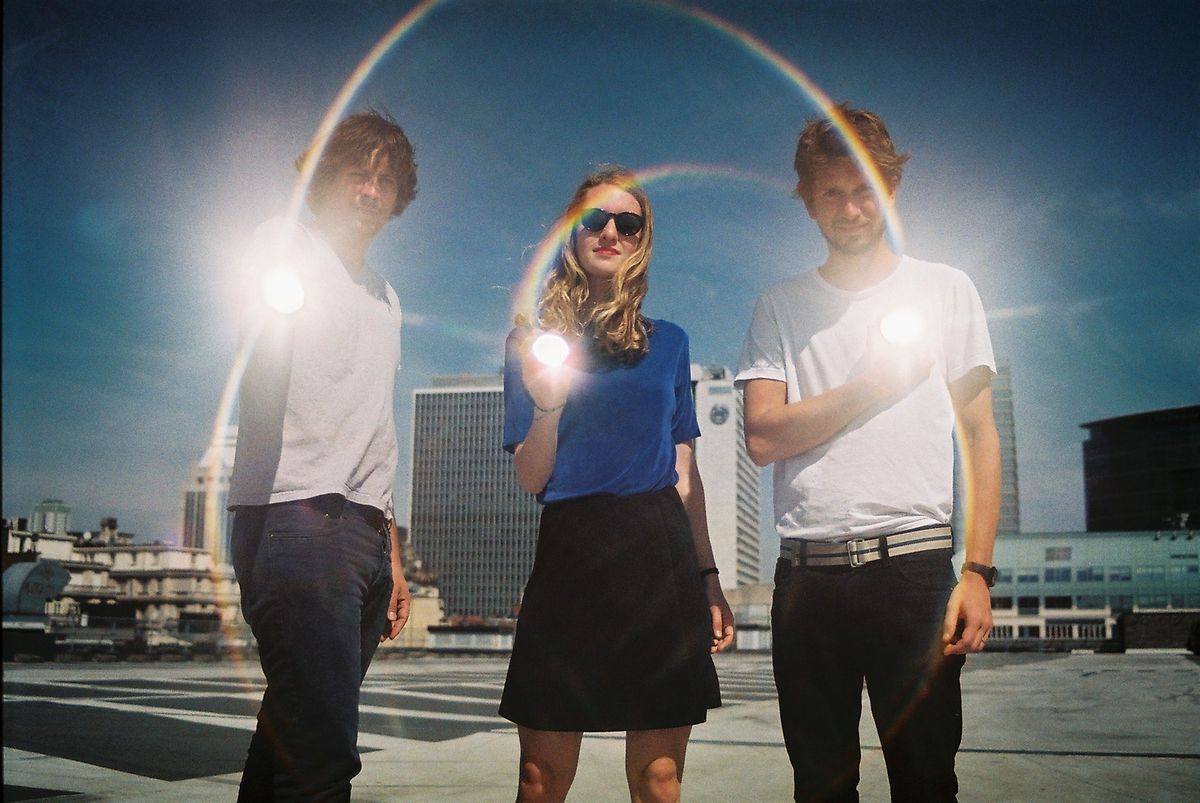 Den Atelier is set to host their first "Showcase" event this weekend when they will introduce two new-ish bands from Belgium to the Luxembourg music scene. One of those bands is Sonnfjord and the lead singer of the group, Maria-Laetitia, took some time to tell Sam all about the development of the group and their upcoming album.
New Sound
Based in Brussels Sonnfjord is a band who have been around for a little while but are just beginning to find their true voice. They recently released the lead single, Dust And Shapes, from their forthcoming second album and anyone who has known the band since their debut record will be surprised at the group's new direction.
"At the beginning of the project we were very influenced by folk music and the first album was more folky but now we are going in a really different direction and the new album is going to be more electro pop." revealed Maria-Laetitia, adding that the sound of Dust And Shapes gives a good indication of where they are going, "That's really the direction of the album and that song really represents the atmosphere and the style of the upcoming album."
Listen to the full interview with Sam Steen aboveWhile the early work is definitely more folky than the current material there is still a strong indie-pop vibe that connects the two phases of the band and Maria-Laetitia says that the progression was pretty natural, "I think it's because we changed the type of music that we listened to. I listen to very different types of music and different styles and I know it's the same for the other guys in the band and we just wanted to do something that was closer to what we were listening to", she said, "I think at the beginning we were a little bit shy in production, to dare to do special arrangements and try things with special sounds that were more modern."
Fan base
This willingness to experiment has paid off for Sonnfjord as their existing fans have been happy to see their development and it has also helped them to find new admirers. Despite the bigger sound though Maria Laetitia is keen to keep one aspect of their previous incarnation in place.
"I think people are going to follow us and with the new style we're going to reach more people. We want to keep the intimate aspect though, we are band but I often play solo too I recently played a show where I was alone with my guitar and that was nice too." she said.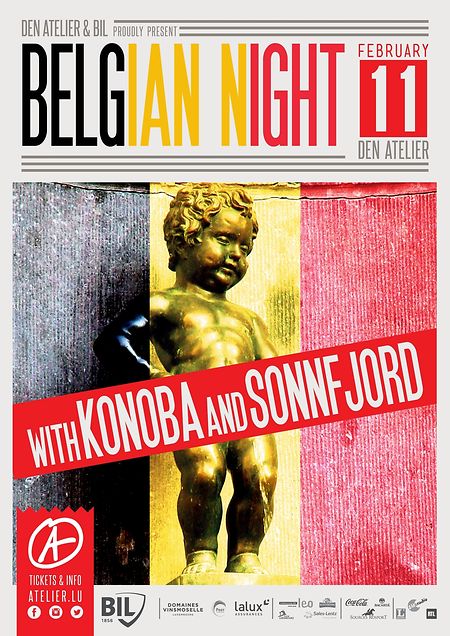 Sounds of the City
It's not just a new sound though, visually they have changed too, their debut album, Up In The Wooden Hills was accompanied by images of, as you would imagine, trees and hills and that aesthetic seeped in to their sound. Now their image is all about neon fonts, cityscapes and lens flare and their music clearly reflects that. It's no coincidence. "I used to live near Brussels but not in Brussels, more in the countryside and then two years ago I moved to the city, almost to the centre and it's just as simple as that", she admitted, "I changed my way of living so the music and the lyrics are influenced by urban life. I think it's a very positive album about living in the city." she said.
With the full album release some way off this is a great opportunity to discover a great new band who are just finding their feet. Accompanied by their compatriots, Konoba, at the Belgian Night at den Atelier, Sonnfjord are set to find a whole new group of fans here in Luxembourg.
Doors at den Atelier open at 7pm and tickets cost 10 euros. For more info, go to : www.atelier.lu
Sam's Scene!
Read Sam's other articles in his very own dossier on wort.lu : Sam's Scene!___________________________________________
Sam Steen on ARA City Radio
You can catch Sam in his "Freshly Squeezed Breakfast Show" on ARA City Radio every weekday morning from 6-9 am. For more info visit the website: www.aracityradio.com___________________________________________